Ok so I figured everyone else has a build thread so I should start mine. I am not that mechanically inclined and have a short attention span so the more technical work is done by people that know what they are doing.
Lift
King Coilovers
LR UCA
All Pro
Expo Leaf pack
Bilstein 5100's in the rear
Extended Brake Lines
Armor
All Pro Rock Sliders
Armor Tech Offroad IFS Skid
Armor Tech Offroad Transfer Skid
Armor Tech Offroad Gas Skid
Armor Tech Offroad Transmission Skid
Bumpers
Armor Tech Hybrid Bumper
Armor Tech High Clearance Bumber w/ Tire Carrier
Tires
XD Revolvers 17x9
Mickey Thompson MTZ 285-70-17
Nitro Thick Cut 4.56 Gears
ARB Air Lockers Front and Rear
ARB On Board Compressor
LightForce 240 Blitz
Other Shit
Pioneer AVH-P4300DVD
Wet Okole Seat Covers
AFE Pro Dry
Air Filter
WeatherTech
Floor Liners
Armor Tech Offroad Hi Lift Mounts
Armor Tech Offroad Antenna Mount
Smittybuilt
XRC8 w/ Synthetic Line and in Cab Controls
The first thing that was done was to get the front windows tinted. The lift came next,
Toytec
Ultimate with some LR UCA's. Need some new shoes so I went with the XD Revolver 17x9 with Nitto Terra Grapplers in 285-70-17. I picked up some All Pro rock sliders and had a buddy weld them on and do the body mount chop. Added a Bestop topper. It sat like that for a year while I was deployed. Put on some Wet Okole covers and started an install on a new head unit. Unfortunatly I didn't get the correct wiring harness so now I'm driving around with out a radio until it gets here.
I don't have any pics of it stock so this is how she sits today. Had to remove the Bestop to send back. The back corner of the top broke so they are replacing it.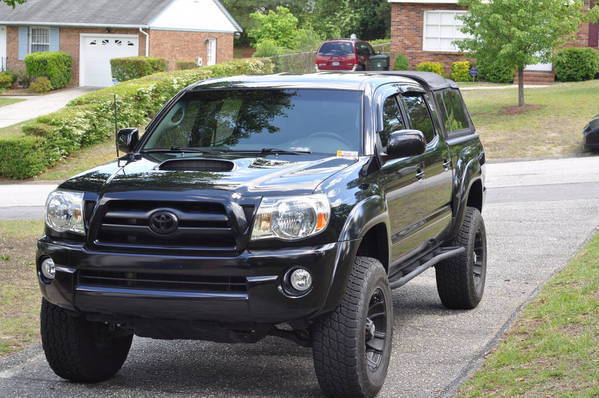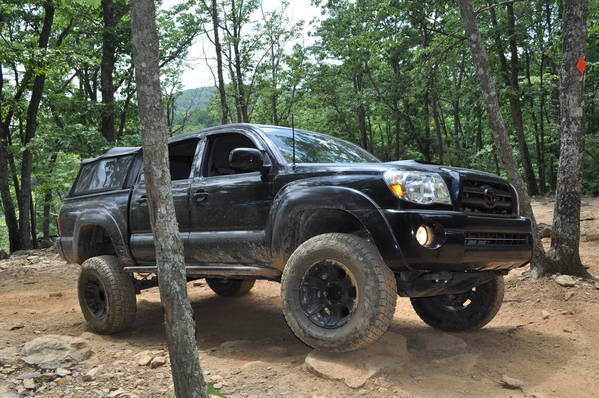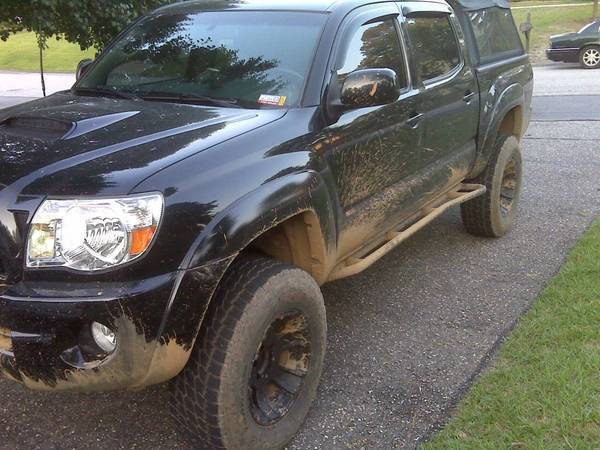 [url=http://www.tacomaworld.com/gallery/showphoto.php/photo/156481/cat/500]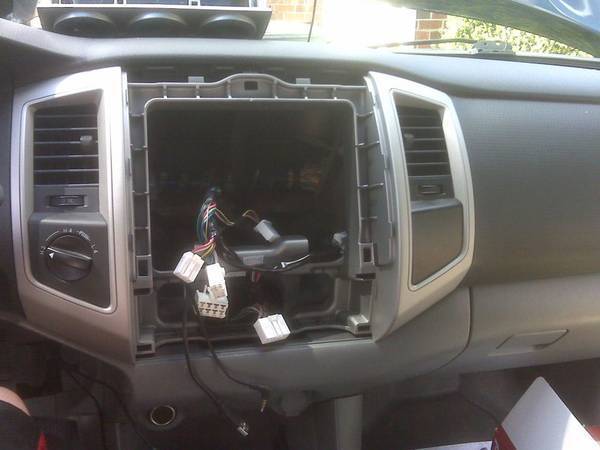 [/url