So i finally washed the truck and now i want to show you guys my build.
Its not the greatest and it doesnt have as much money invested as others but it gets me to work and hasnt failed yet.
I bought the truck in May of 2008 after wanting a Tacoma ever since i was little.
My list of mods include
285/75/R16 BFG All-Terrains
Bronze Konig Countersteer Off-Roads
Smoked Tail Lights
Painted Grill
Pioneer 3200bt Double Din
Poor Shovel Mod
OME Front 3 IN Coil Overs and Rear 2 IN Blocks
Black Bed Lined Hood Scoop
I Also Have DIY
Demello
Sliders That Havent Been Installed that are bed lined too.
Painted Flares Because I Didnt Like The Textured Look
Gold Mustache But Will Return To Black
Black Plastic Door Handles
Debadged
5% Tint
BLHM
Fox Racing Shox, Rear Piggybacks
Here Are The Pictures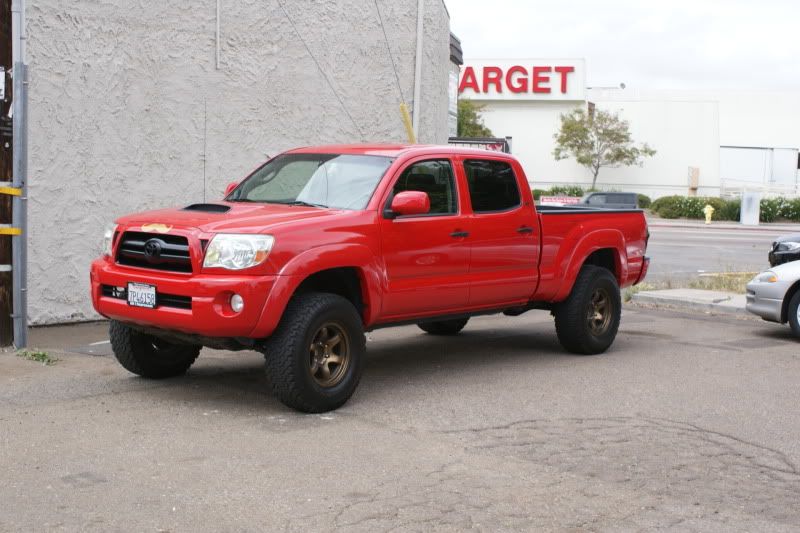 Gold Mustache - Grill and Toyota Emblem Professionally Painted Black, I Got Tired Of Trying To Make The Plastic Look Good
Bronze Konigs - All Terrains - Painted Flares
Smoked Tails W Clear Coat Mixed W Black Painted - Ripped Out Hitch Harness, Ripped Out Before I Even Made The First Payment.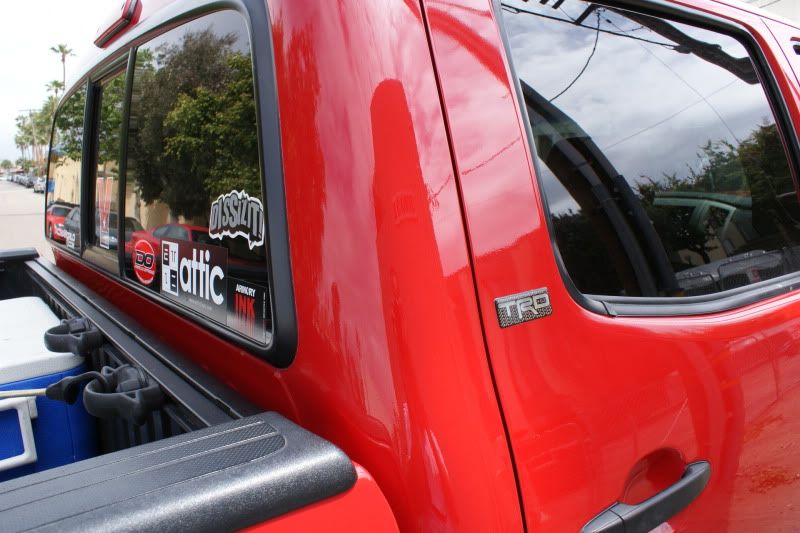 TRD Emblem on the Rear Doors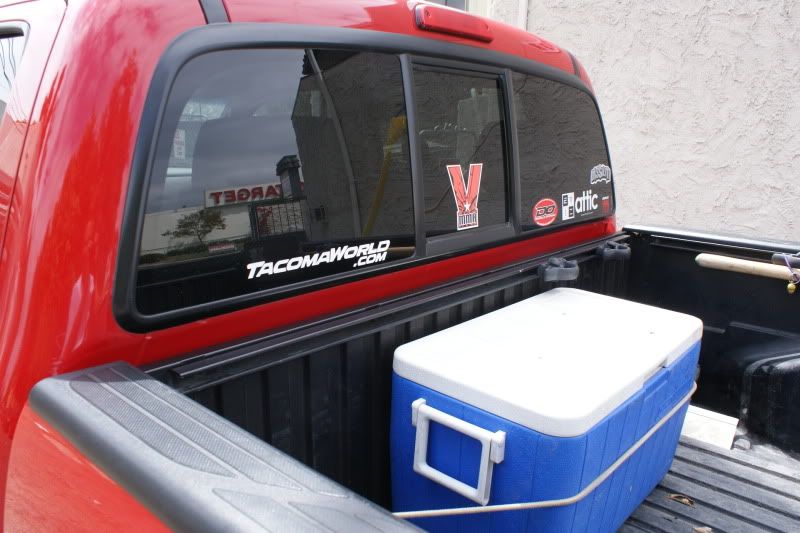 TW Sticker And Cooler That Hardly Ever Has Beverages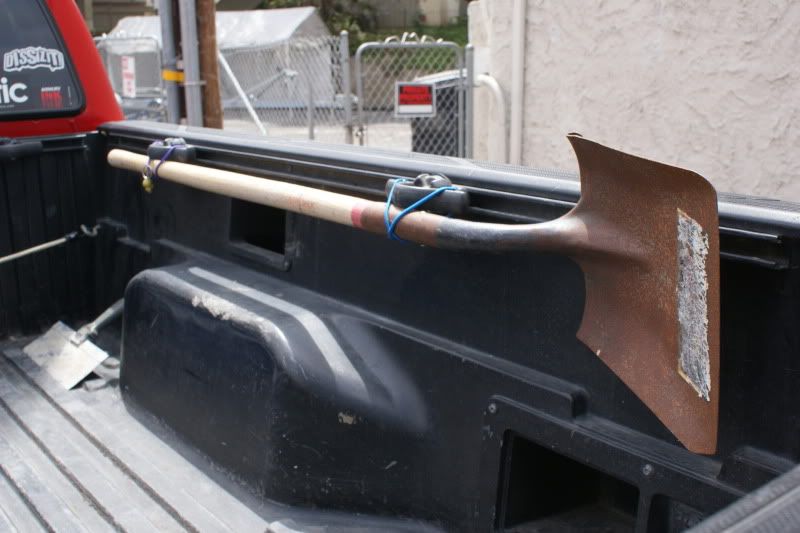 Shovel Mod for Construction - Off-Roading - Fights
Pioneer 3200bt Double Din
BLHM X 5% Tint X Black Plastic Door Handles
FOX Piggybacks, Dirty as fuck!
WOO!!!!