My lift really isn't anything too extreme. I just thought I'd put my stuff up here more as a resource for others that might be just starting out and looking to do something similar.
I also wanted to post my build to give
much respect to jjbeeken
. Turns out he knows as much about lifts as he does stereos. Thanks for the help with the design and install man.
On the front - OME 885xs with OME N140S (I got a great price on an 'old' OME lift kit that came with the older model of front shocks). OME Trim packer installed for Taco lean.
On the back - Stock non-TSB leaf with Wheeler Offroad's 1.5" 3-leaf progressive AAL and OME N182 Nitrochargers shocks. For anyone interested, that 3-leaf AAL handles (and looks) great. Well worth the extra money.
On the ground - TRD Sport Alloy Wheels with 265/70/17 Duratracs and Spidertrax 1.25" wheel spacers.
Front height from center of hub:22-1/2"
Rear height from center of hub:23-3/4"
So far, no shudders and the CV angles look good. I'm getting it aligned tomorrow, so hopefully that goes just as well.
-------------------------
Stock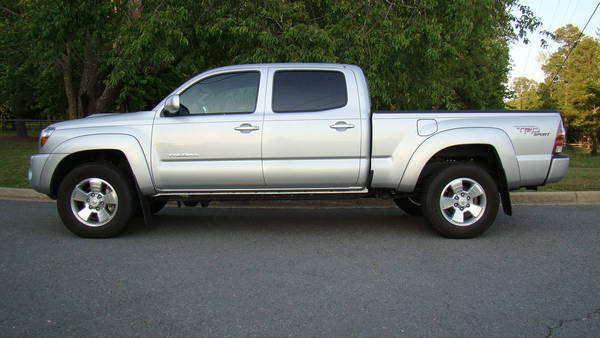 5/9/11 - ~9000 miles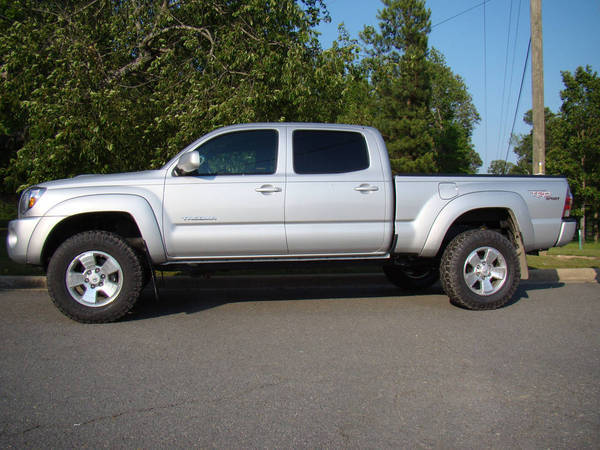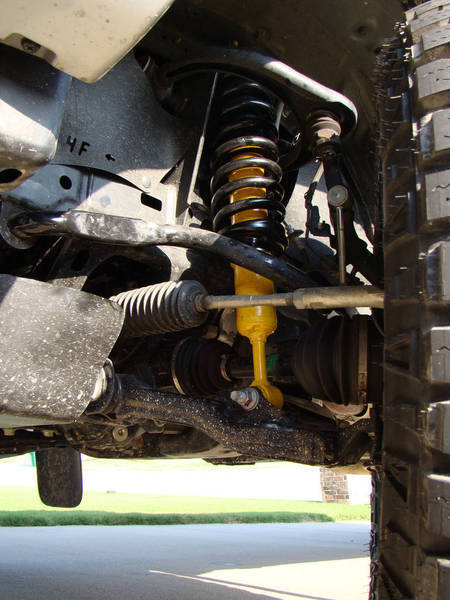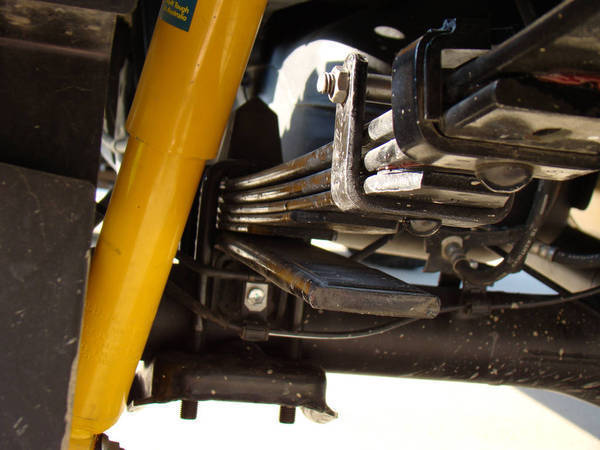 Andres' Devil Horn emblem 5/16/11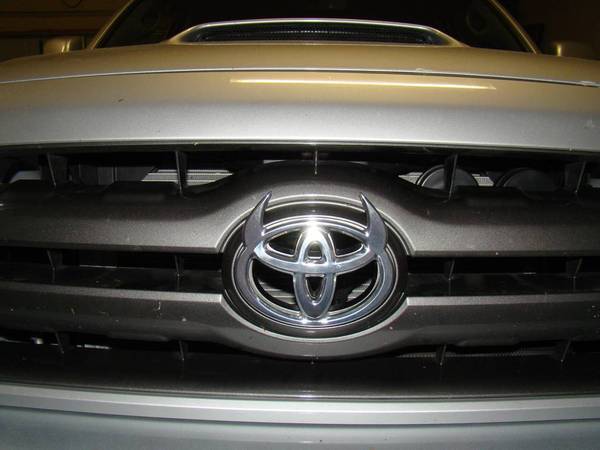 Installed LR UCAs to correct alignment issues on 11/6/11