Hey everyone, I just bought my 2011 Tacoma TRD Offroad DBL Cab, and thought I would start a build thread to share all the mods I make over time. Please feel free to comment and make suggestions as to future upgrades. Thanks!
Current Pic 5/5/12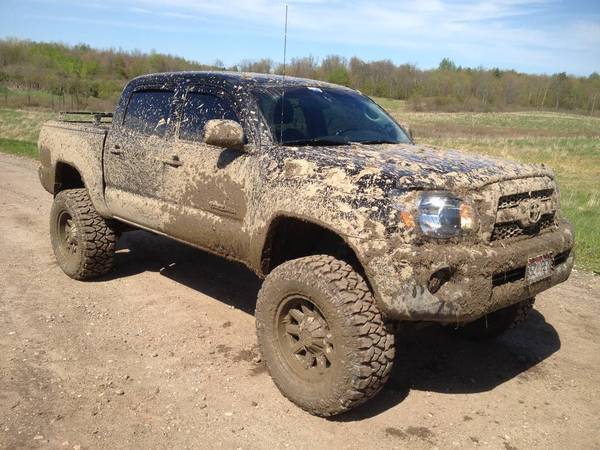 Current Mods:
Pro Comp stage 1 6" lift
325/65R18 Dunlop Fierce M/T
AXT Force (teflon) wheels
Tinted windows to match the rear
Roll-n-Lock bed cover
Semi-custom rack
Devil horns
Painted chrome grille surround flat black
Painted badges flat black
Weathertech
rock guard
weathertech vent visors
Maglight Mod
Tail gate theft mod
Rear Diff Breather Mod
JET V-Force Plus Programmer
Back up camera anytime Mod
Yakima Load warrior Rack
Custom Axe and Shovel Mount
Future Mods:
Sliders
Armor
Cold air intake
Front and rear bumper
regear to 4.56
BHLM
Here is how she looked when I bought her from the dealer. 5/13/11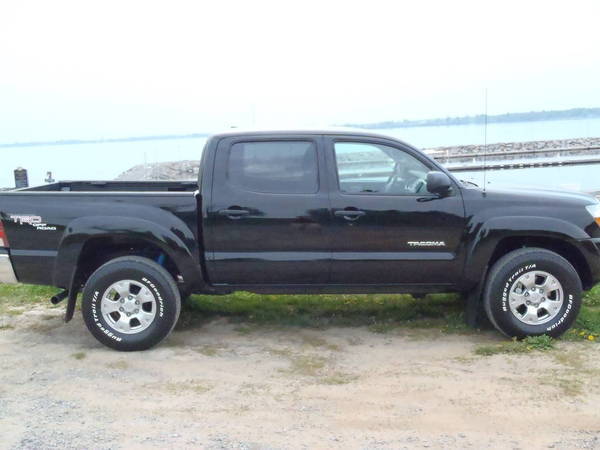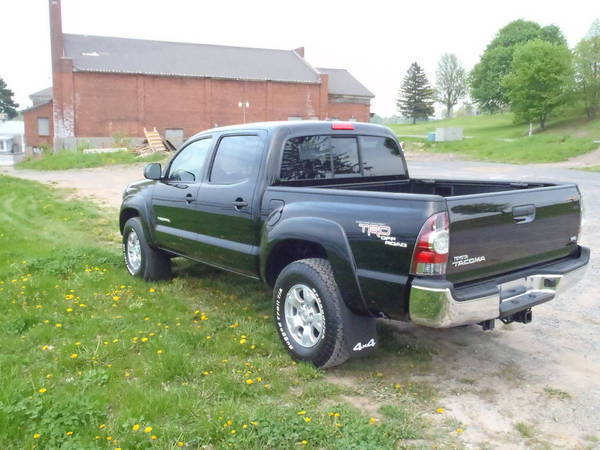 The first thing I did was tined the front two windows to match the back two.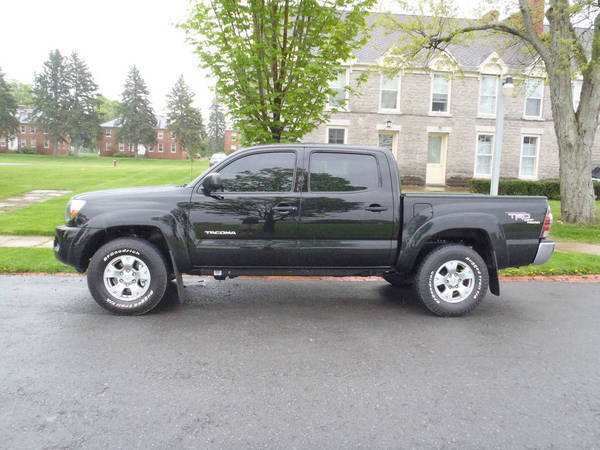 Next I did a couple cheap mods starting with the tailgate lock (kind of) and the MagLight mod.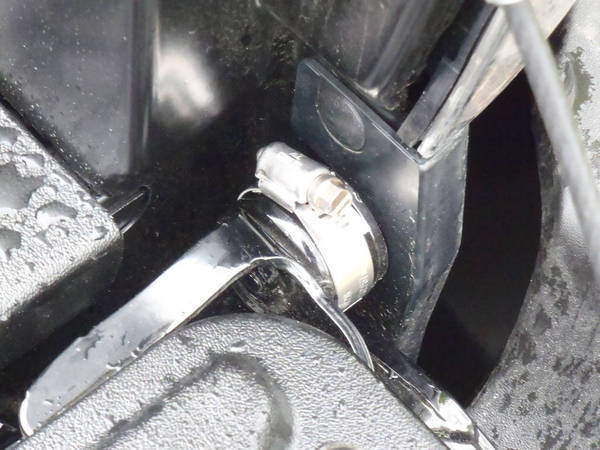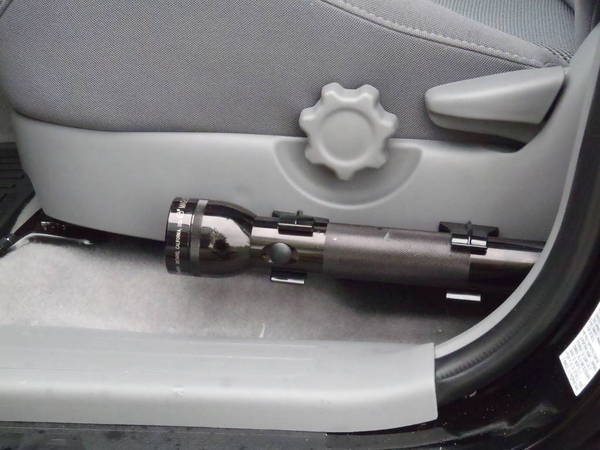 Next I went and painted my badges.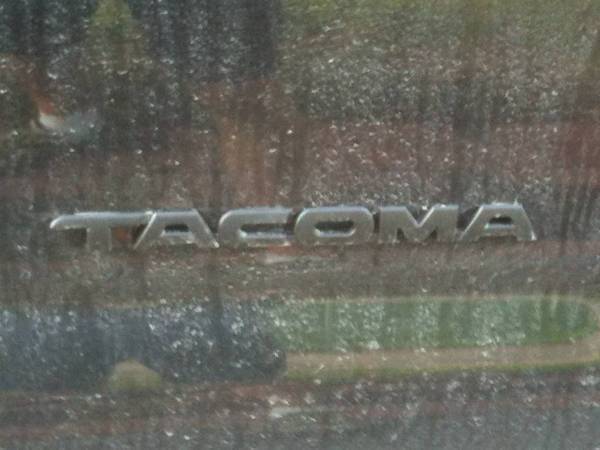 Bought Weather Tech window vent visors and rock/
bug deflector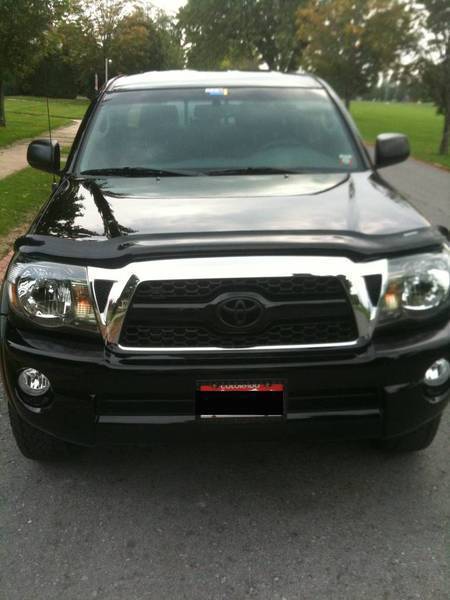 Painted the chrome grill surround flat black.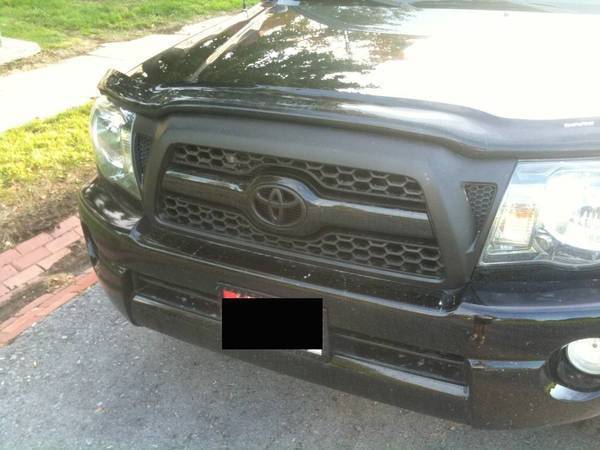 Next I bought a roll-n-lock truck bed cover.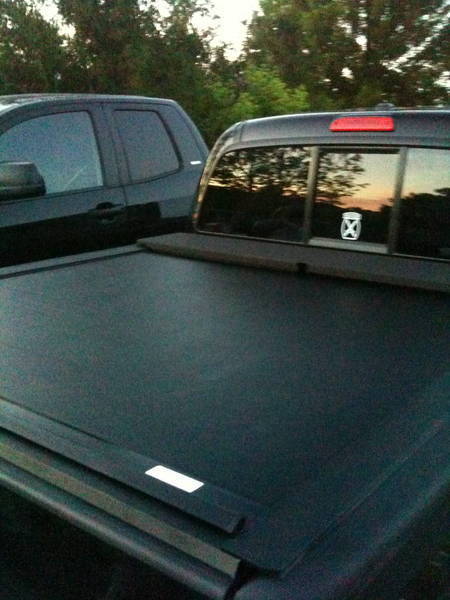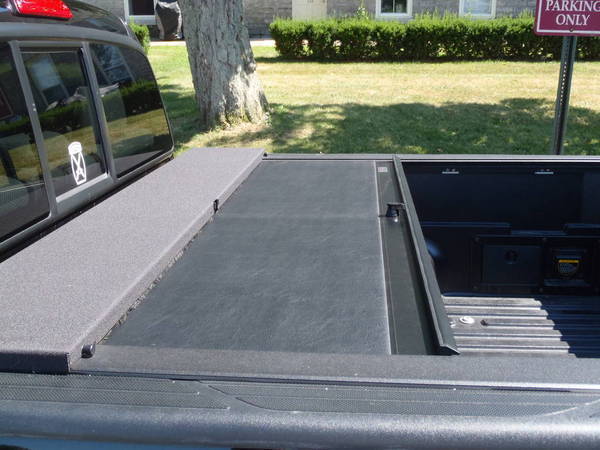 Then I added a semi-custom rack system on top of the roll-n-lock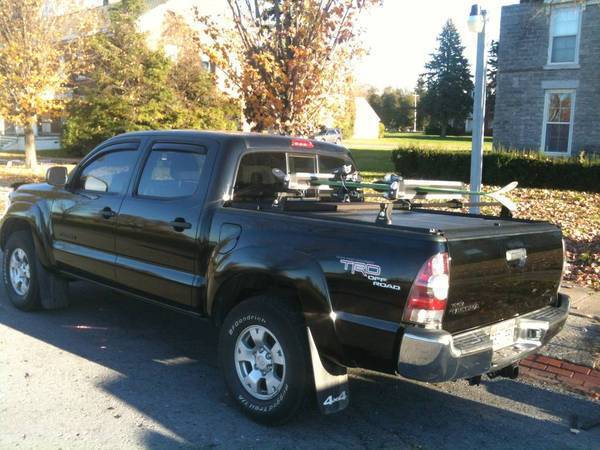 Next I finally was able to get my hands on some bad ass devil horns for my truck! Thanks andres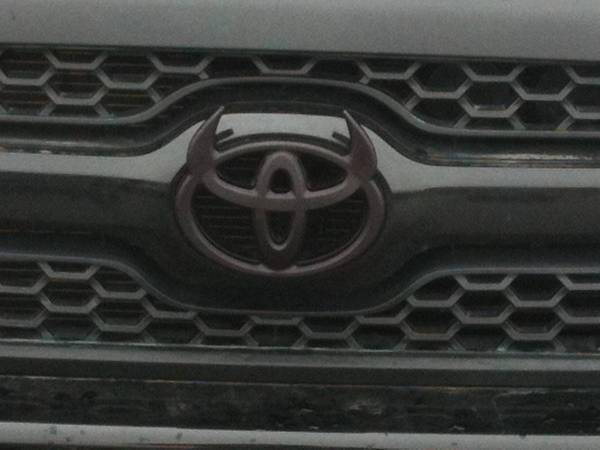 Finally after almost a year, I was able to get my lift! Its a Pro Comp 6" Lift, 18" ATX Force wheels (teflon coated), and 325/65R18 Dunlop Fierce Attitude M/T.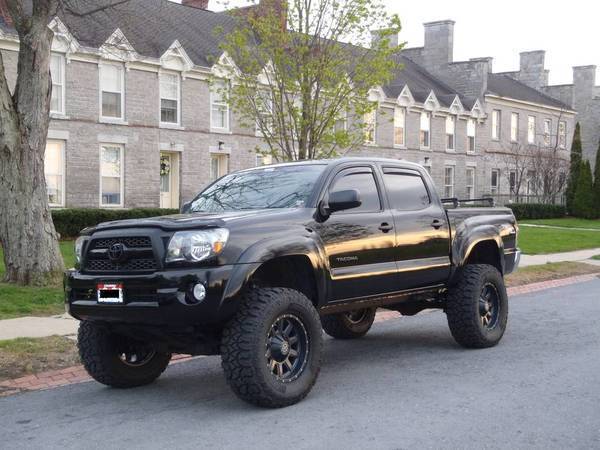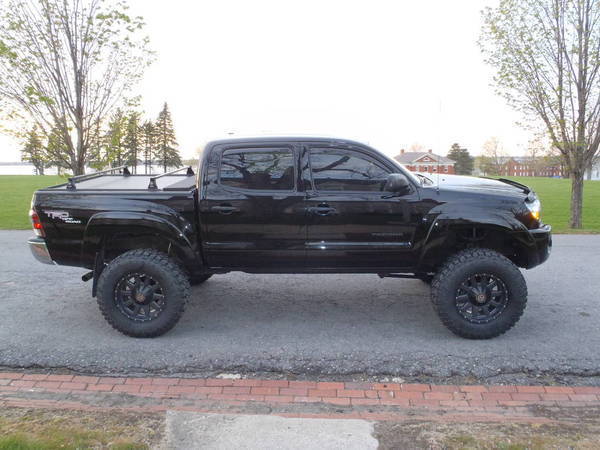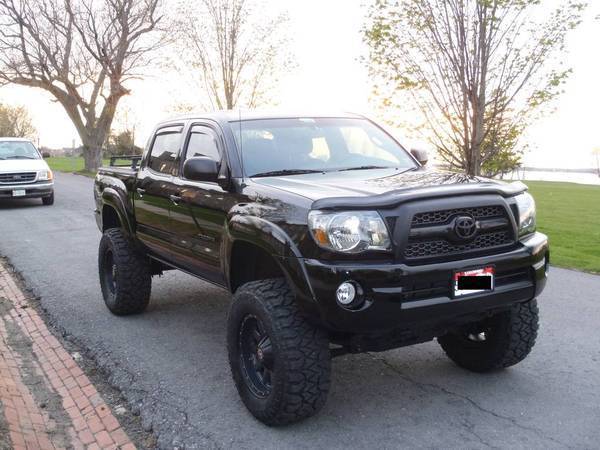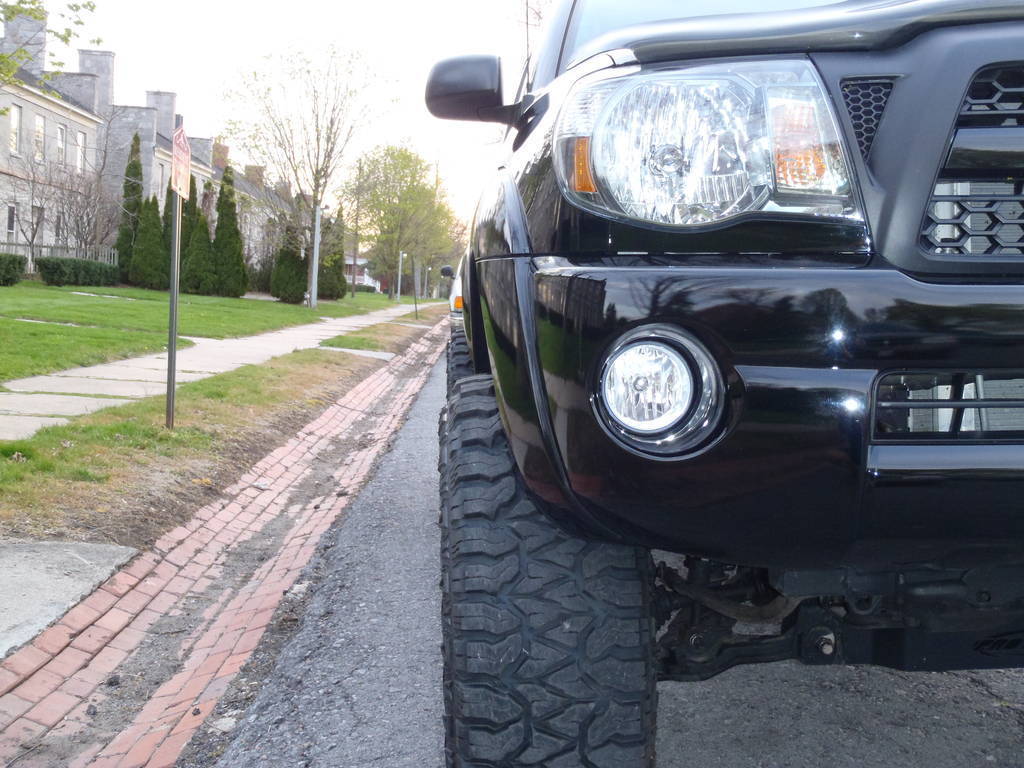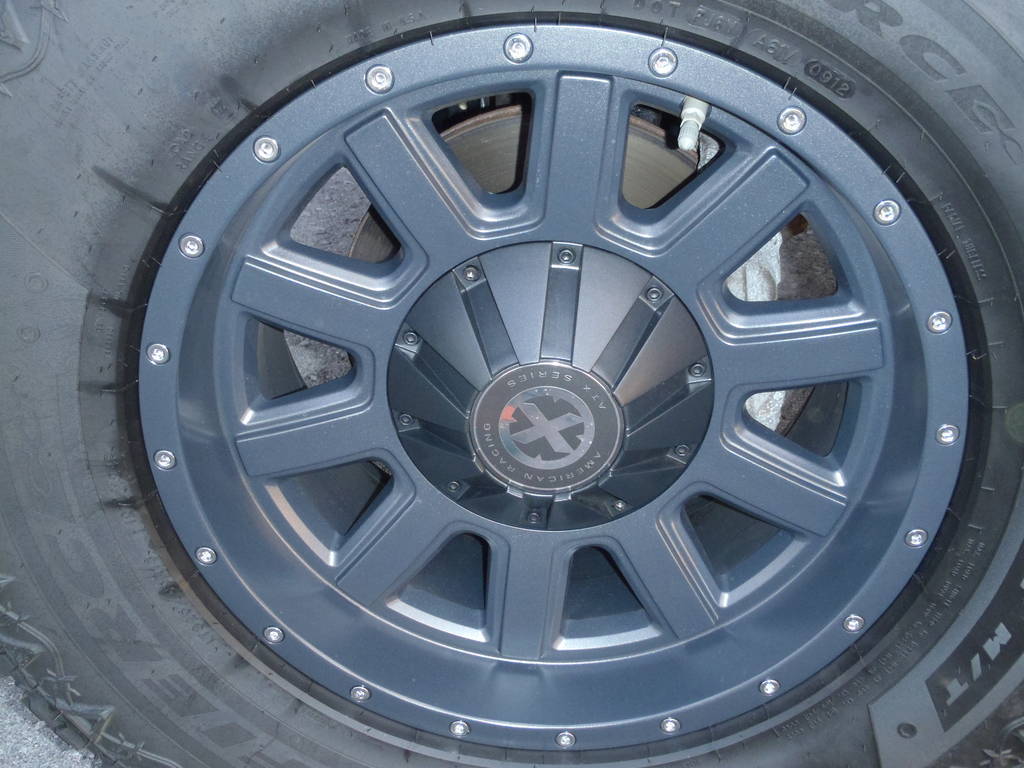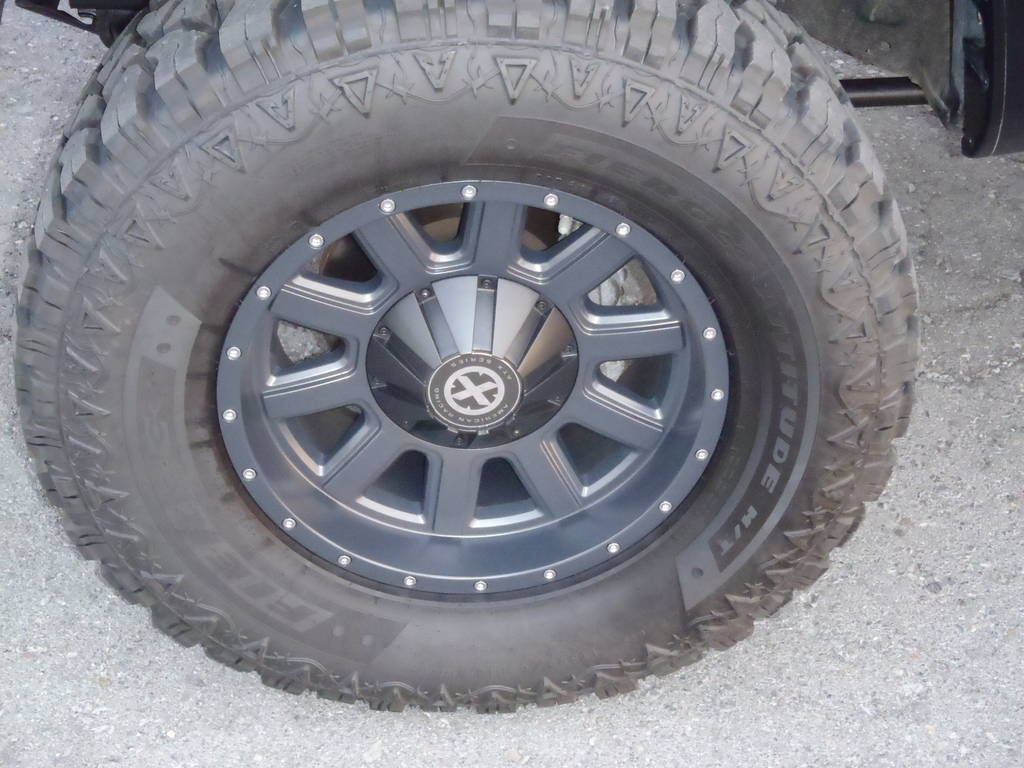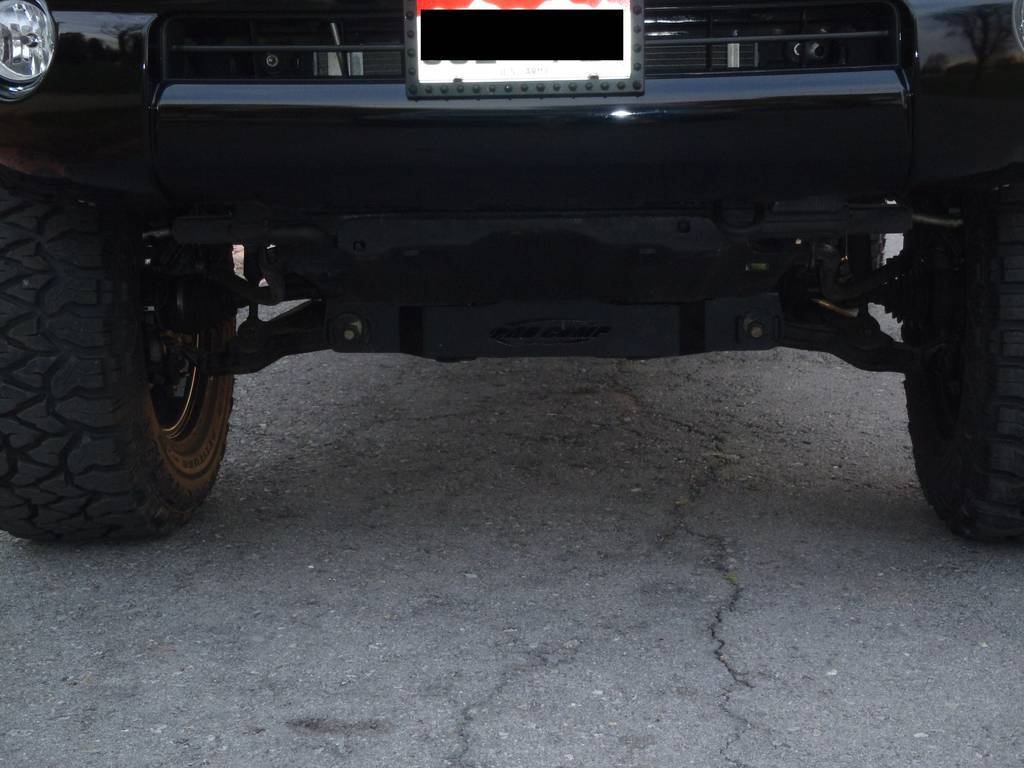 Finally got some mud on her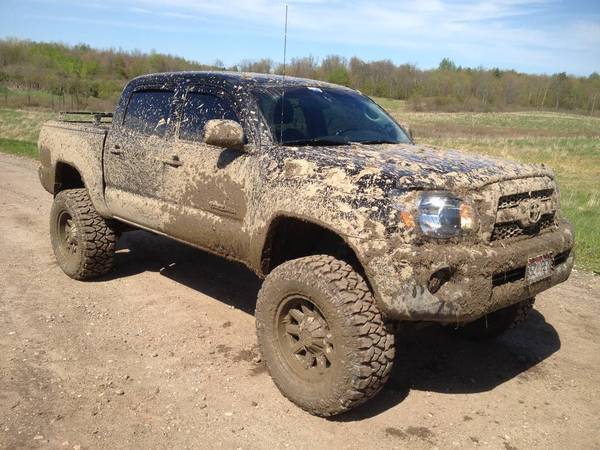 I like to treat my truck like my women...ride them hard and put them away wet....and muddy?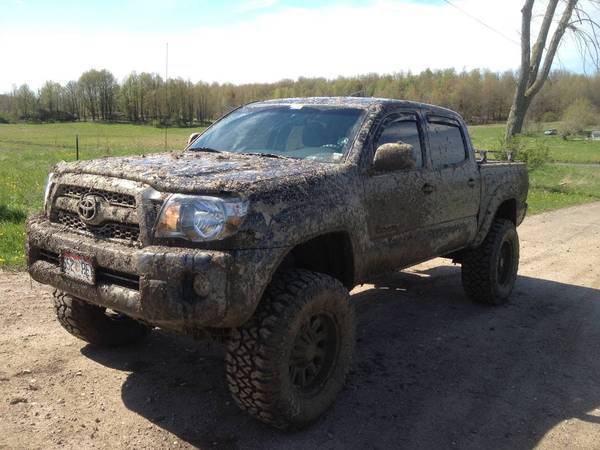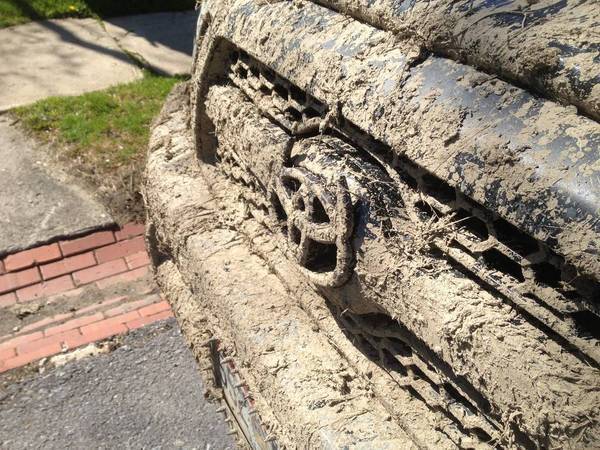 Went and picked up a Yakima Load Warrior Basket for my soon to come spare tire and other equipment.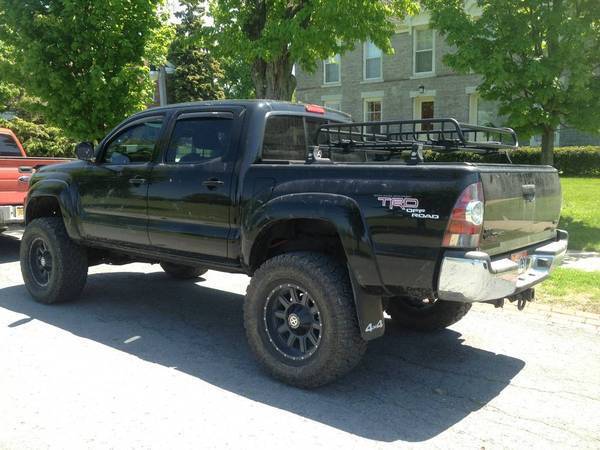 Then I spent about a day making a custom mount for my axe and shovel. I just fabricated the brackets out of a piece of 1/8 in sheet metal and added some conduit clamps. works great.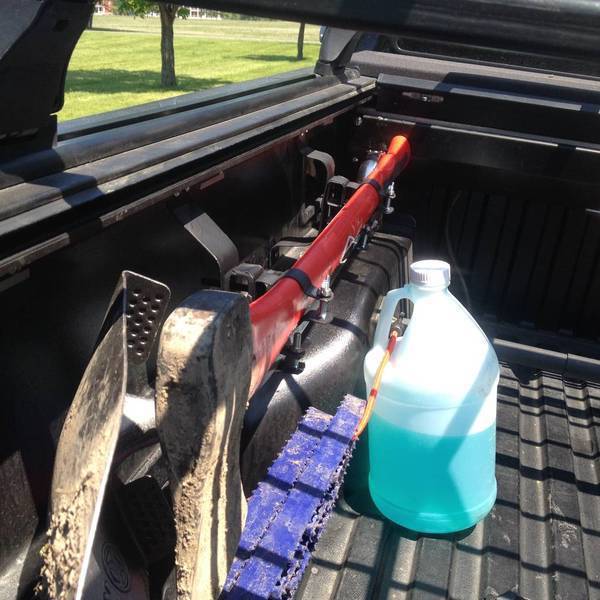 Also, I did the back up camera anytime mod...no pics though. The write ups on this site are spot on though. Thanks for the info!
Any suggestions for future mods are welcome!
Also, if anyone is up around Watertown, NY and knows of some good trails please let me know!