Well, here's my build. Not anything special yet, but I'm hoping to add more as often as I can
Current Picture
Current Mods:
Suspension
Rough Country 3" Spacer Lift
1.5" rear blocks (now removed)
Wheels and Tires
Black pro comp 7089 16x8 (4.5" BS)
285/75/16 BFG KM2's
Lighting
Fog Light anytime mod
Interior LED dome and map lights (thanks to LJ24's group buy!)
Engine/Performance
Secondary
air filter
removed
Interior Misc
Mag light mount
Seat belt alarm silenced
All-weather rubber floor mats
Exterior Misc
Pinstripes removed
15% tint on all windows with strip on windshield
Here she is stock, 2011 TRD OR access cab with towing package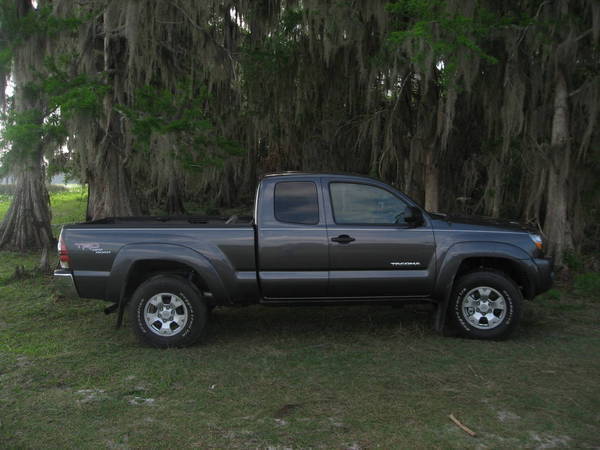 First, I added a 3" Rough Country spacer lift (I know, go easy on me please
), with 1.5" blocks in the rear. Added 16x8 procomp 7089's wrapped in 285/75/16 bfg km2's. Love it so far!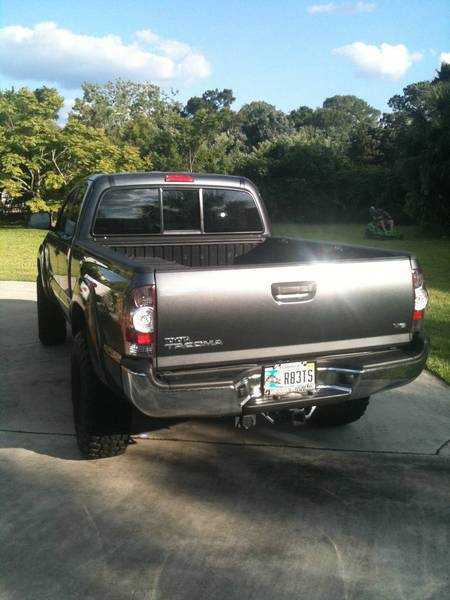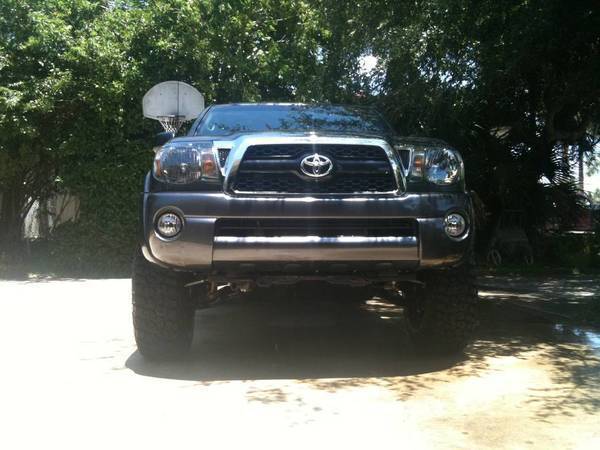 Finally installed the mount for my led maglight...fits perfect and very convenient.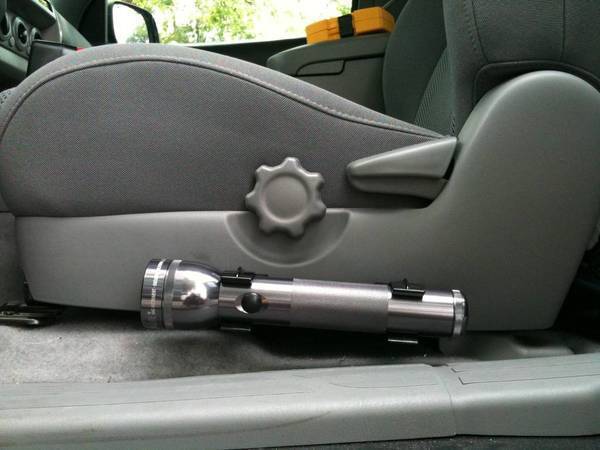 Peeled off the factory pinstripes
Fogs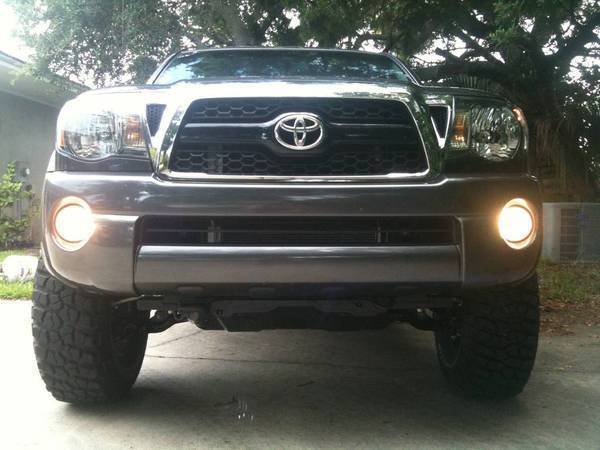 Tint (15% all around w/ strip in front)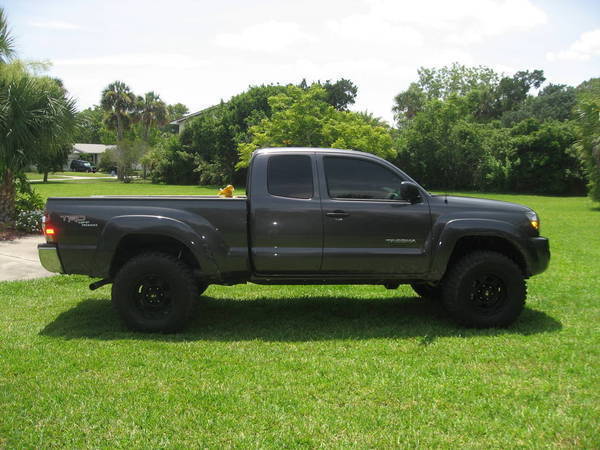 LED dome and map lights (thanks again LJ24!)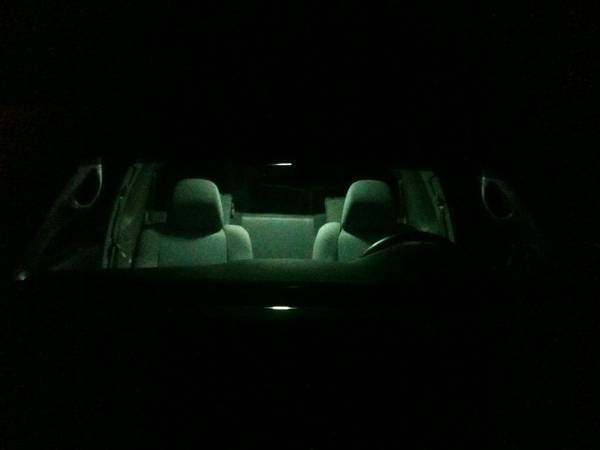 Please let me know what you think and feel free to share any ideas! (I know I'll get hassled a little for the spacer lift, but the ride's great and it works for me)
Future mods:
Toolbox
satoshi
HID headlights and fogs
Seat covers
Black badges
Rear plate bumper (eventually)
....and more....
Thanks for looking!