I've been checking out people's build threads and barely realized I didn't have one.
Well My truck is a 2005 small, base model, 5-lug tacoma. Currently sits with 72k miles. My first mod was the limo tint and smoked all the lights. I then picked up a scooped hood and color matched grille that both needed repair. And it looked like this: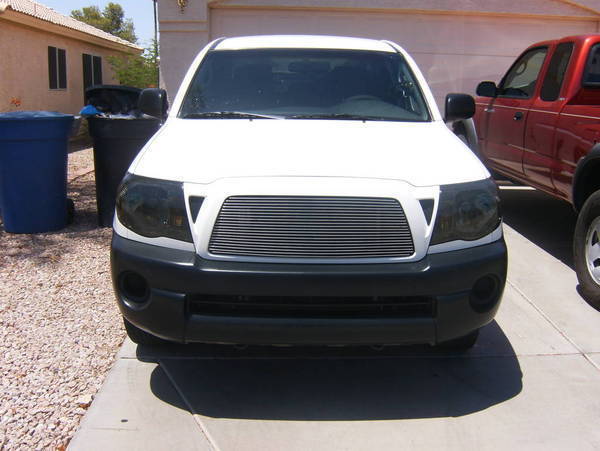 (satoshi was done while it got repaired)
Next I got 30" BFG's with pro comp wheels: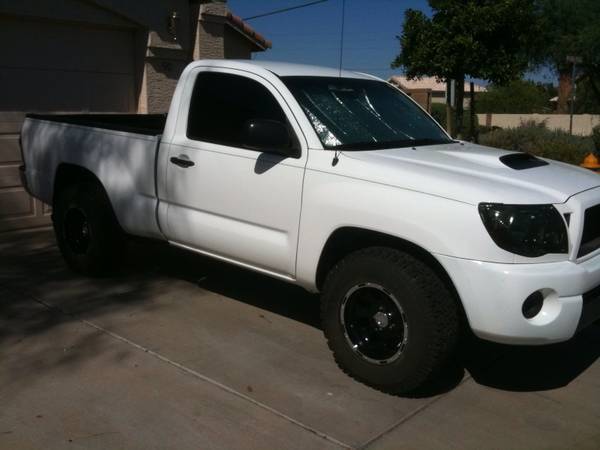 Later on I found out about fatbob's and ditched the readylift idea. I also put 33" pro comp tires with new kmc enduro wheels. And 2 hellas behind the grille.:
I didn't like the chrome rear bumper so
Avid Off Road
made me a new tube rear bumper: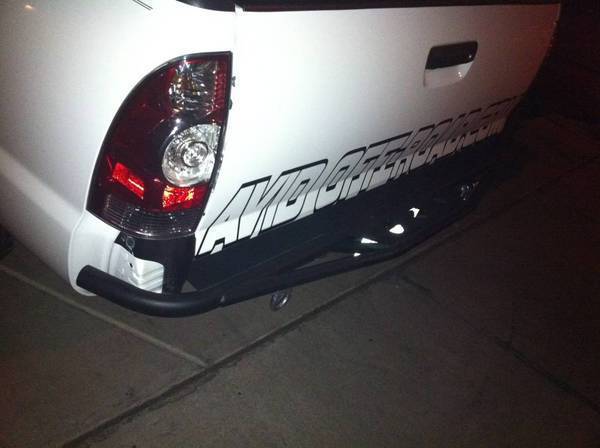 Avid O.R. Sliders came next: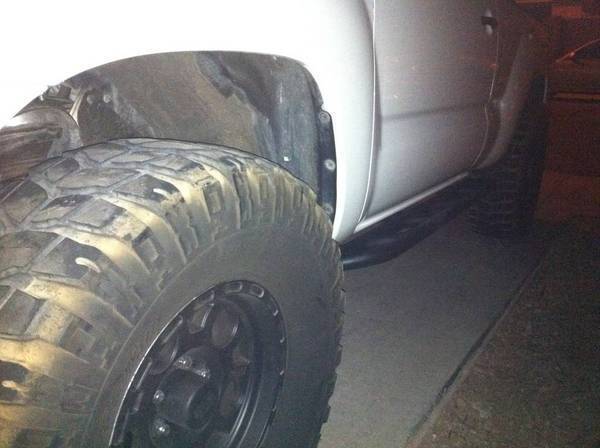 I ran into a bush and got tired of the scratches on my front bumper cover and got a front tube bumper from Avid as well: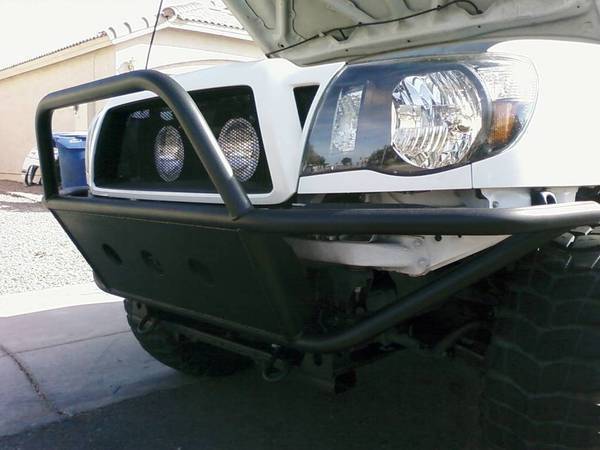 Throughout all that stuff, I put
-an afe CAI
-a flowmaster muffler chopped to dump over the axle
-3 stereos and 3 sets of subs with different enclosures.
-changed my bench for 2 bucket seats
-did the DIY armrest mod
-Installed a cobra 75 with 3' firestik
-Bought all weather Tacoma mats
-Installed 2 extra fogs in the bumper
-Put 3 rear lights altogether
-traded my scooped hood for a regular hood
-bought black bezel head lamps
-stuck some TRD decals on the bedsides from tunafish
Current pics: