So Just to start this thing off my truck is a five luger and if you (adam, Derek) have a problem with it then
.
My truck is an 08, 2.7 4 banger. When I got this truck It already had the Ready lift 2.75'' spacer and rear AAL. It sat on stock rims with Goddyear Wrangler 30x9.5x15 A/T.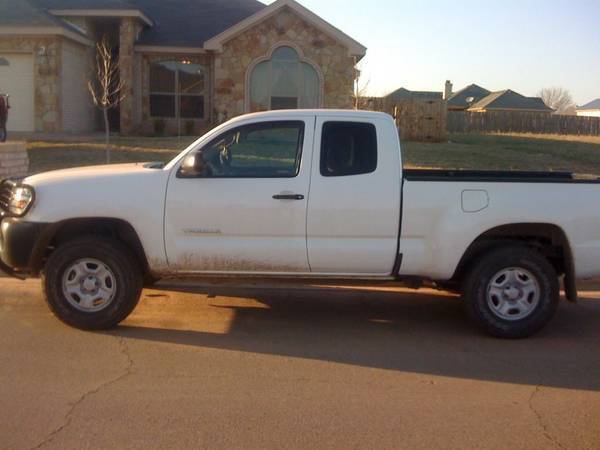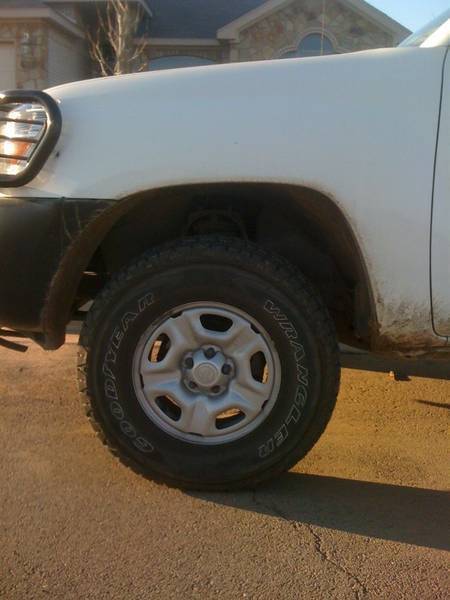 First mod was the windows, I cant stand how hot my truck gets with clear windows. So I went to a local flea market and got them tinted. I got limo tint (5%) on the back and on the two rear access cab windows, and 20% on the front and a slightly illegal eyebrow. All of it was done for only $75
.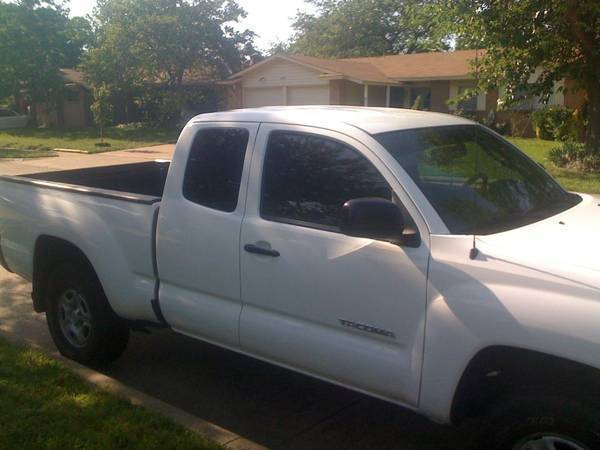 After reading all the 5-lug posts and only seeing 2 guys running tires bigger than 31'', I decided to go with BFG 32x11.5x15 A/T.
Alot of people said it wouldn't work and it would rub and not look right. But with the help of Keith (KPT) and alot of other guys from the Texas thread help I broke down the math to get my tires to fit with no rubbing.
I Also had to do quiet a bit of trimming in the front wheel wells and a tiny bit on the front bumper just to ensure the fact they wouldn't rub. The one thing that gave me the most room was removing the useless black boxes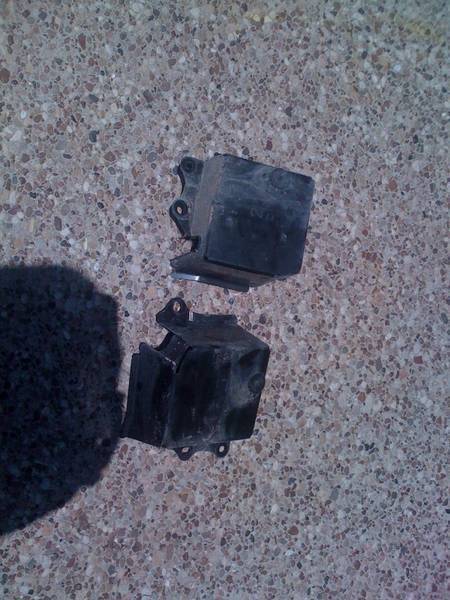 I found a set of rims online with the help of my buddy from
discount tire
with a -19mm offset.
Ultra Motorsport Rouge #164 rims.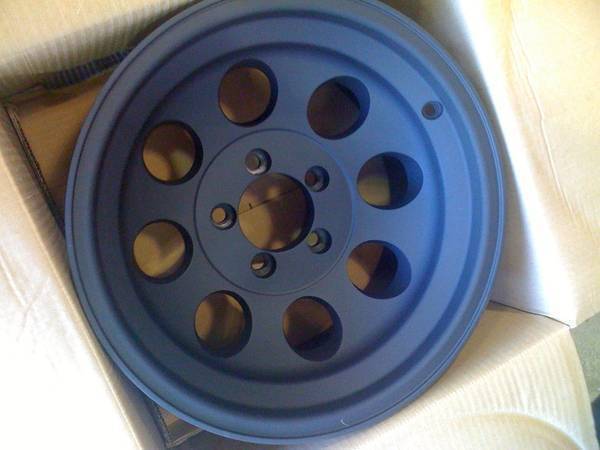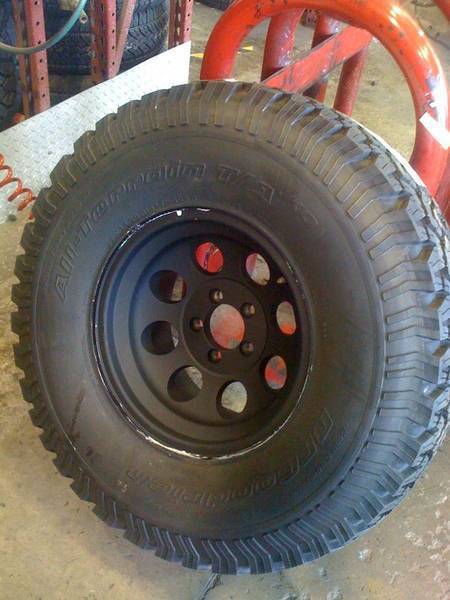 so once I got the rims in, I had them mounted on the 32's.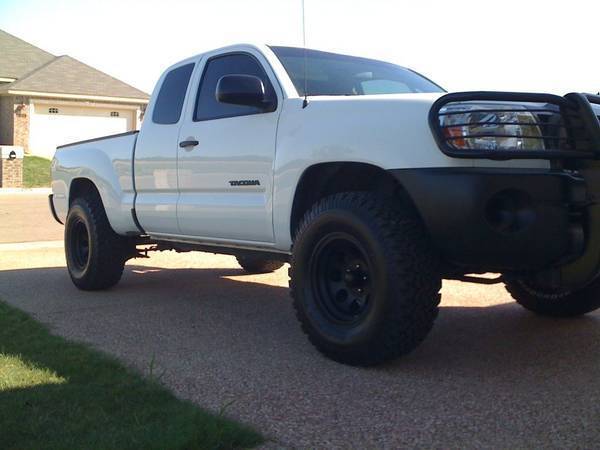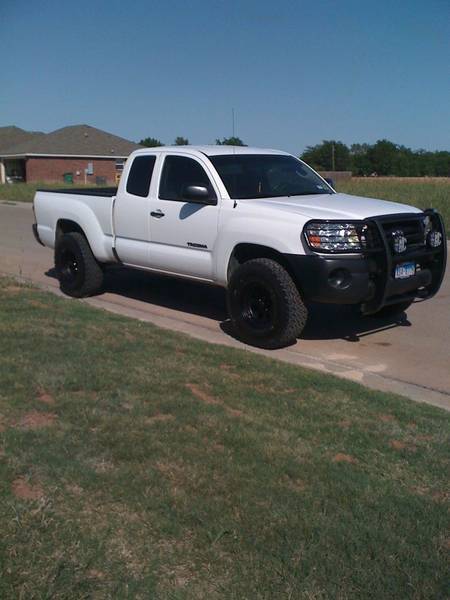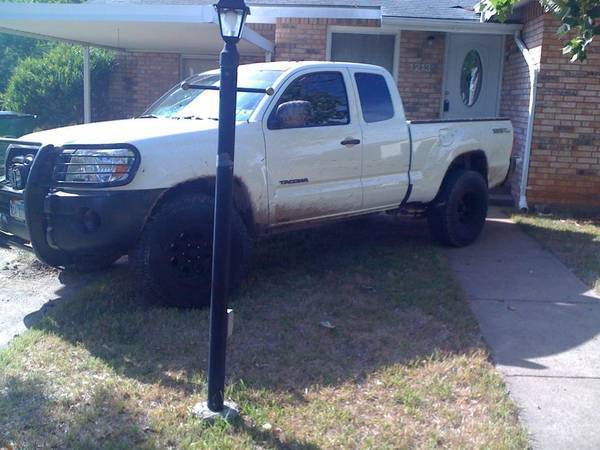 After the rims and tires I ordered my sockmonkey bedside decals.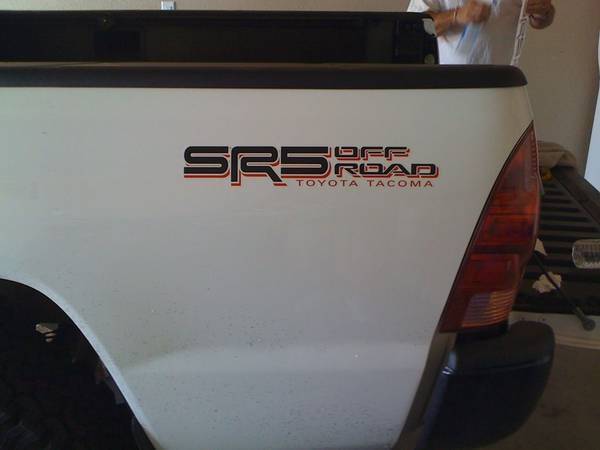 I finally got my sound system in my truck. I installed a simple single din kenwood in the dash. I have a 1000 watt Kenwood amp pushing 2x Kicker CBR 12's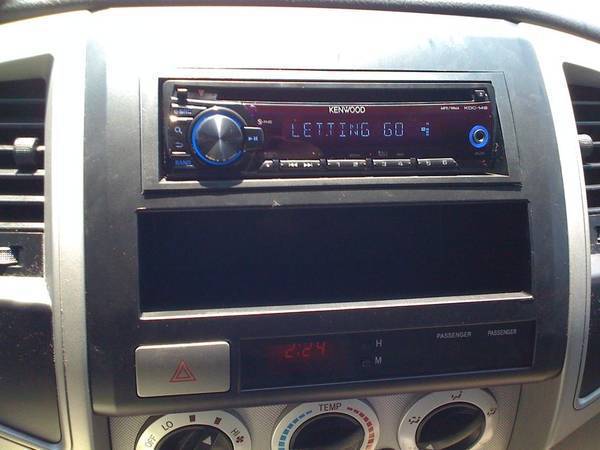 I have my 6000k HID's Installed as well, Ill take a picture of them when I get a chance. I also have my Muffler in and will be installing it soon!