I want to share a bit of what I've done to my tacoma.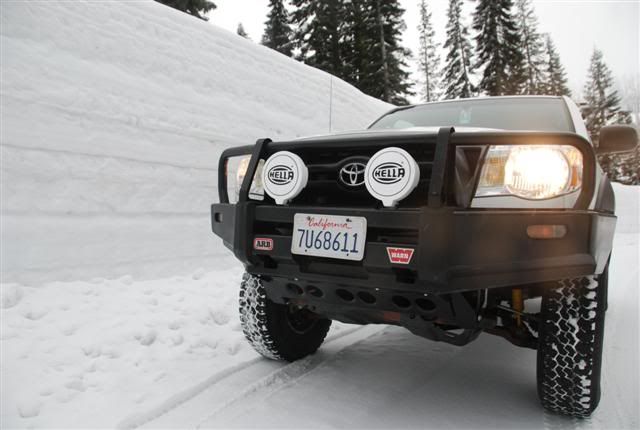 Here it is the day I bought it
I added a
scangauge
in the spare change compartment so it can be hidden away
Next I made some tool rolls to keep everything organized.
Then I built a sleeping platform. The bed has cut-outs for 1x6's which serve as support
The center support is routed so it can be secured between the slots in the bed. It's also notched out for the 1x6's, and when combined together the whole system is secure and won't move - doesn't need screws, bolts or any hardware
I used some carpet padding (closed cell foam, moisture barrier) to serve as a sleeping pad and recess the tie down tracks
And then I used carpeting that matches the inside of the camper shell
I can organize gear/kitchen/food/tools in the bins underneath, as well as secure gear on the top. The tracks are recessed enough so they don't bother me when I sleep.