05 DC LB PreRunner purchased 2 months ago -
Came with Westin Nerf Bars/Ventshades/
Tonneau
/Tailgate Lock/K&N Filter
Got it certified from a Toyo dealer with just under 30,000 miles on it - was looking at a black 06 Off Road 4x4 DC but I they would not come off for it like they did this 05, the price was too nice. I really am glad I went with a LB, love the silver, and now dig my non functional sport scoupe
This is my 4th taco and first 2nd generation model. I was surprised how much lighter the pre-runner really feels than the 4WDs I have had before.
This truck also has no seatbelt chime, nor does the horn sound when locked with the remote- so I assume these mods were done or are all 2nd Gens that way..?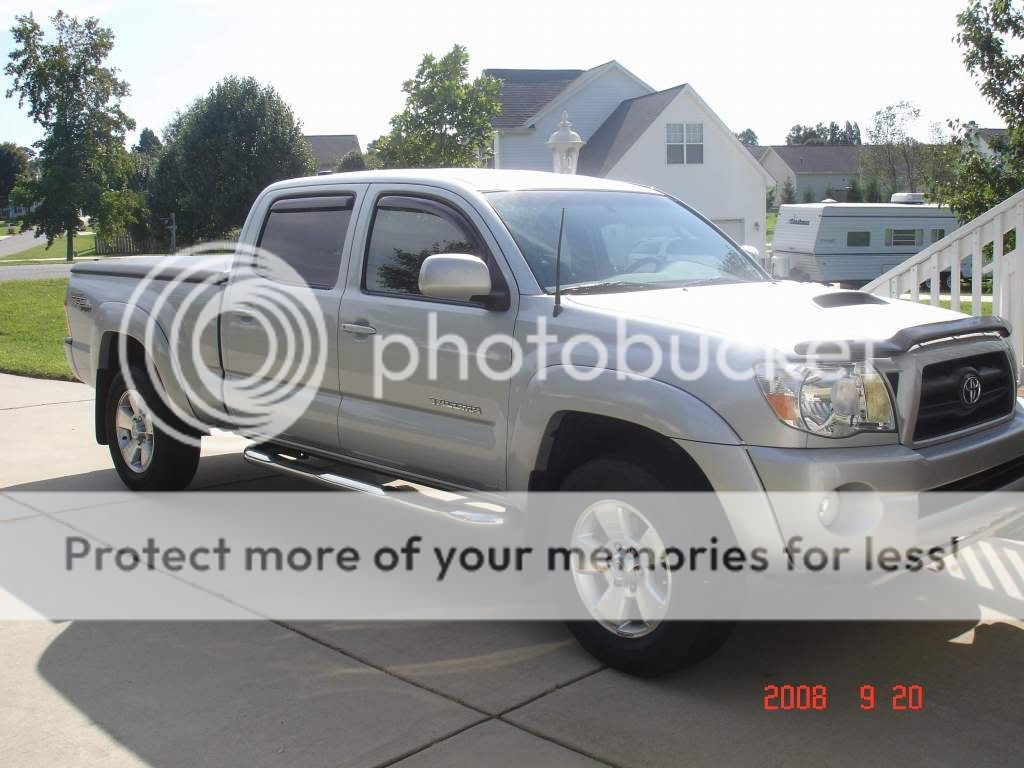 First I had to do something with the factory grille, get a short stubby antenna, remove the hood protector and debadge the tailgate
Thank you Grillcraft
If you haven't done this yet and do not have a sawzall to cut out the plastic insert, invest in this $8 beast from Lowes-makes nice precise cuts and made for very little sanding
moving the horns and painting the inside with a high heat flat/low gloss black spray makes a big difference, too IMO
I also took the factory skid off as I have an Aries bull bar and Hella 500s en route
Now to get my audio straight ...