Hey guys i have been a toyota owner since 2000 and i learned how to drive with a 1970 BJ45 3sp.
I currently own 4 Toyotas and i love them.
This build is on my 2007 Tacoma DC TRD Sport 6sp manual 4x4 speedway blue, a.k.a. SKY.
I ordered this truck before leaving for Iraq in March 2007 and i was able to get R&R leave at the end of August. By then my new truck was waiting for me for 2 weeks in the corner of the dealership...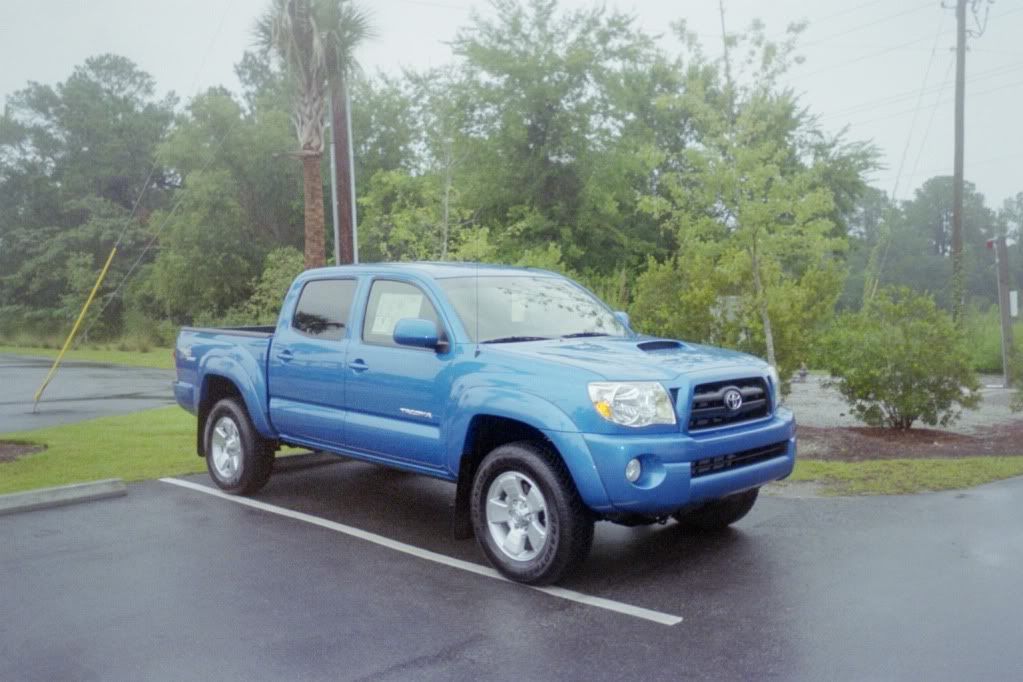 i was so happy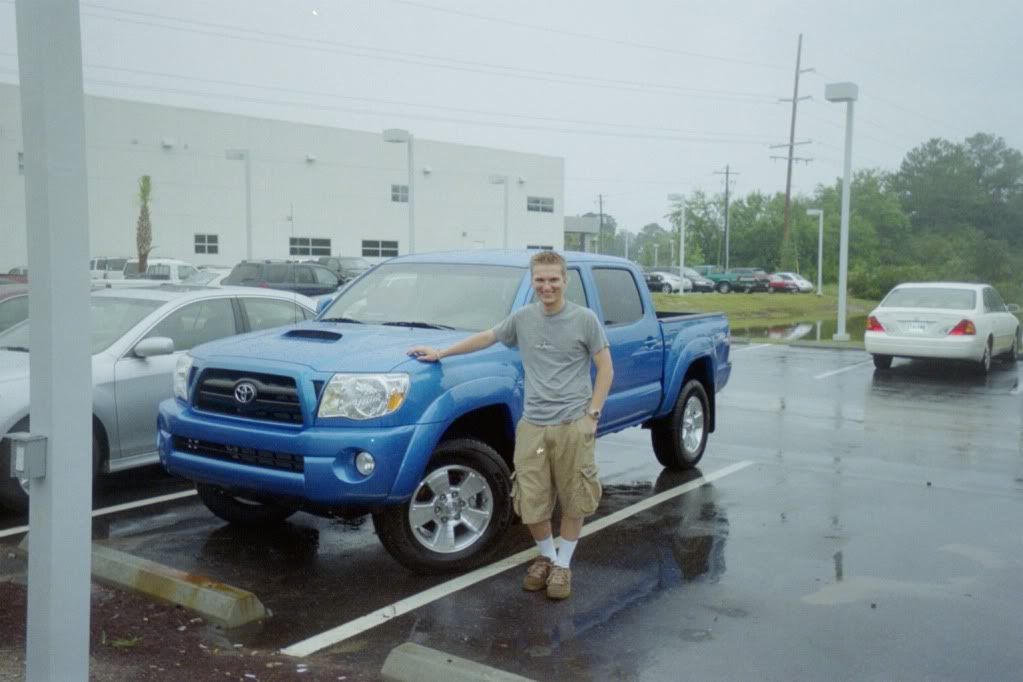 brought her home and cleaned her up a lil but dint have too much time to do anything since i only had 2 weeks
and she sat for 12 more months waiting on my return. While deployed i was bored i started looking parts up and what i wanted etc etc so i started ordering parts and more parts...
When i got home the process started to mod her out just the way i wanted too...
Now i dont have any pics of the process all i have is the finished product as off right now. I get impatiante and want to see it finished and i dont feel like stoping and taking pictures blah blah blah... anyways the important stuff follows now...
these pictures are as of 6-june-11, SKY has roughly 41000 miles on her...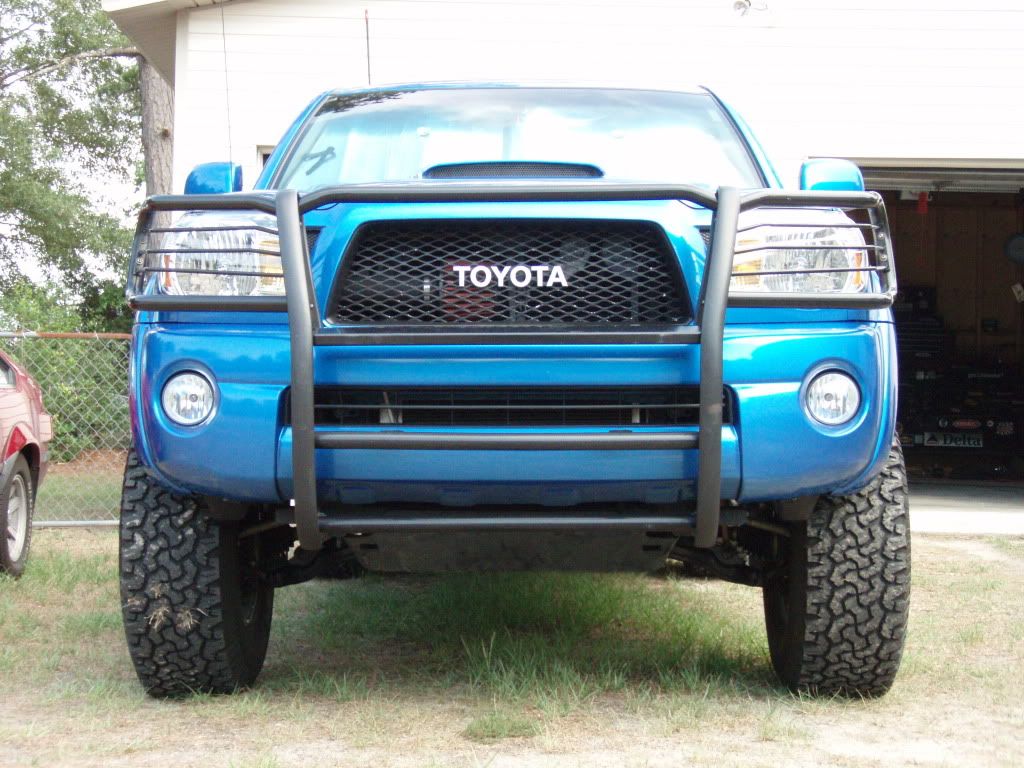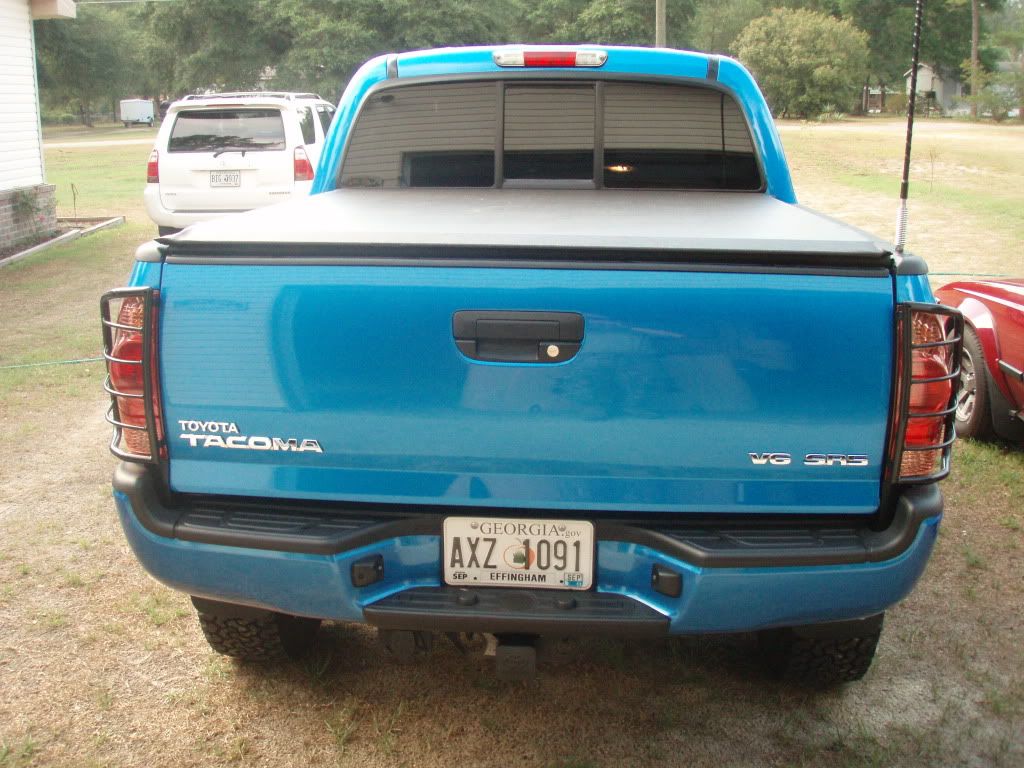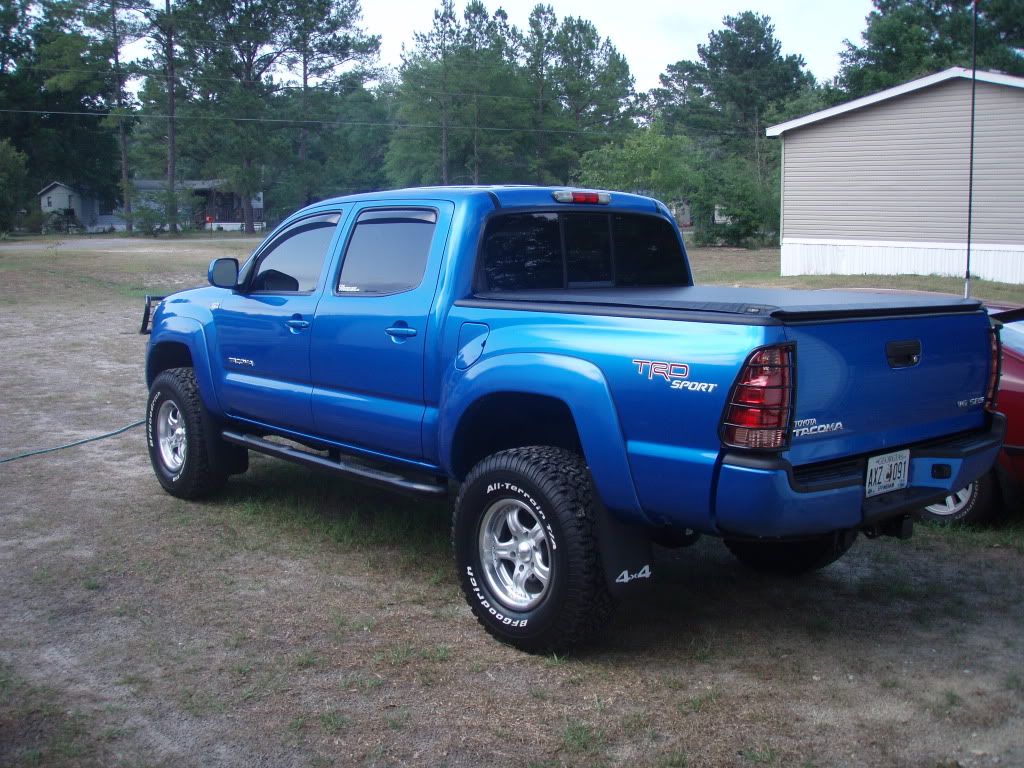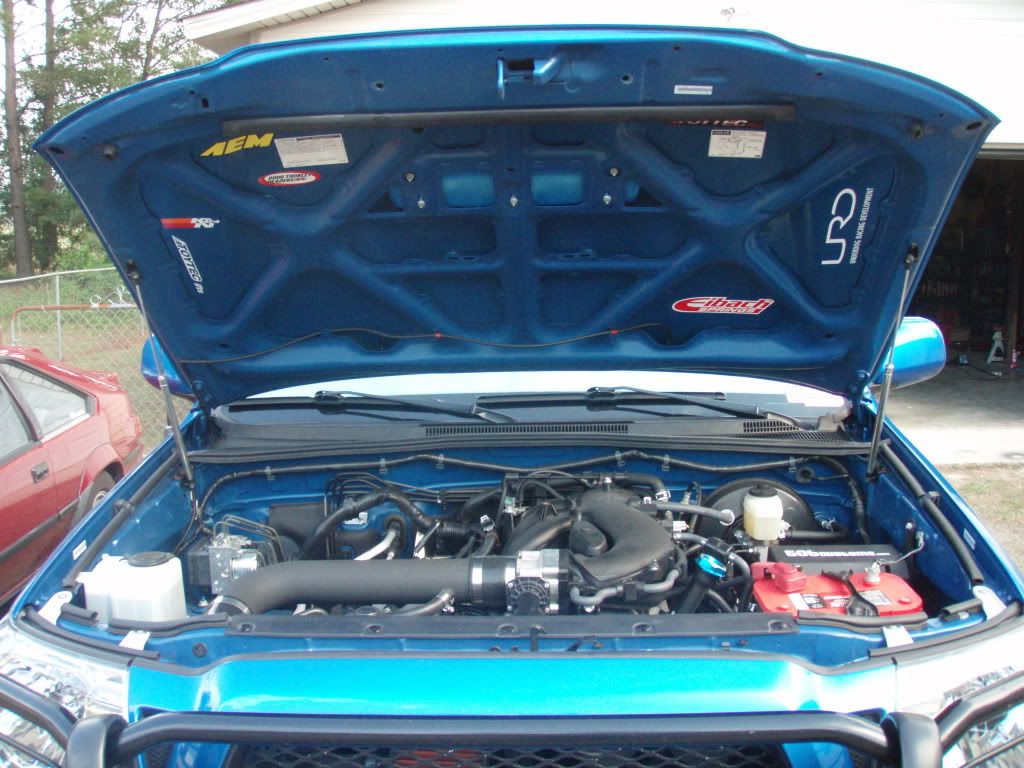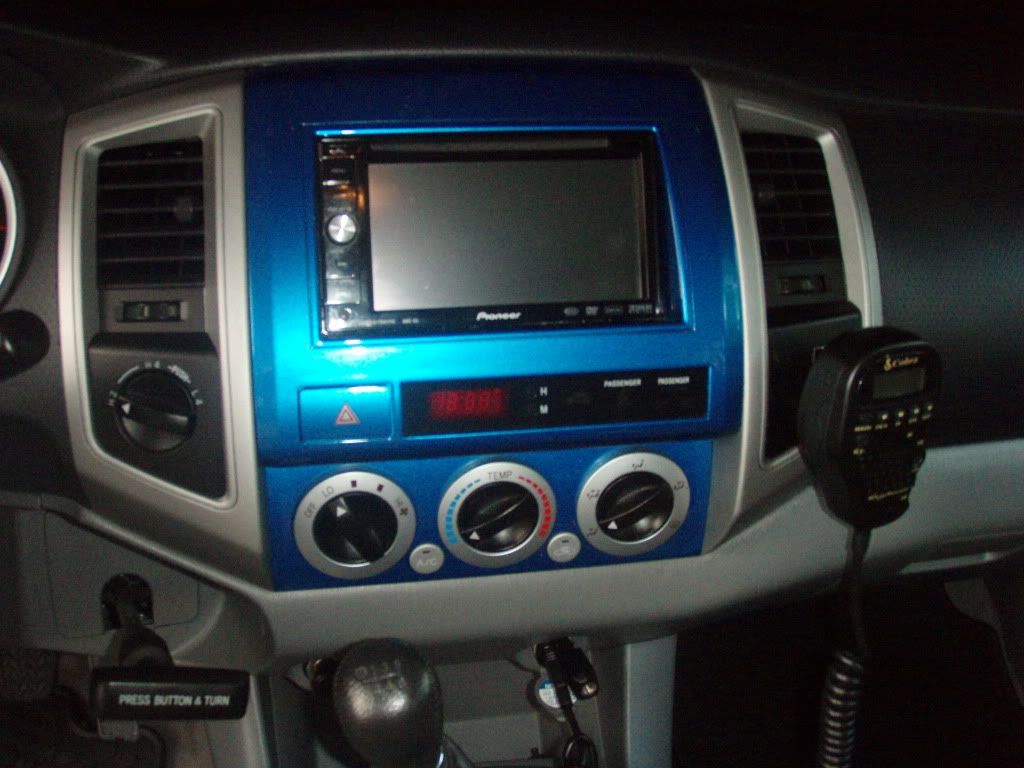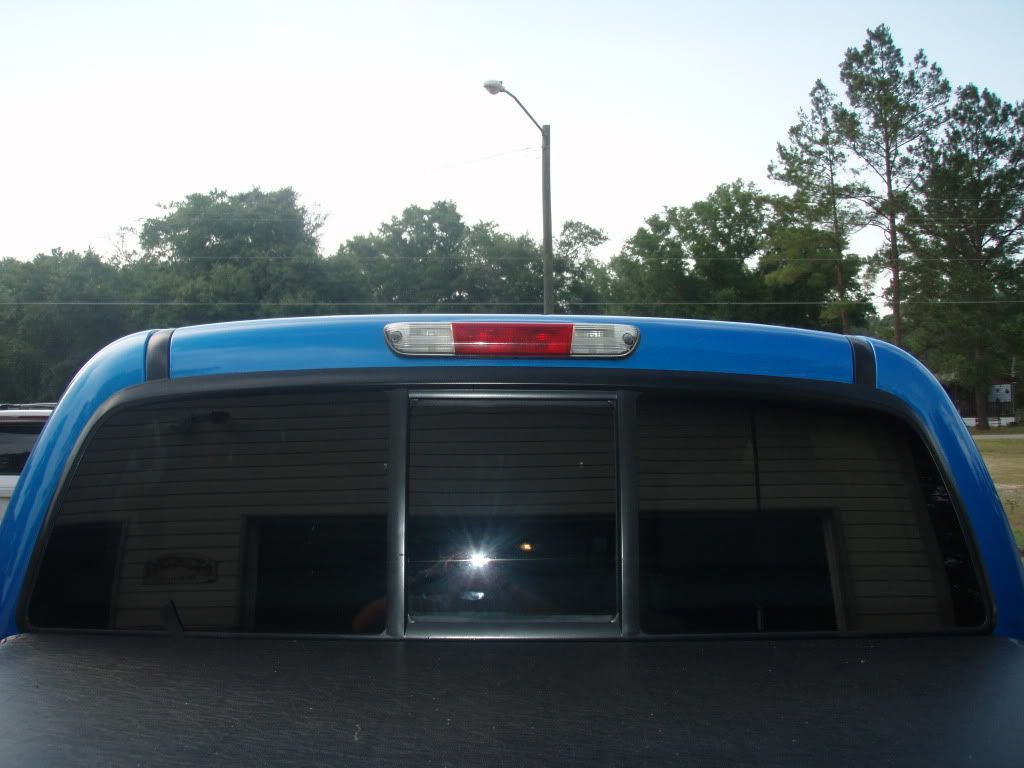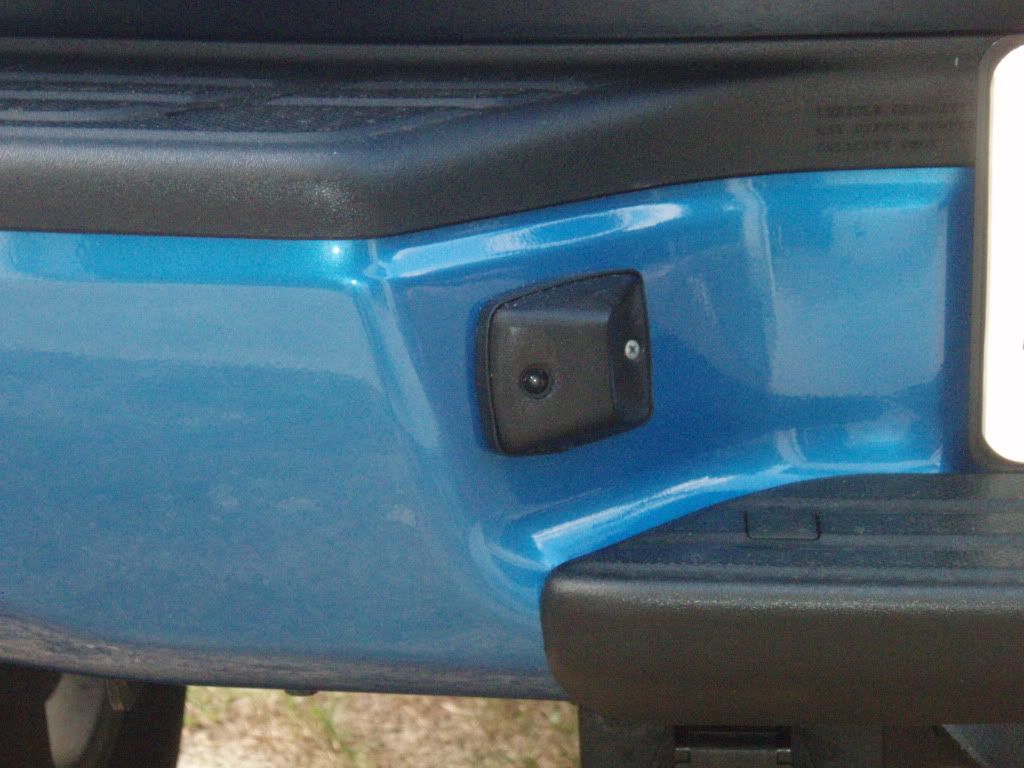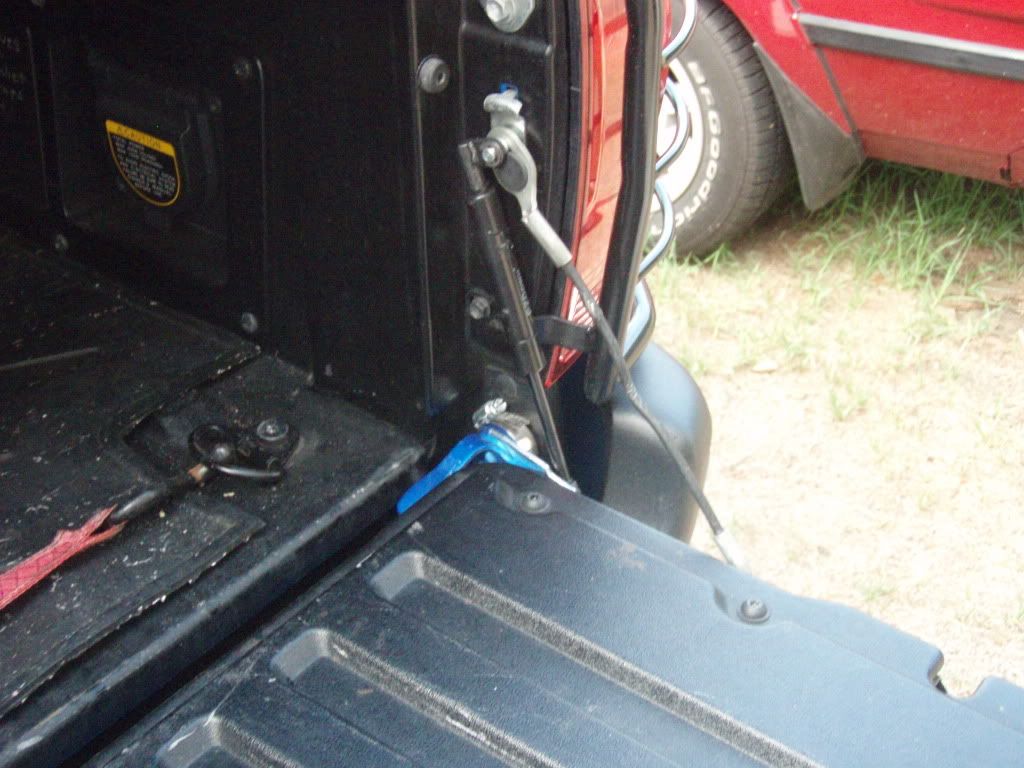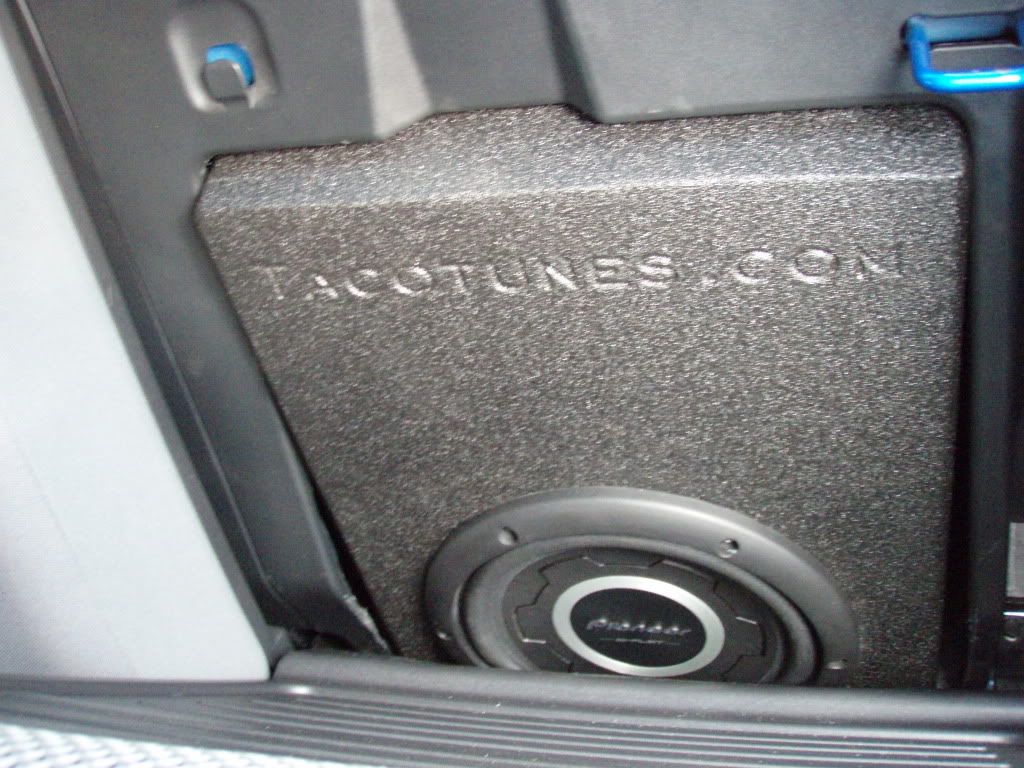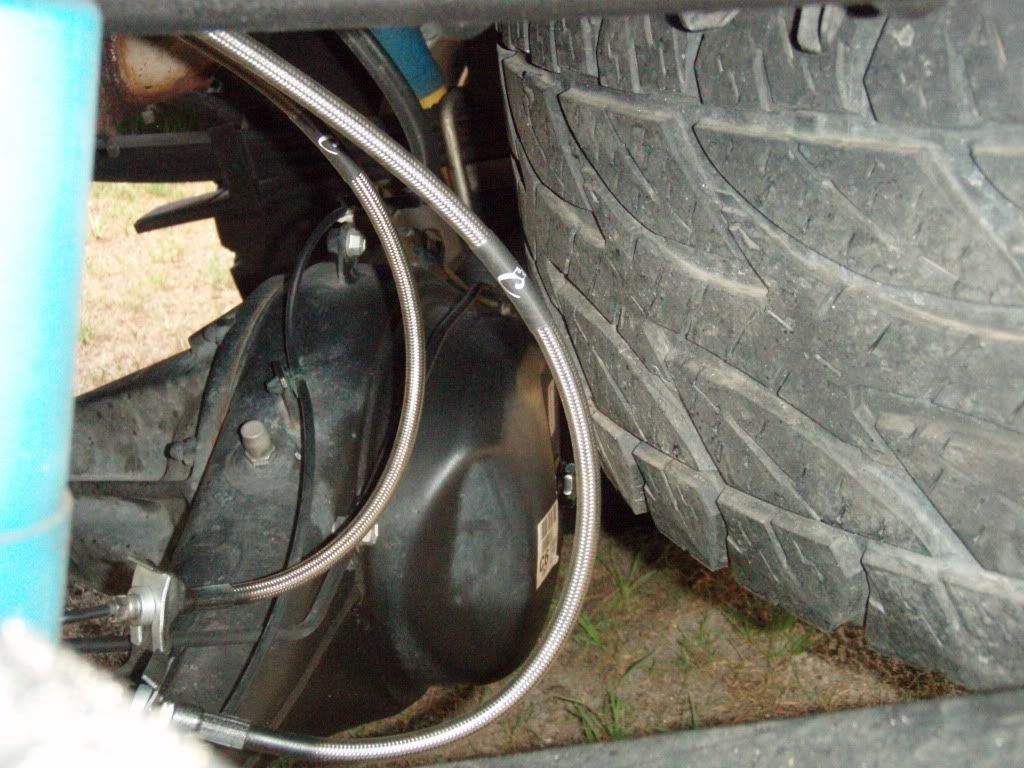 Now for the list of parts...
Engine
URD
TCAI / AEM Dry
Air filter
Red
Optima Red Top Battery
Doug Thorley LT Headers
Jardine Exhaust from the Y back 3"
Throttle-body Spacer
TRD Anodized Light Blue Oil Cap
Redline Hood Struts
K&N Oil Filters
5w30 Royal Purple
Interior
Color Matched Double Din H/U Surround, A/C Backpanel and cupholder.
AVIC D3 Navi System with Ipod hook up, Bluetooth, Back-Up camera Parking Assistant with external remote and fully unlocked for movie watching during road trips
Boss Chaos Exxtream Series Door speakers
Pionner 750W 2CH Amp
Pionner Shallow Mount 10" Sub in Tacotunes box
FJC fog light switch for future brush guard lights
FJC roof lights switch for cargo light
Cobra 75 CB
Turbo Gauge with 3 layers of Amber tint to color match with factory dash lights
Old Style Thick All Weather Tacoma Mats
Door sill protectors
2D Blue anodized Maglight
(cane is not a mod, i got blown-up in Afghanistan and use it 70% of the time)
Exterior/Suspension/Brakes
Toytec
OME 885s coils for the front with factory Blisten shocks
Toytec AAL in the rear with 1" block (eventualy i will swap for the DAKAR LP)
TRD Ivan Stuart Rims wrapped with 285/75/16r BFG AT (full size spare in stock location) and blue anodized TPMS valve stem caps charged with 40psi of nitrogen.
Satoshi Grill with "toyota" emblem off FJC.
Brush Guard with added reinforcement
Step Bars
Tail Light guards
WeatherTech
in vent window visors
35% Front window tint
2008 Checy Colorado 3rd Brake light w/cargo lights
Back up camera in license light
Tail gate EZ Drop kit with hose clamp mod
4' Firestik adjustable tip with heavy duty spring on stake hole
Truxcedo tunneu cover
OEM Bed Mat
a total of 6 rail tie down points with added bed rings on bed bolts in middle and front bolts
Front calipers painted with ceramic red high temp paint and rear drums painted with ceramic black high temp paint
extended steel braided rear brake lines
carier bearing drop kit (will be ordering one piece DS from Tom woods soon)
front swaybar relocation kit
pop-n-lock
Fluids
75w90 Royal Purple in all of drivetrain
Orange stuff rainX for windshield wiper fluid
Wearever Gold brake
And Castrol Synthetic Tranny oil for Power steering
Detailing
Call me OCD but i wash my truck twice a week and wax it once a month and get it clayed every 6 months.
UPDATED 10-JUN-11
So i got bored this week and i decided i was finaly gona tackle this issue we have of not enough toggle/rocker switches. as we all know toyota only gave us 6 spots on the drivers side and in my case 3 were already taken for the clutch cancel switch, inverter, and OEM fog lights.
Well i will eventualy add fog lights on my brush guard so i got this switch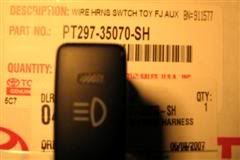 then i did the 3rd brake light mod and for that i added this switch
and i will eventualy add a in cab inverter so that will take my last spot left on the drivers side so i decided to make a center control panel right underneath the a/c control panel.
and here are the pics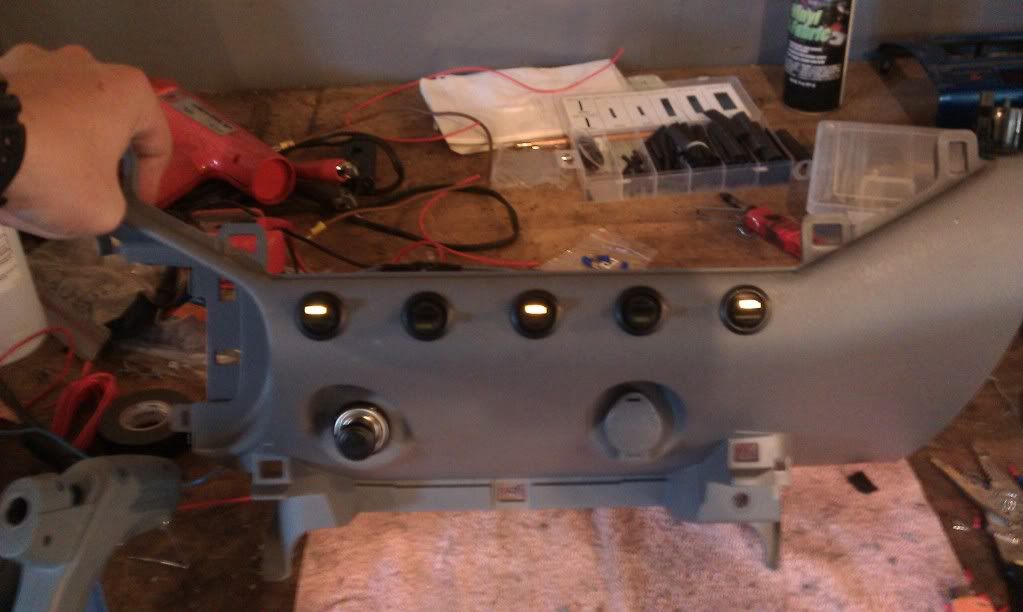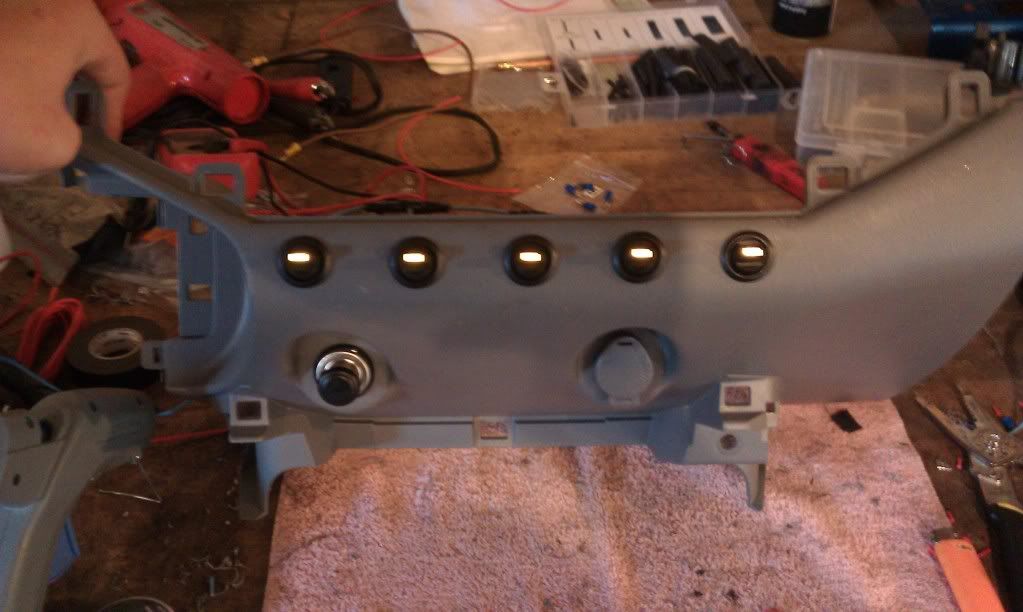 then i decided i dint like the silver color that surrounds the painted blue head unit dash kit so i painted it and while i was at it i added 4 5v powered USB plugs to it so i can charge several things...
here are the pics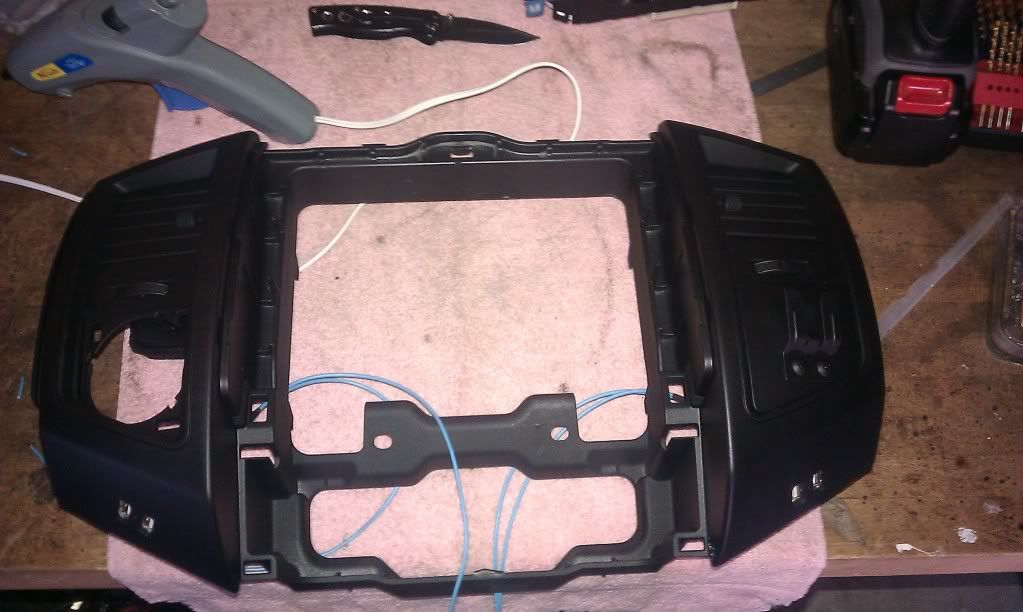 now this is how my dash looks like now
for those that are asking themselfs whats that white thing under the CD, thats a Electronic cigarret, since i dont smoke in my truck i use that to kill the urges, and it charges via USB so another reason why i wanted to add the USB charging ports.
let me know what ur thoughts are guys...