2011 DCSB V6 TRD OffRoad with
JBL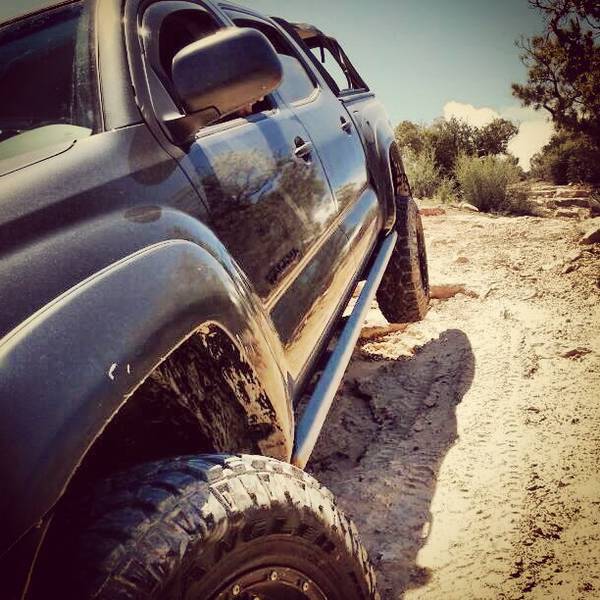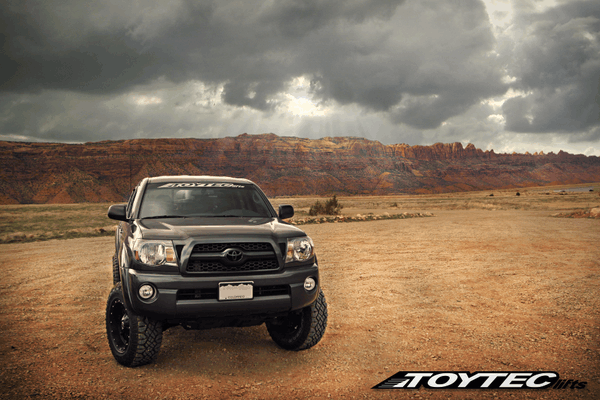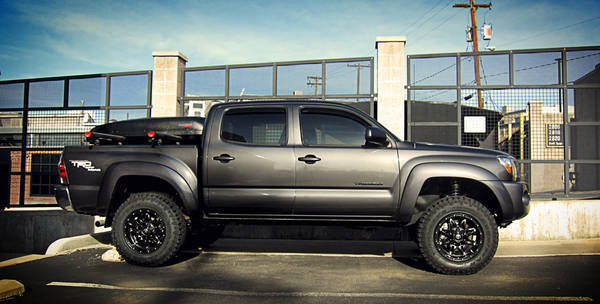 MODS:
Interior:
Weathertech Floor Digital fit floor liners front and back, purchased through cabela's as Trail Gear 2
27% Tint up front to match factory rear windows
McMaster Carr Flashlight holder in center console
Salex Glove box organizer
Home made center console organizer
UltraGauge
Exterior:
Color Matched front grill
Blacked out emblems
Toytec
3inch lift kit TTHA-CK
Bilstein 5100 height adjustable front shocks
Toytec/Eibach front coils
ToyTec Rear AAL
Bilstein 5100 rear shocks
Toytec Diff drop kit
Fuel hostage wheels
Duratracs 265/70/17
Custom rock sliders via Btnewman
Rear Mudflap Trim
Diff Breather Mod
Lockable Ammo Can mod
Color matched rear bumper
Flipped up 7 pin
Bestop Supertop
AllPro
Front IFS Skid
quickfists for shovel in bed
How she sits today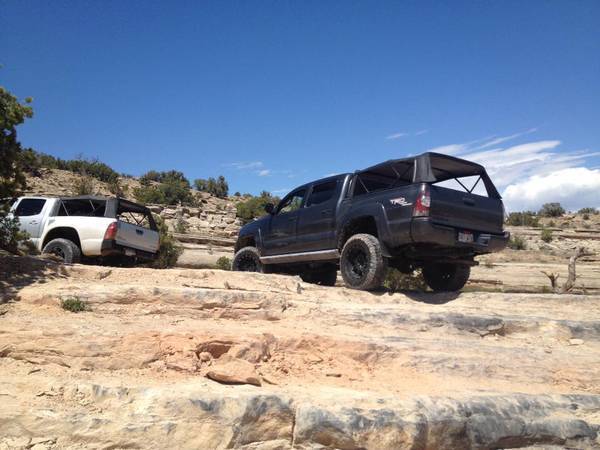 The day I brought her home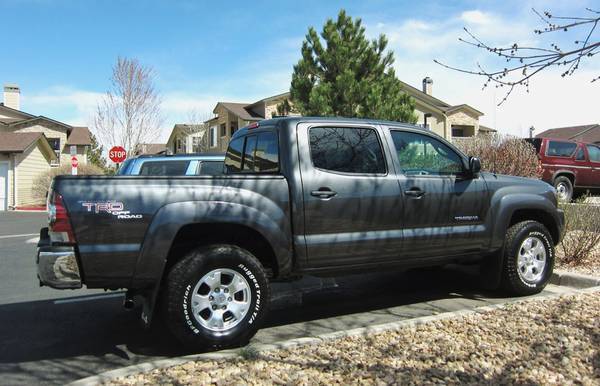 Within a couple weeks of getting it, we took it to the mountains for snowboarding.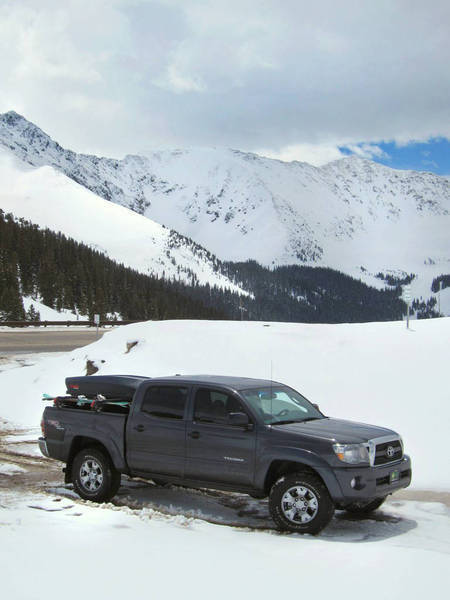 Tinted the windows
Inno racks with thule bars in the bed
yakima snowboard rack
borrowed a Yakima skybox, till i can get my Yakima Rocketbox
Blacked out emblems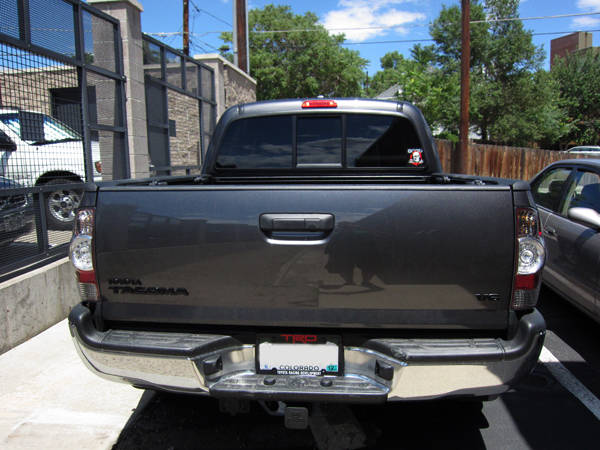 Got my
Weathertech's
via Cabela's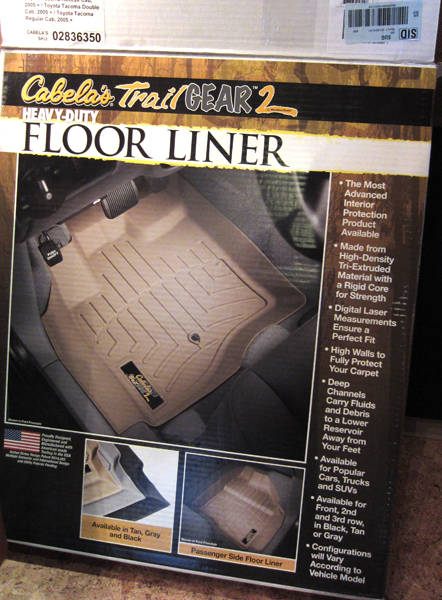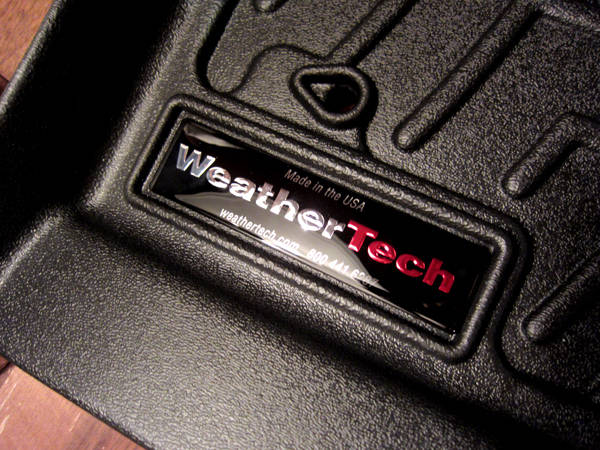 Bought Tacoma door jam stickers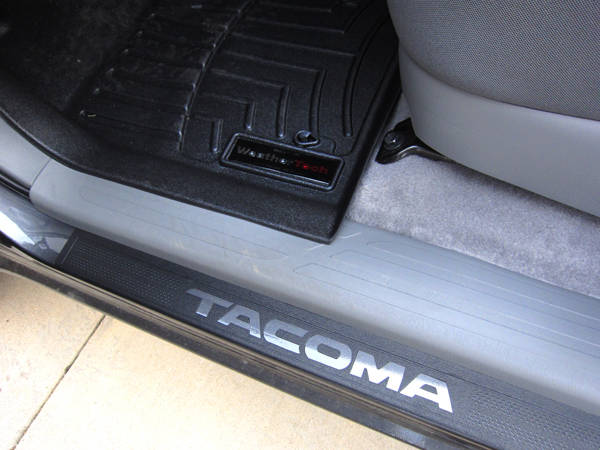 Took it wheeling for the 2nd time

got the blacked out grille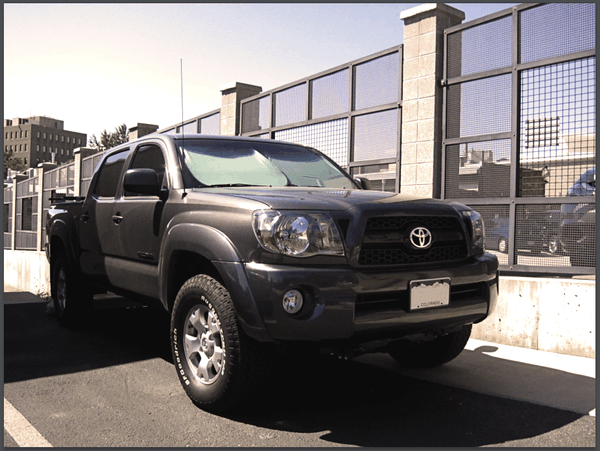 took it wheeling again, almost bone stock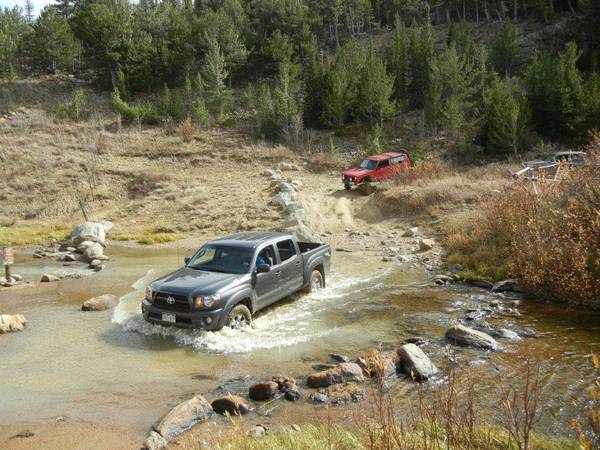 added the McMaster Carr bracket in the center console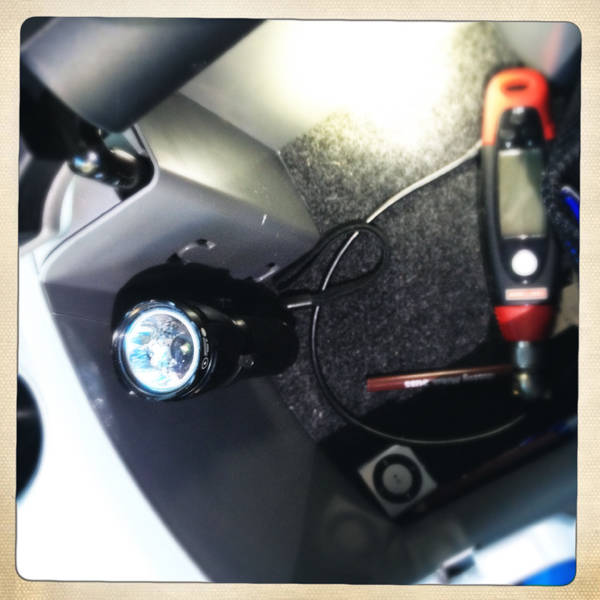 Trimmed the rear mudflaps, front ones were removed 2nd day of owning the truck
and for the lift
BEFORE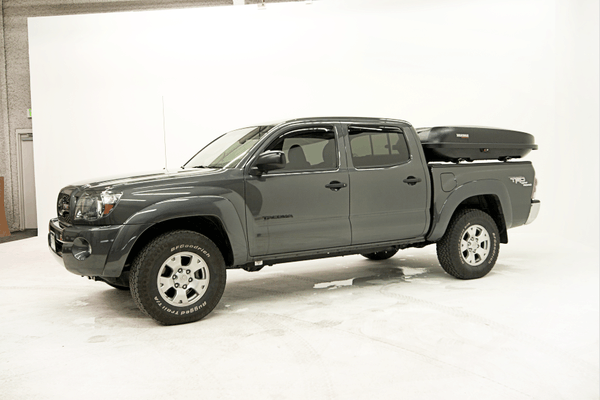 AFTER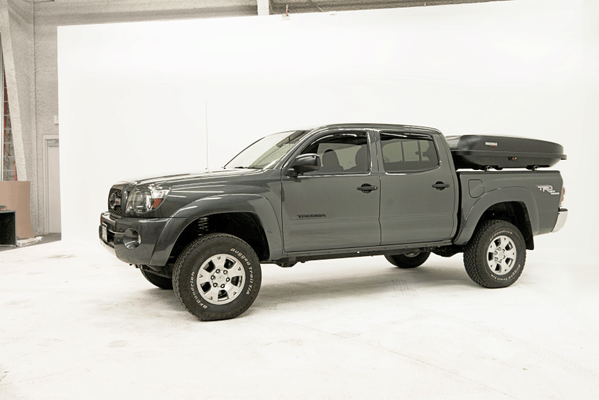 Wheels and Tires installed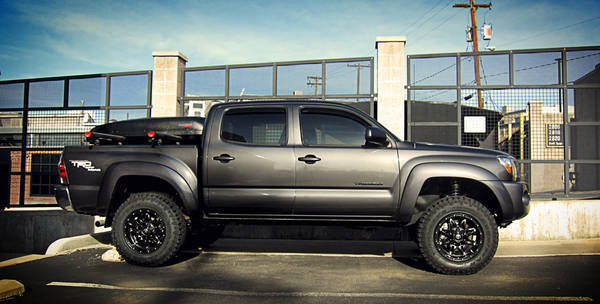 Moab for a photo shoot with Tread Lightly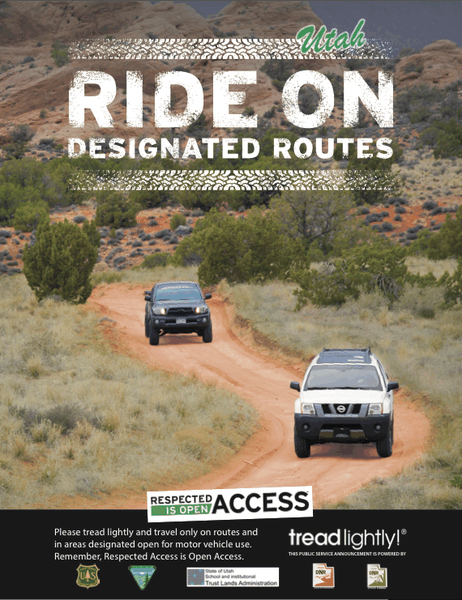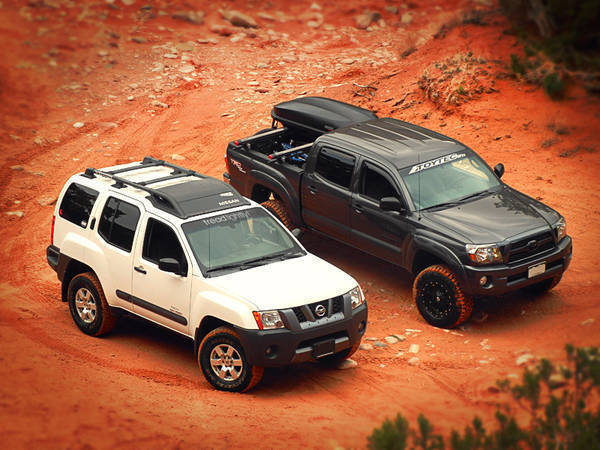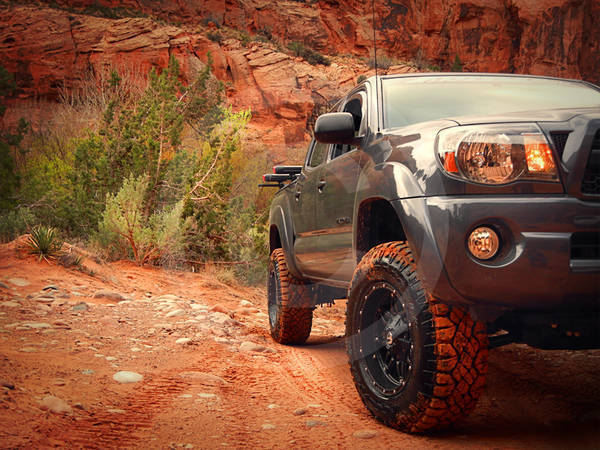 Snapped this one for Toytec which is now an ad and in the calendar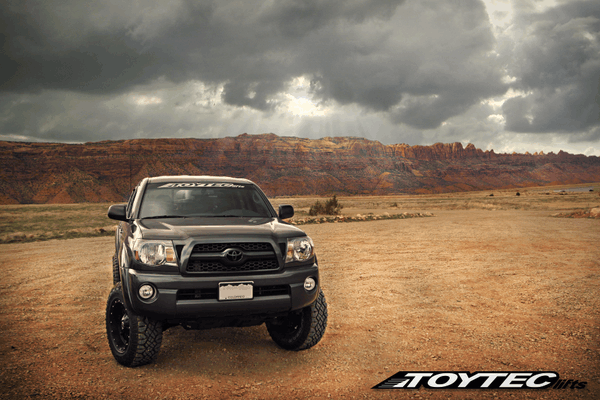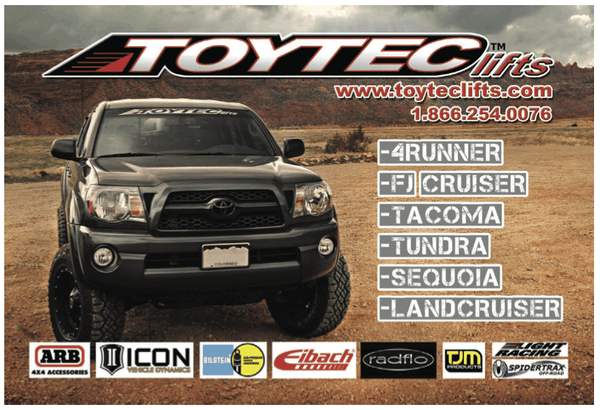 added a lockable ammo box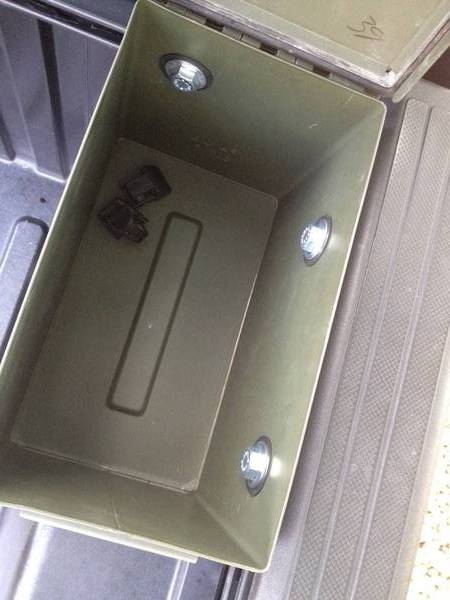 Added some QuickFists to hold a shovel in the bed as well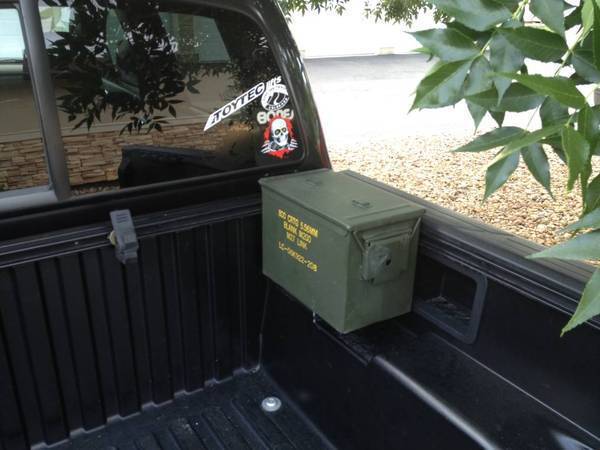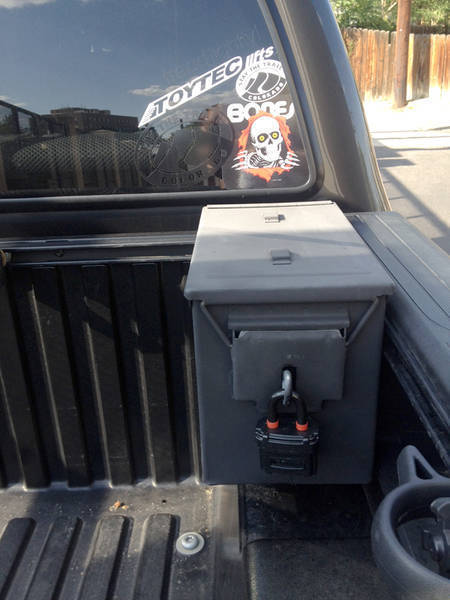 took it biking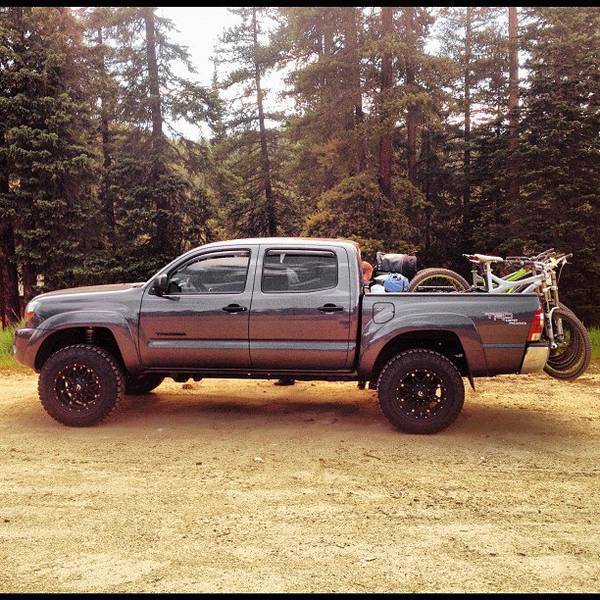 flipped up my 7 Pin, used a L bracket with holes pre drilled in them from ACE Hardware. Cost all of about .30 Cents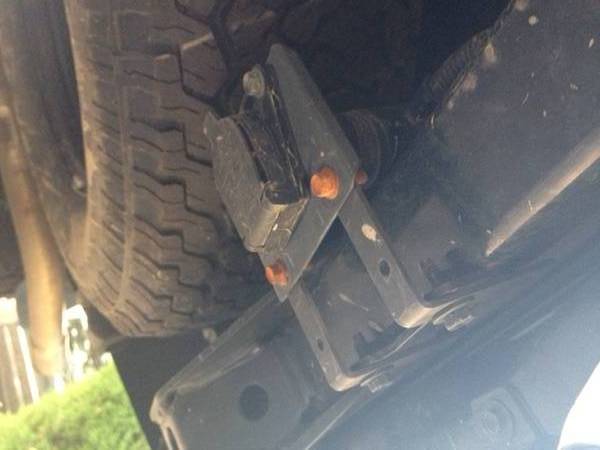 more wheeling

color matched bumper
salex glove box organizer
http://salexorganizers.com/Glove_Box_Organizer.php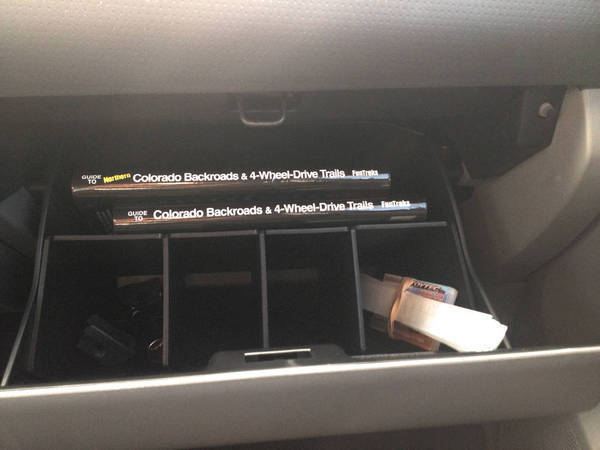 added the bestop supertop
added sliders, via Btnewman which makes amazing rock sliders out of Grand Junction CO
https://www.facebook.com/Skinkwerks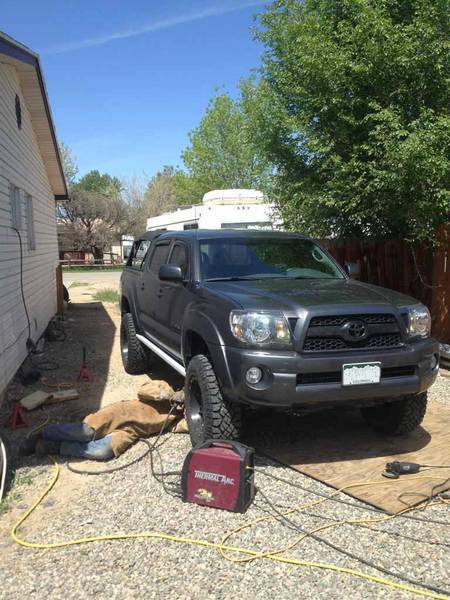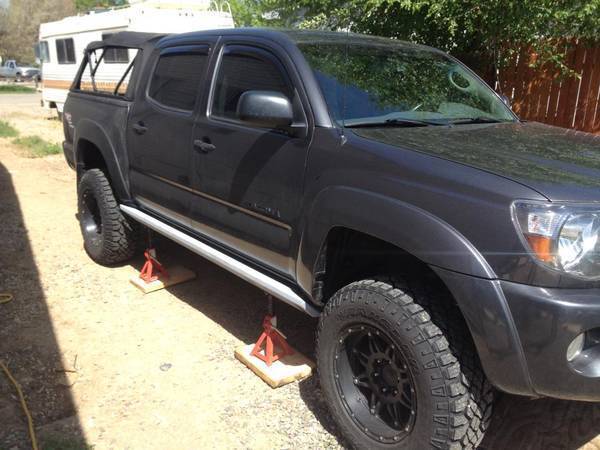 and then went wheeling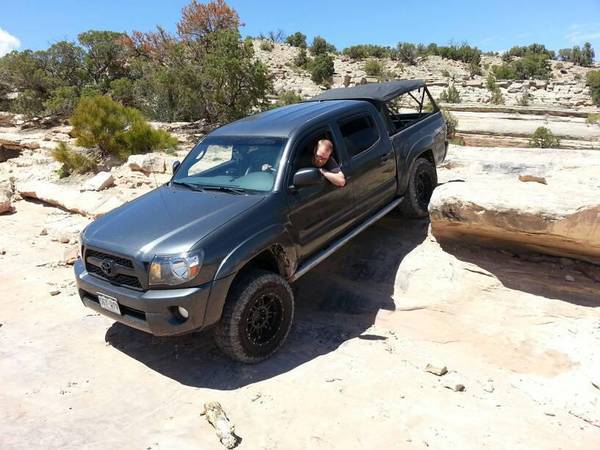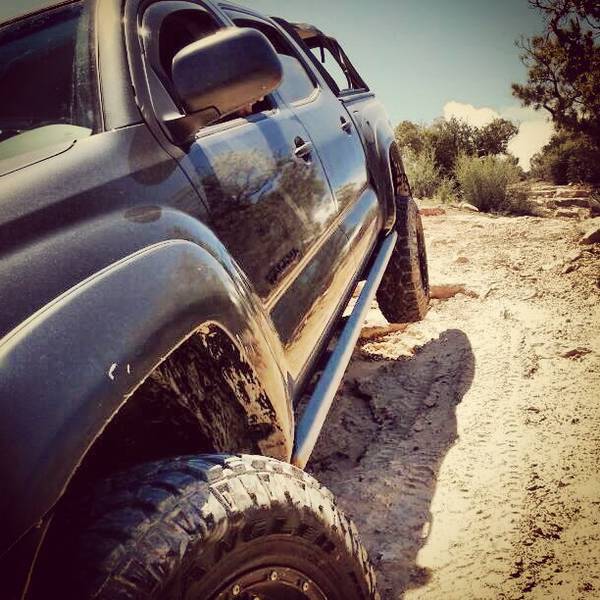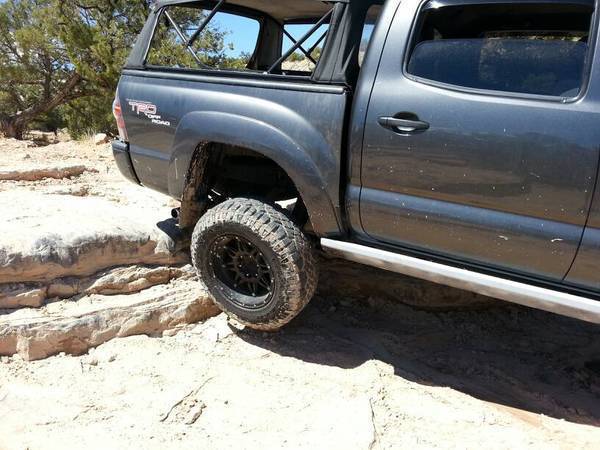 Added a AllPro Front IFS Skid, bought from another CO member!!!
Added my Skinkwerks Fabrication sticker to my sliders, fabricated here in good ol CO by a member named Btnewman
https://www.facebook.com/Skinkwerks?fref=ts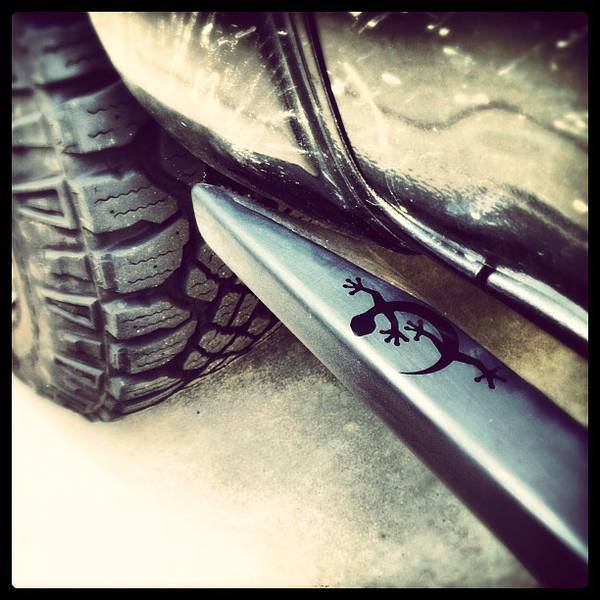 Thanks for checking out my build thread!!!!