2011 DCSB V6 TRD OffRoad with
JBL
The day I brought her home with 69 miles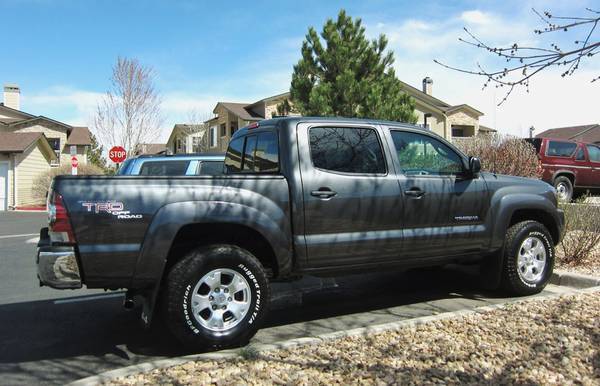 MODS:
Interior:
Weathertech
Floor Digital fit floor liners front and back, purchased through cabela's as Trail Gear 2
27% Tint up front to match factory rear windows
McMaster Carr Flashlight holder in center console and on drivers side seat
MTE MC-G33 XM 1200 lumen flashlight
Maglite D cell flashlight
Salex Glove box organizer
Home made center console organizer
UltraGauge
CB Uniden Pro520XL
Viair compressor
Procomp 30 foot recovery strap
ARB 10' tree saver
multiple shackles
Lev-O-Gage on center console (for tip over angle) and above seatbelt (for incline angles)
Hi lift 48"
Hi lift base 10x10 that fits inside 20x20 to spread the load in soft sand, dirt, snow, whatever
25 foot chain used as a come along if needed with hi lift
Wheelers off road
wrap it strap 4'

Exterior:
Color Matched front grill
Blacked out emblems
Toyota OEM Bed mat, cut from a Long bed to fit a Short Bed
Yakima FatCat 6 REMOVED
Yakima Rocket Box REMOVED
Inno RT102 C channel racks REMOVED
Thule Cross bars cut to 80 inches REMOVED
Toytec
3inch lift kit TTHA-CK
Bilstein 5100 height adjustable front shocks REMOVED SOON
Toytec/Eibach front coils
Toytec "BOSS" front shocks
ToyTec Rear AAL
Bilstein 5100 rear shocks REMOVED
Toytec BOSS rear shocks installed at roughly 42K
Toytec Diff drop kit
Fuel hostage wheels 17x9 4.5 backspacing ET: -12
Duratracs 265/70/17 REMOVED
Mastercraft MXT 295/70/17
Light Racing UCA's
rock sliders via Btnewman
Rear Mudflaps Trimmed
Front Mudflaps REMOVED
Diff Breather Mod (ran my breather into the cubby on drivers side of the bed)
Lockable Ammo Can mod REMOVED
Kobalt Tool chest
Color matched rear bumper REMOVED
Flipped up 7 pin REMOVED
Bestop Supertop
AllPro
Front IFS Skid
quickfists for shovel in bed
CB Antenna mounted on rear bumper
4' Firestick
Rear plate bumper from Sawtooth Industries, purchased via NYCO
LED license plate bolts from
Superbrightleds.com
MAL-2 in warm white bulbs
Fumoto Valve F-103N plus tubing to drain oil right into the catch pan
chopped exhaust to dump right after the rear axle
BAMF LCA Skids
Pelfreybilt
T Case Skid
DieHard Platinum Group 35 battery
Pelfreybilt gas tank skid
Pelfreybilt Hi Lift mount
Smittybilt
Xrc 9,500lb winch
U-Bolt flip kit
Toytec Extended break lines NEED TO INSTALL
along with ghetto break line spacer
Pelfreybilt Aluminum Front bumper with light bar hoop
Rigid Duallys for fogs gonna use the OEM switch
Pelfreybilt hawse fairlead
Pelfreybilt cab mount chop plates
Trasharoo black
Custom Splice 3/8x100 foot synthetic line
Factor 55 Flatlink
WANT LIST:
rear diff skid (BAMF)
Within a couple weeks of getting it, we took it to the mountains for snowboarding.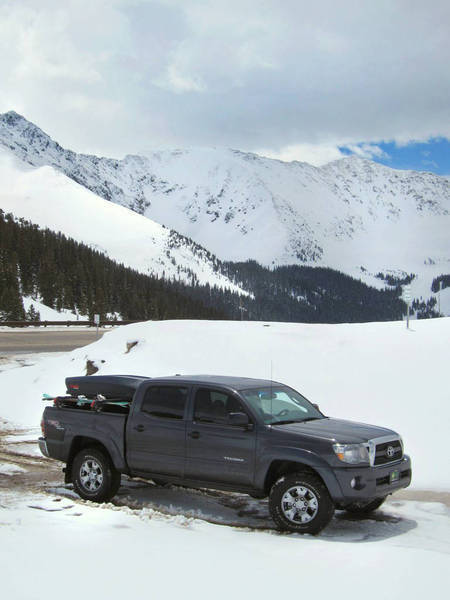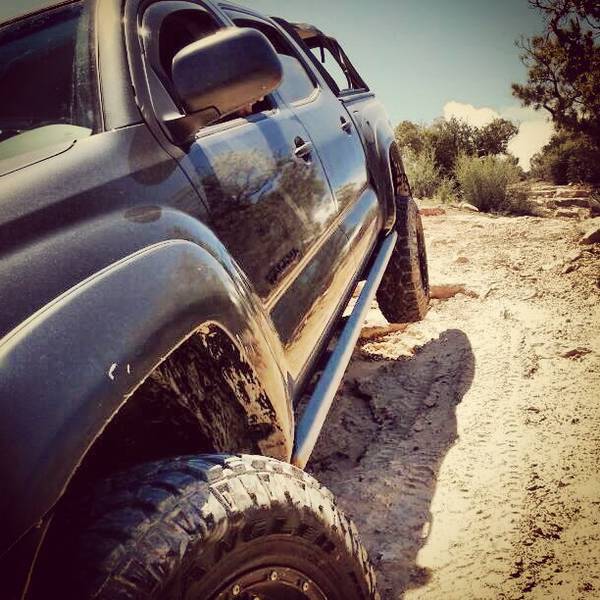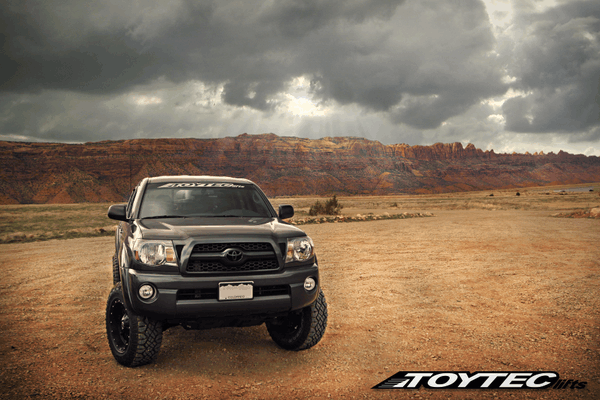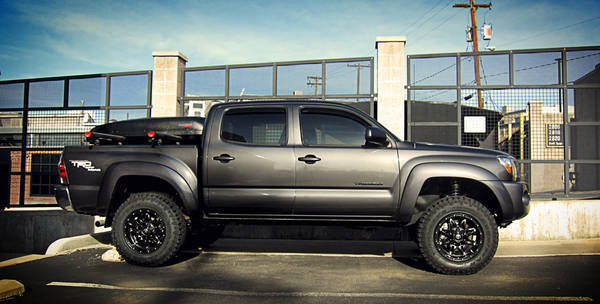 Thanks for checking out my build thread!!!!