ok heres a quick rundown of vehicles. my first truck was a 1988 s-10 with a static drop, Iroc wheels, shitty bucket seats, cracked windshield and blown ass speakers. typical hgh school kid vehicle. it had a sweet orange paint job so it looked good at 60 on the highway. i LOVED that truck.
as i grew up i went for more of a truck, or so i thought. i had an 04 TRD offroad that i flipped and totaled, an 05 TRD offroad, 09 TRD sport and i have come full circle back to a 2011 base model reg cab. and i feel more at home in my little red Taco than any other vehicle. i will probably have this truck till i die. enough bullshit heres my truck.
2011 base model
2.7L 4 banger
manual trans
wheels:
Nissan 350Z 17" alloy wheels
tires:
front Goodyear Eagle GT 225/50/ZR17
rear Goodyear Eagle GT 235/50/ZR17
mods:
suspension front:
1.75" SS coils
1" spindle spacers
XR bilsteins
(waiting for possibly some drop spindles if anyone ever starts making em)
rear:
prerunner leafs
2inch BEEFED blocks and hardware
XR bilsteins
(maybe a notch someday if i go lower)
others:
BHLM
Prerunner chrome rear bumper
debadged
tinted 5% back 25% sides
tinted tail lights
Flowmaster Super 40 dumped before the axle
bucket seat and center console swap
scoop hood
paint match eyelids from (thank you TacomaMan)
coming soon:
still shopping for stereo equip (suggestions are much appreciated)
short throw shifter
color match front bumper, stock grille and hood
GrilleCraft black mesh grille
my 04 that ate sh!t at 45 mph, put it in first and drove it 20 minutes home. good job little buddy. RIP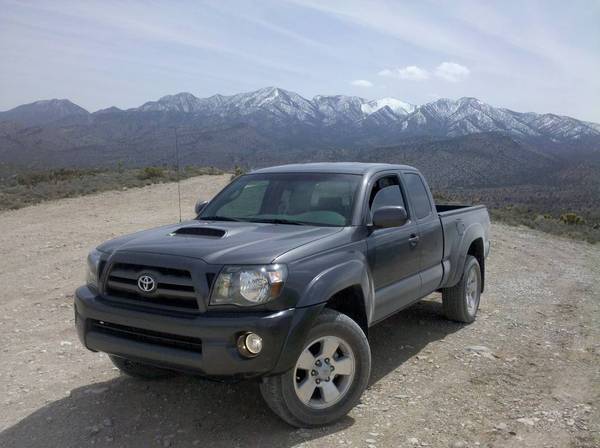 my 09 TRD sport, great truck just never used it for its intended purpose.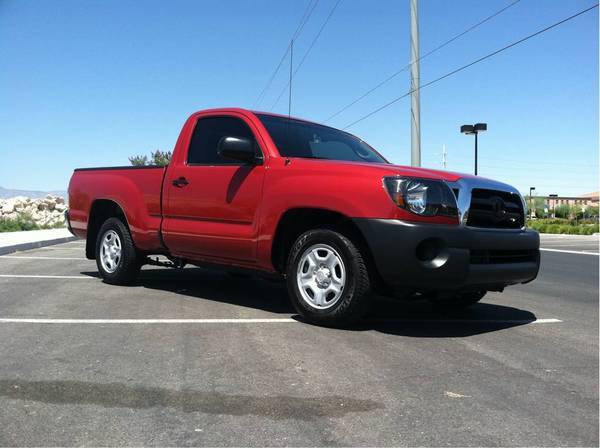 and my new Little Red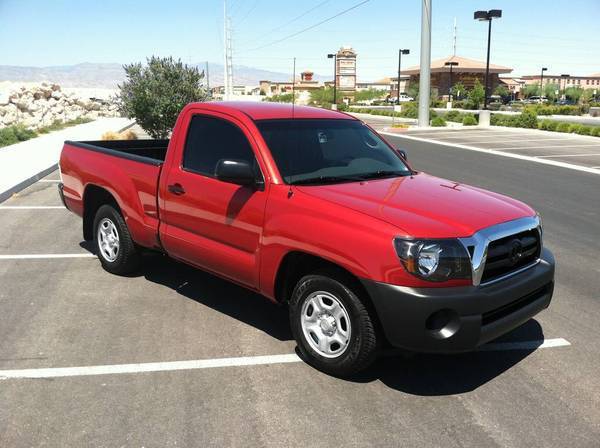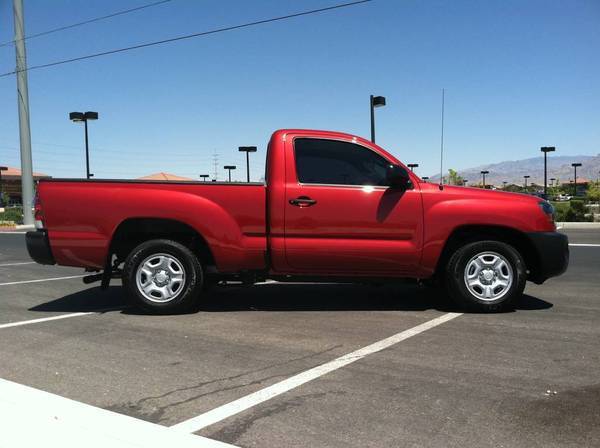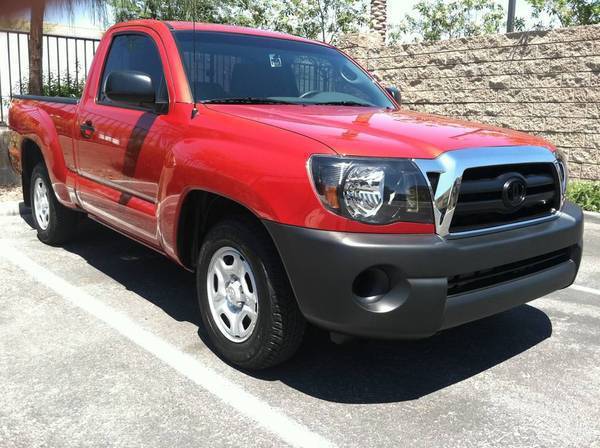 let me know what you guys think!! im open to suggestions i have a basic idea of how i want her to look but i am open to other possibilities.
thanks all!!