So my wife picked up my Regular cab Tacoma from the dealer this morning, and by this evening already had it lifted!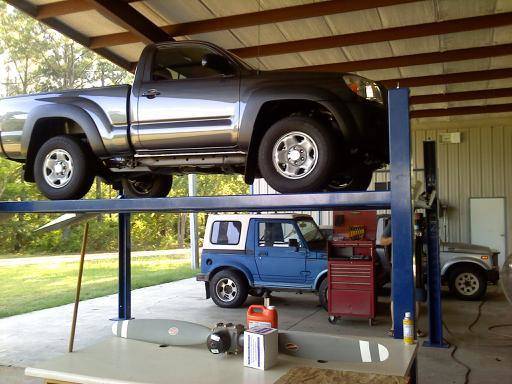 Ok, well, My dad also got a four post lift yesterday.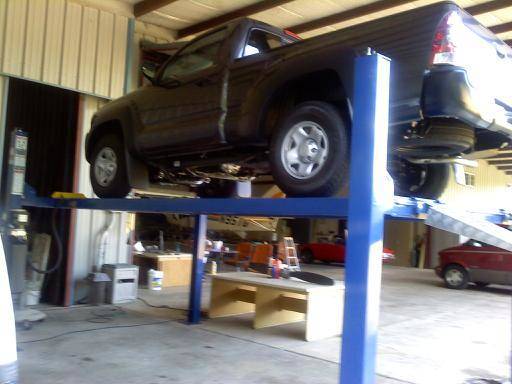 I'm Deployed to Afghanistan and won't be home until september, but I've got lots of plans for this truck for the next few years. Nothing drastic, but we'll see what I can afford.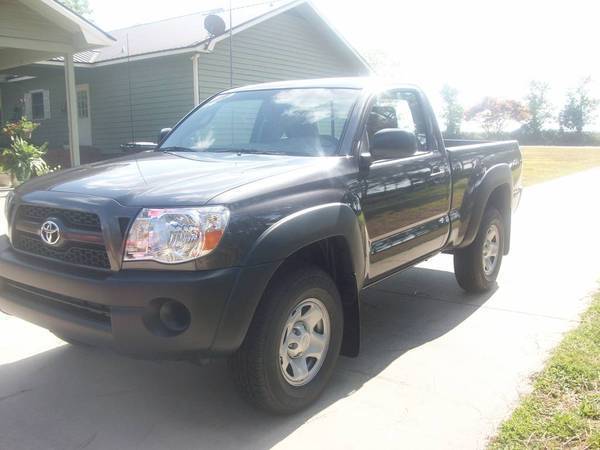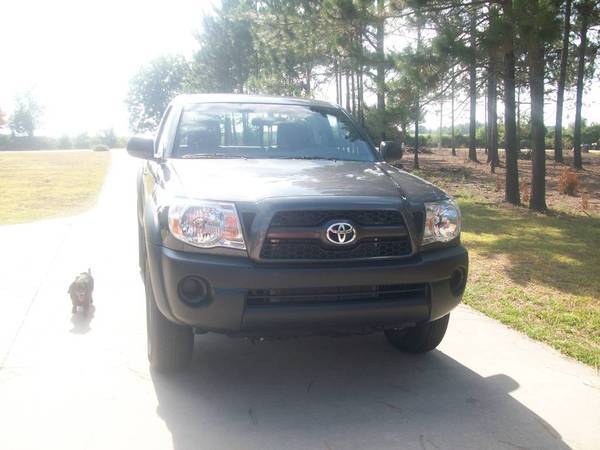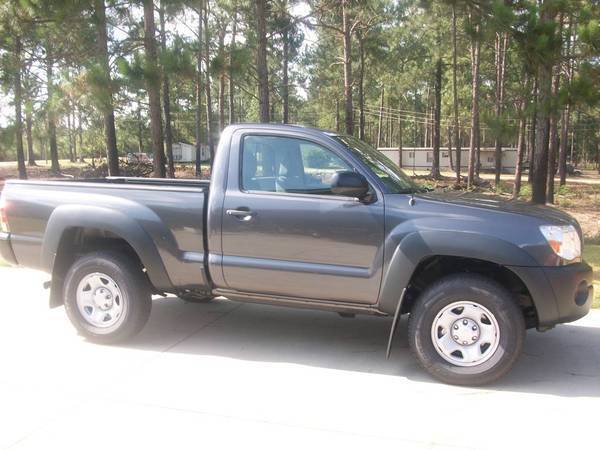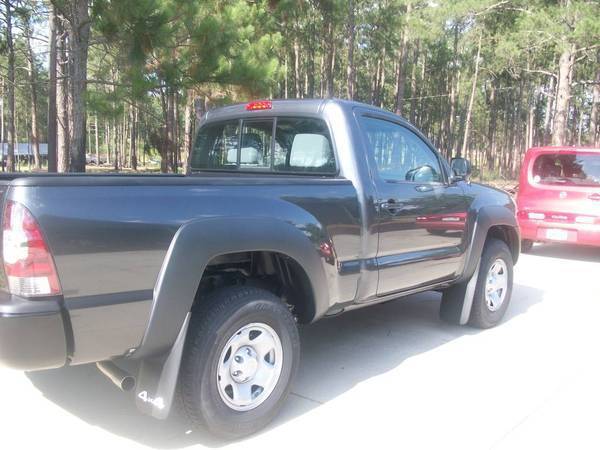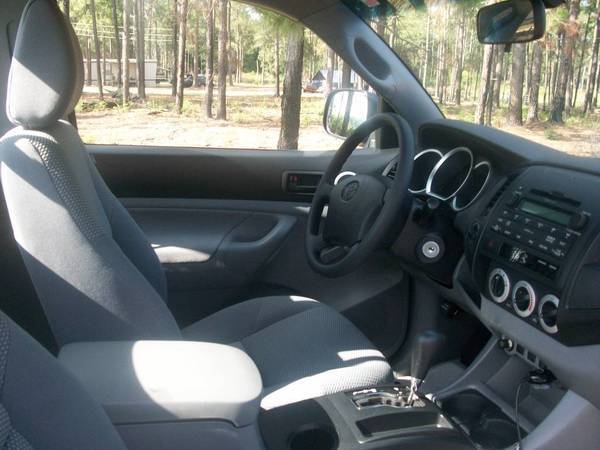 Coming soon!
I'm going to update with a list of mods that I want to do when I get back to the states!
First on the list will be the
Weathertech
digitals...
When I get back home I'll install
OEM cruise control
from the toyotanation board.
I'll also be installing the factory tow kit and wire harness unless anyone has advice on a better tow hitch.
First on the dream list (things I want but would be last items to get)
LCE exhaust header
I like the looks of this better than the DTLT set up.