http://www.youtube.com/watch?feature...&v=3bKqkPbq8MM
http://www.youtube.com/watch?feature...&v=4TEby2Pvpz0
Suspension
Front:
Camburg LT kit; heim joint UCA's.
Icon
2.5 x 8 Coilovers and Icon Omega Series 2.5 x 8 dual bypass shocks. Trail Gear 6-ply Limit straps. Gussets galore.
Rear:
WFW bed cage, 32 gallon jaz fuel cell, 2.5 x 16 king shocks, 4.88 gears, detroit locker
Bumpers
Front:
Custom
SDHQ
bumper
Rear:
Willis fab worx bumper
Fiberglass
Glassworks 4 inch fenders and 4.5 inch bedsides, Line-x on top of the bedsides
Lighting
Baja designs 3 Light bar w/ Soltek HID's; mounted on front bumper
Vision X Solstice dust lights; mounted on bedcage
Wheels and Tires

Method Race Wheels Standards; 17 x 8.5
Goodyear MT/R Kevlar; 35 / 12.50 / 17
Ballistic Fab 1.25" wheel spacers on rear.
Engine

K&n 77 series CAI, for teh brapz
Misc

URD
short throw shifter
HomerTaco Satoshi grille
Mounted
Harbor Freight
floor jack 1.5 ton
tacosunday LED Gauges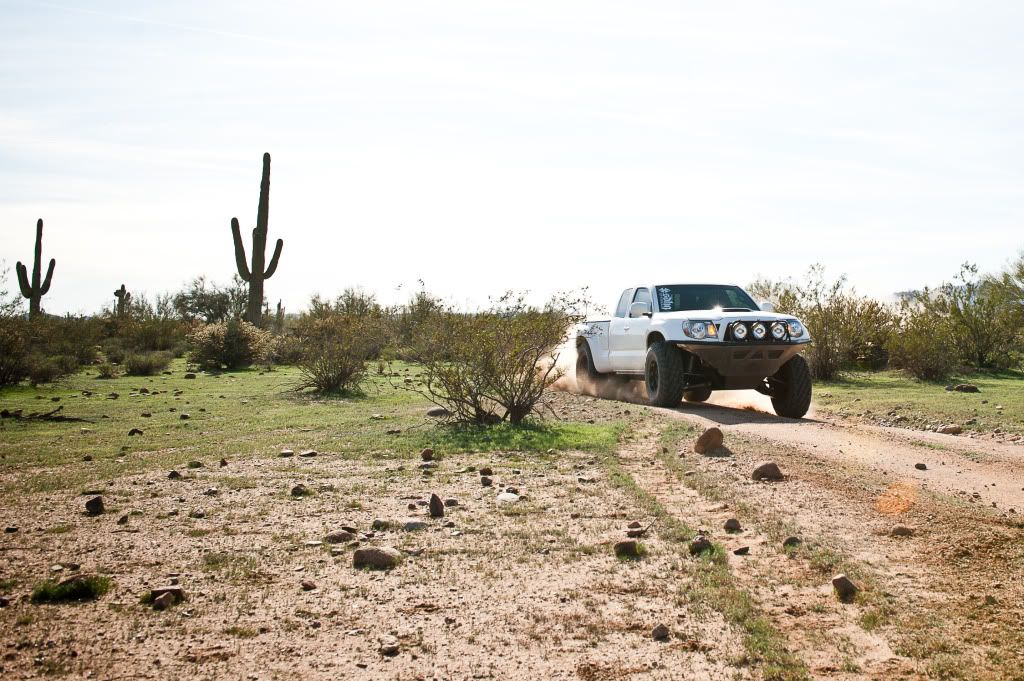 2011 Taco Progression
My taco the night I bought it Dec 17, 2010; already removed mudflaps and debadged!
It's a 2011 4x4 TRD Sport 6speed
My first mod after debadging and mudflap removal came a couple weeks later, k&n 77 series CAI.
After a couple of discouraging moments in the dez with my buddies, I decided it was time to lift the bitch.
so me and a buddy installed the ultimate lift kit by
toytec
with my truck sitting at about 1500 miles. With no new tires/wheels or UCA's here's the product of our handy work.
ride was stiffer, but i liked the adjustability of the coilovers. was a good lift while i had it
Got new wheels and tires, 285/70/17 bfg at wrapped around MB72 wheels
Plasti derped MB 72's
Lost a fucking wheel on the freeway going 70mph.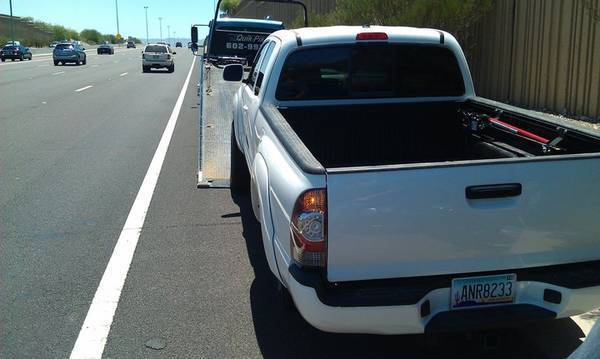 found some treasure and figure i'd blow most of it on my truck, took it down to SDHQ for a rebuild
Broke a headlight tab and smashed up my core support on a sick gnar jump
. I realigned them the best I could but the core support is bent to shit. oh well, lol.
Bought some more shocks since 4 wasnt enough, i added two more.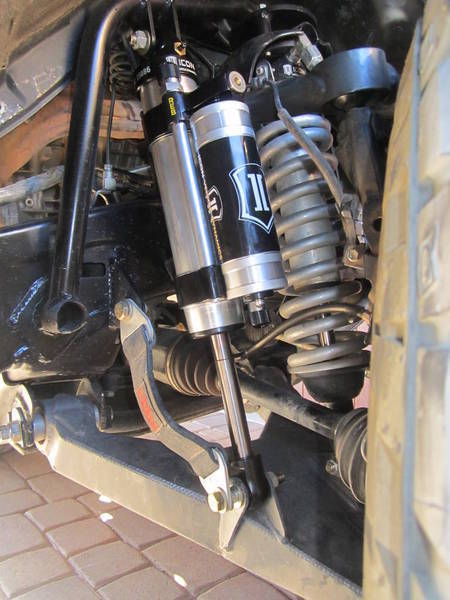 revalved the coilovers and bypasses, helped a ton.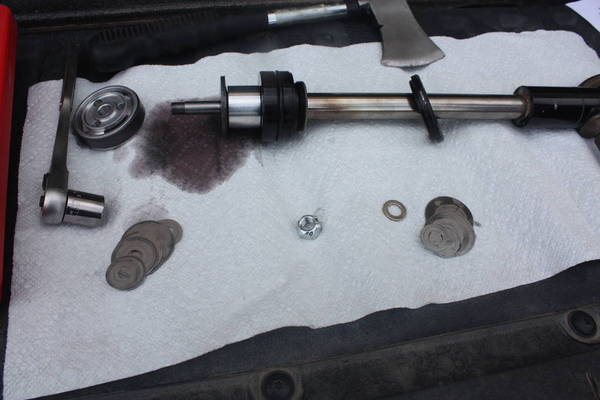 after about a year on the deavers (F67) they sagged out and I lost a lot of rear up travel.
I took the truck to dunbar spring in downtown phoenix and they threw a leaf in and only took a couple hours.
Dead fucking level.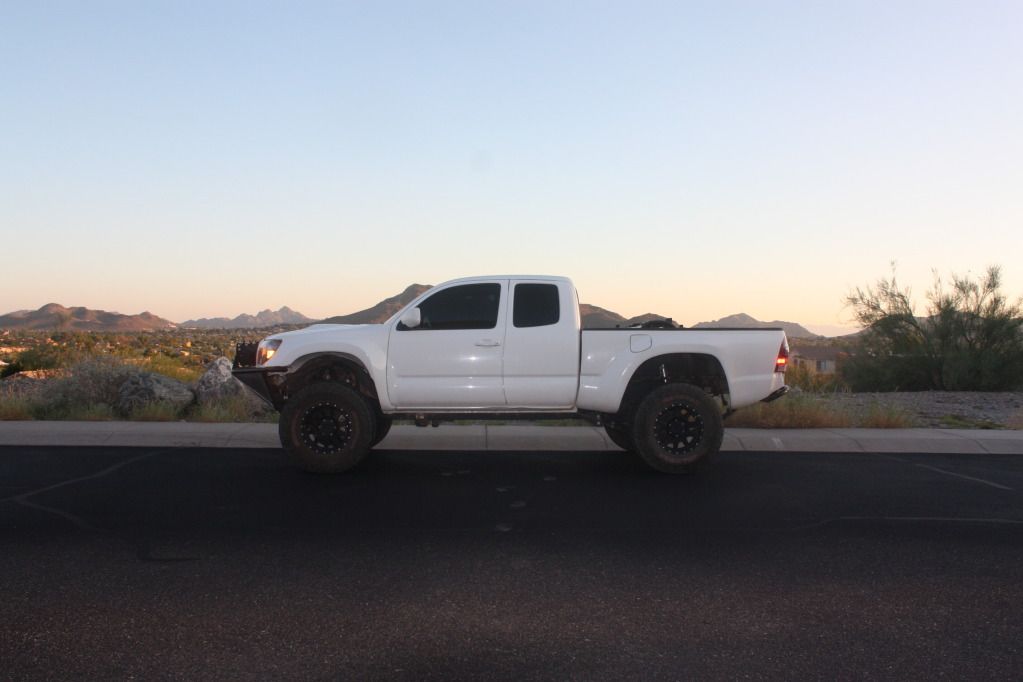 Broke a limit strap..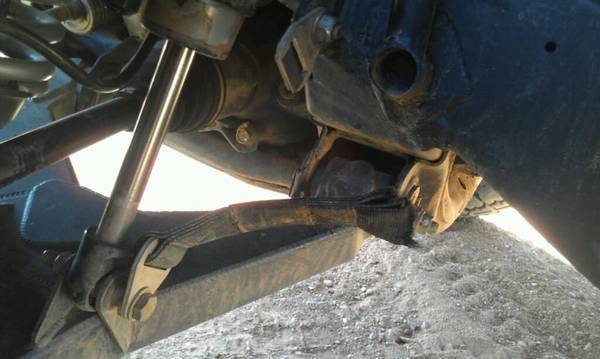 .. new limit strap from trail gear(6 ply) cracked the tab this time. LOL
September 12, 2013; truck currently in the shop.
January 8, 2014; new bedcage