I finally got around to making this
The bad news is I don't have a picture of day 1 when I got the truck. I didn't have a camera for the year I owned it...
2005 Tacoma V6 off-road
I started off putting on a throttle body spacer, true cold air intake, cat back exhaust, and short throw shift.
Next moved to building bumpers with some 3/16'' steel.
I put a CB radio in the center console
With an external speaker
A pic from the last meet
And just re-painted my grill and emblem. I used spray on bed liner. In a couple days I am painting the bumpers with bed liner and building a brush guard on the front bumper with two more lights. Pics will follow...
UPDATE:
Just finished making a Flatbed, mounted an oogah horn off of a 1968 CJ5 on a pull chain on the ceiling, 34" light bar on the bumper, two light bars in the rear.... more to come got a 49" bar for the roof coming...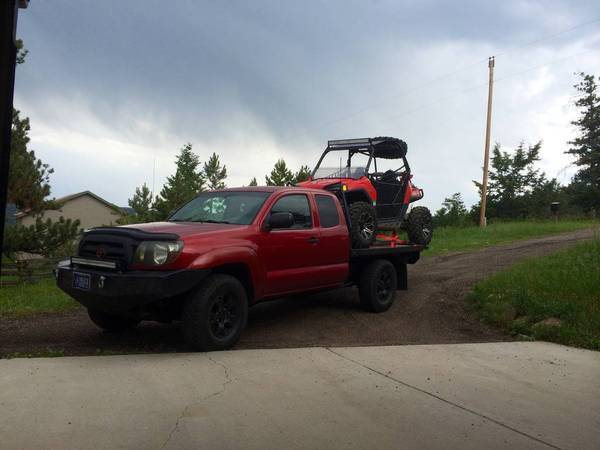 __________________