A couple of guys have asked me why Black Blade. It comes from the screen name I use here and in online gaming(yes, I am a geek). Sgian Dubh is a Gaelic word for a Scottish dagger. The name means black (or hidden) knife, so Black Blade build.
Currently: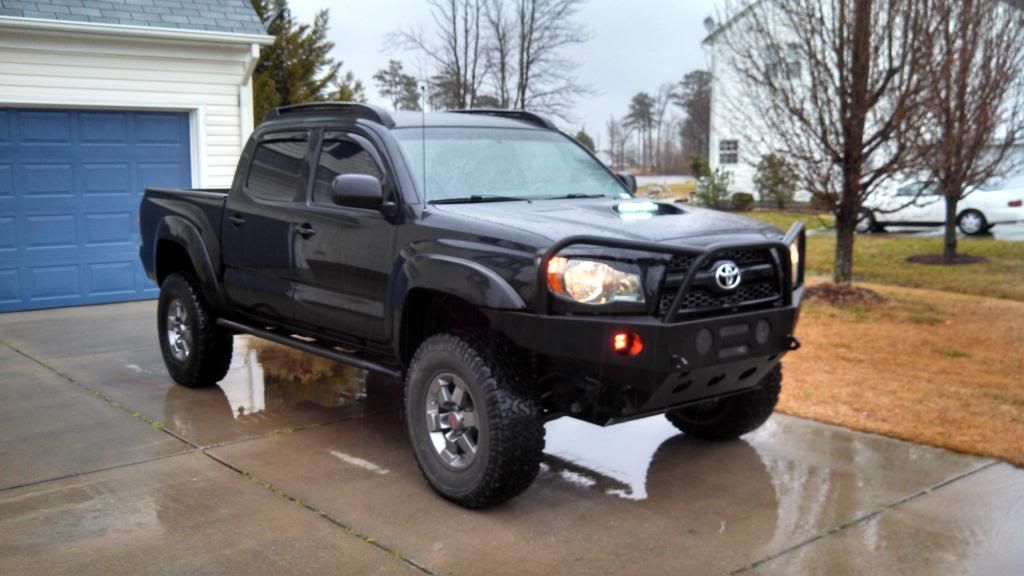 Originally: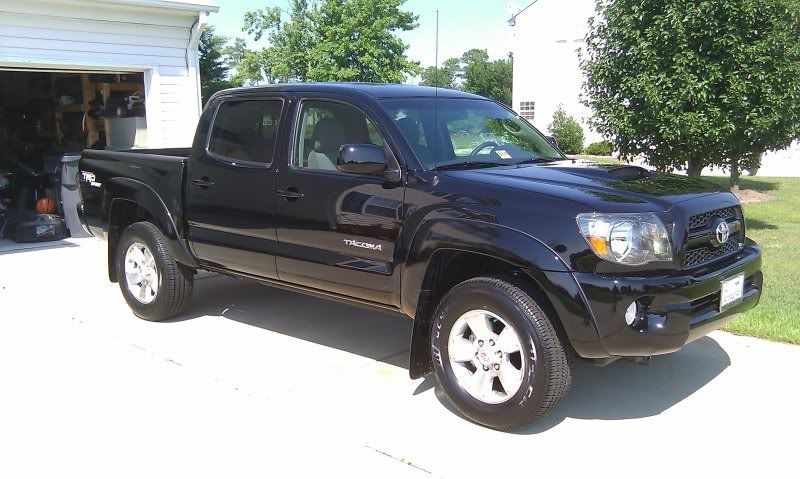 Just picked this up today, 2011 TRD Sport V-6 Manual transmission. Just got done de-badging, tomorrow she has an appointment with a supercharger.
04JUL11 SC installed,
URD
exhaust and quick shifter, AFE CAI, Ventshades
17JUL11 Tinted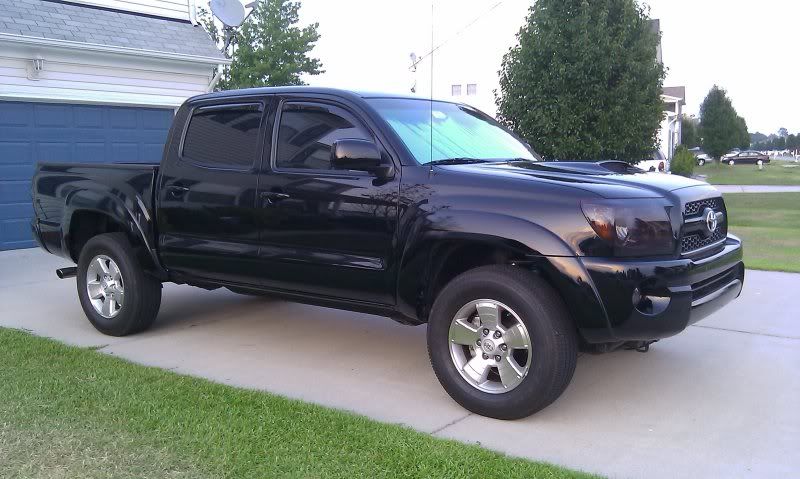 30JUL11 Lamin-X,
WeatherTech
mats
03AUG11 Idiot trucker rear-end mod (really don't reccommend this one)
19AUG11 Safely back at home from the shop, freindly police officer reccommended that I remove all Lamin-X
10SEP11 OME 886, Dakar Leaf pack and Desert Products UCAs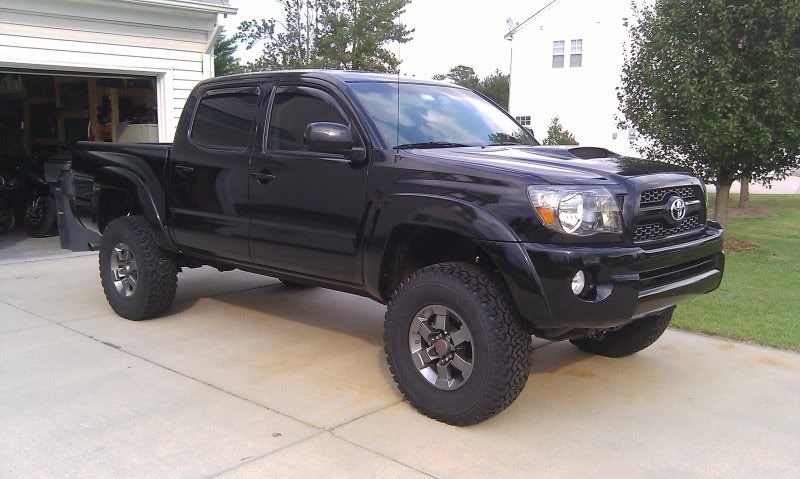 12SEP11 FJ TRD rims with BFG 285s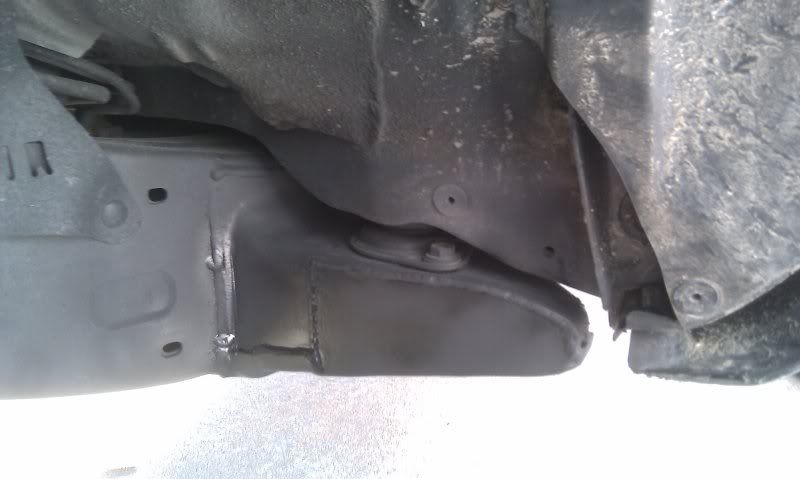 26NOV11 Frame Chop done, lotsa parts awaiting install.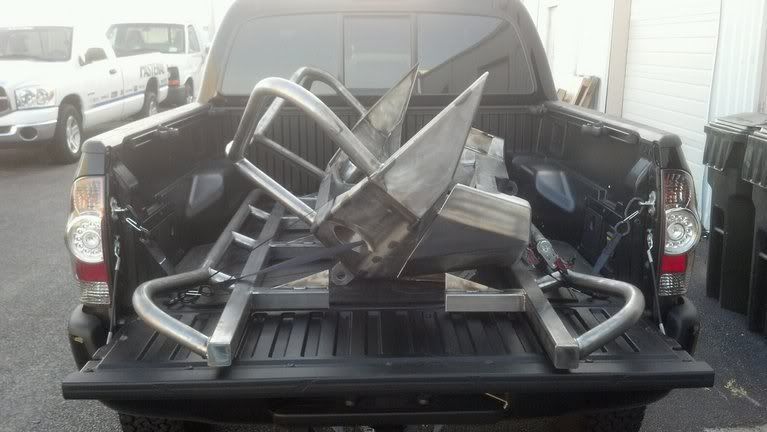 07MAR12 Relentless Armor arrives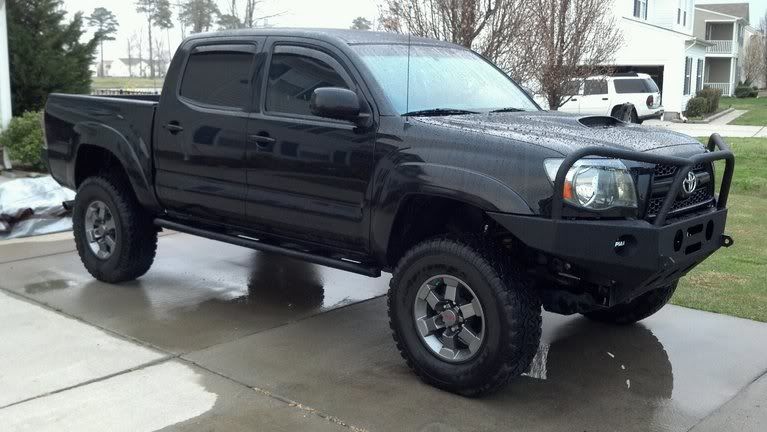 17MAR12 Relentless Armor on
15APR12 Center console organized Eyelids installed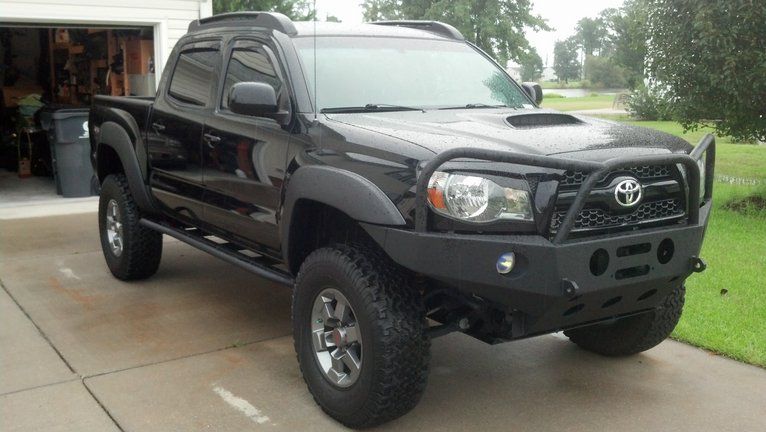 11AUG12 Roof Rack and Jungle Flares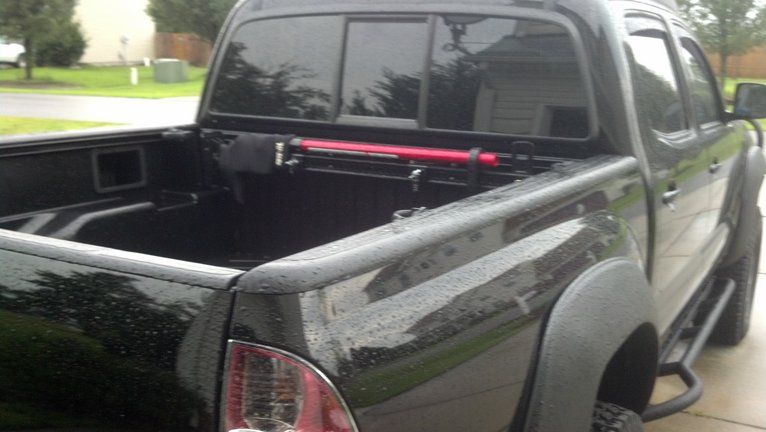 11AUG12 High Lift mounted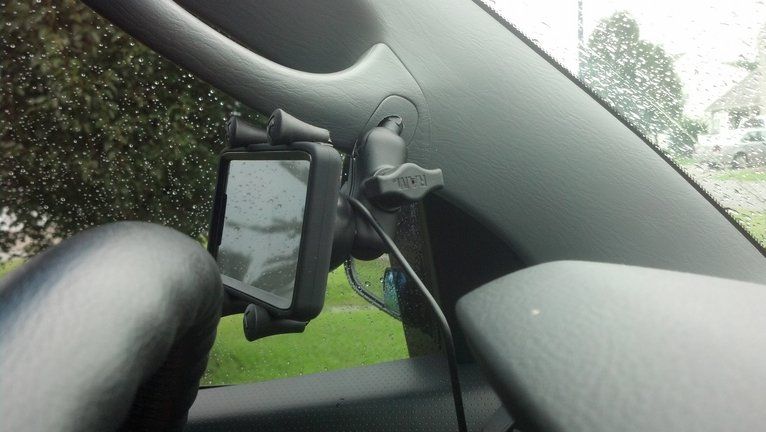 19AUG12 Ram Mount Cell Holder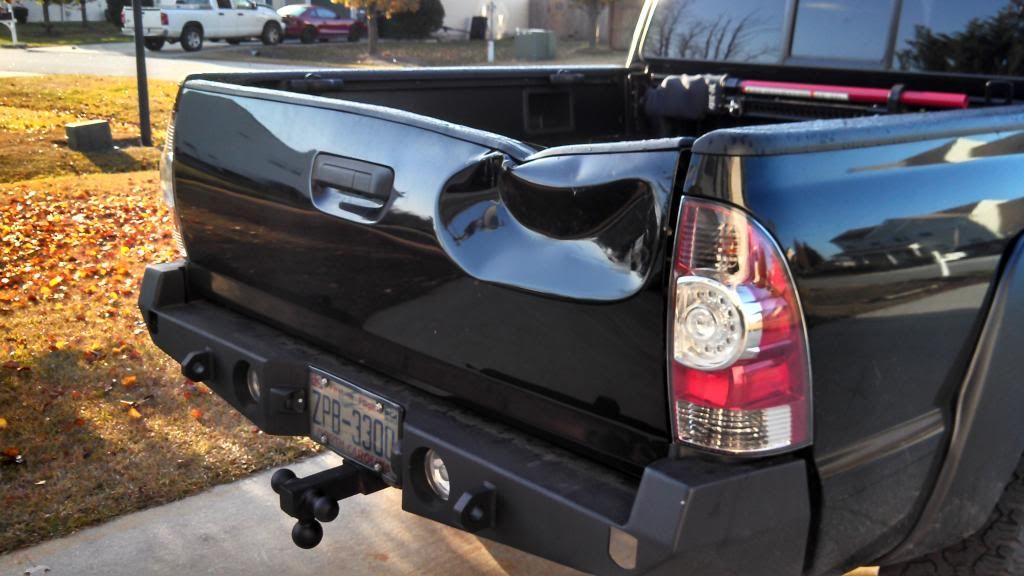 22NOV12 Rear ended again, I hate stupid people. Had been stopped at a light for over a minute, dumb bitch plows me from behind. Four adults in the car, no one thinks to say "OMG STOP!" When the 300lbs woman is asked by the police officer "Why did you hit him?". Her response is "I just dropped something and was looking for it when, smash". I would attest that it would have been impossible for her to find anything in her truck without removing her puddled ass from the vehicle...
31DEC12 Rigid installed in the scoop.
February 2013 Blue Sea fuse box.
Always on USB charger
Wired in Rigid lightbar to FJ switch, replaced PIAA fogs with D2s.