My most recent picture: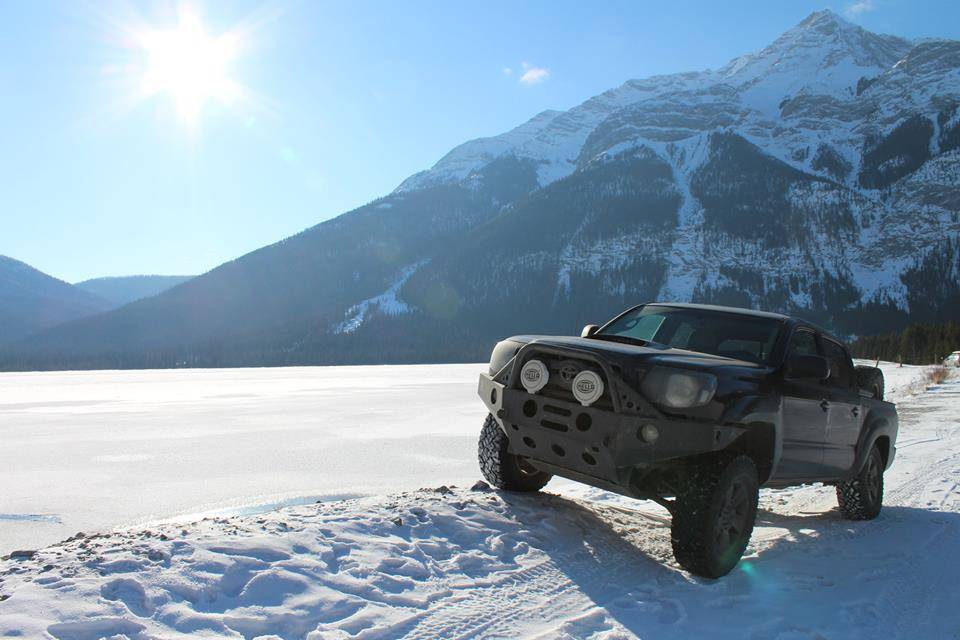 And one of my faves:
Upgrades:
- OME Lift:
+ 886 Coils in the front
+ Rear Drakars
- 265/70R17 Goodyear Wrangler Duratracs
- Relentless Fab. front bumper
- Bud Built skids (5 piece)
-
Magnaflow
Cat-Back Exhaust
- K&N Cold Air Intake
-
URD
Short Throw kit
- Viair On-Board Air system
- 10" L.E.D. Bar inside the useless scoop (hey, it does something now!)
- Wet Okole seat covers
-
Weathertech
Floor mats (Front only)
Coming soon:
- Relentless Fab. Sliders (waiting for welding!)
Other smaller items:
- Relocated the rear diff breather up into the left bed pocket.
- UWS toolbox (considering removal for a bed cage and RTT, but I will probably wait till she's paid off.)
- Repainted the rims, Copper
- Painted Toyota emblem to match rims
- E-bay special headlights (thinking of just going back to BHLM'd stocks. These damn
ebay
lights won't hold a seal for the life of them. Garbage!! Don't buy cheap!)
- Painted Grille flat black
Wishlist:
- Retro HID's
This was the first week;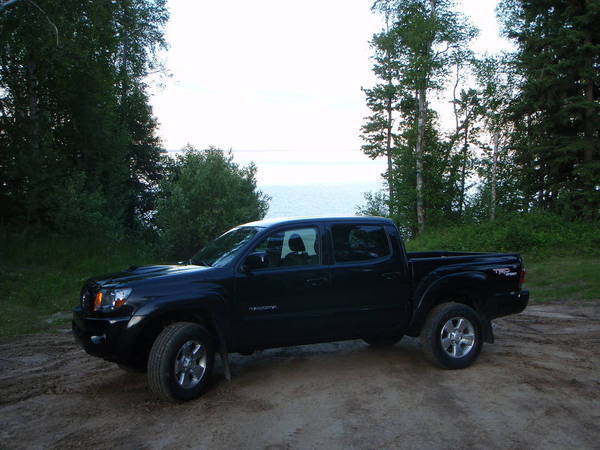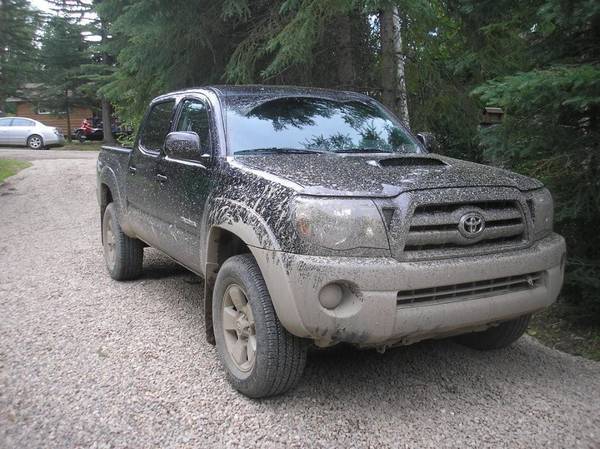 Had to give her a test run haha.