Now that i have your attention with the lovely Cyndee May,
Look at meh Build!
Project Zoe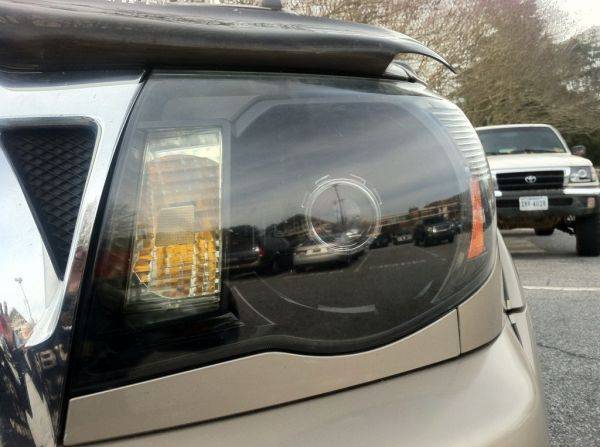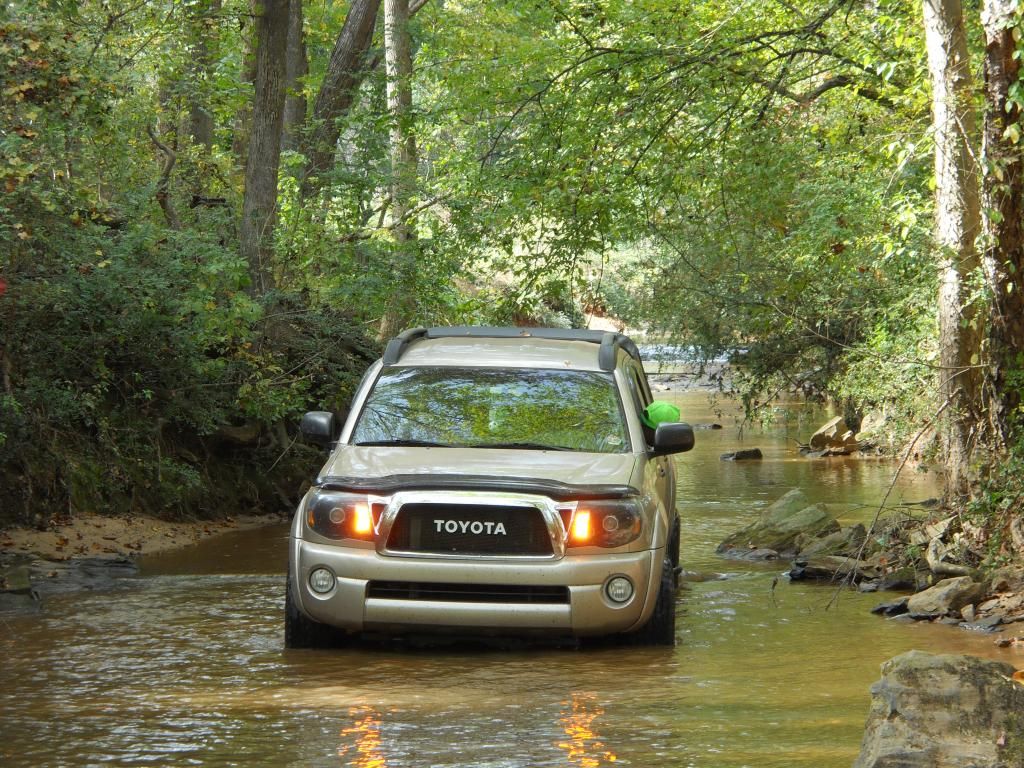 The Cam man himself
Most Current Pics: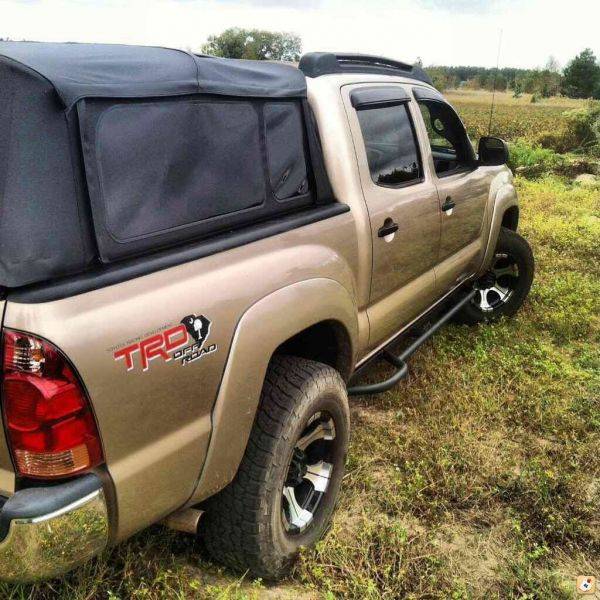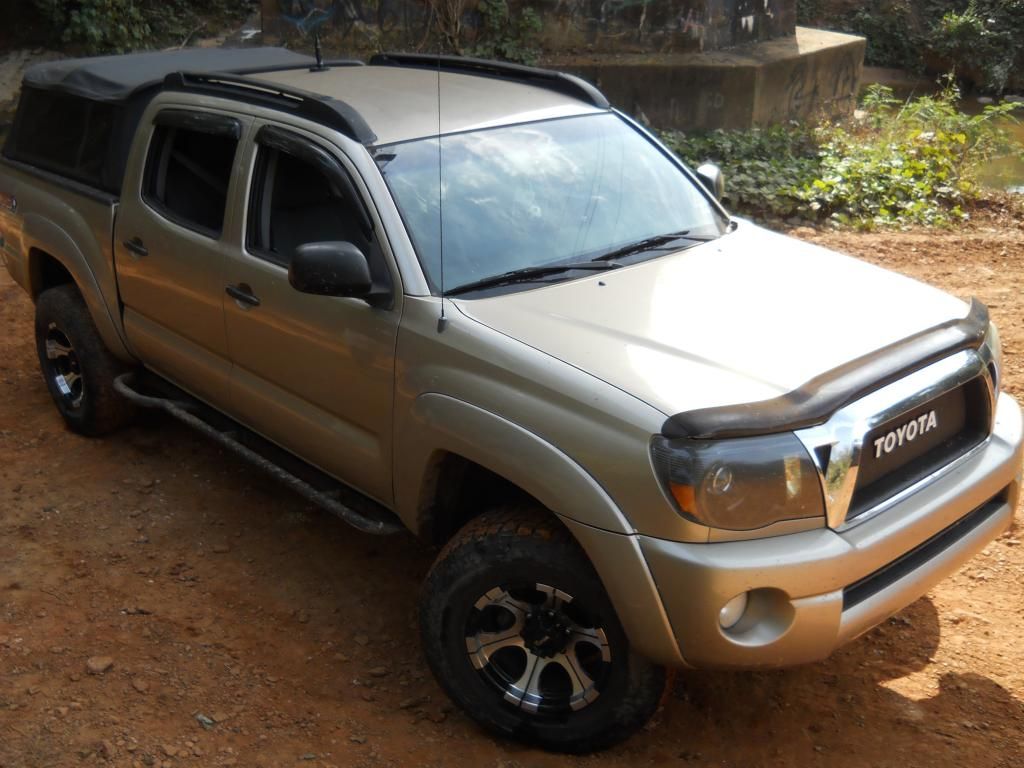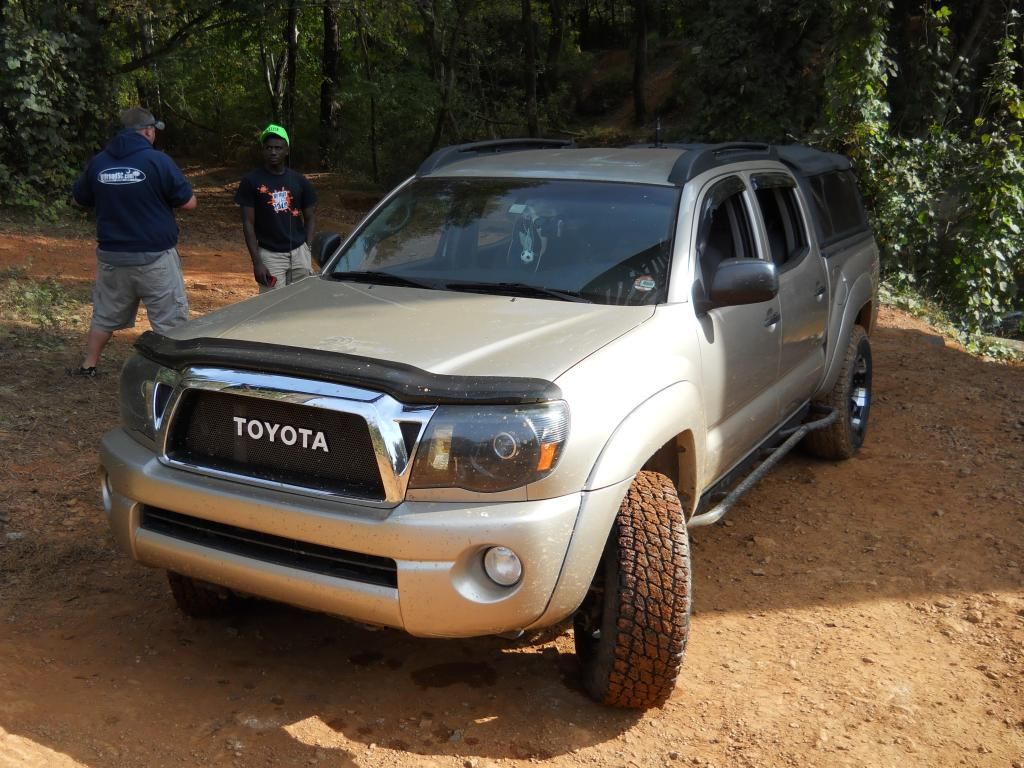 [img][/img]
Specs
-2005 Desert Sand Mica Prerunnner
-4.0L
-TRD Offroad Package.
Current Mods
Exterior
-H1 Morimoto projector Retrofit w/ XB35 4300K bulbs, Gatling shrouds, BHLM(2/20/12)
-SockMonkey'd Beside Decals (2011)
-Aeris Bull Bar (2011) Removed
-20% Window Tint Front (2011)
-Installed OEM Daytime Running Lights(07/2011)
-UWS Low Profile Toolbox (2011)Removed
-Satoshi
(COMPLETE 10/22/11)
-(2) Hella 500ff's (1/28/12)Removed
-OEM Roof Rack (12/7/12)
-Debadged(12/7/12)
-Bestop Supertopper(9/23/13)
-Mounted Shovel on quick-fists(10/3/13)
-Mounted Axe on quick-fists(10/3/13)
-Bash Fabrication Custom Sliders w/Kickout (10/15/13)
-RTT (11/10/13)
Interior
-Weathertechs
-US-PA15 TOY/LEX Ipod adapter
-Scanguage II
-160 GB Ipod Classic(My music whore
)
-Mounted fire extinguisher(10/3/13)
Tires/Wheels
-Dick Cepek DC-II's 16x8(12/27/12)
-265/70/16 Nitto Terra Grapplers A/T(12/27/12)
Recovery
-Hi-lift(9/14/13)
Communications
-Cobra 19 ultra iii(9/14/13)
-Midland 21-406 external speakers(9/14/13)
-Cobra 3' magnet mount antenna(9/14/13)
Suspension
-Fox 2.0 IFP Front coilovers(11/27/13)
-Fox 2.0 Rear shocks(To be installed)
-OMD rebuilt leaf packs(to be installed)
Future Mods:
My plans:
Stage I Complete
-Cobra 18 ultra iii(Done)
-Cobra 3' Magnet mount antenna(Done)
-Sliders(done)
-Bestop Supertopper(done)
-First-Aid Kit(done)
-Recovery Bag(meh)
Stage II
-Fox IFP 2.0 Coilovers and IFP Rear shocks(done)
-Extended brake lines
-(5)285/75/16(KM2) or (5)255/85/16 (BFG AT KO)
-ARB deluxe bull bar
-HC rear bumper w/tire carrier/with gas/water cans.(ATO or Pelfreybilt)
Stage III
-ARB compressor
-Winch
-Safari Snorkel
-CVT/Tepui/ARB ect. RTT(DONE)
-Katskinz(fawn) Seat covers(done)
Stage IV
-Prerunner to 4x4 Conversion(Long term mod)
This is obviously a long term mod list but this is what i think i'll be most satisfied with. With some managing of my money and when i get my proprieties lined up properly
So, If anyone has any of this laying around they want to sell to me, i'll be more than welcome to shoot ya an offer back.
Been working since 16 so some of the money i make may as well go back into my Taco!
Wheeling pics
Carver Mills RD