BUILD
mods to date.
Suspension:
Toytec
ultimate lift with Dakar Leaf packs
Light racing upper UCA's
sway bar removed
exterior:
Deezee truck box
Vht nightshades (lightly smoked) stock tails and 3rd brake light
Grillecraft front grille
20% tint
Plastic dipped badges (red)
lighting:
"MUYGRANDE" retrofitted Mormitos (murdered)
Kragen 7" HID driving lights
Hella micro Fogs
Armor:
CBI equipped
weld on sliders with kickout (step on added) < removable
Moab front plate bumper with warn M8000 winch and synthetic winch line and Hawse fairlead
Wheels/tires:
Procomp 7089 17x9
BFG KM2 M/T T/A's 285 70 17
interior:
weathertechs
digital floor mats
Neoprene seat covers
8 ball shifter
drivetrain:
URD
shortshifter
Miscelleneous:
pinch weld mod
cab mount chop
rear diff breather mod
removed mud flaps
1ST PIC IS THE DAY I TOOK HER HOME MARCH 28TH 2010 FROM KENDALL TOYOTA ANCHORAGE, AK
the next day i had the dealership put a revtek 3" spacer lift and i went and bought some nokian MT 265 75 on stockers....i belonged to other truck forums so i search for toyota forums and found this site> Needless to say my build took on a life of its own after that. (as money allowed anyways
) I replaced spacer lift with the toytec's ultimate lift with Dakar Leaf pack, LR uca's and so forth.
this pic is after the dealer installed my revtec lift and i put some nokian MT's on the stockers, i also got the dee zee box
this pic is the shipment i got from CBI, what great day that was......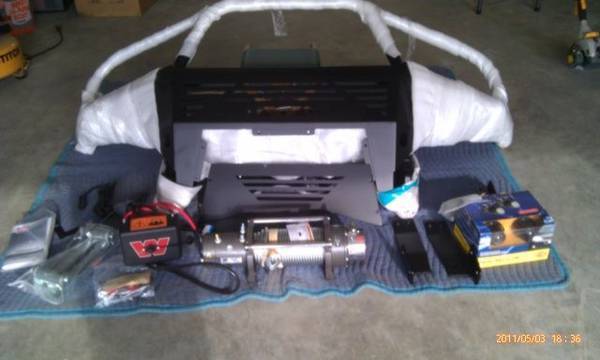 thread to my bumper/winch/light install:
http://www.tacomaworld.com/forum/gar...my-bumper.html
caliper paint day....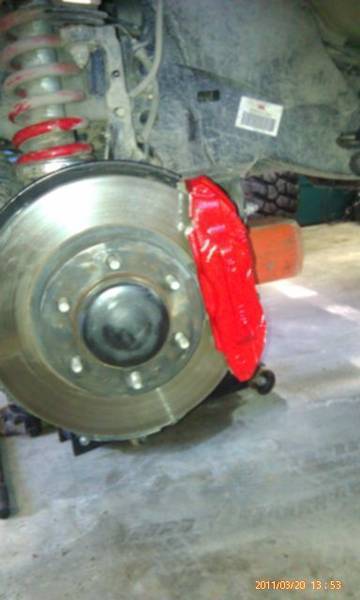 smoked the tails using VHT nightshades. finished product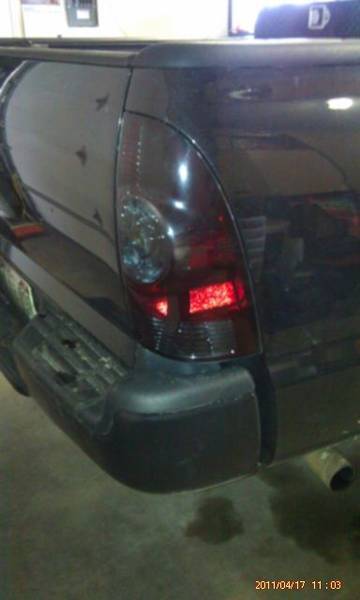 thread to my leaf pack install
http://www.tacomaworld.com/forum/suspension/107021-starting-install-old-man-emu-dakar-leaf-packs.html
no pics of coilovers and LR uca install, it was a slow day and my boss said go for it and did it in the shop.
I just took these pics tonight so this is how it sits today. I am pleased how she is transforming into a BEAST!!!!
this is one of my favorite pics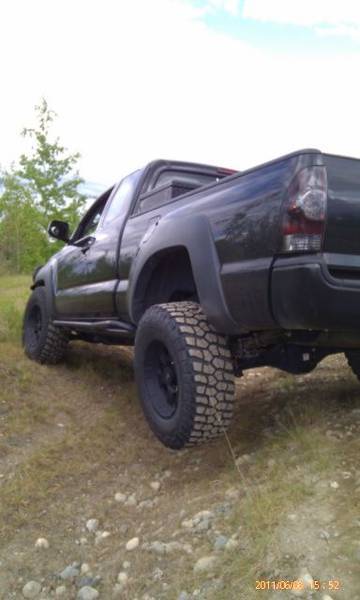 Now that i have my own build page i will add more mods as they come.
winch hook up install
http://www.tacomaworld.com/forum/2nd...nt-bumper.html