Hey everyone, i'm fairly new here and i love tacomas. I upgraded from a honda ridgeline to a 2011 dbl cab 4x4 two months ago and I don't even want to look at another honda again. Its amazing what this truck can do stock but i want to make my taco a little better.
First here it is stock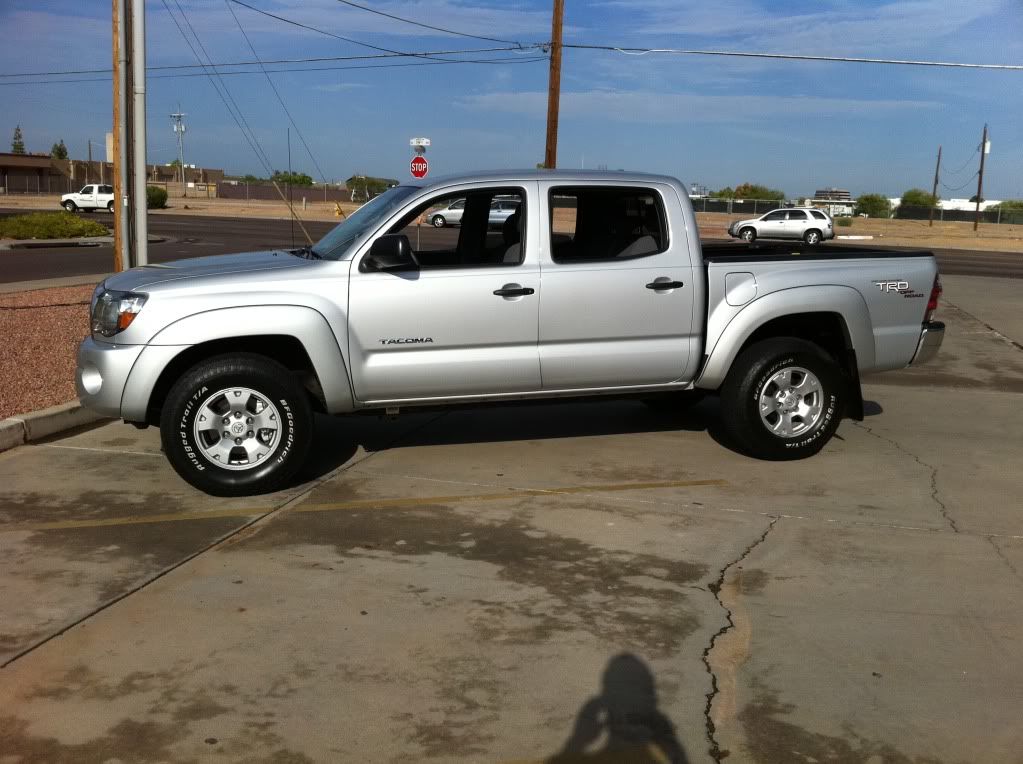 Then i put on the OME 2.5" Lift
Unfortuantly the rear shocks were on backorder so the rear is not lifted at all. (looks a little goofy) I'm going to do an add a leaf in the rear when i get the shocks in next month.
I want to do a safari rack with some led lights on the roof but i havent been able to find good mounting brackets to attach the just the rack to my roof. I have seen a lot of tacos with the oem rack and a safari basket on top but i'm not a fan of that. so i decided to make my own mounting brackets that will fit into the holes on the roof for the oem rack.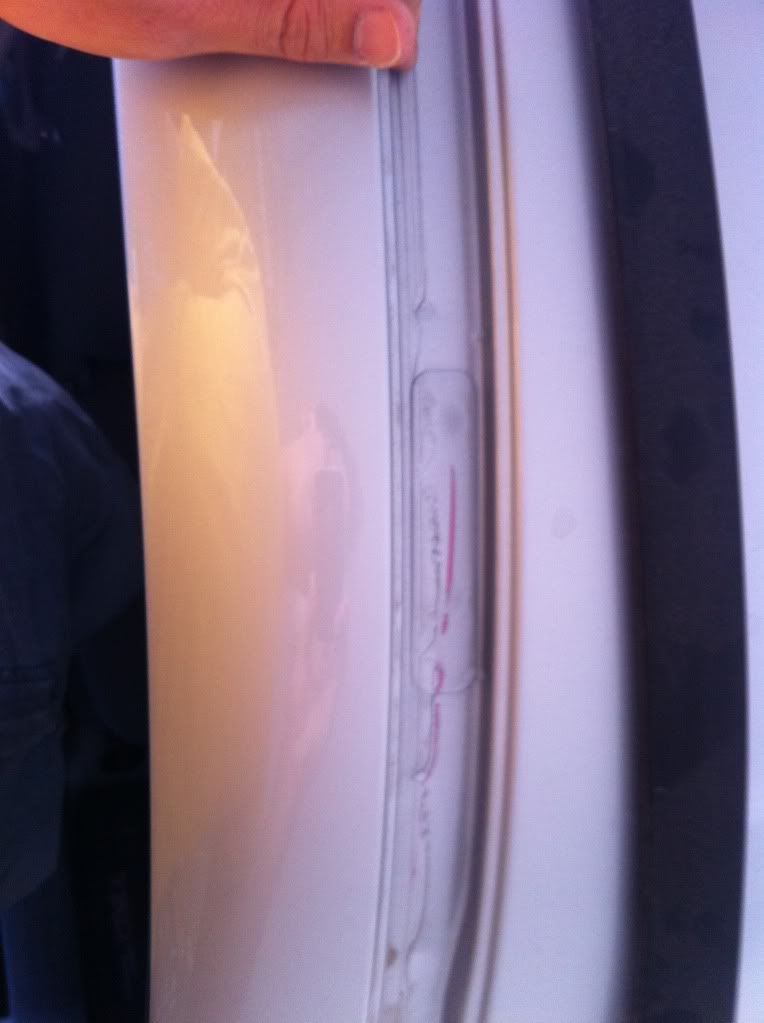 once you pull out that plastic strip you can find where the oem rack attaches and its really easy to see where the bolts go. i chose to make my brackets all the same size and use washers to compensate for the curvature of the roof.
The width of the rail is 1" and the length of those bolt covers in the roof is 4" so i decided to cut a 4" square and have the bottom be 1", the side be 2", and the top be 1".
I used a sawzall and a grider to cut the steel. i'm not sure what guage the metal is because it was just lying around my garage. it seems really sturdy and it required heat, a vice, and a hammer to bend.
after i bent all six mounts i test fitted each one and had to trim a little off of the bottom width.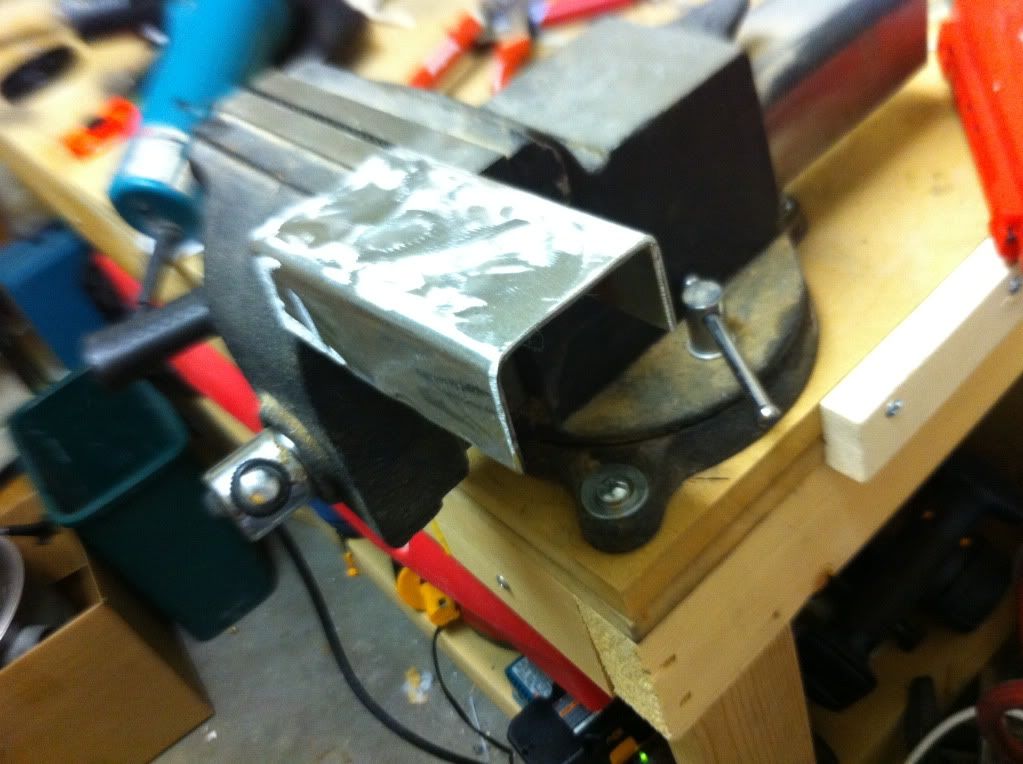 After some test fitting i measured each mounting hole (if thats what it's called) on the roof for bolt placement. for some reason toyota decided to make each mounting hole different from each other.
I drilled out the holes and painted em flat black.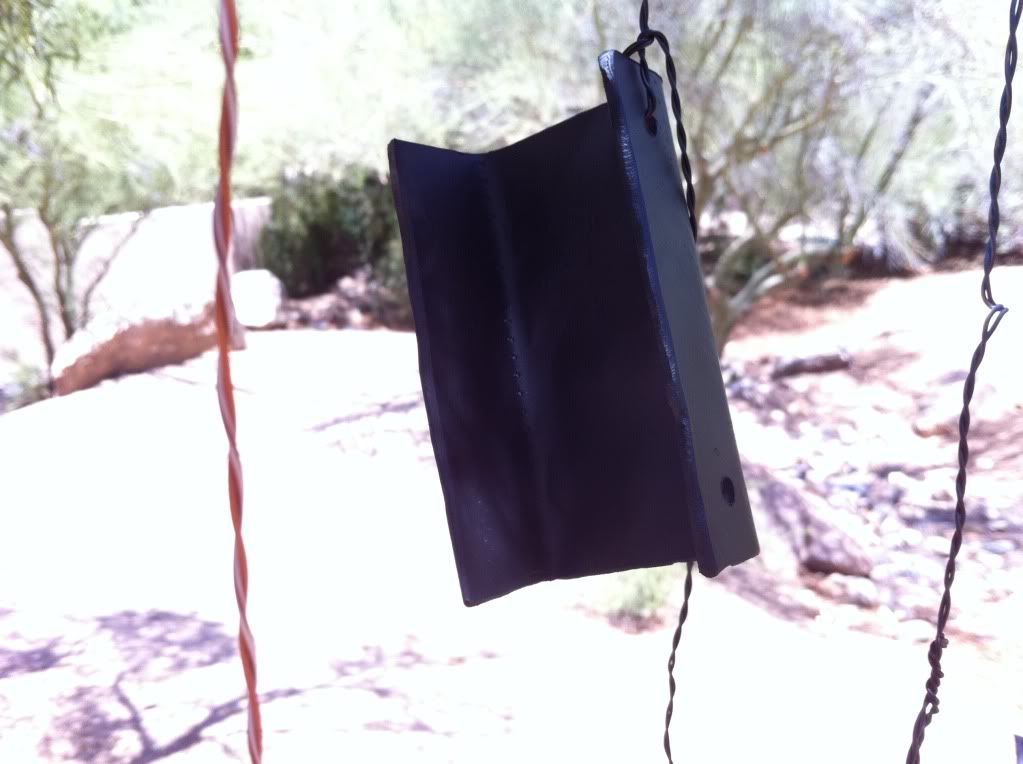 Update: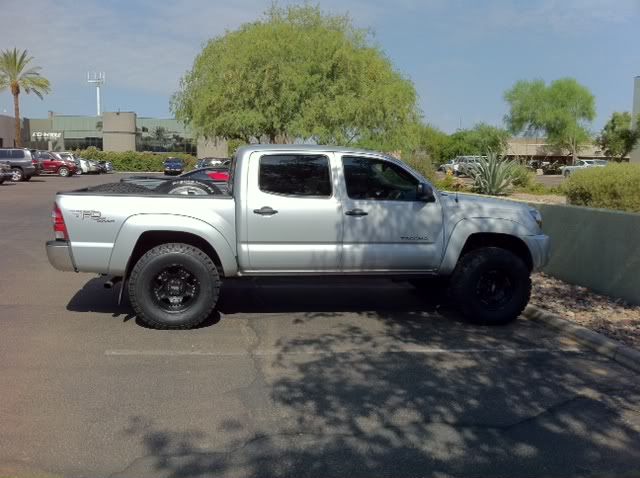 I put on 33 Mickey T's and some new rims
But those rubbed the shit out of my fenders and the body mount so i did the body mount chop and got new front fenders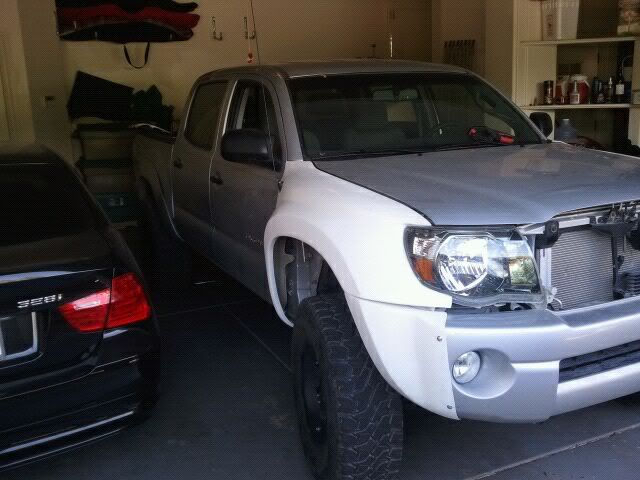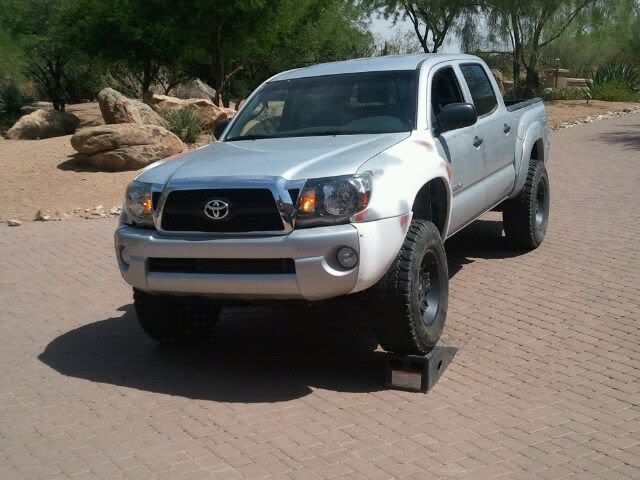 on a side note my buddy rolled his taco 4 times down a 60ft hill and drove it home.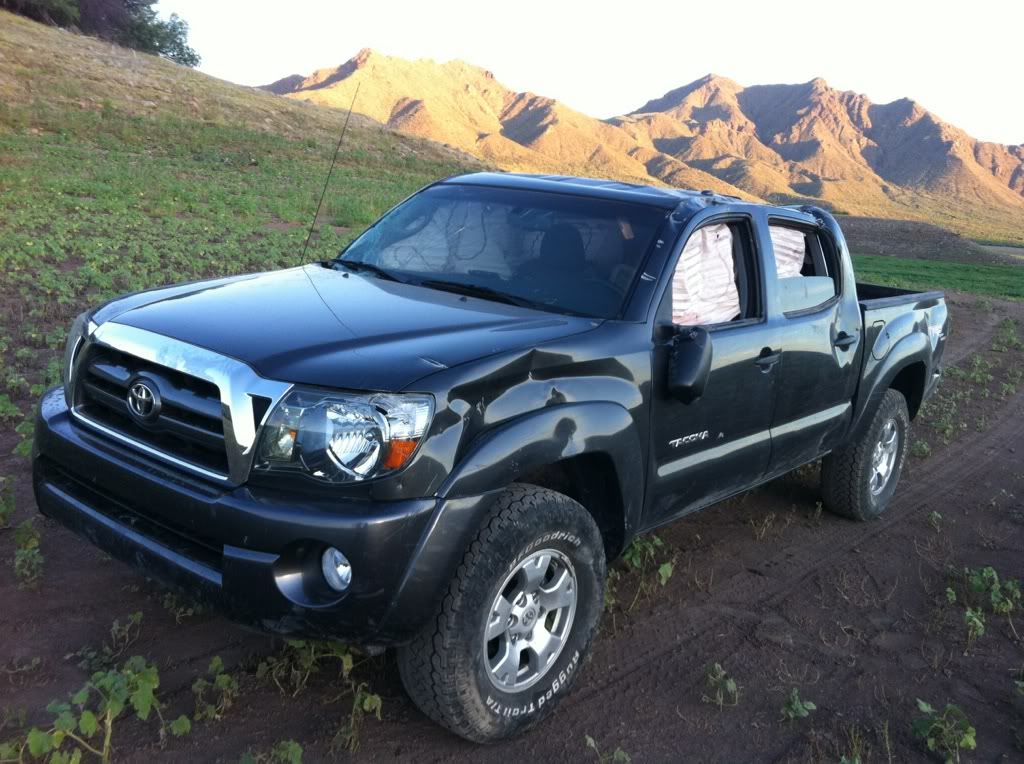 tip a 40 to the curb for my lost homie