Thought I'd start listing the stuff I've done, before I forget:
Suspension
Front
Extended
Icon
2.5 adjustable coilovers with 700# Icon springs
Wheeler's bump stops
Light Racing Upper control arms
Rear
Dakar leaf springs
Wheeler's bump stops
2.5 Kings with Res
U-bolt flip
Armor
Brute Force Rear Bumper
Pelfreybilt
IFS and Mid skids
BAMF Sliders, Rear diff skid and LCA skids
Pelfreybilt front bumper
MISC
285/75 16R Mickey Thompson Baja MTZ
16x8 SCS wheels 4.5 bs
Softopper
high lift Jack
ARB Twin Compressor
Oil catch can
Blue sea fuse box with 100amp fuse and relay
20" double LED light bar
Rigid Duallys
2 KC 6in Daylighter spots
31M battery in Pelfreybilt cage
and other stuff
|
|
V
This is Taco #2 for me, first one I was an '05 DCSB Pre-runner, OR pkg that I did no modding to and did a few trails that I souldnt have, but got through them anyway.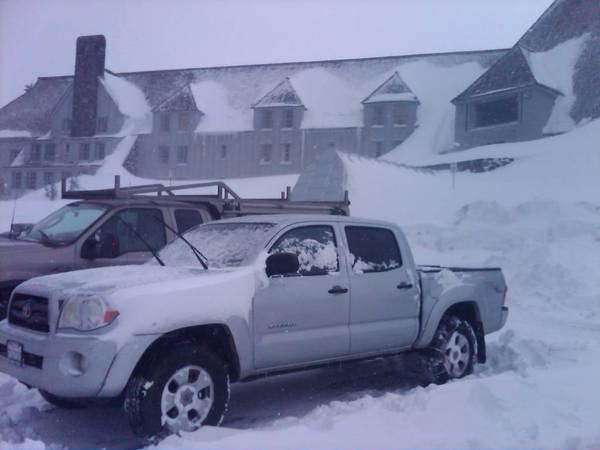 Got stuck one time and my wife, who isnt a truck fan, said,"well why didnt you get a 4 wheel drive?" I took that as "you need to go get a new truck with 4 Wheel drive, as soon as we get home!", she doesnt remember it like that.
FIRST YEAR
So I got a '11 DCLB (needed more room to haul outing gear) 4x4 no pkg, figured I would do the mods I wanted this time:
Basic Truck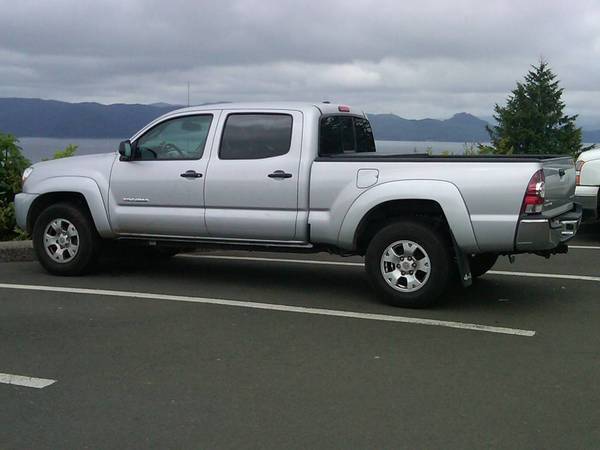 How it sits now-It has about a 2.75" lift in front and just over 3" in the back
Added 2 D rings into the back corners.
Added guage pods and a temp guage. (I found out about TW when trying to fix my temp guage on the '05, didnt get one on the '11) also was looking at
scan guage
and ultra, didnt like the design but found the Ecometer for about 70 bucks. (edit- this can be a hazard with side curtain air bags, there is a risk of them flying out-at you!)
I like the way it looks:
http://www.digital-auto-gauges.com/p...-and-Cars.html
http://www.summitracing.com/parts/ATM-9100/
http://www.gaugepods.com/toyota.html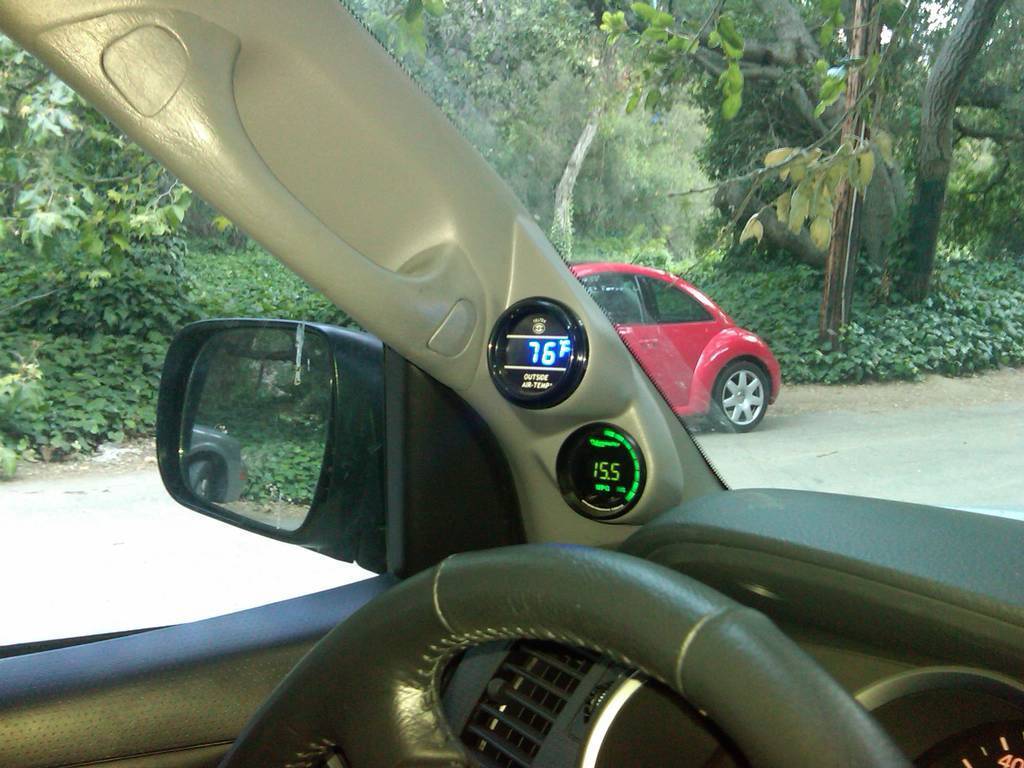 Got the TSB done, gained 1.5 inches in the back, but I know it will settle
Fire ext (in case my friends Jeep catches on fire) and
weathertechs
(1st group buy)
Did the diff breather mod
SECOND YEAR
got Eibach springs today and 5100 set to 0"
11\1\11
As this is the first time I have ever dealt with suspension, I started simple and will try to do this myself.
Finally got them on. Did the work myself, following Chris 4X4s thread, not too bad, moving the sway bar out of the way was the key.
Installed my first piece o' armor BAMF diff
Wrangler Duratrac 265/75-16R
softopper installed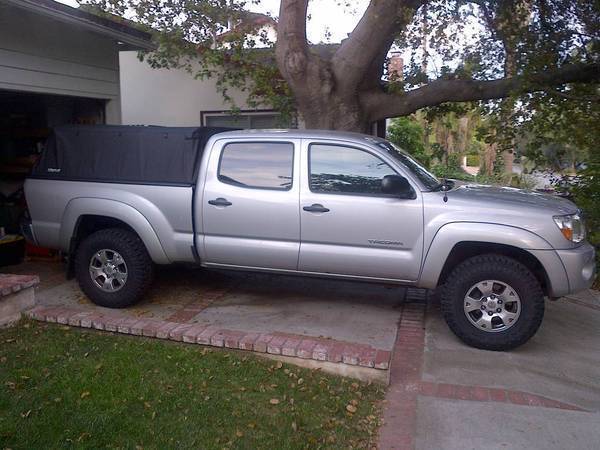 rerouted the exhaust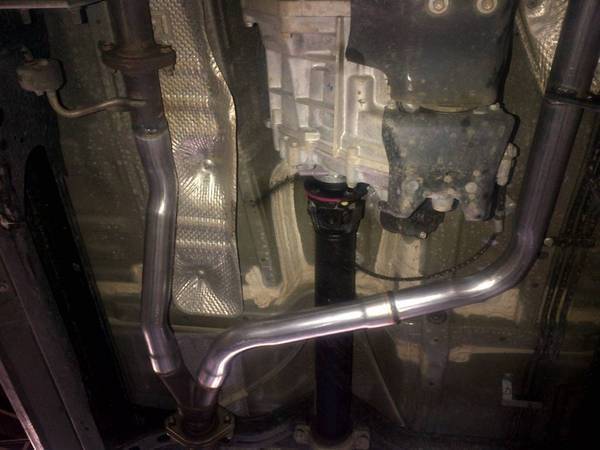 BAMF sliders
added some quick fists and a High-lift to the bed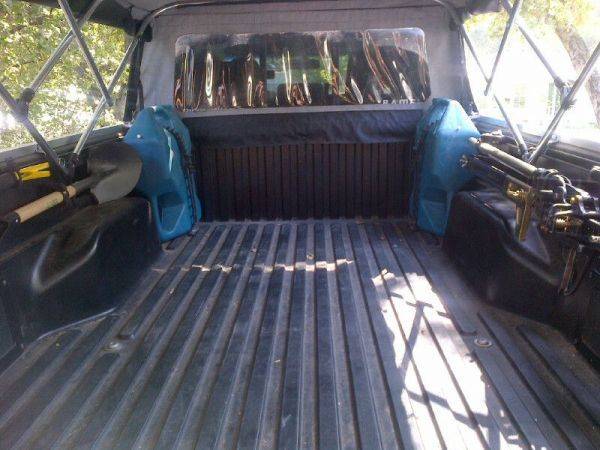 Brute Force rear bumper
and Debadged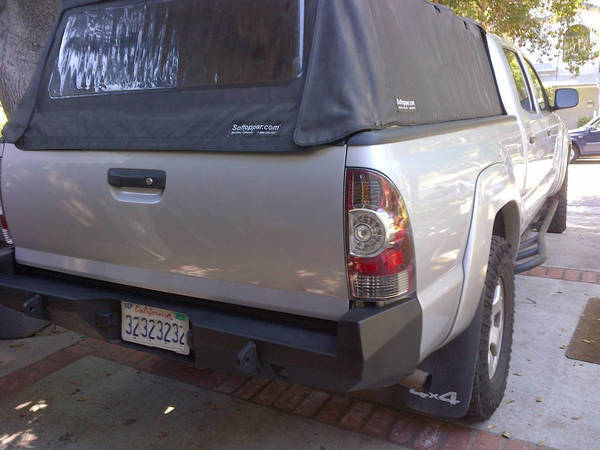 Third Year
Blacked out the wheels
Got my Homer grill and 20" light bar and BAMF grill mount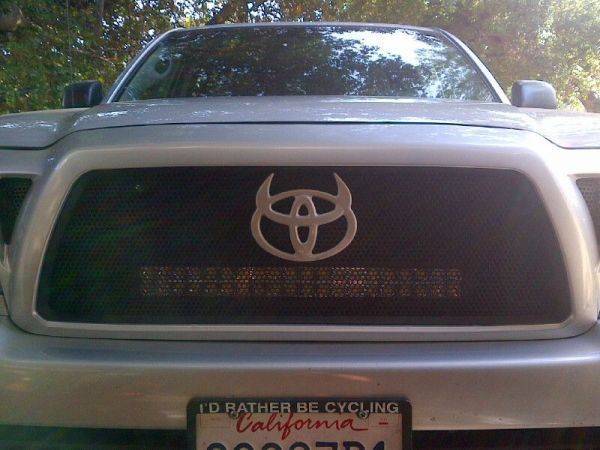 added BAMF LCA and PELFRYBILT IFS and Mid skids
redline struts
, Oil catch can, 100 amp switched fuse box 31m battery and holder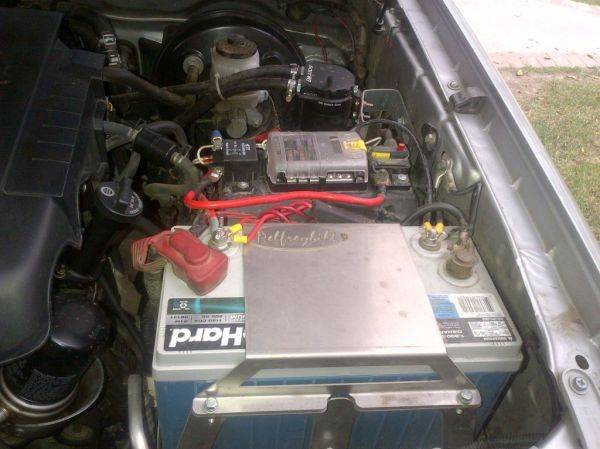 CB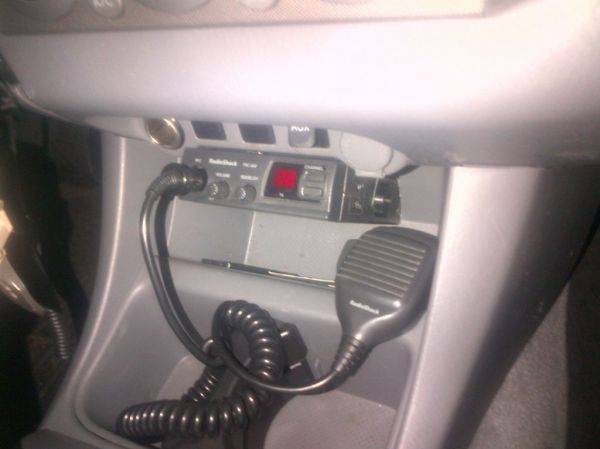 Part II
Well, 3.5 years and 77K later, the TSB springs are frowning, and I have pushed the Billies to the max, Time for the next stage.
Installed LR UCAs and Extended Icons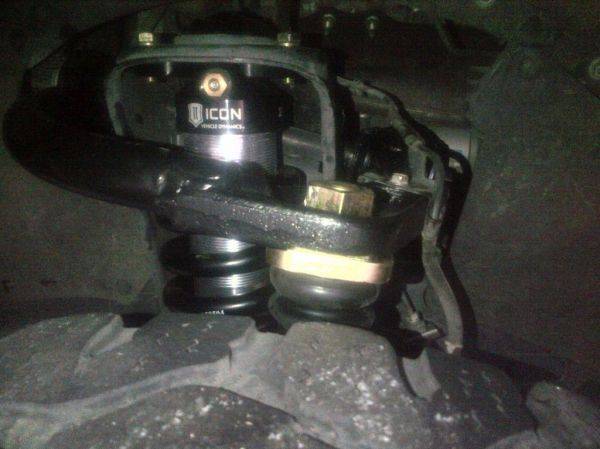 Dakars, Wheelers bumps, Ubolt flip and 2.5 Kings w/res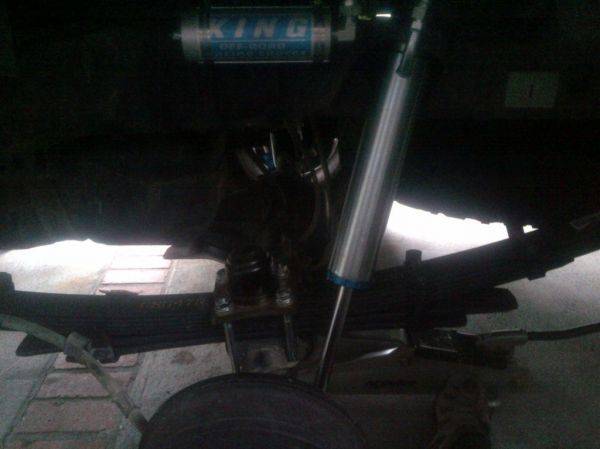 Installed Firestick on back corner using BAMF mount
Installed M31 batttery in Pelfeybilt cage
and ARB twin compressor behind the rear seat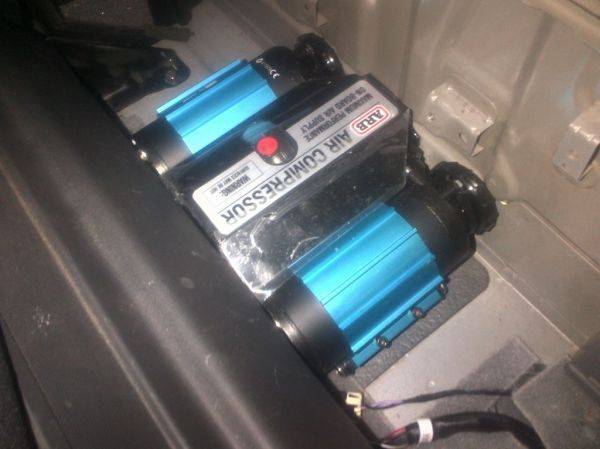 replaced the 20 year old radio shack CB, turns out it was causing feedback-age or not shielded enough
Replaced the Gas can cage with an ATO cage.
New tires and Wheels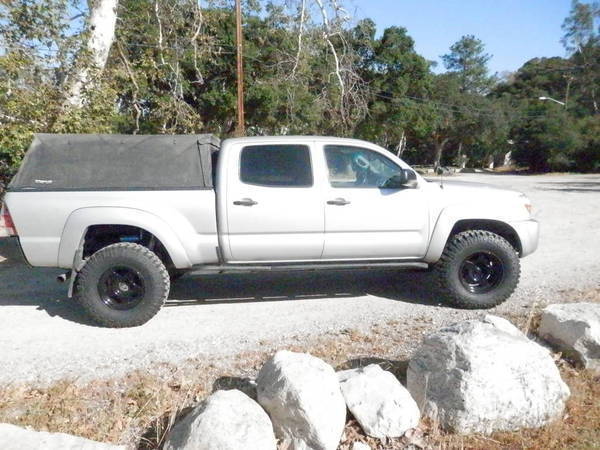 12/14-Got my Pelfreybilt bumper: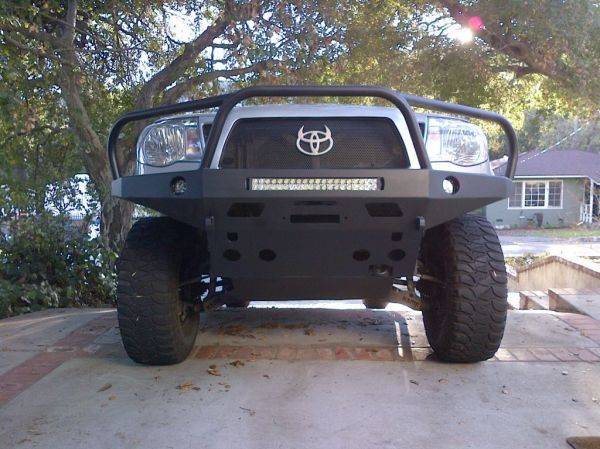 Bought some cheap 6" KC Daylighters (halogen) cheap, but I am hoping they do the job as spots.
To do:
winch
Trans skids
Shackle flip
lockers
305 tires
regear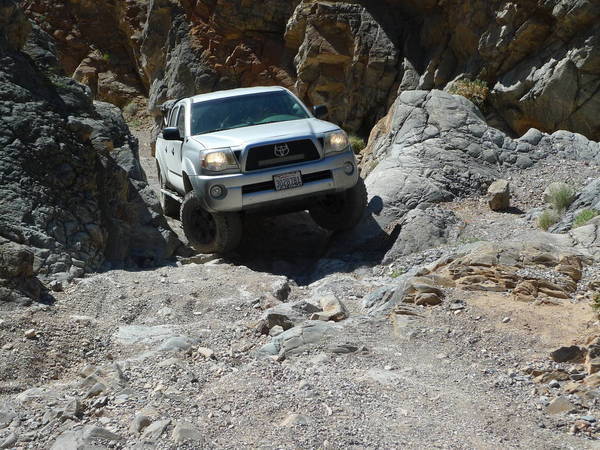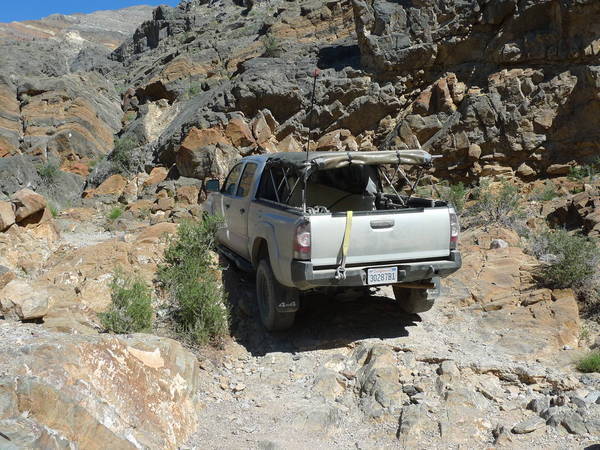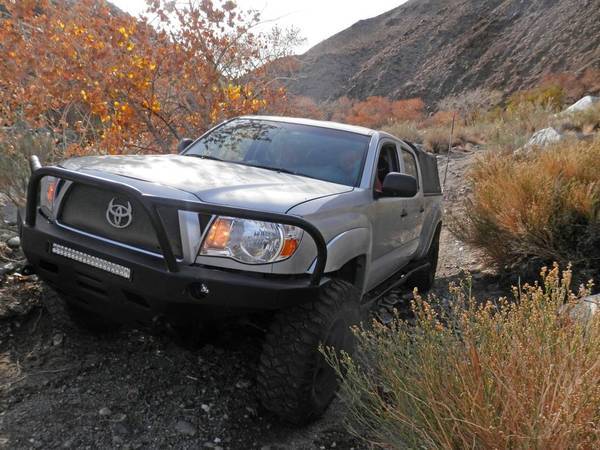 Moddest flex