I'm starting with a 2011 Access Cab PreRunner with the four banger engine, and uprated 16s.
Already have some plans for what i want to do with the truck, as I will be keeping it until it dies and then some.
Short Term:
JBL
GTO938 speakers up front
Audio Control sound processor
Amp & Sub
Fogs
Relentless Fab Rock Rails with Kickout (not sure if two piece or one yet)
Delete second
air filter
AFE or K&N drop in filter
Plastidip Badges
Black Valence
Sockmonkey decals
Long Term:
URD
supercharger or equivalent (at least 300hp)
Locker for rear diff
Depending on where I end up after college/grad school:
Long Travel front and rear (desert/prerunning trails), or 3in lift
33's
That is about where I am at for the moment, I'm sure I will be adding more to the list as I go.
Parts installed:
Magellan carmate for iPhone
PHP SoundShocker II
Softopper
Picking it up: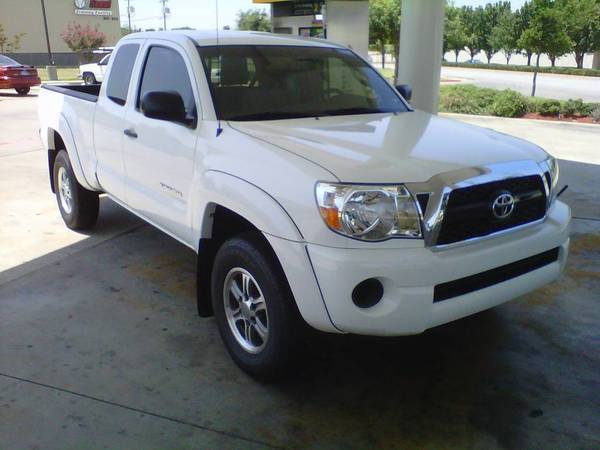 Installed the Softopper: