Here is my 2007 Black Sand Pearl Doublecab Short bed TRD Off Road.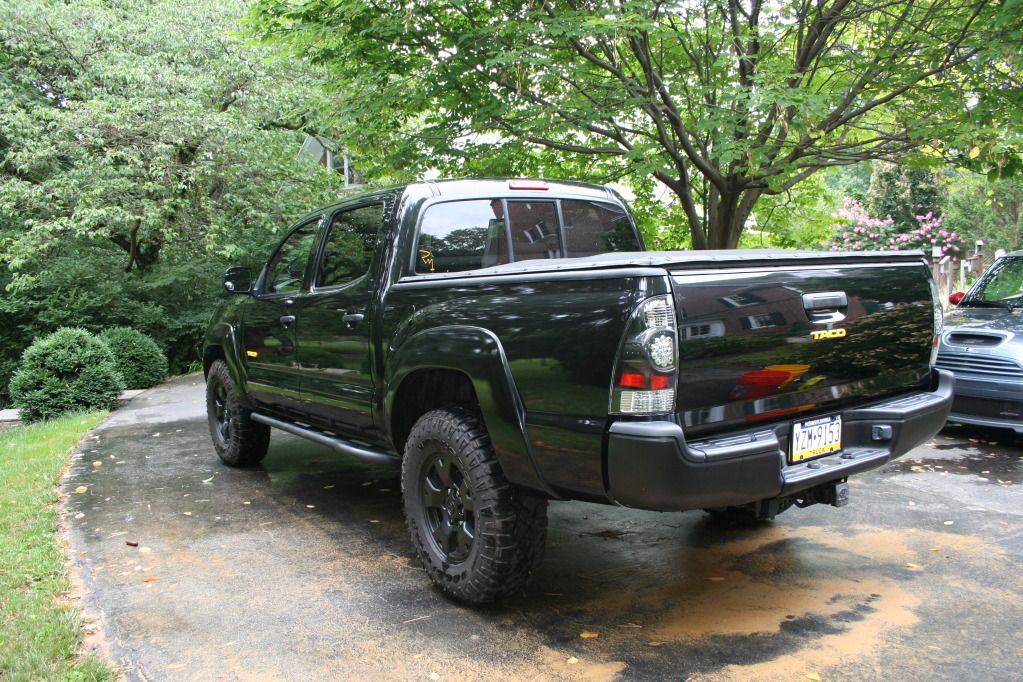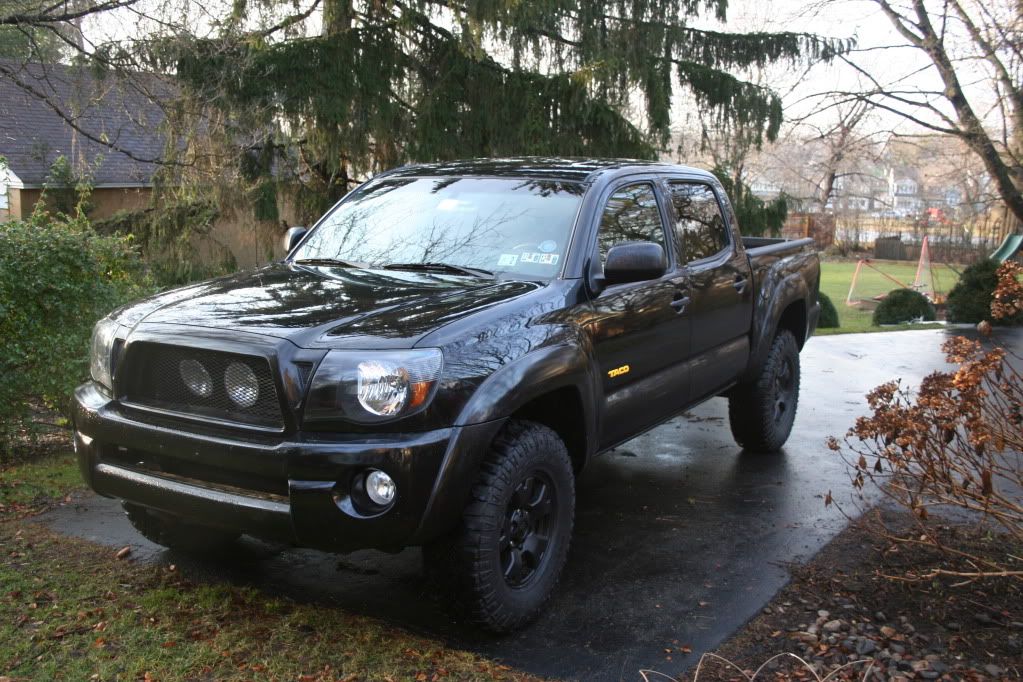 Exterior
:
-BHLM
-Satoshi (crappy job but it will do for now)
-Aftermarket black taillights
-Yellow "Taco"
-Shorty antenna
-Plasti-Dipped rims
-Perfect color matching grill surround (dupli-color perfect match)
-Bed lined rear bumper
Armor:
-Front and Trans skid plates from
All Pro
-4X Innovations sliders
Interior:
-Ultra-Gauge
-TRD front seat covers
-TRD all weather floor mats
Audio:
-Head unit (Alpine CDE 123)
-Door speaker
-10 inch JL sub Truck Box
-FatMat
-Alpine door speakers
Color matched Grill (1st job)
Yellow "Taco"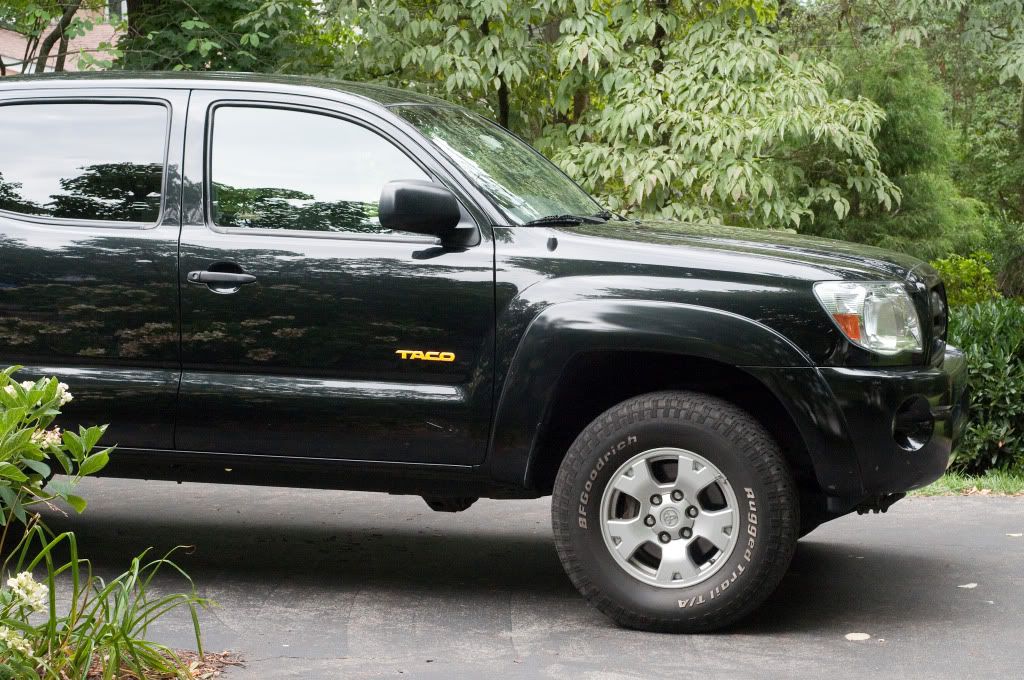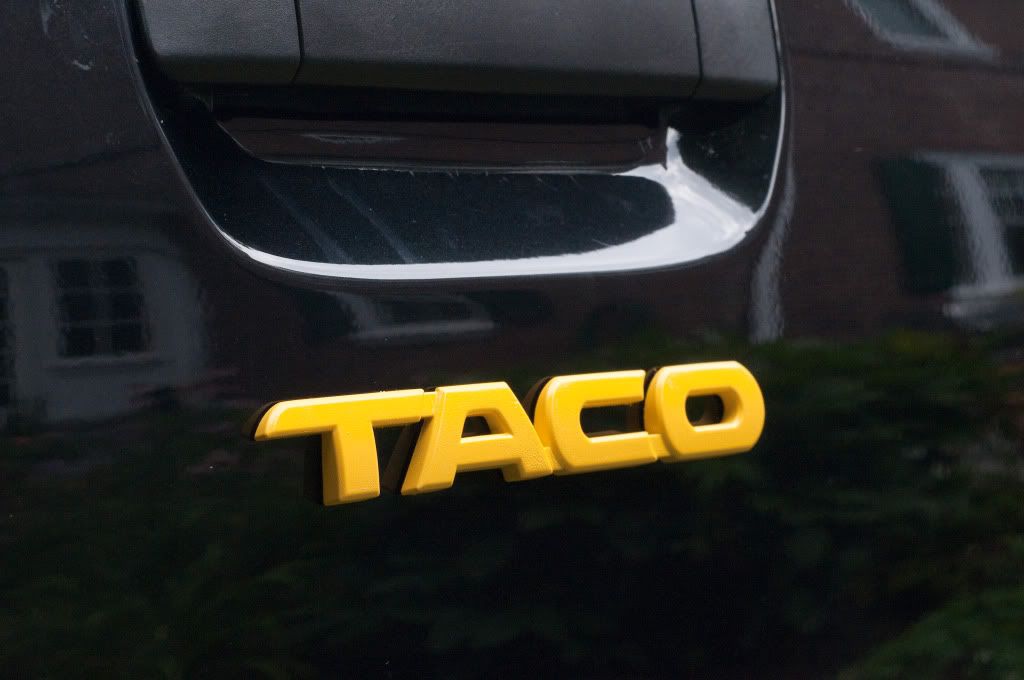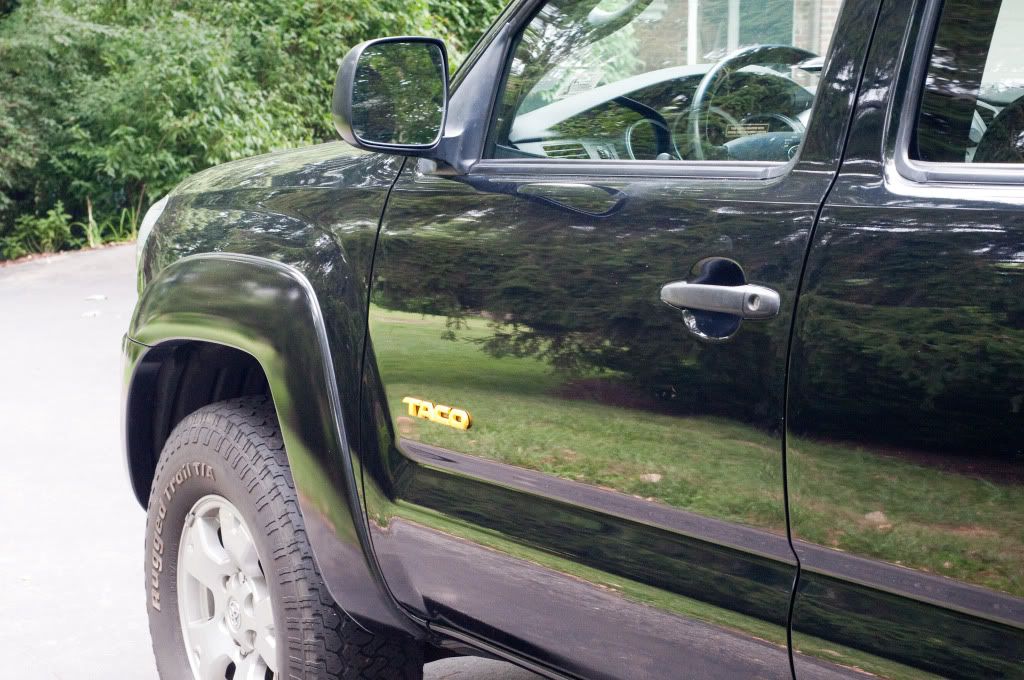 Tinted taillights
went through clear coat a bit but cant tell from far away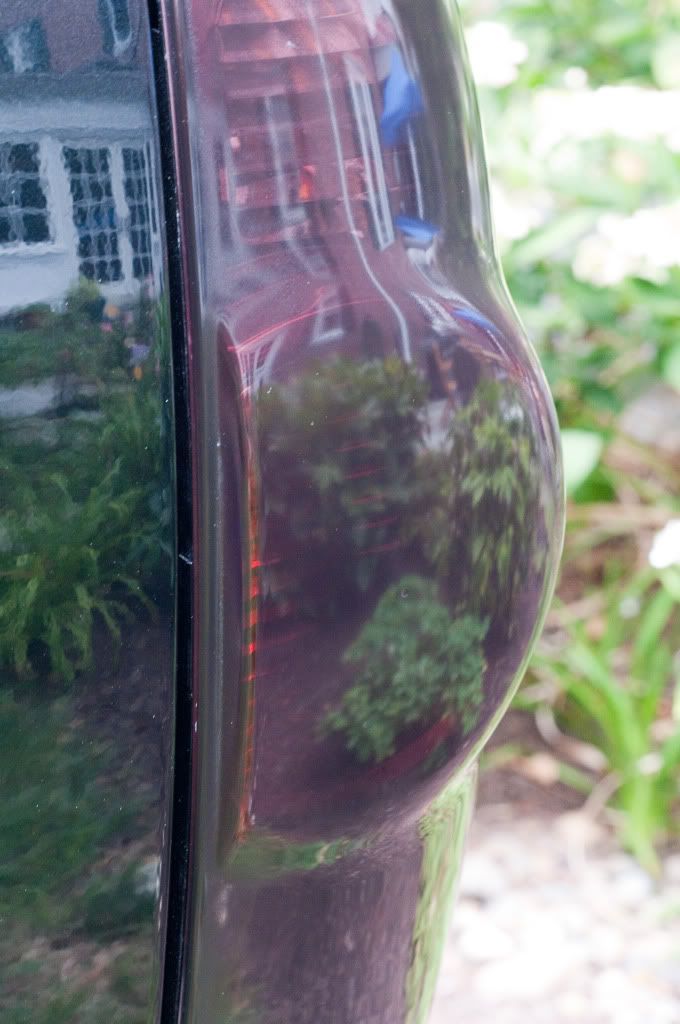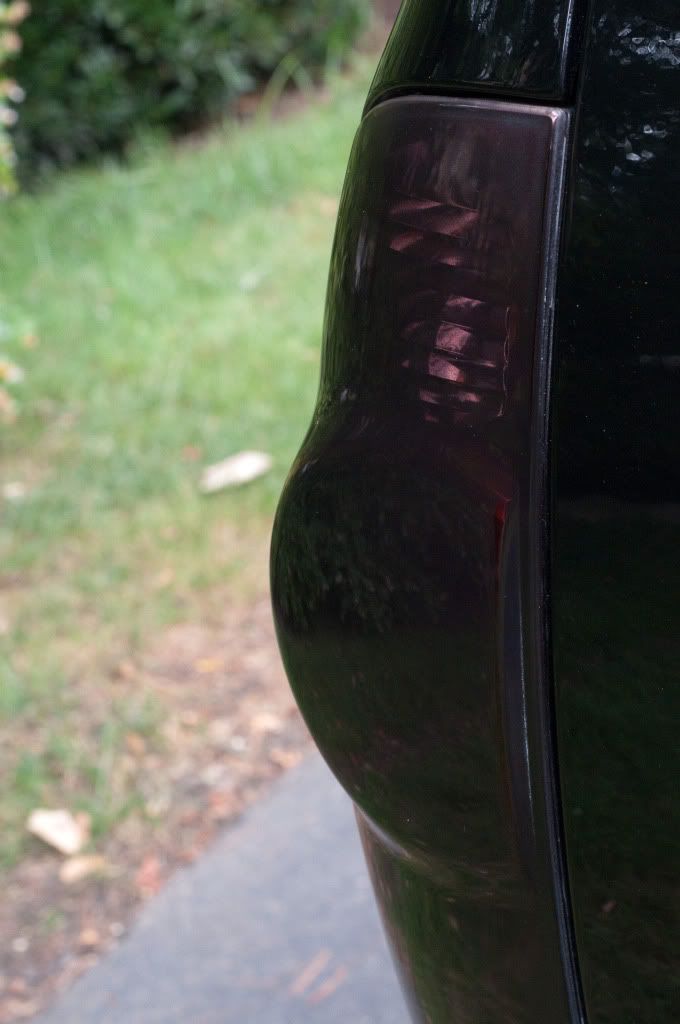 Got the Satoshi done on the grill (bumper soon to come ... Thanks HomerTaco!!!!!) with 2 Hella 500's behind the grill. Also did the BHLM.
Also Plasi-dipped on eyelid's and did the BHLM.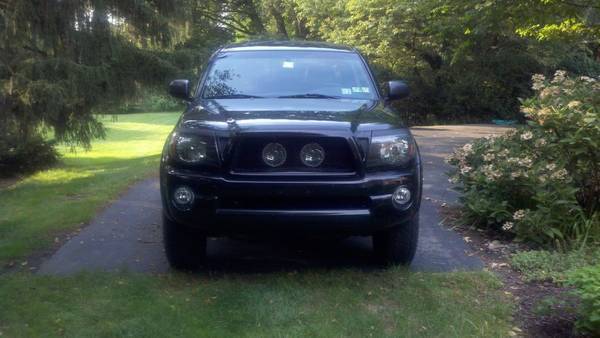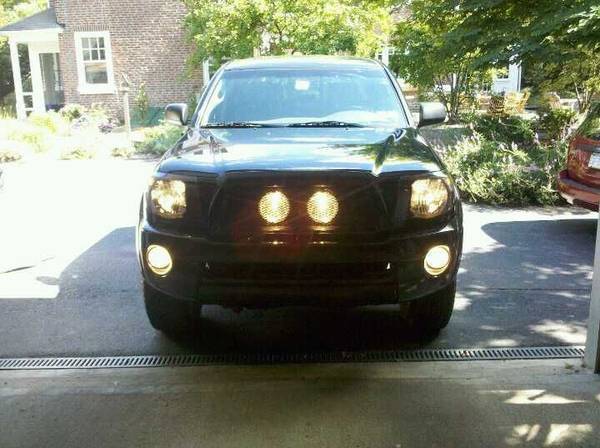 Here are some pictures from today that I took. Shows the Plasti-dipped rims, the Duratrac's, and the bedlinered bumper.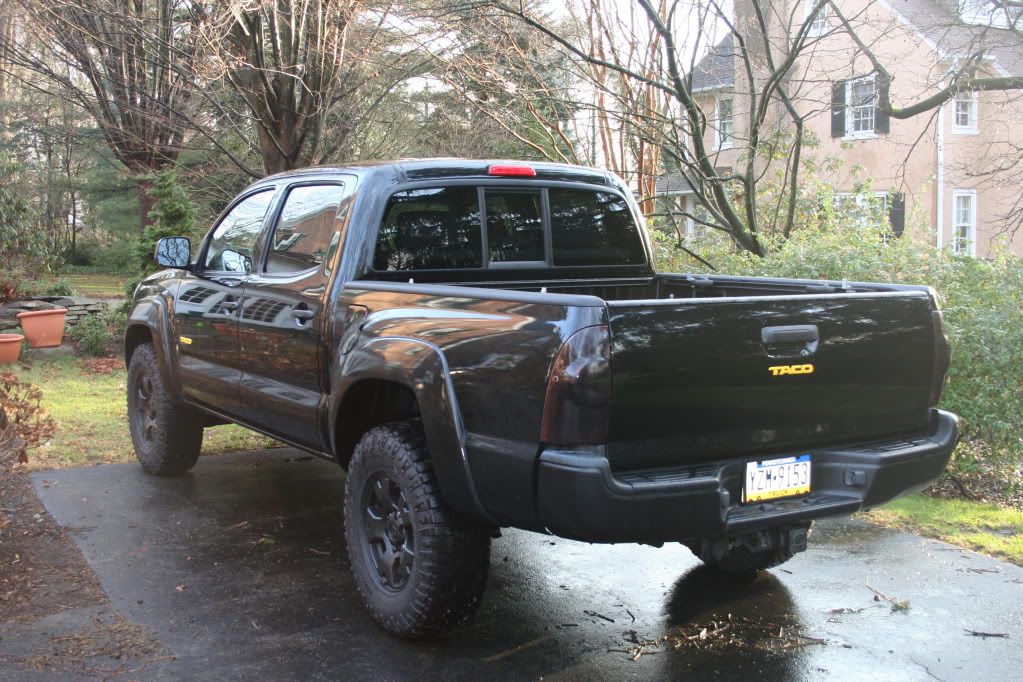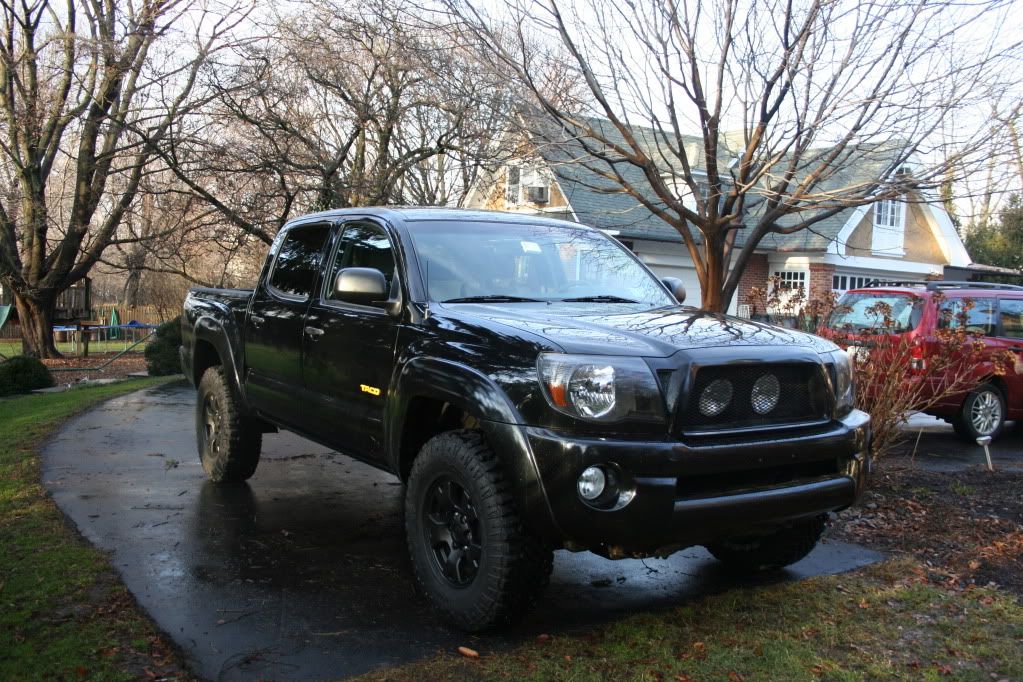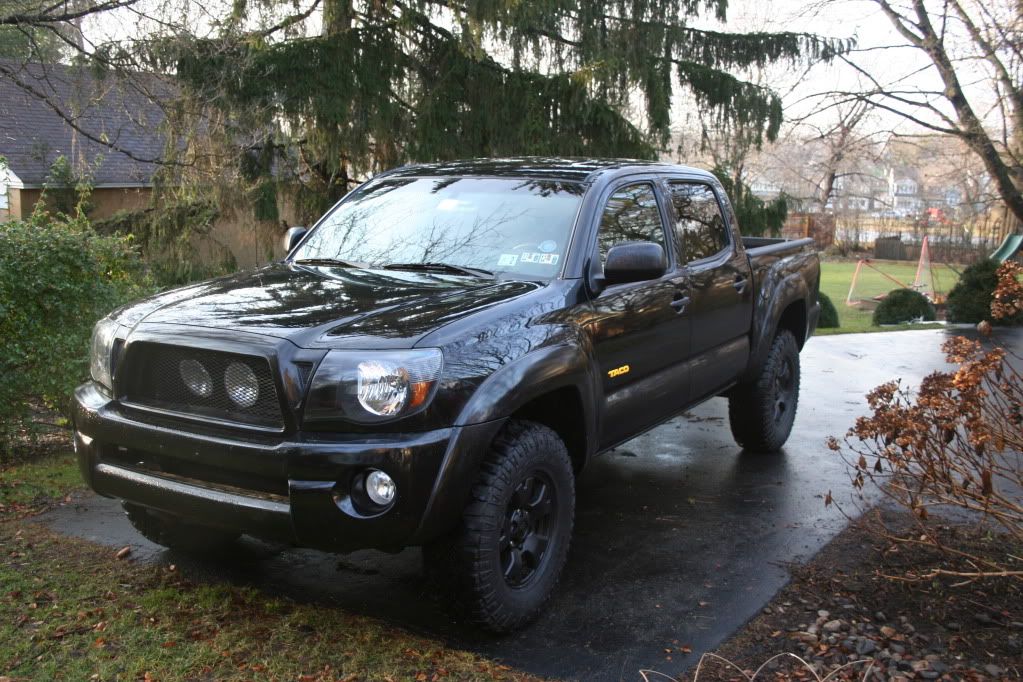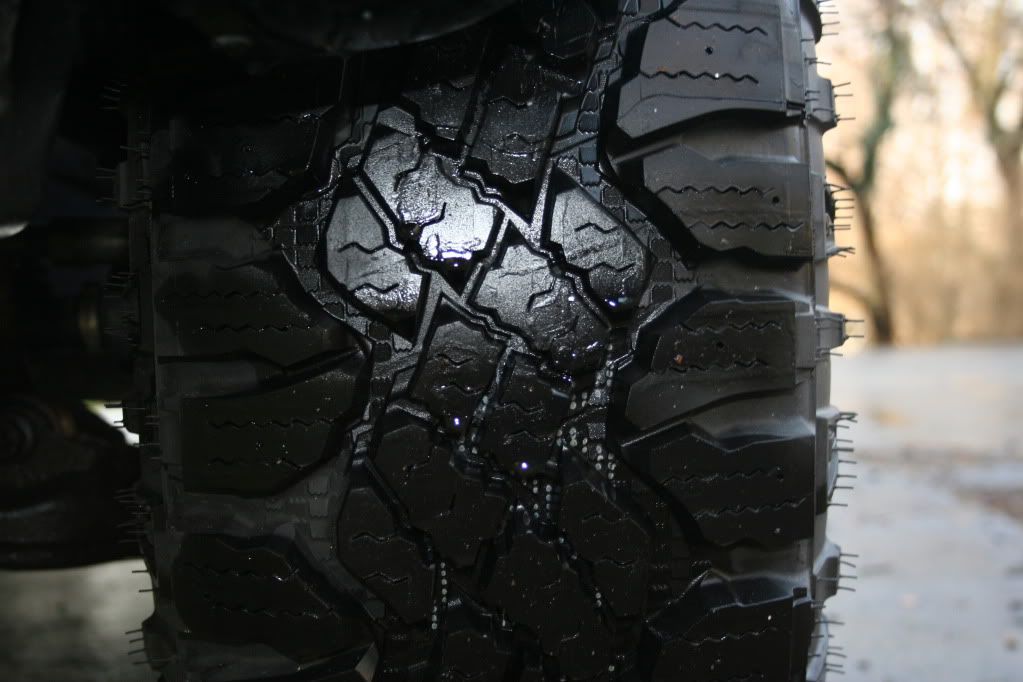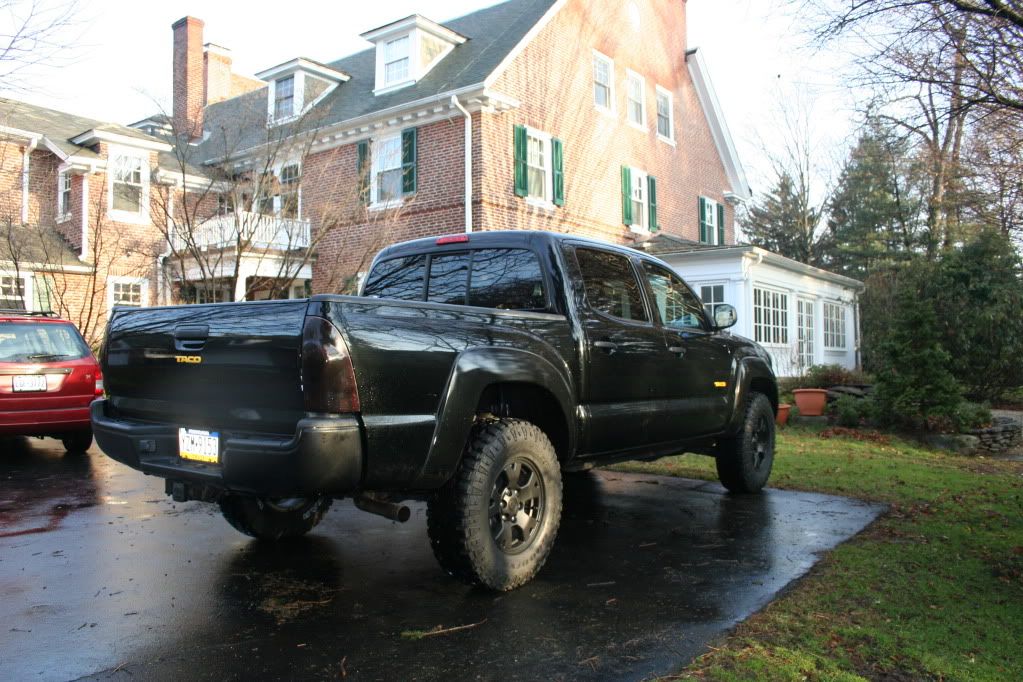 Here is after washing/waxing and finishing the 2nd grill surround!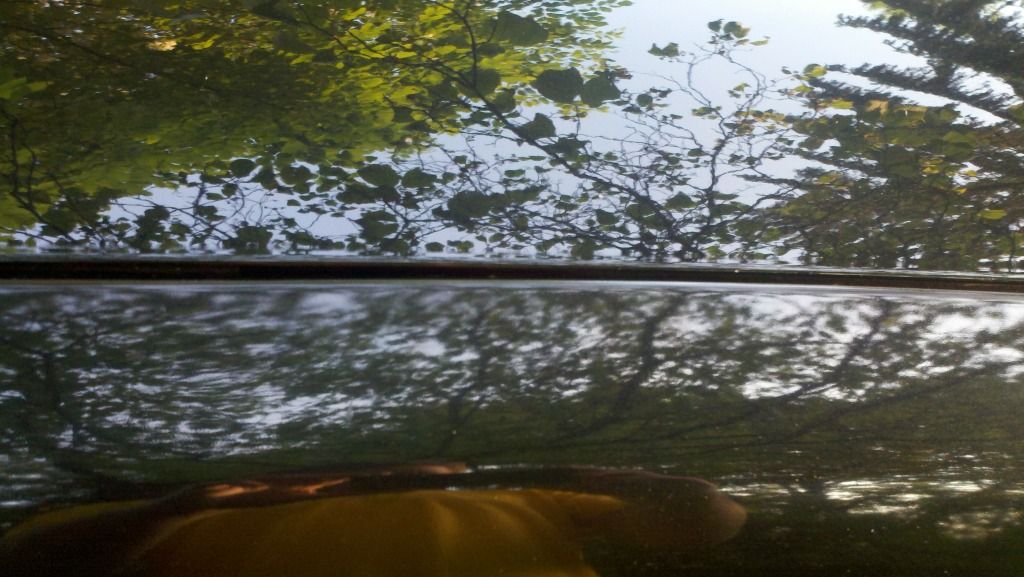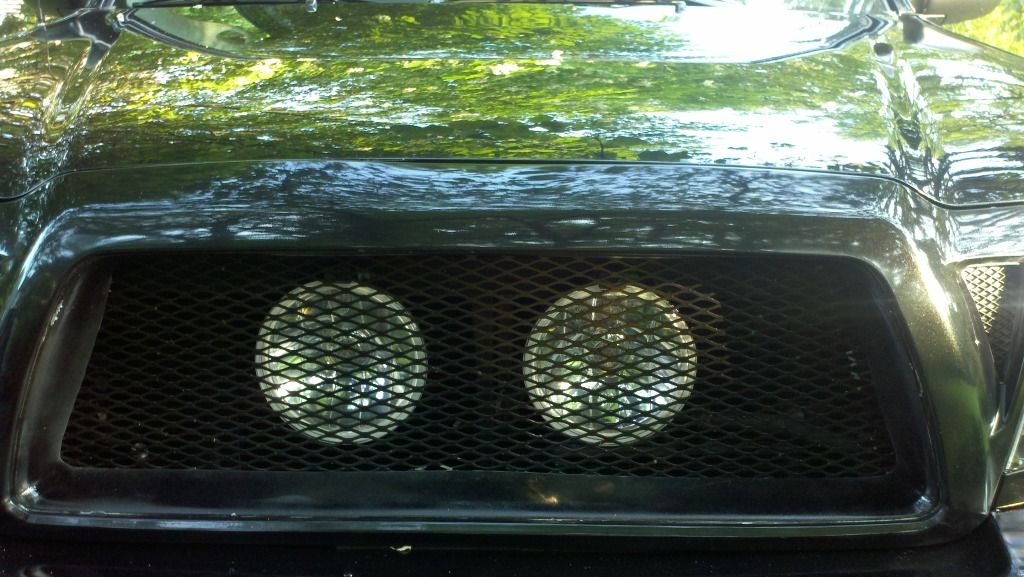 Skid plates!!!!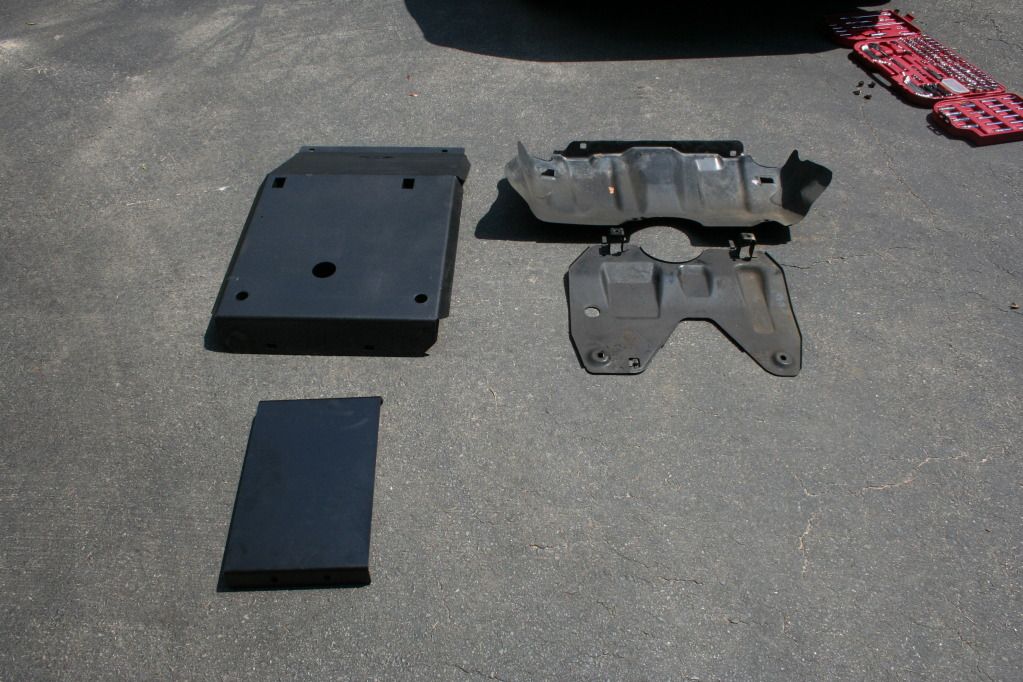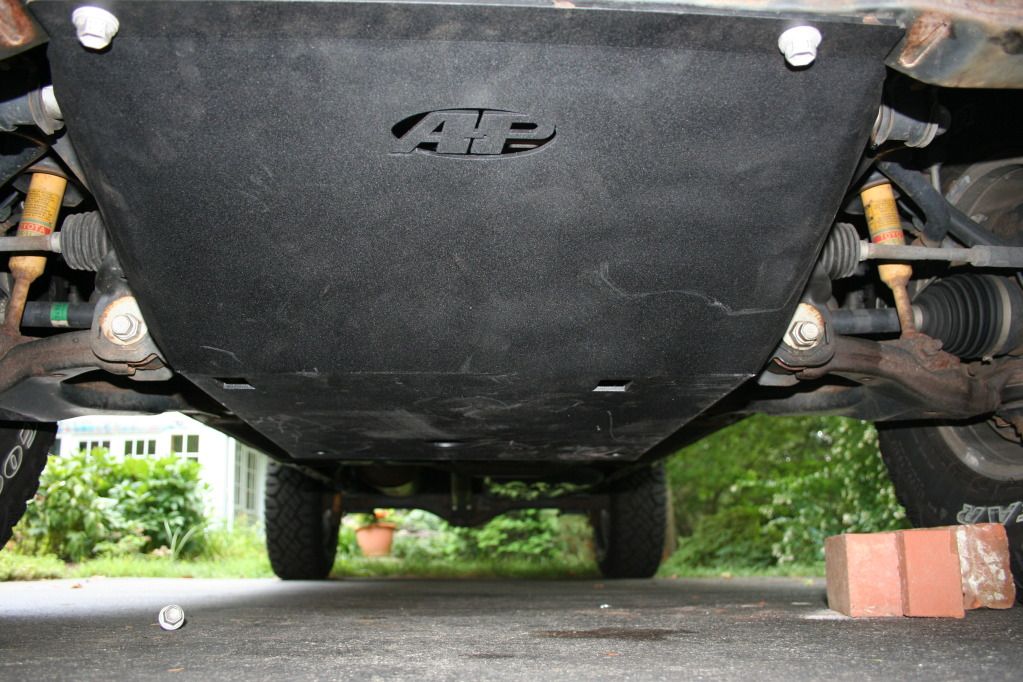 Sliders!!!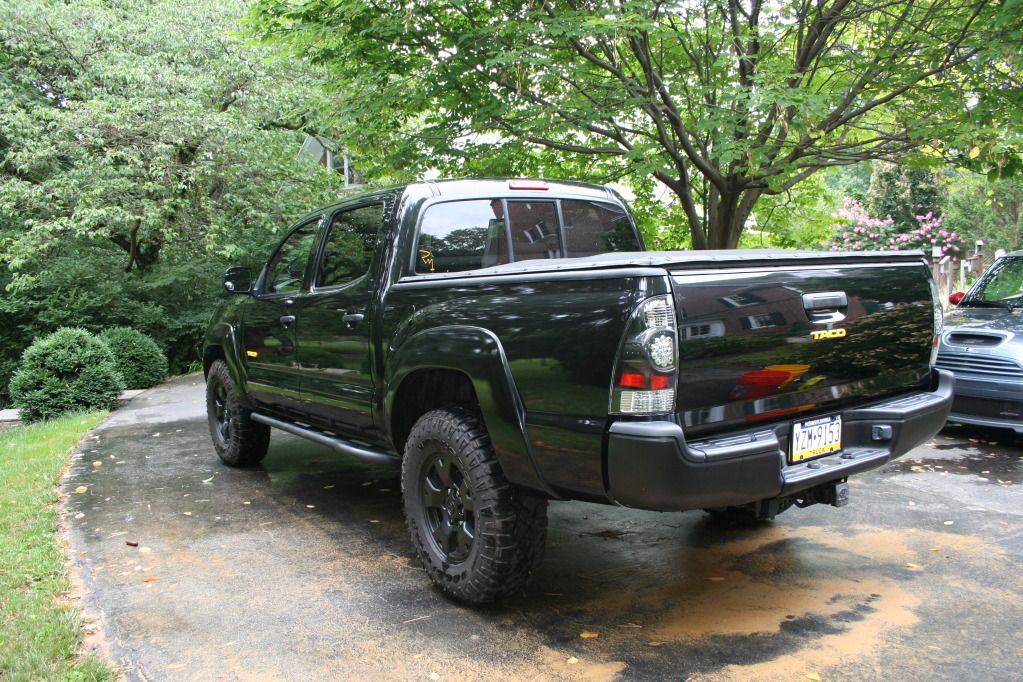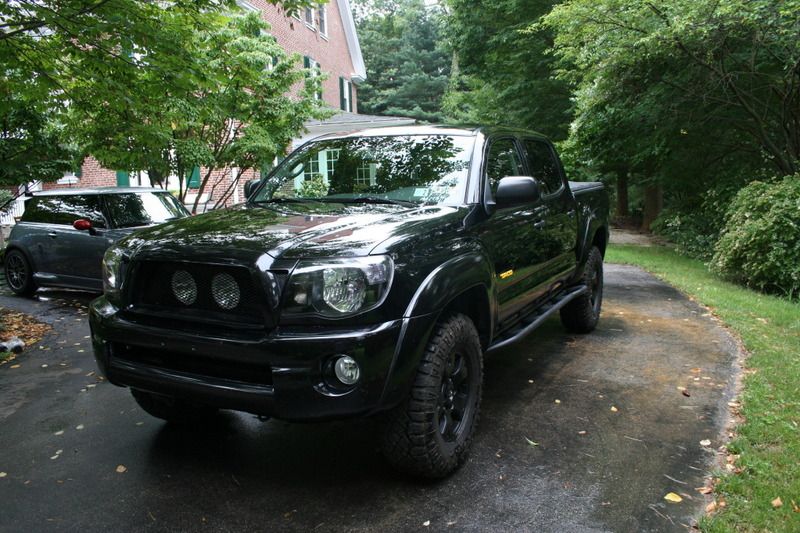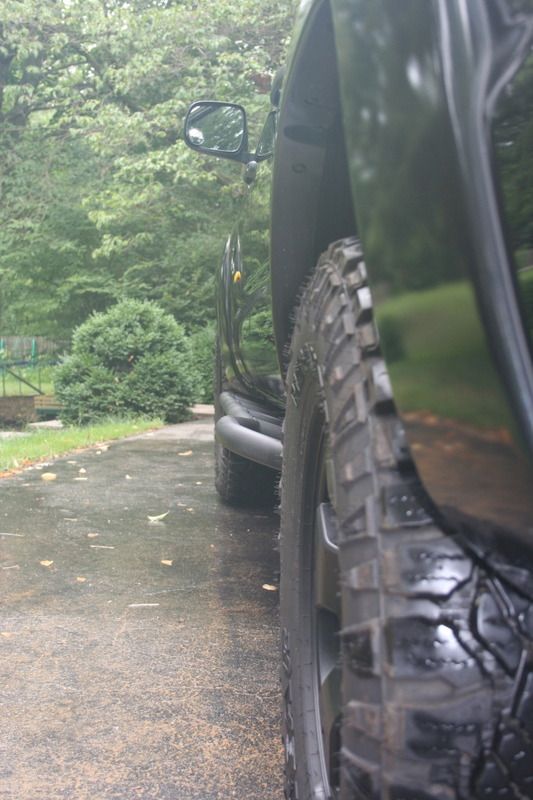 That is all for now. I will keep the thread up to date when i mod