So I guess it's finally time. Some things might be out of order but I'll try to keep it straight. Some projects are currently under construction but I'll put them up here and add the pics later.
So to start it's an '06 Doublecab long bed Sport that we bought with a Revtek Leveling Kit. Looked good when we bought it. Figured I needed a truck that I could tow and haul stuff with.....plus always kinda wanted a Tacoma.
As it currently sits.....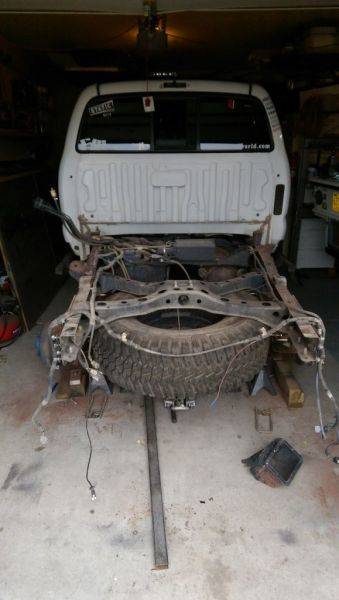 Most recent,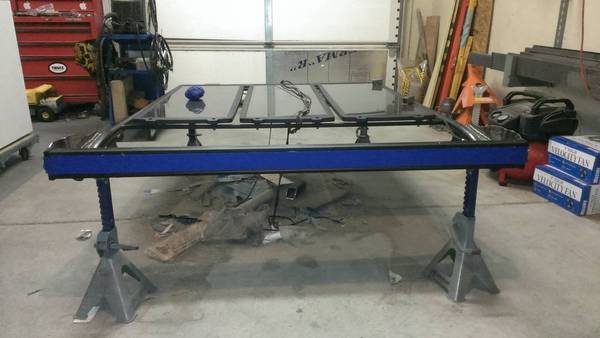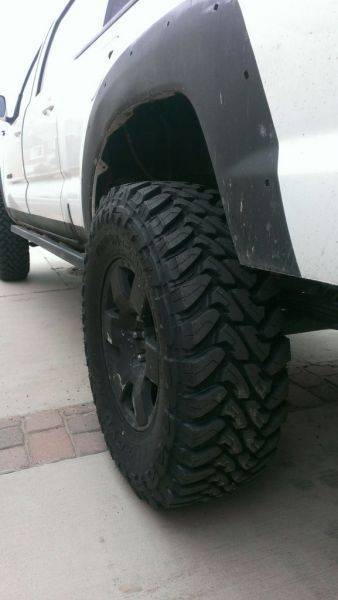 Let the Mods begin........
Current Mods to date...in no particular order:
285-75-17 Toyo Open Country M/T's on the FJ wheels.
285-70-17 Treadwright Guard Dogs on the FJ wheels (Retired)
285-70-17 BFG KM2's (Retired). (Lobster13 has them now)
Painted engine cover.
Painted Radio surround.
Painted Center console.
Blacked out emblems and debadged.
Remounted badges on door and small Toyota logo on front grill.
Satoshi grill done by me with FJ Toyota logo. Logo broke thanks to a bird.
CB radio in the center console.
Center console Lock Mod.
BHLM.
Red side marker lights.
Fog Light anytime Mod.
Painted Sport wheels with road tires.
Painted FJ wheels with off-road tires.
Home made Front and rear tube bumper.
Home made weld-on sliders.
Blue sea Fuse Block with circuit breakers mounted in engine bay.
Horns moved and mounted below fuse block panel.
Fire extinguisher mounted behind rear drivers side seat.
Hella 500's mounted behind Satoshi on custom brackets.
Too much travel not enough shock mod.
Rear diff breather relocation.
ProComp lights on front bumper.
ICON
remote resovoir extended travel coilovers.
Rear Bumper with integrated CB mount.
Re-gear to 4.56 Nitro gears.
BAMF LCA skids (:woohoo: Moab 2012 Raffle).
Cold Air Intake (Thanks to Lobster13)
FreelanceFab Shackle Flip Kit.
Rock Lights, total of 8.
Painted dash rings.
Painted interior panels.
Spare half shaft for rear axle.
Plasti-dip hood.
I'm sure I forgot some things as well Ill add them as I remember them
Now on to the PICS Enjoy......
Stock Truck and the freshly painted black wheels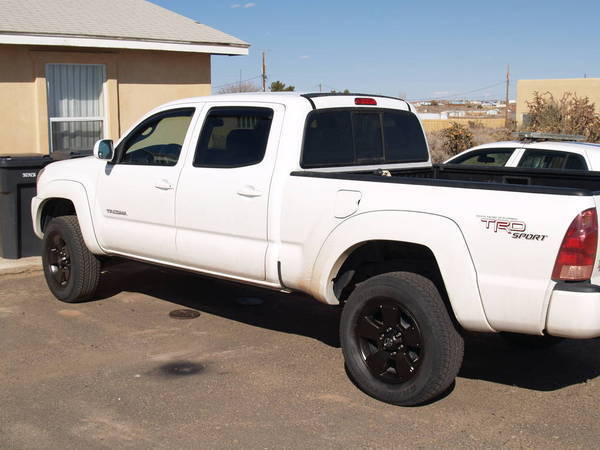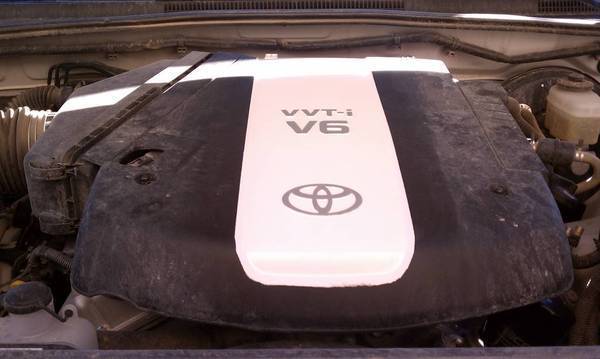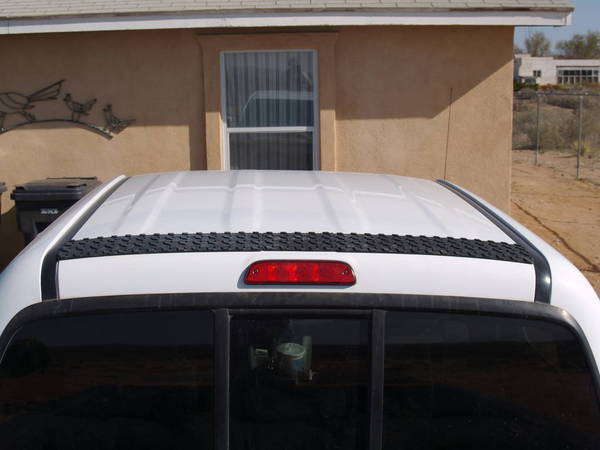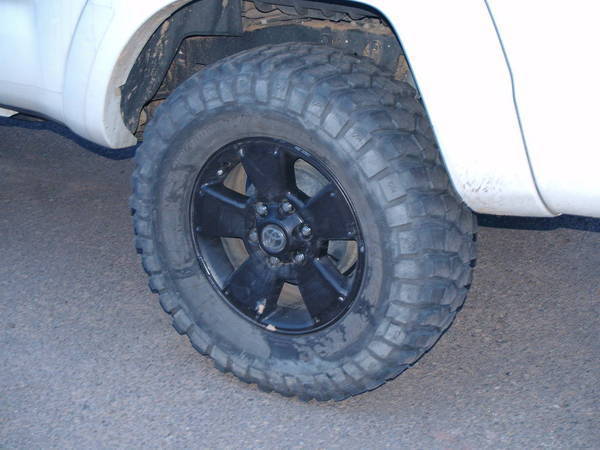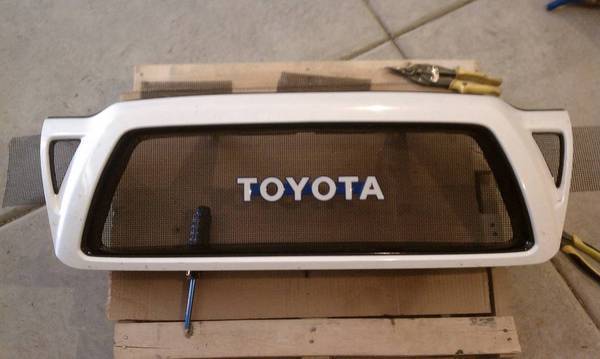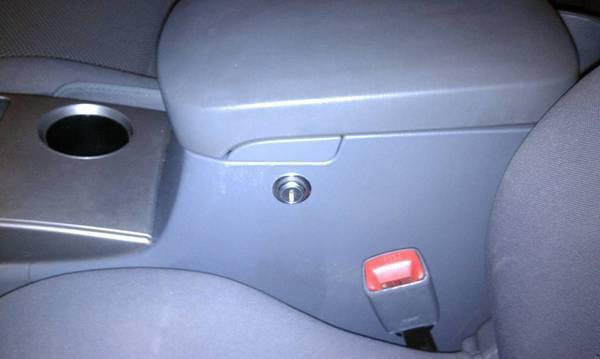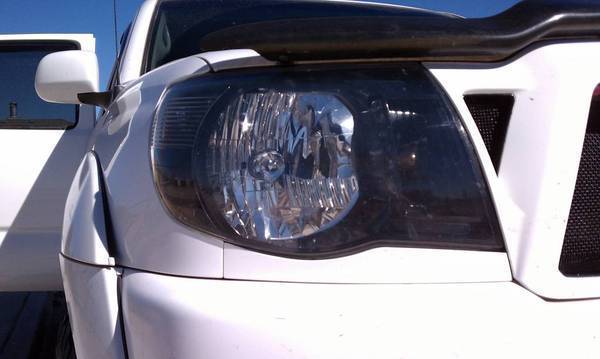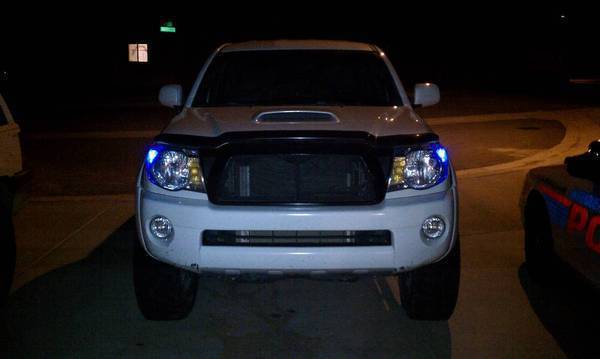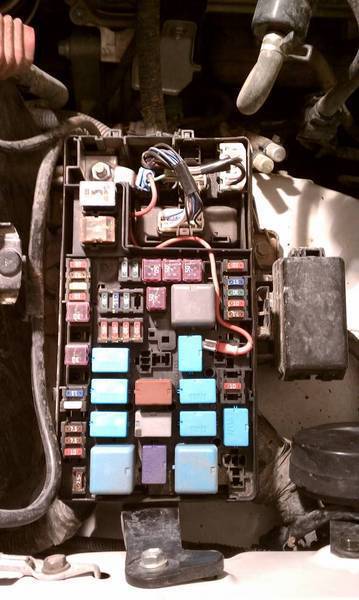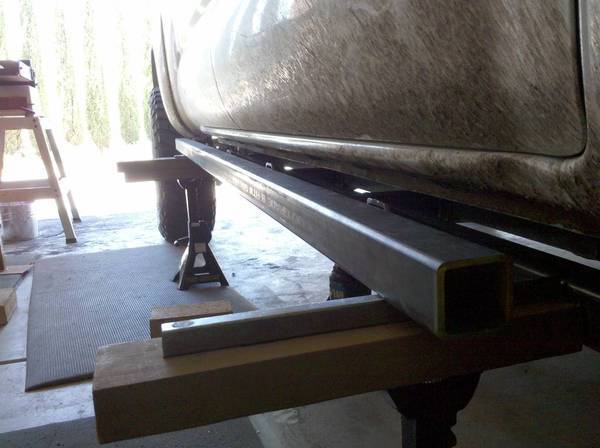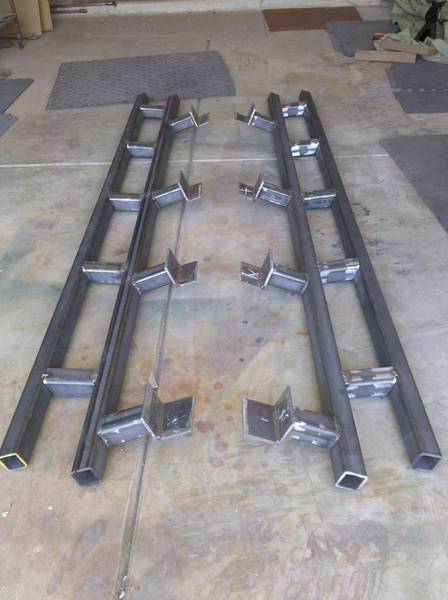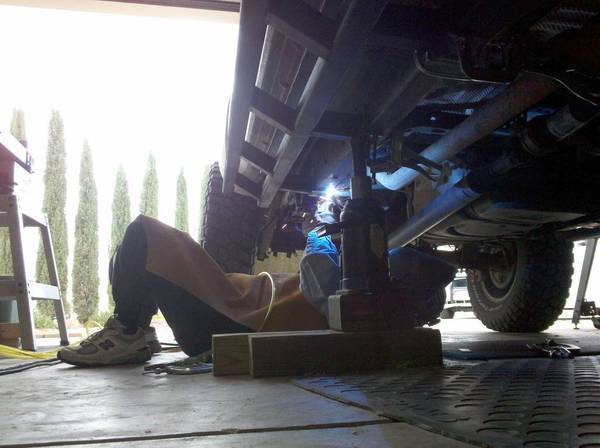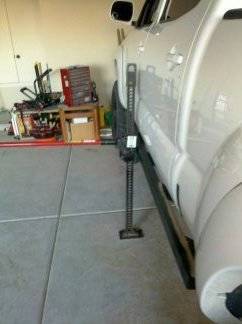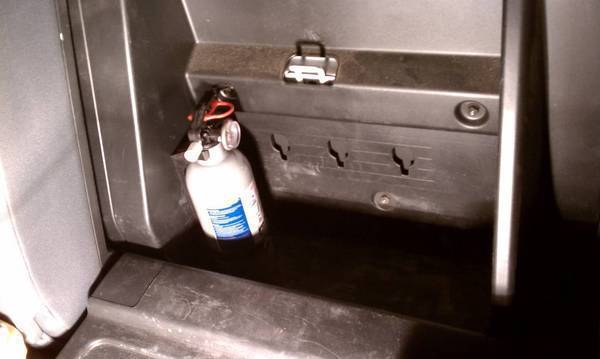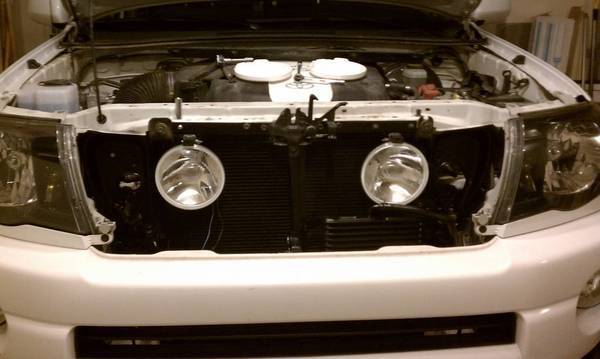 Fuse block mounted with the horns underneath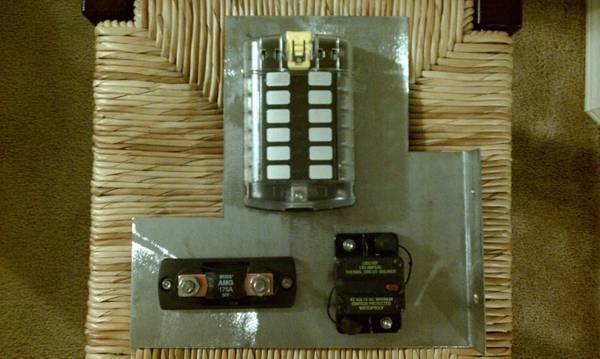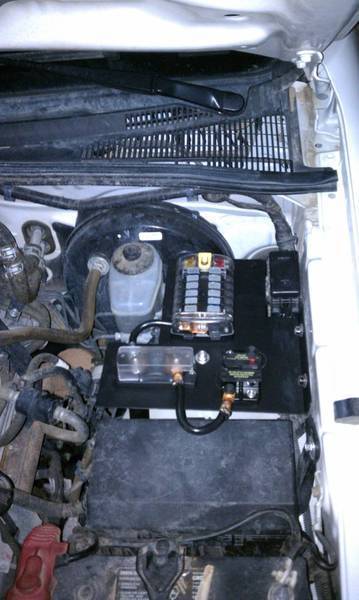 WHOOPS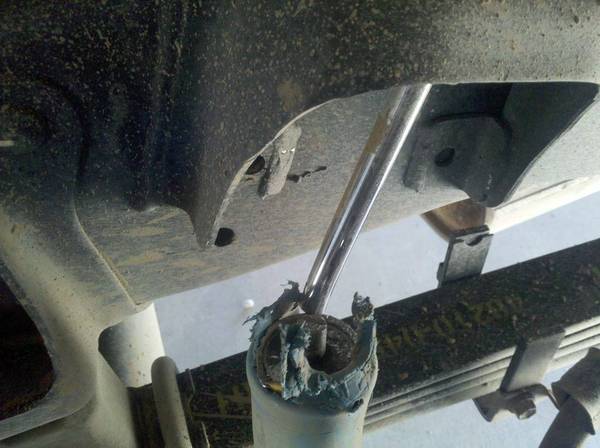 And still managed to haul rock on a busted shock......this is after we empited about half of it......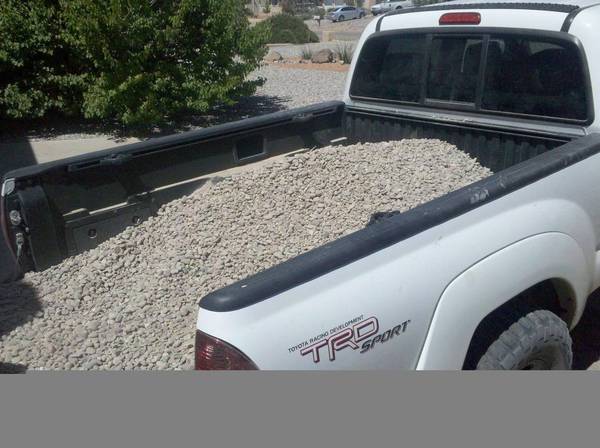 It is cause I kept doing this to the original rear shocks.......too much travel not enough shock......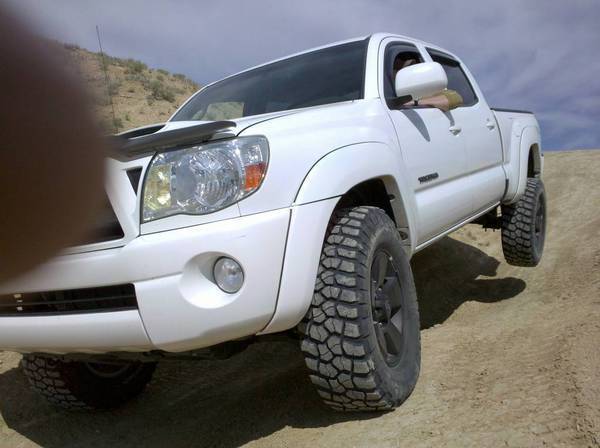 New bumper coming together.........
I'll get some pics of it on the truck this weekend when I go back and start to work on it again. Sorry for the crappy pics.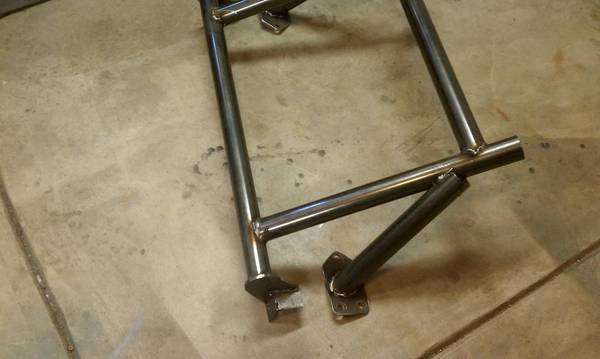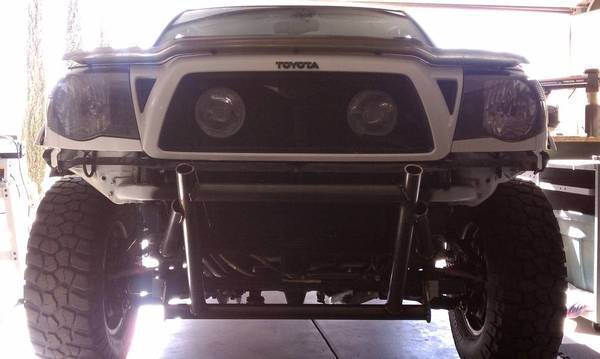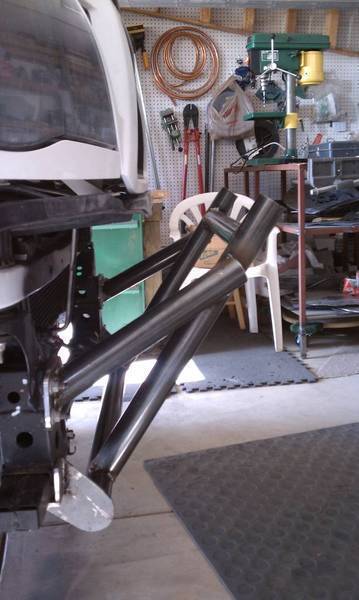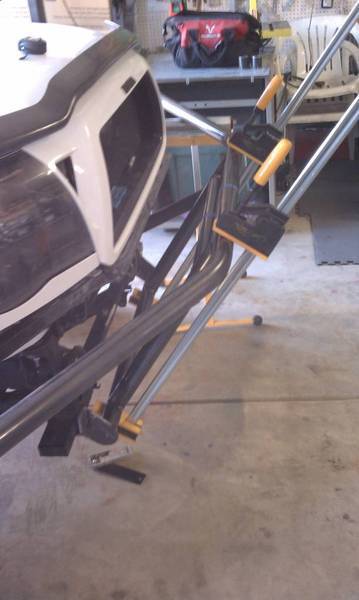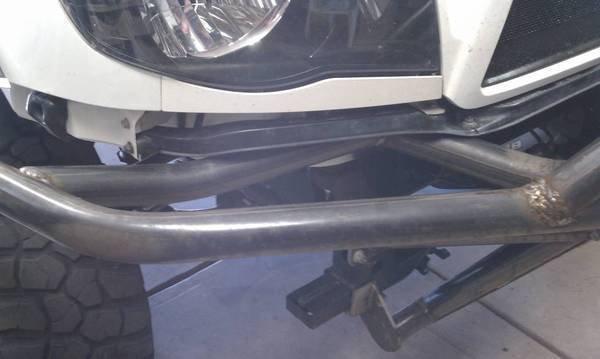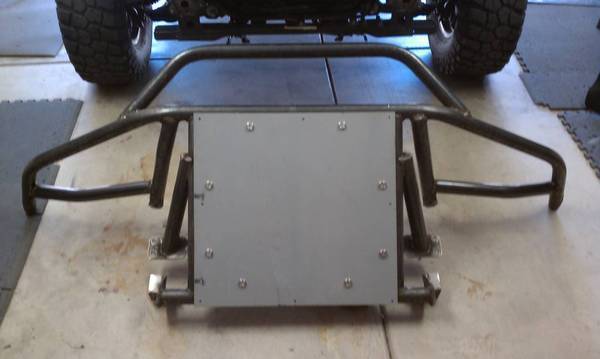 Added 3 tabs on the upper bar for the new lights I got from
CBI Offroad
.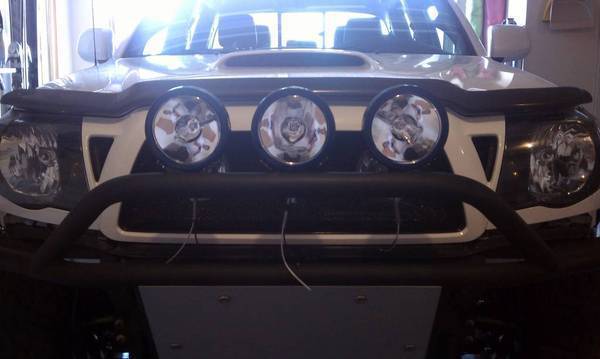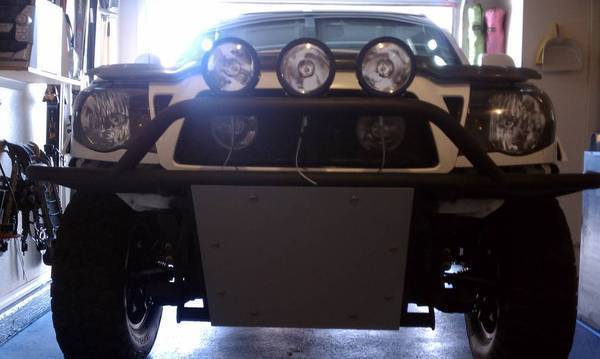 Just ordered some of these a couple weeks back and they should be here this week.
That's it for now. Got some other projects planned as well but I'll keep you updated.