My dad bought the truck for me in June, since my Camry was rearended and totaled.
He is what it looked like when i picked it up: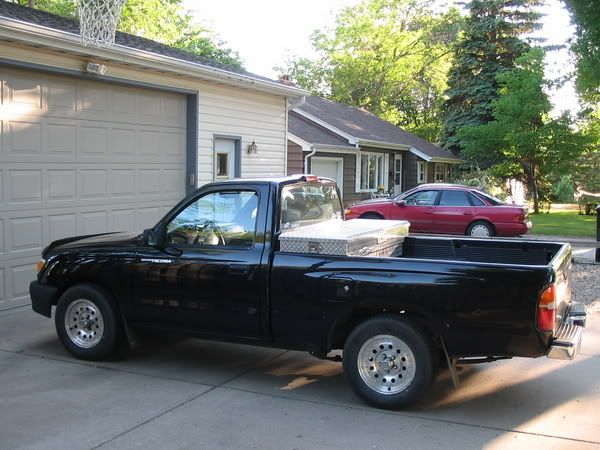 First mod was some cheezy Fog Lights from Walmart -$18 actually pretty useful!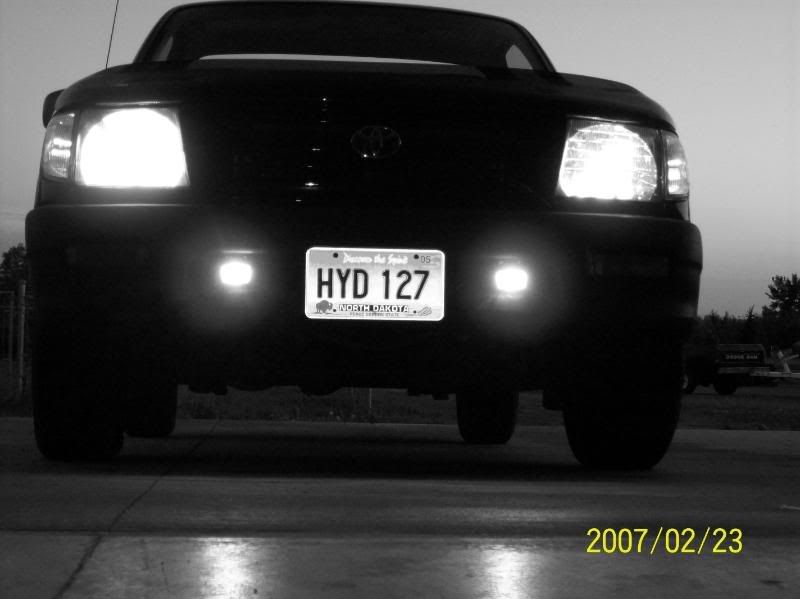 Shortly after, Gibson Cat-back exhaust and Switched the WeaponR Intake Filter off the Camry onto my truck: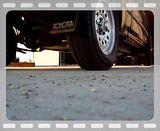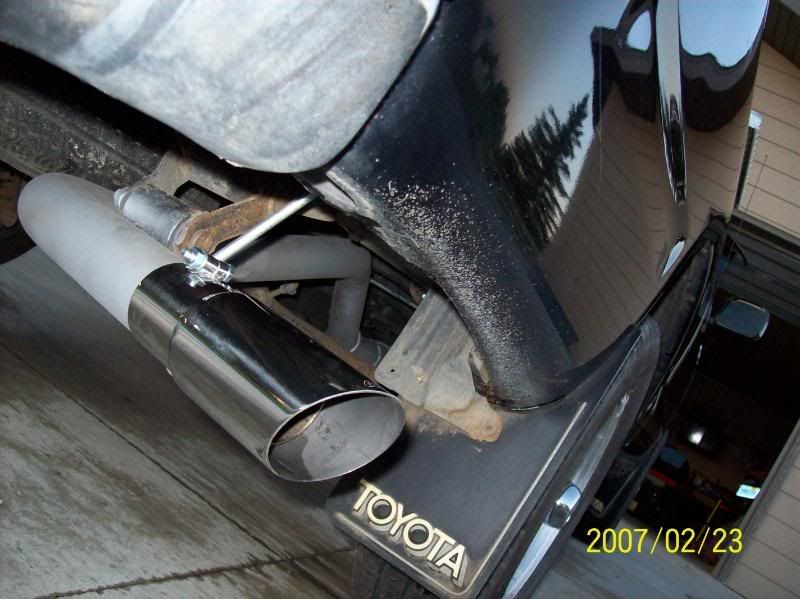 I was happy with this setup for quite a while, until I decided to Lower the truck, so, of course, Rims were needed:
18's wrapped in 245s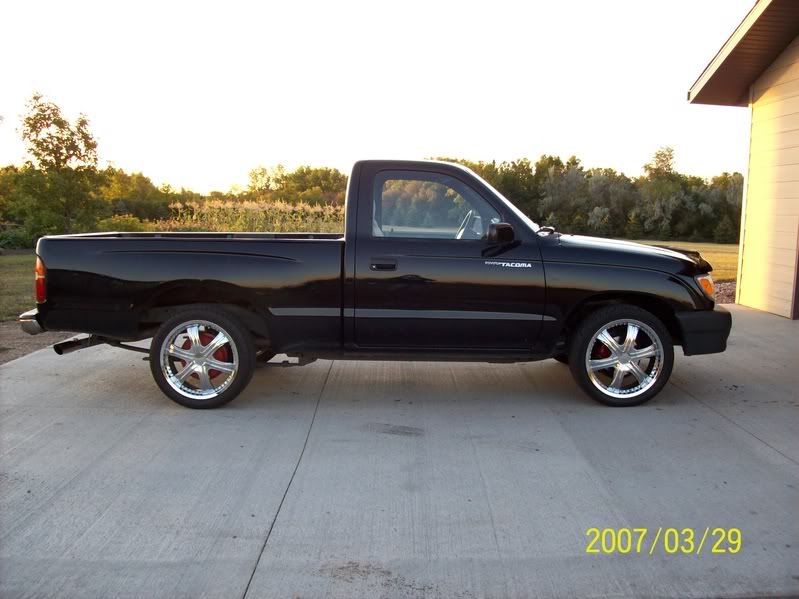 Then came the drop (rear first):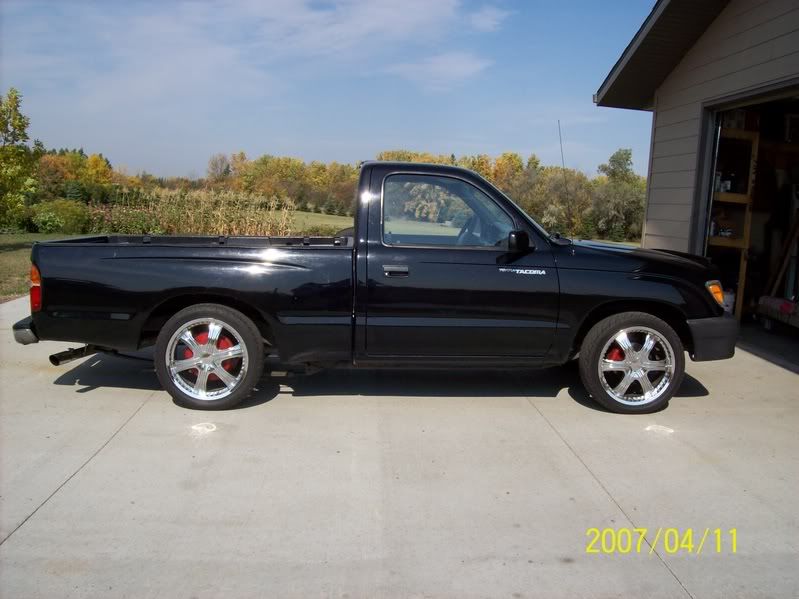 Front and Rear: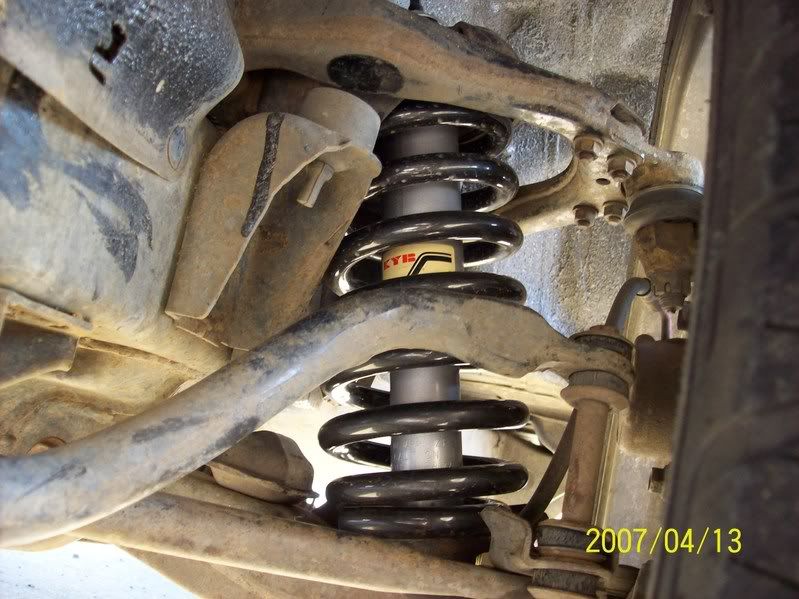 I got bored one night and decided I needed a change in the current audio setup, which was two 8" Kicker Comps behind the bench seat. This was constructed: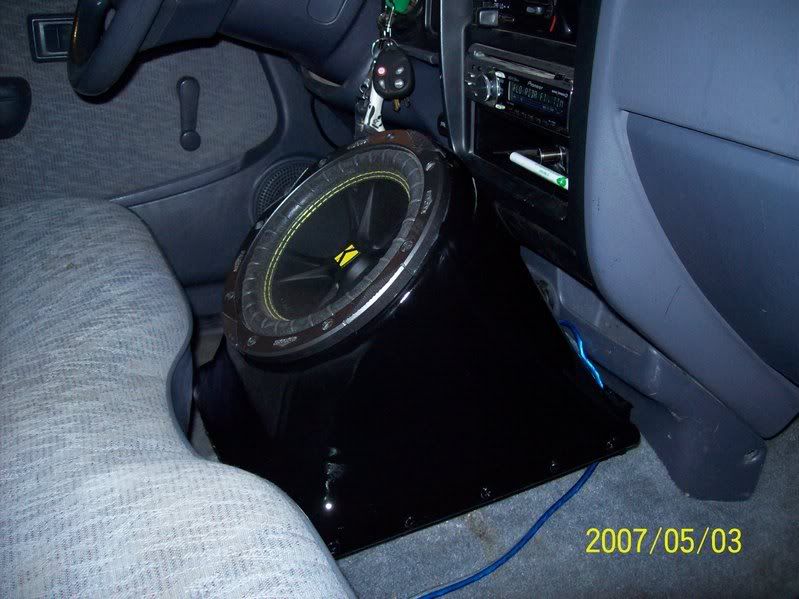 I had a 60/40 split bench laying around, so that was the next project. removing the bench and inserting the split bench.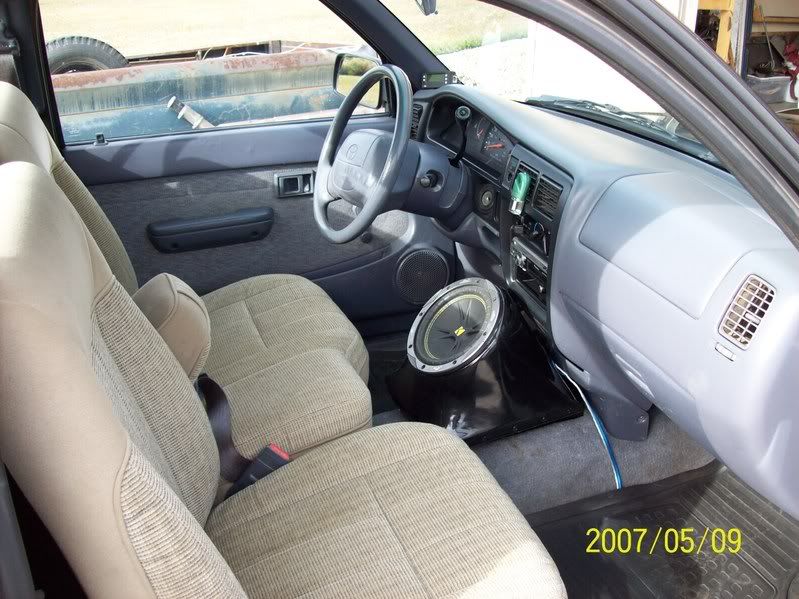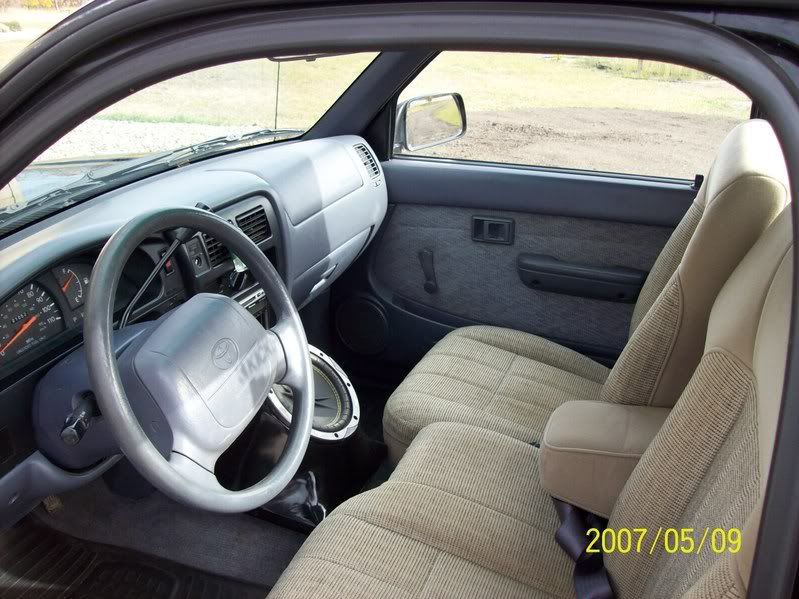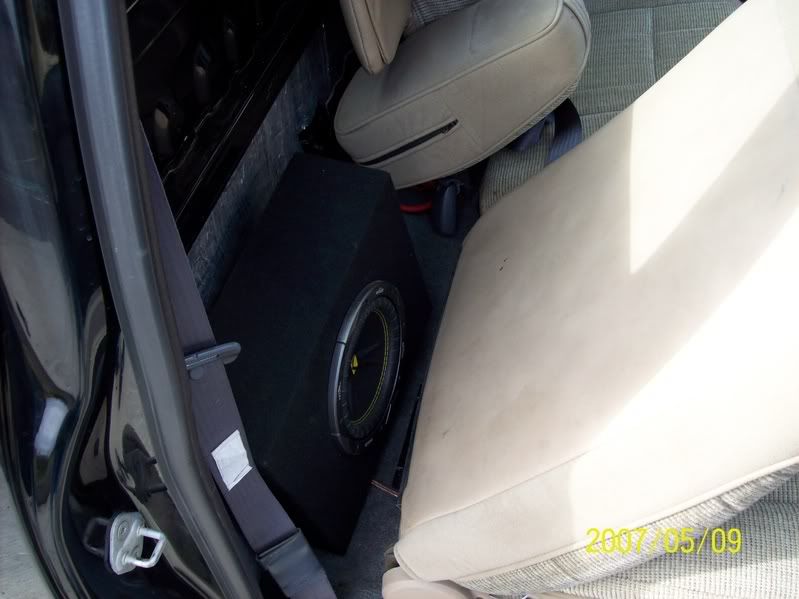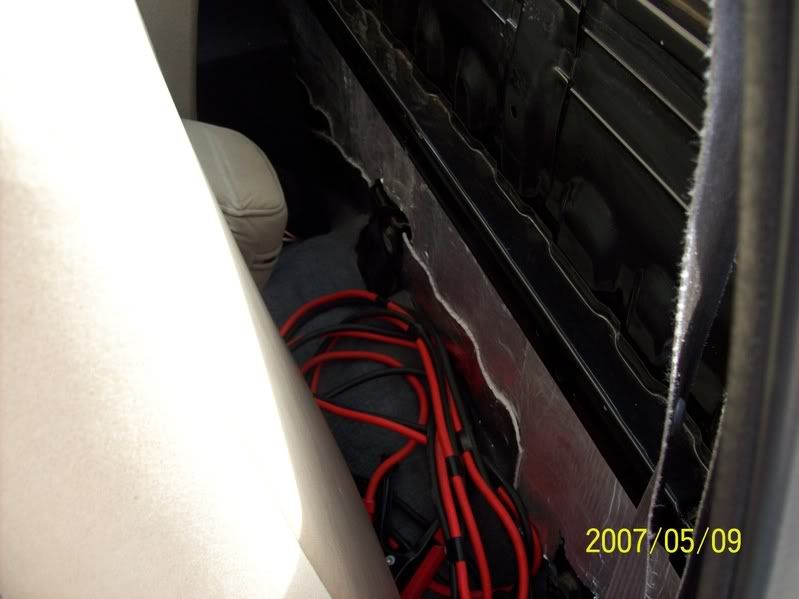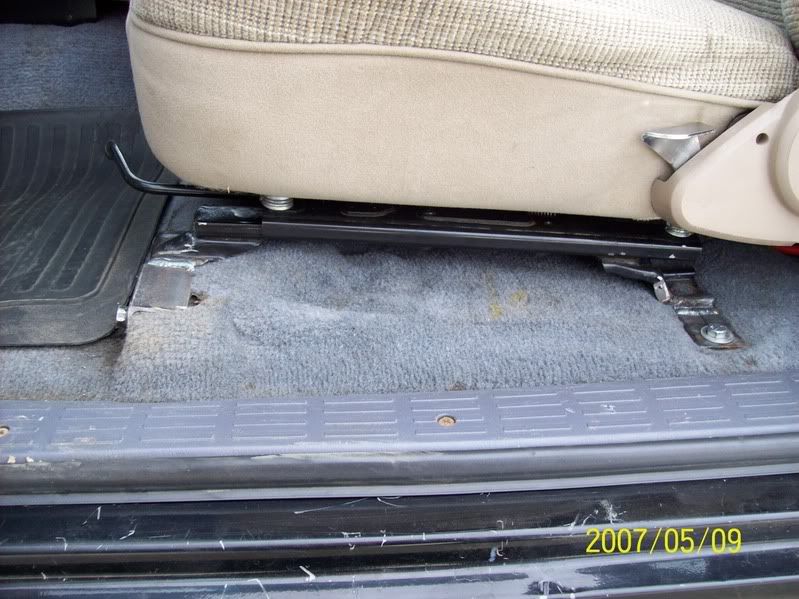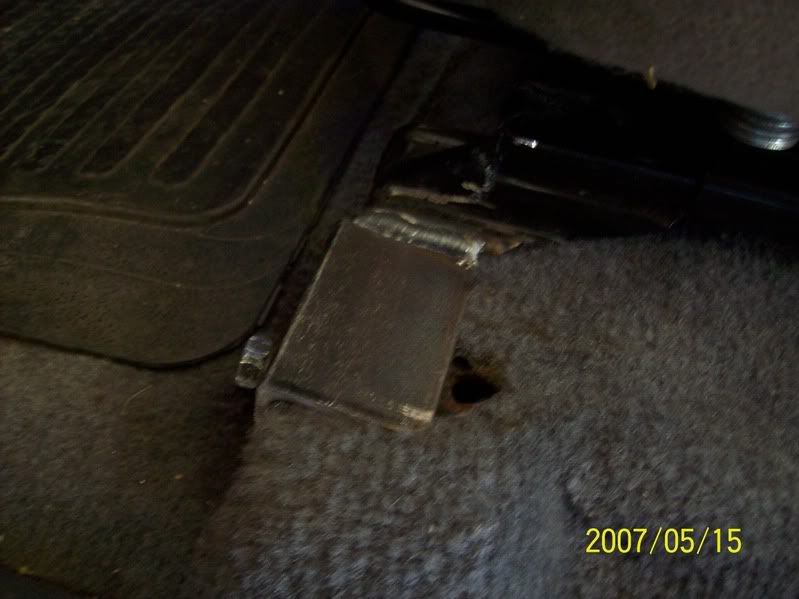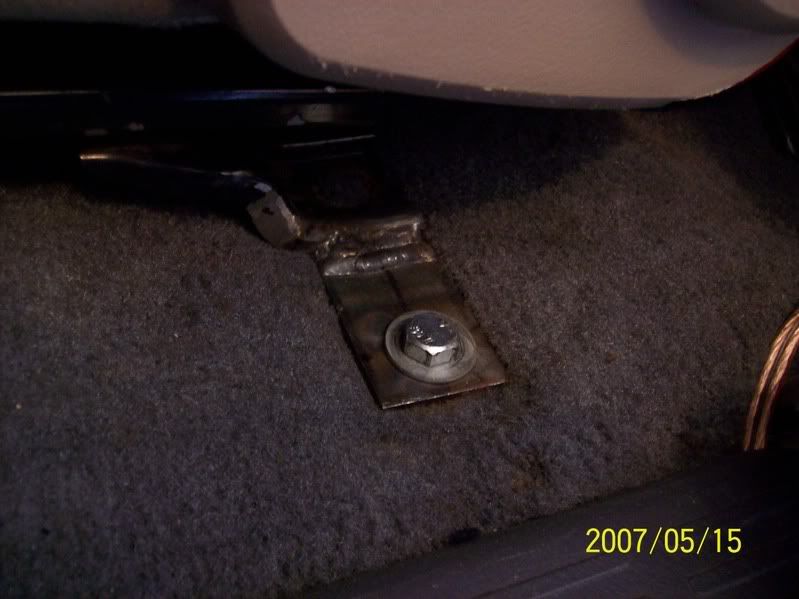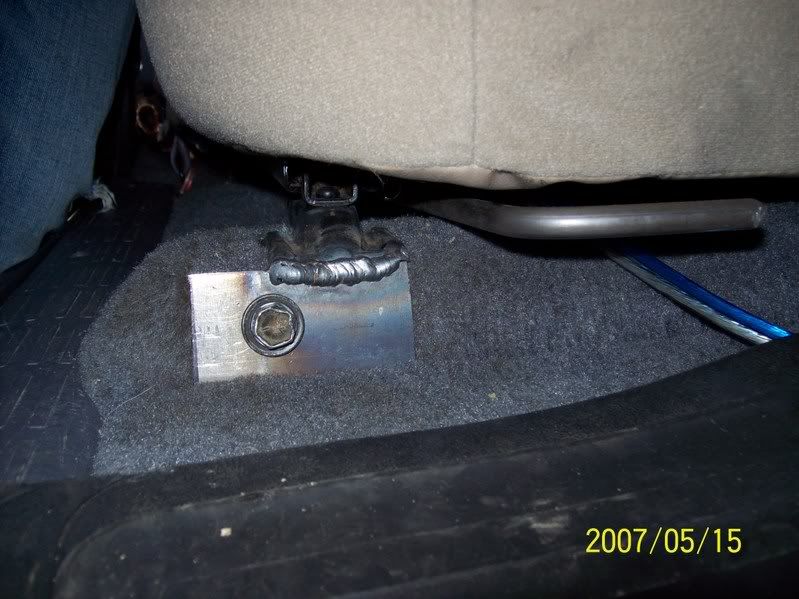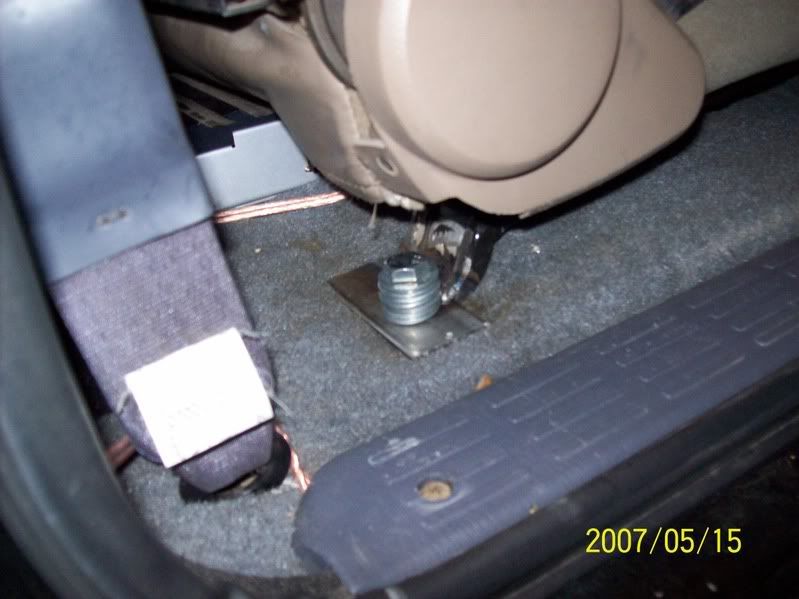 The seats had some spacing issues, so I had to mock up custom brackets, which were actually the stock ones from the bench seat. But I go them to work, and they sit really nice!
During the time of the seat installation, I gutted my interior and doors and put a product called Frost King on all the surfaces. Vette and stang restorers swear by the stuff so I tried it out. It really keeps the cab at a nice temp and makes the stereo system sound louder. It also helps keep the road noises quieter! Its cheap too. I dont have any pics of the install unfortunately.
Smaller mods that I've done:
Added a turndown to the intake and crankcase breathers.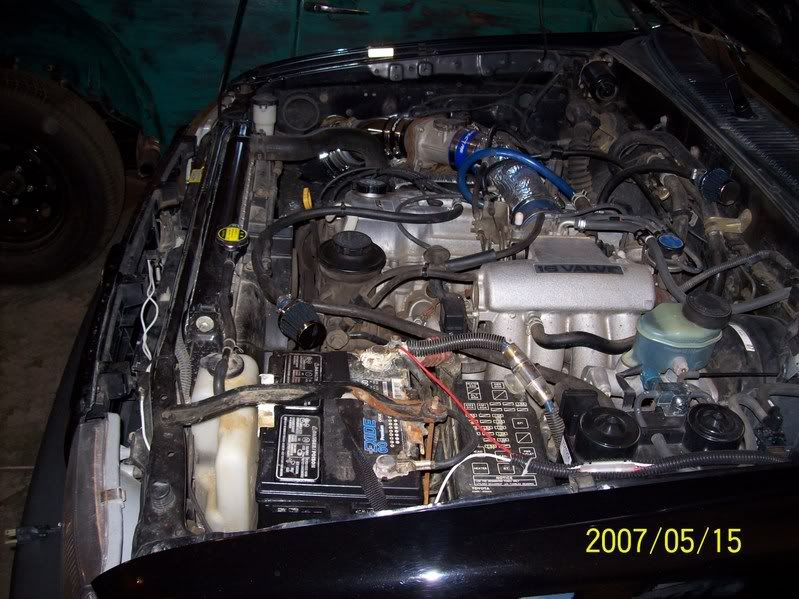 Blue LEDs
(No pics)
Blacked out blinkers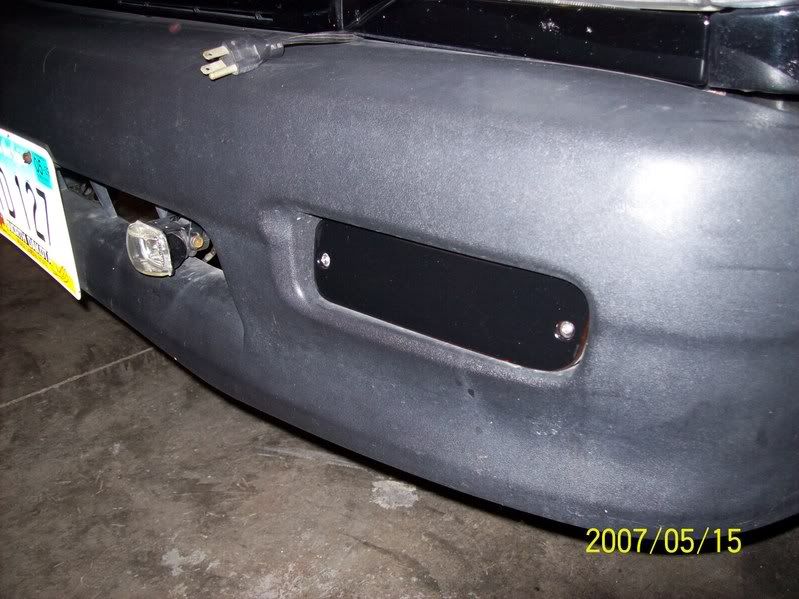 Scanguage
:
Current: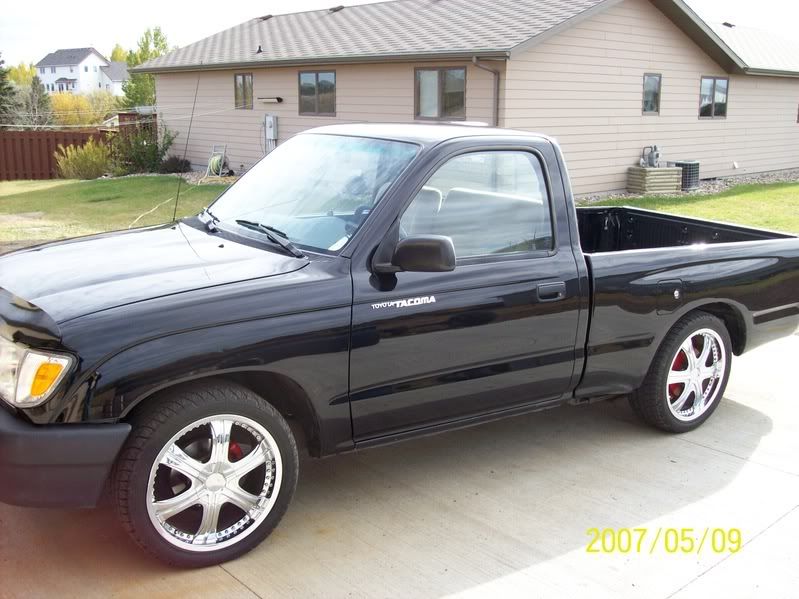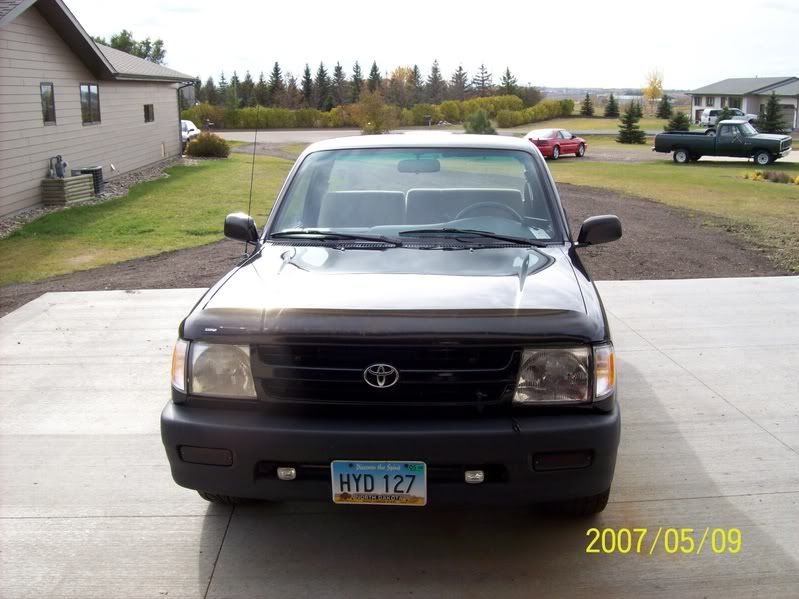 Mods to follow:
TURBO!! stay tuned.