EDIT: always open to suggestions or Ideas. With that being said, After seeing what I have, tell me what you think would make it really stand out. Open to many new things, but I don't care for the big metal bumpers.
So I bought a 2011 tacoma trd sport about a month or 2 ago. It was pretty clean, just sissy looking. I don't do much mud riding ( I build powerlines in louisiana for a living, I do all the playing in the mud I could ever want to do at work) and I don't do rockclimbing. I hunt out of my truck. and so the upgrades so far reflect my mississippi redneck tendencies.
Heres a pic or two of the day I got the truck.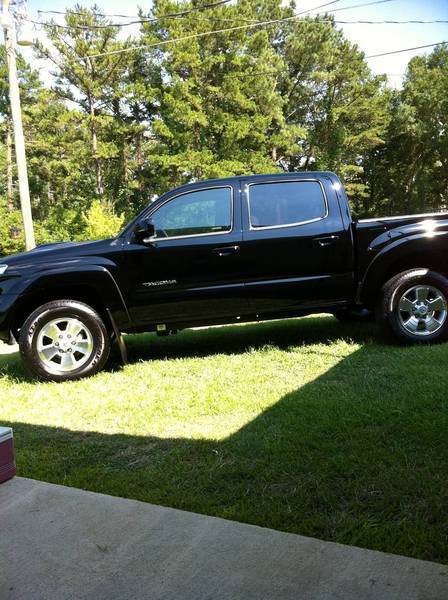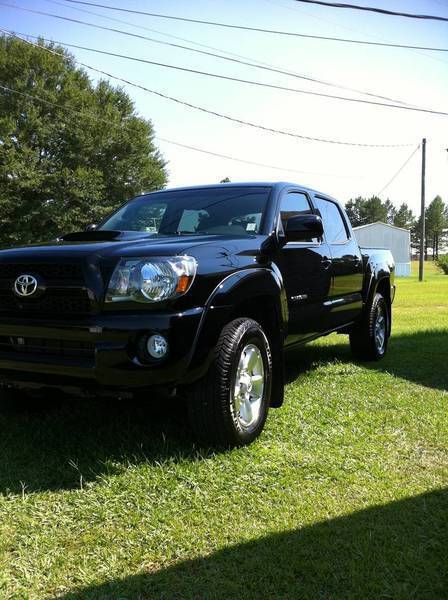 Then I bought a black tool box for it. Whats a truck without a toolbox?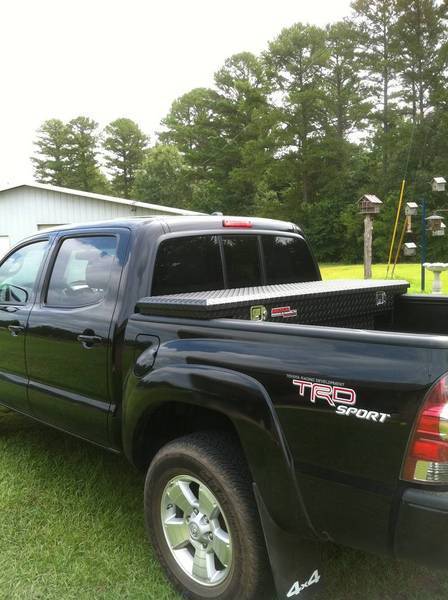 Then I got some camo seat covers from marathonseatcovers and man do they look and fit great.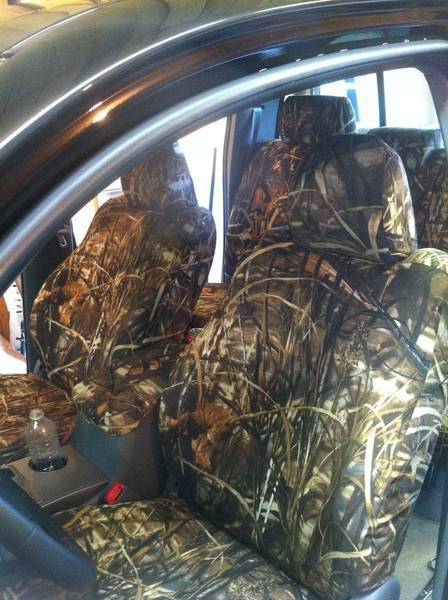 Then I bought a pro comp 3" lift ( after looking at blacktacoma23's truck vs. all the other
toytec
, emu, etc. lifts) I don't have a pic for the shocks, but of course new tires and wheels were needed. So I bought some 20" x 9" BMF Novakanes and some Nitto Trail Grapplers (295x55x20) so almost 33x12x20... and here they are.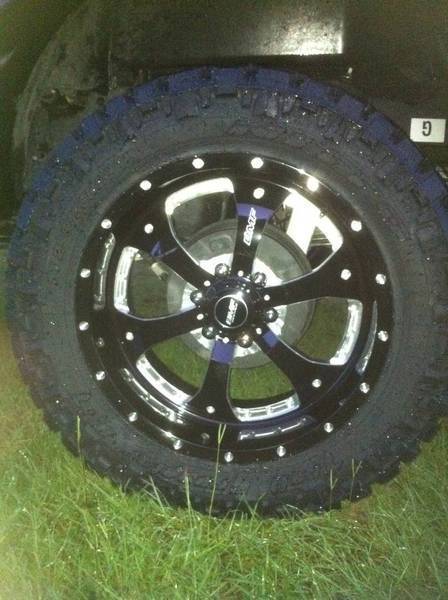 Got it all washed and shined up, and here are a few pics of how it sits as of two weeks ago.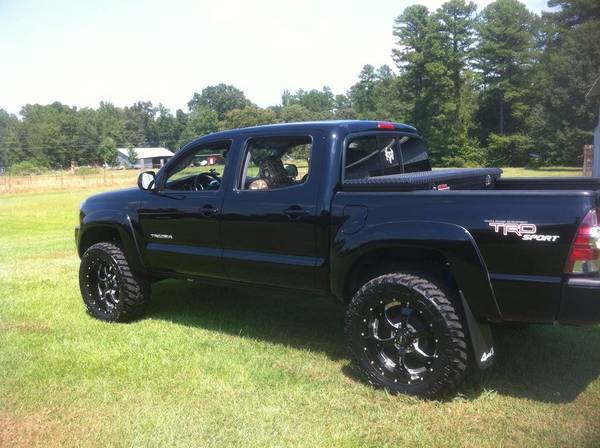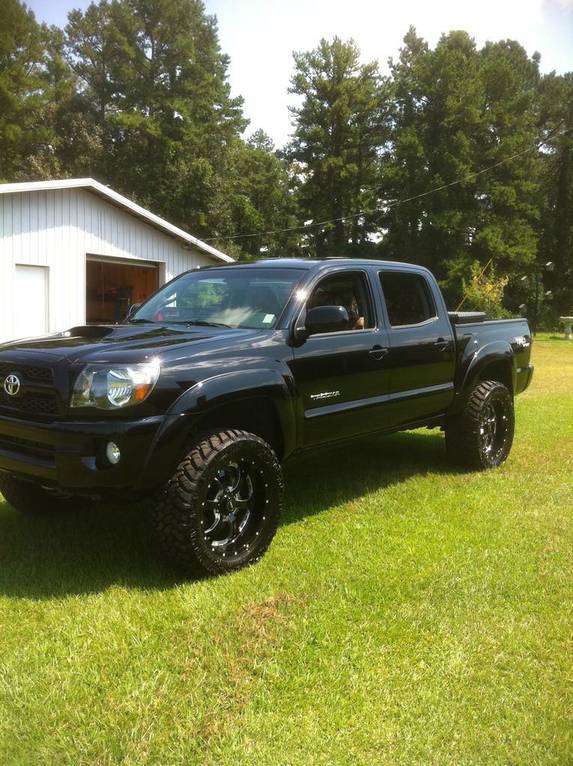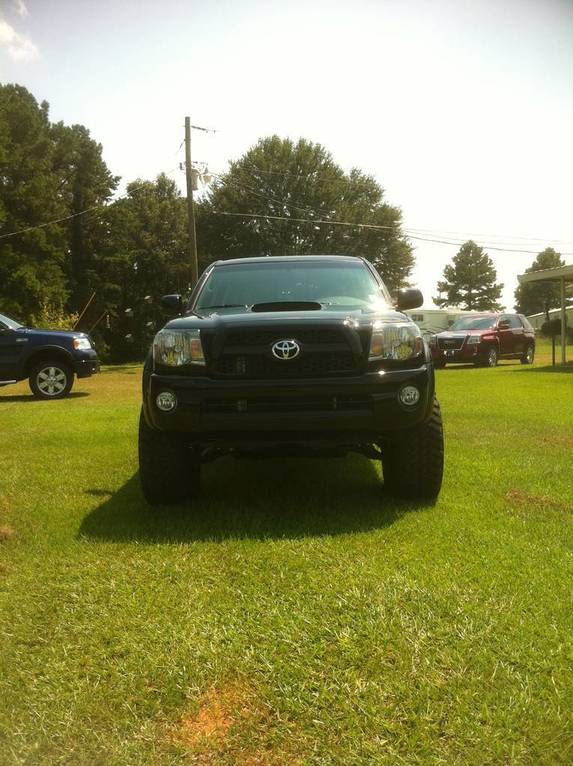 I plan on ordering some black n-fabs soon. As well as getting the windows blacked out, major speaker upgrades (don't the factory setup suck balls?) and anything else that I see that I want.
I have the stock wheels and tires for sale, so message me if interested. they have like 3k miles on them. As well as the stock struts, coils, and rear shocks. They also only have about 3k on them. I will post pics on the for sale threads.