This is my 2008 Toyota Tacoma Regular Cab Base Model (5Lug) 2.7L I4 2TR-FE w/ Aisin R155 5-Speed Manual Transmission. It is the cheapest truck you can buy, besides the fleet model.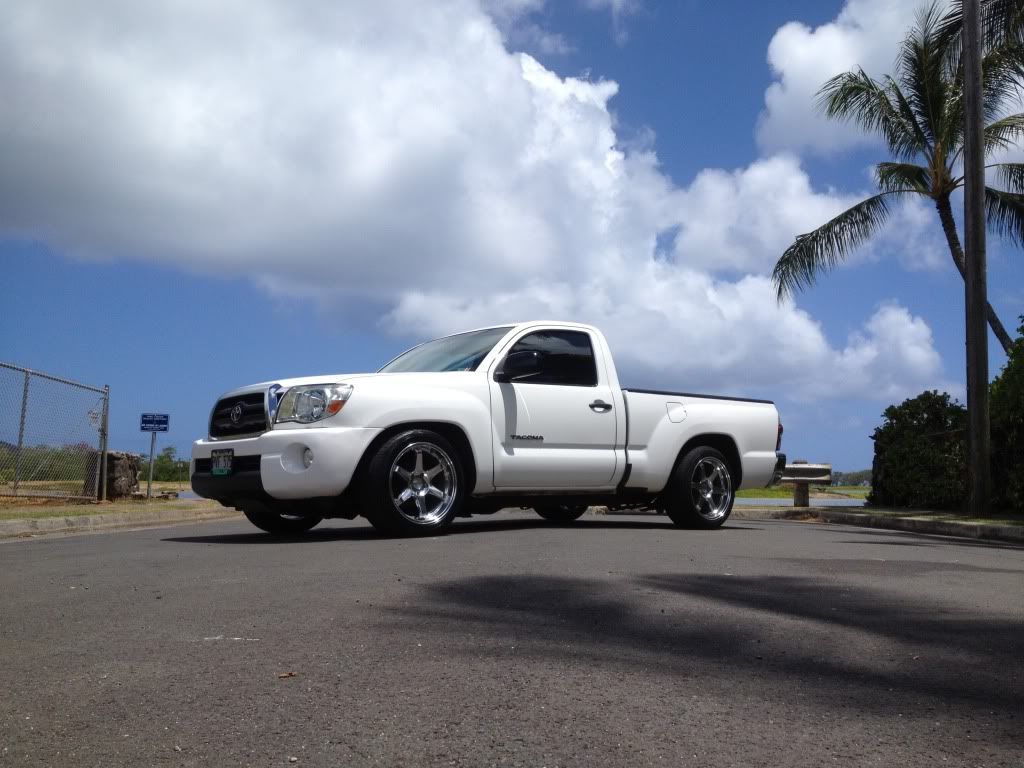 Thread is organized in chronological order with the exception of current photos on the first page. All comments, and subsequent posts by myself are in this order.
Bought her back in the end of April '08
how she sat back then:
How she sits now: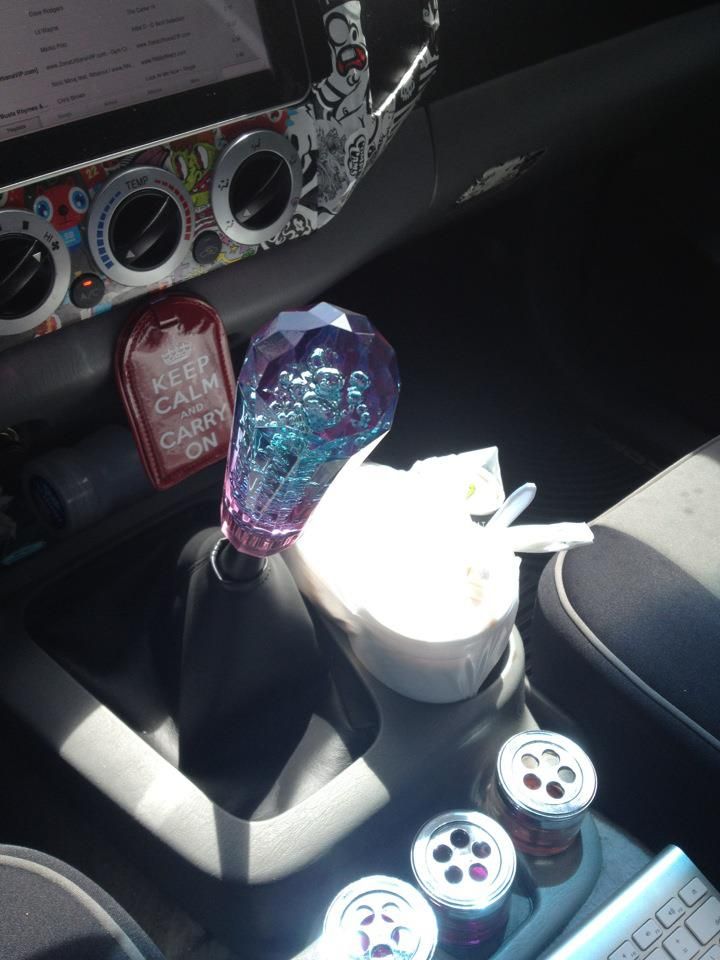 Modifications
Audio:[/B]
iPad (64 GB)
Apple Wireless Keyboard
JL CL-RLC
JL Audio XR 6.5" Components
JL Audio 13TW5 Subwoofer
JL Audio Slash 500/1 Amp
Rockford Fosgate Power 6X9s in boxes
Rockford Fosgate Pro 4 Gauge Wiring Kit
TMA Audio 4 Channel Amp
SuperCrew Sound Single Sub Box Modified to fit the W5
Lights:
[IPhillips [/I]LED License Plate Bulbs
Oznium.com
LED Domelight
Oznium.com
LED Interior "Accent" Lights. Footwell, Cup Holder, Map Lights and Glovebox Light (Wired to Turn on With Door and or Switch)
The Retrofit Source
Morimoto Mini D2S Stage III 35W 5K HID Headlights
LED 3rd Brake Light
LED Amber Corner Lights (front)
2009+ OEM LED Tailights
OEM Foglights with Nokya Yellow Bulbs
Exterior:
BeefedTaco
(streetacos.com) Front Skid Plate
Chrome Rear Bumper and Grille Surround
Bridgestone Potenza RE 050 245/45-R18
Varrstoen Wheels ES 2 18.9x5 +Polished w/ Polished Centercaps
Muteki SR48 Super Silver Open Ended Lug Nuts
Valeo Frameless Ultimate Windshield Wipers (22" L&R)
Painted front bumper SuperWhite (colormatched)
CravenSpeen Stubby Antenna
35% Front Window Tint
OEM Rear Sliding Glass with Ceramic 5% over the stock privacy glass
Homemade Mini Tie Downs
Bed Stickers
Big Truck Backup Alarm thing
EZ Down Tailgate Dampener
OEM Door Edge Guards
WHALE!
Suspension
XRunner Front Bilstien Struts and Sittin Sic Stock Height Coils (950 ppi)
(0.25" Drop Front)
DJM Upper and Lower Control Arms
(3" Drop Front)
4X4 Leafs $60
(1.75" Drop Rear)
StreetTacos.com
Tapered 2" Blocks with Grade 5 U-Bolts
QA1 TS703 Rear Adjustable Shocks
Energy Suspension Super Low Profile Bumpstops
Toyota OEM Front and Rear "X" Braces
Total Drop
: 3.25" Front, 3.75" Rear
Interior
Porsche 944 Bucket Seats
Fully Functional Passenger Occupant Detection System and Passenger and Driver Airbags
Wet Okole Seat Covers in Charcoal/Black with Half Piping & Rear Pockets
JDM Bubble Shift Knob
TRD Seatbelt Shoulder Pads
Ricer Mirror
Stickerbombed Radio Surround and A/C Bezels
OEM Cruise Control
OBX Sport Pedals
OEM Door Sill Protectors
Various Stuffed Animals
Engine/Drivetrain
K&N Drop in Performance Fitler
Secondary Charcoal
Air Filter
Delete
Flowmaster Super 44 Muffler dumped before the axle
URD
Short Shifter