after installing my yellow top optima recently i finally am able to hook up my winch, after getting ready to hook up wires and contol box i realized that there wasn't much room to put the box in the normal place (far left of winch)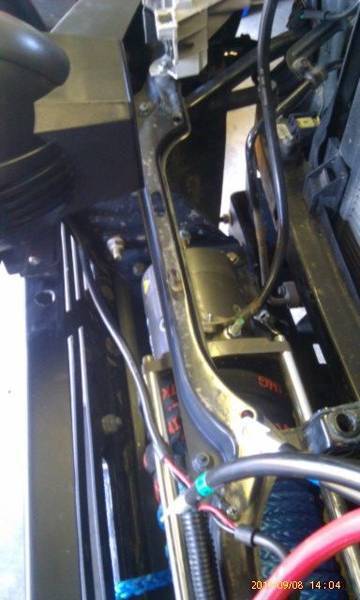 I spoke with steve at CBI and he said most people place under the hood, I did not want to have to open the hood everytime i want or need to use the winch so a few beers later i decided to mount the box to my grillecraft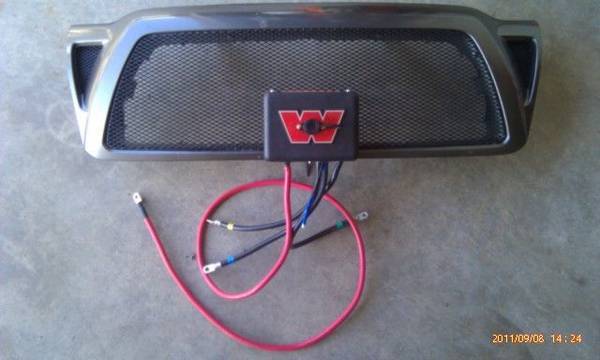 I had to open the cover and re arrange wire so they come out the bottom of box instead of the top rear.
i used the existing bolt/nut and attached to grill, i also re drilled holes for driving lights and moved them over 2" for the box to fit inbetween lights as they would not fit. of course i found out after i had attached it to the grille, so another beer and some drilling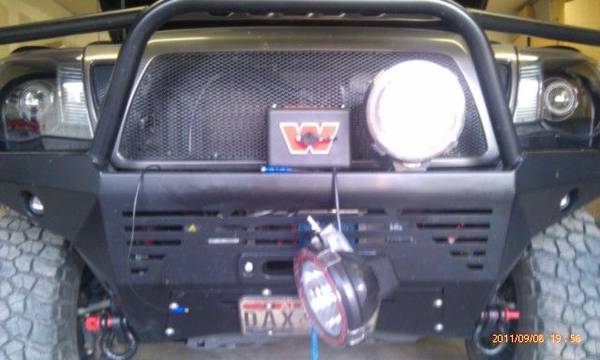 i had to extend the ground from box to motor ground, i needed the excess wire for it to reach the box using some butt conectors and added then added a snap connector for easy removal (repairs etc...)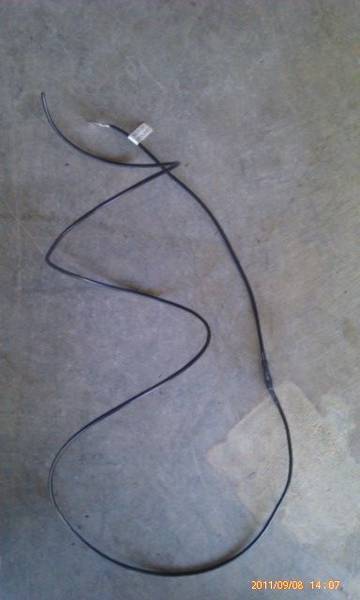 once i had the correct length i followed the instructions from warn, cable tied the wires, hooked up to battery and everything works. I also added my hook tied off to shackle.
These last 4 photos are what it looks like now.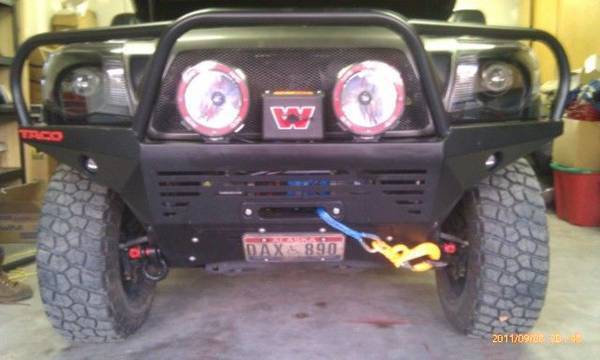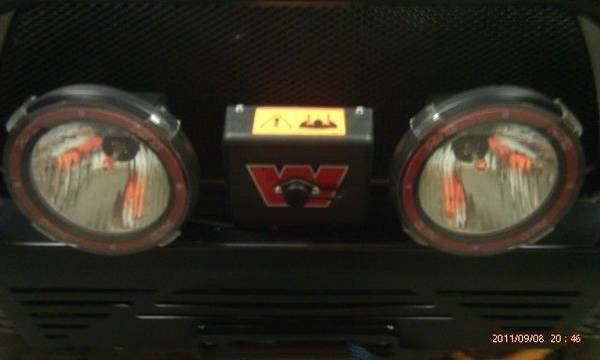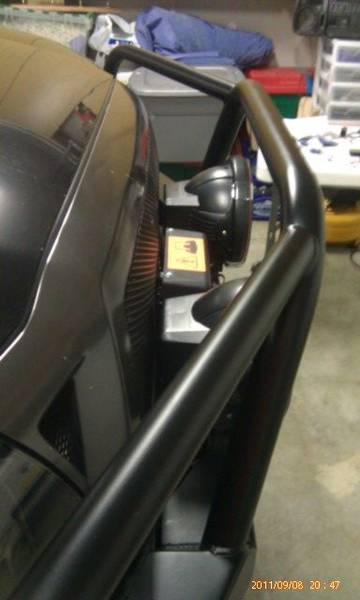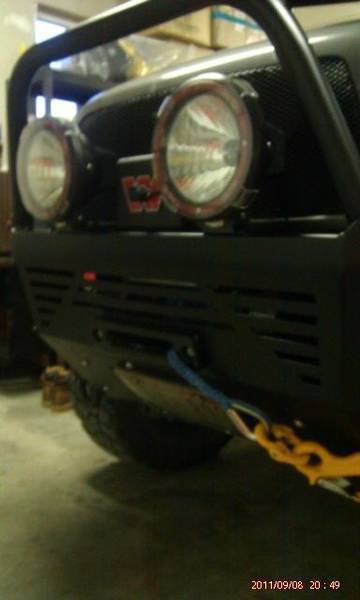 I cannot wait to test this out on a few tree stumps in the yard tomorrow.