Just got my 2011 Tacoma Double Cab TRD Off Road about a month ago, and it's time for my build thread! Starting off pretty slow but I plan to add more as time progresses and funds become available.
A couple of days after I got it: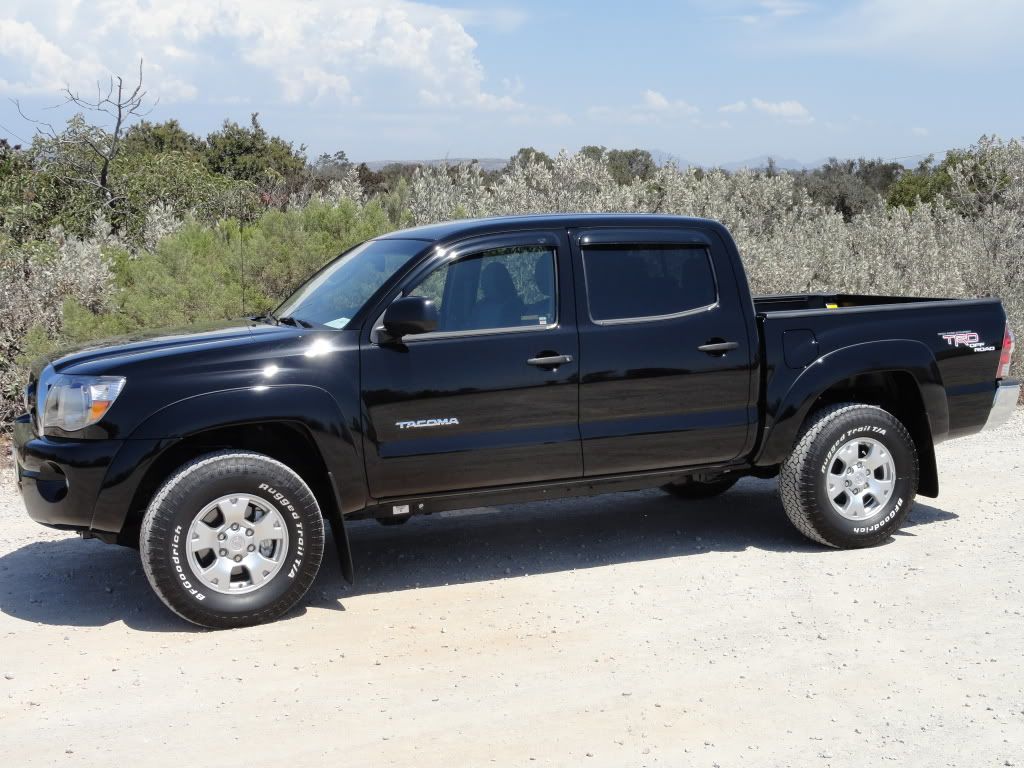 First off I replaced the stock P265/70R16 tires with BF Goodrich All Terrain T/A K/O's in LT265/75R16 :
Next mod was an aFe cold air intake with Pro Dry S filter:
The CAI was a breeze and my buddy and I installed it in about an hour while we were bullshitting around one afternoon. Like alot of people have posted, the directions that come with the CAI are pretty crappy. However with a little bit of mechanical aptitude anyone can put it in. The truck came with a TRD Cat Back exhaust so as of right now I have no plans to modify the exhaust.
Today I had Bilstein 5100's installed all around, set at 1.75" up front. Also had installed
Icon
1.5" progressive AAL's: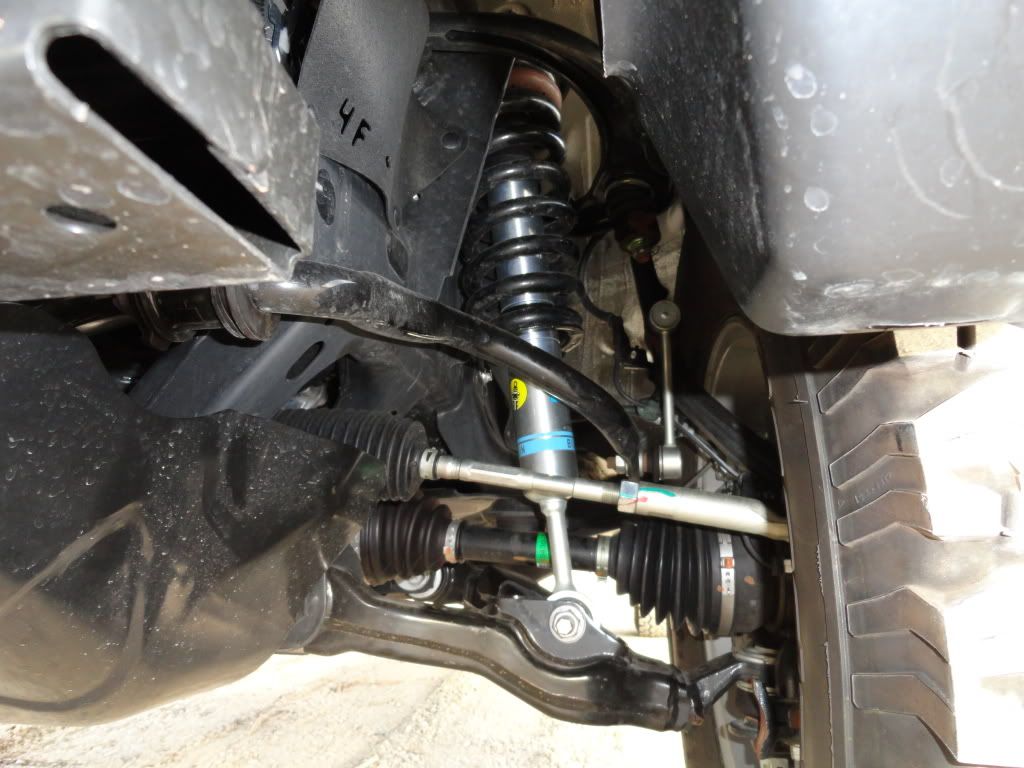 The shocks and aal's were done at Off Road Warehouse in San Diego.
Next up will be a CB radio and antenna. Looking at mounting a 4' Firestik inside the left rear bedrail. The radio I went with was the Cobra 75 WX ST. I'll post pics after the install and as I continue to mod my truck. Possible future upgrades include a color matched Satoshi grille and maybe a BLHM.