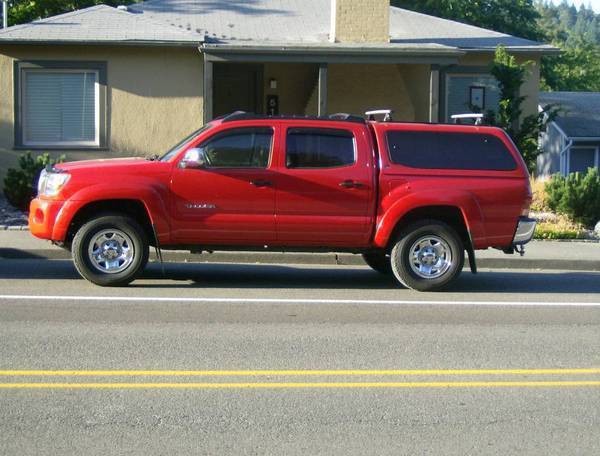 Still cant get the hang of inserting pics..... But this is my starting point.
When I get back to my truck in December I have this list of parts already waiting.
Bilstein 5100s all the way around with 855 OME coils up front.
AAL for the rear with a Beefed carrier bearing drop.
LR UCAs (stock style ball joint)
Thule kayak rack
18s with 285/65/18s
Bedrug (full bed kit)
OEM LED tail lights
Power slider window upgrade (ordered from Ben today)
DT longtube headers
Ordered: Elite front bumper with centerhoop and half-guards. LED interior, turn, reverse lights.
As soon as my # comes up, I will be ordering a new grille from HomerTaco.
There will also be a stereo system installed inside the bed seperate from the one in the cab with Ipod connection and XM radio......
Pictures will be posted the day I get back to my truck, as that is #3 on my list of things to do. #1 is to go see a friend, #2 is to get a good meal.