This is going to be my first truck build... I originally had a 2004 Prerunner Doublecab but traded it in for an 05 6spd
with only 35,xxx miles.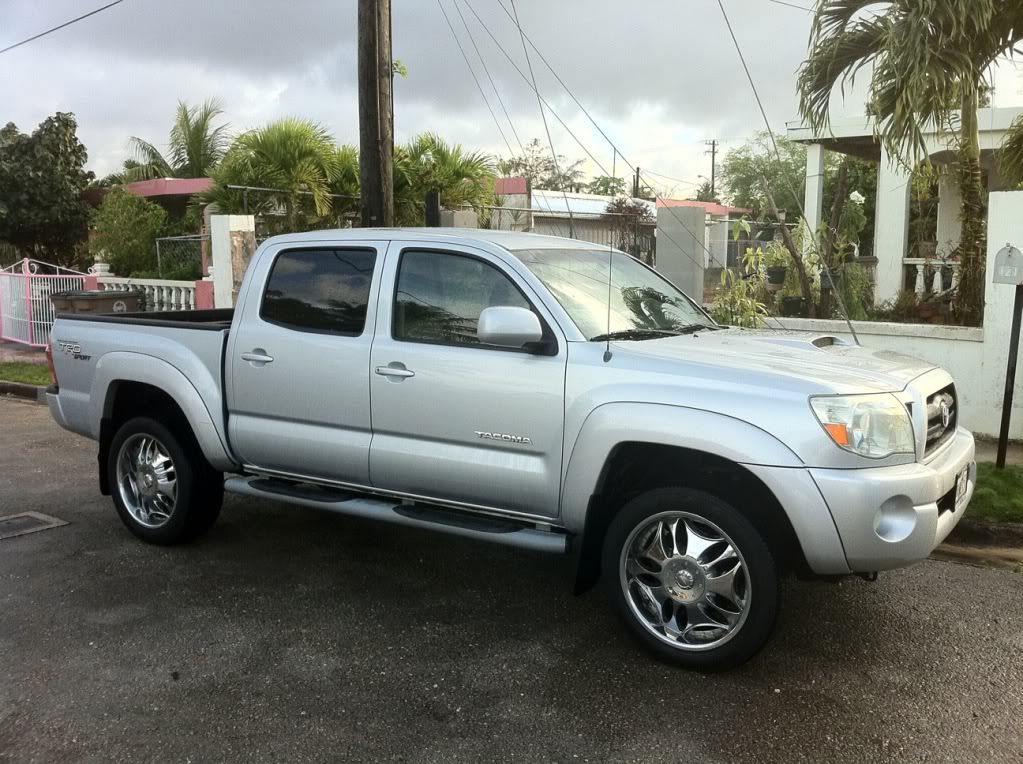 This is how it looked when I drove it off the lot. Horrible rims.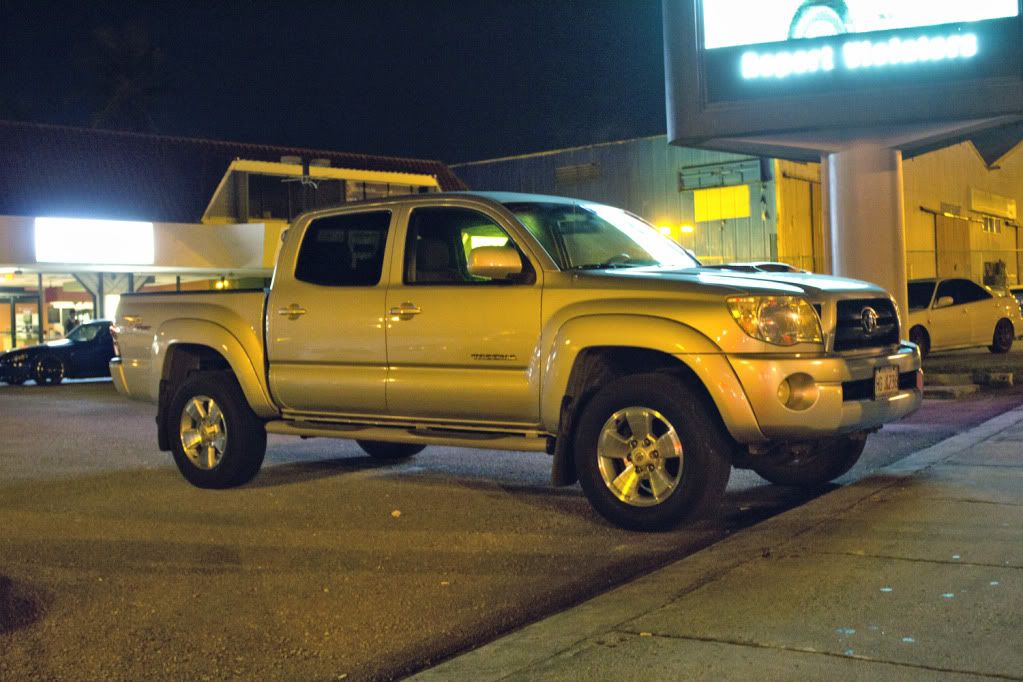 First mod was getting some OEM rims back on there... Also swapped in a shorty antenna.
[img]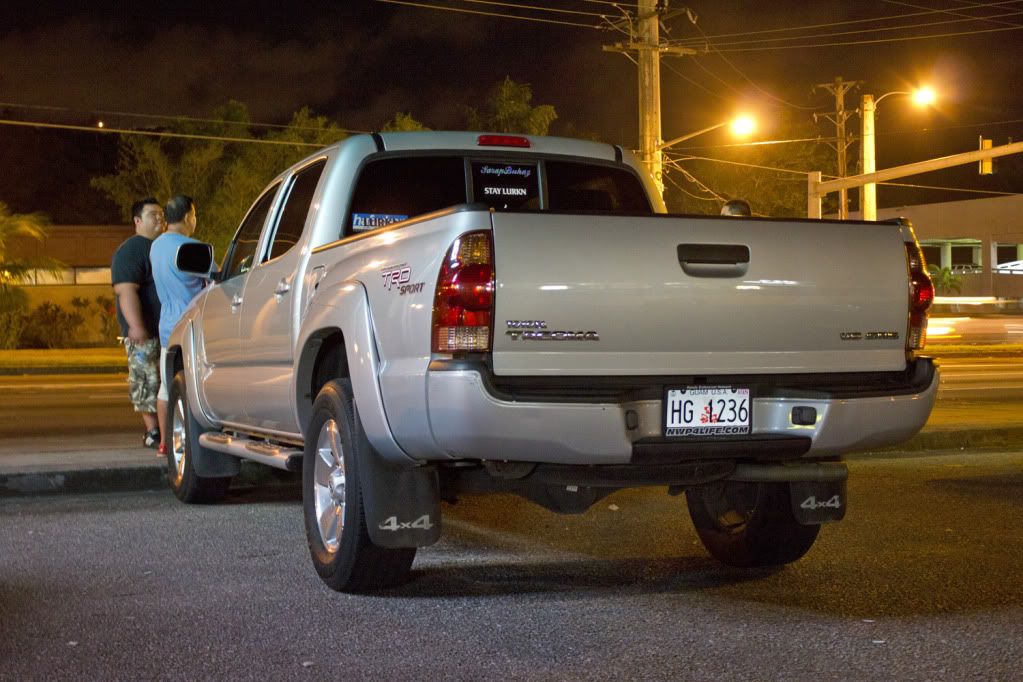 The paint isn't perfect... if you look closely at the rear fender flare, there's a huge slash on it (got it like that). I'm currently looking for a replacement if anyone reading this knows of one for sale.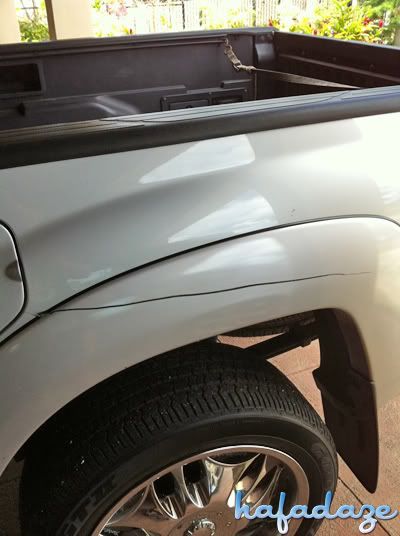 Here's a closer look at it: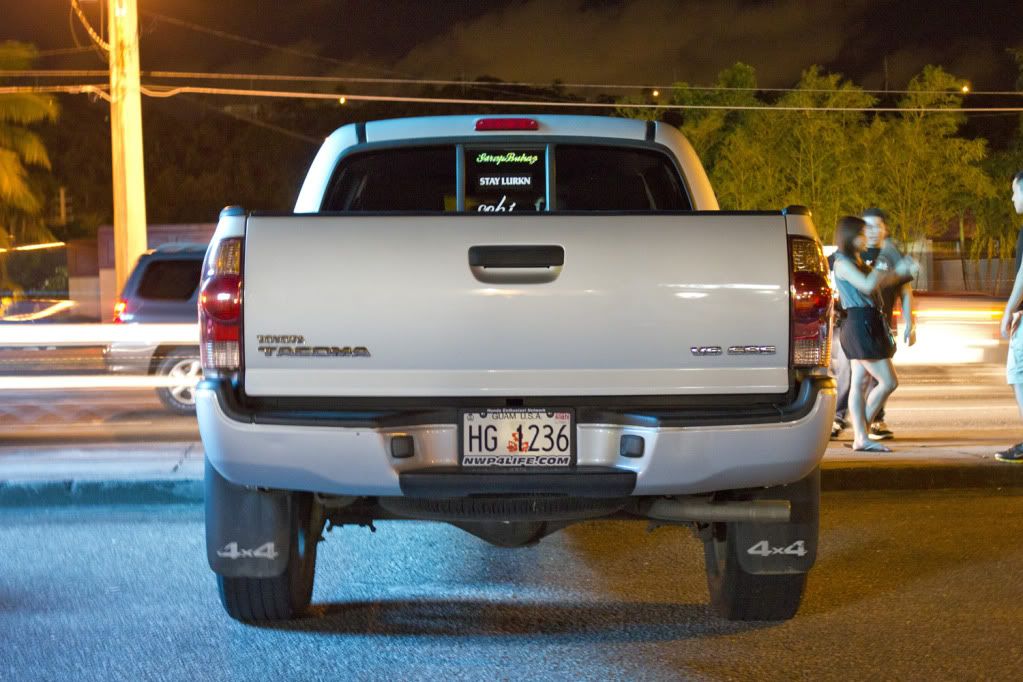 Rear shot
I have lots of future plans for it... Right now I have a set of rims/tires on the way as I type this.
Rims/tires:
18x8.5 -19 offset Rays Gram Lights 57-sx Pro with titanium lips
Firestone Destination M/T 285/65/18
Still deciding on which lift kit to get, but I'm leaning towards the
Toytec
Ultimate lift and Light Racing UCAs.
I had to do a lot of reading... it's like starting over with all these terms - having come from the Honda world. This was my previous build - a 2000 Honda Civic SI which was featured in the September 2010 issue of Honda Tuning Magazine.
http://youtu.be/xAEz7ApdDQE
http://www.hondatuningmagazine.com/f...i/viewall.html
I'll update with more pics as I progress along the build. Thanks for looking!
FINALLY GOT MY LIFT AND WHEELS ON: