Check out my new
LED Lighting
Company!
UPDATED INFO: 05/16/13
UPDATED PIC: 04/10/13
So... Before everyone else starts asking, the answer is no. My license plate does not say Jafar. It says JAFR (pronounced Jaffer). Stands for "Just Another Fucking Ride"... There is another meaning for it, and a long story behind my usage of it, but that is neither here nor there. So without further ado:
Specs:
2005 Toyota Tacoma V6 4x4 Double Cab
~130,000 miles on the ODO, still runs like day 1
Exterior
Debadged sides, rear badges painted black
Truxedo Lo-Pro QT
Tonneau cover
LED Lights all around
FX-R Retrofit with dual XBALED Halos Morimoto Five5 ballasts OSRAM CBI bulbs
Dipped lower valence and roof (OH YEAH)
Hawk LTS Brake Pads
17" XD Spy Wheels
285/70/17 Hankook Dynapro ATM Tires
5000k HID fog lights
Black TRD Sport Bedside decals (Thanks to DrewH)
HomerTaco Raptor "Toyota" Grille
Hood Scoop Painted Black
32" Morimoto XBAR LED Bar
Interior
Cool White LEDs all around
Dash lights changed to white background with blue needles
Pioneer AVIC X-920BT
TRD front bucket seat covers
Weathertech
floormats front and back
Escort Passport 9500ix Radar/Laser Detector
ImMrYo Rear View Mirror relocation bracket
AEM boost and AFR gauges
Suspension
OME 3" Lift w/ Dakar Leaf pack
LR UCAs
Under Hood
TRD Intake
Aero Turbine 2525 setup with rear cat delete
DTLT Headers
Walbro 255 fuel pump
TRD S/C
URD
2.825" Pulley
What's Coming aka pile of shits laying in the corner of my house
SS Extended Brake lines
Future Hopeful Mods
2009+ LED Tails
Sliders
Relentless Rear Plate Bumper
Here's a stock photo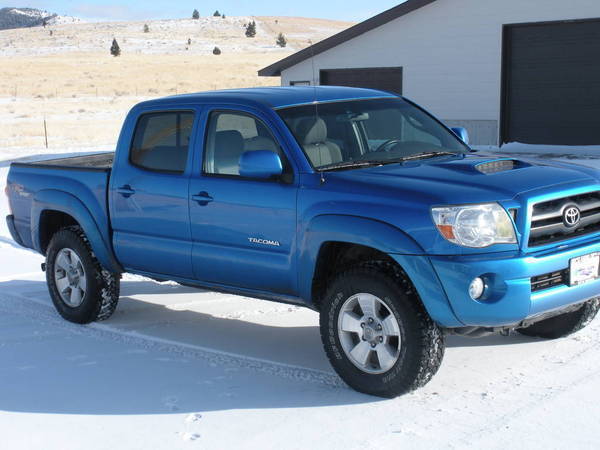 First mod, painted my engine cover!
Shortly after that, I repainted my badges and added on the tw sticker (arguably the best mod yet
)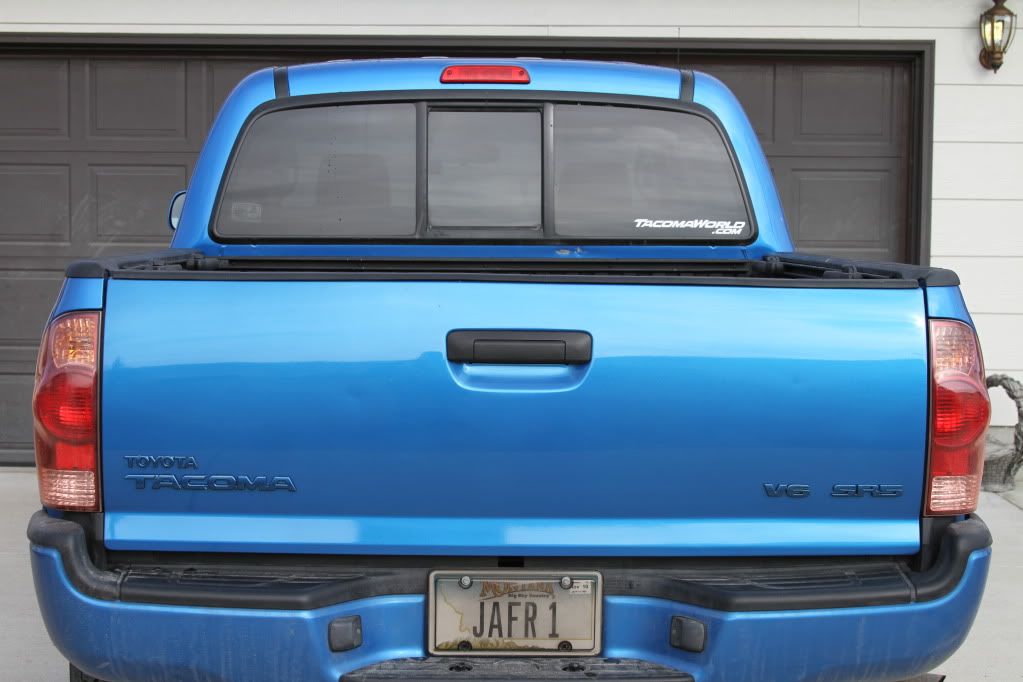 I then decided to get myself some eyelids. They stayed on for a while. I repainted them approx 100 times or so it felt, could never get the color right, so off they came!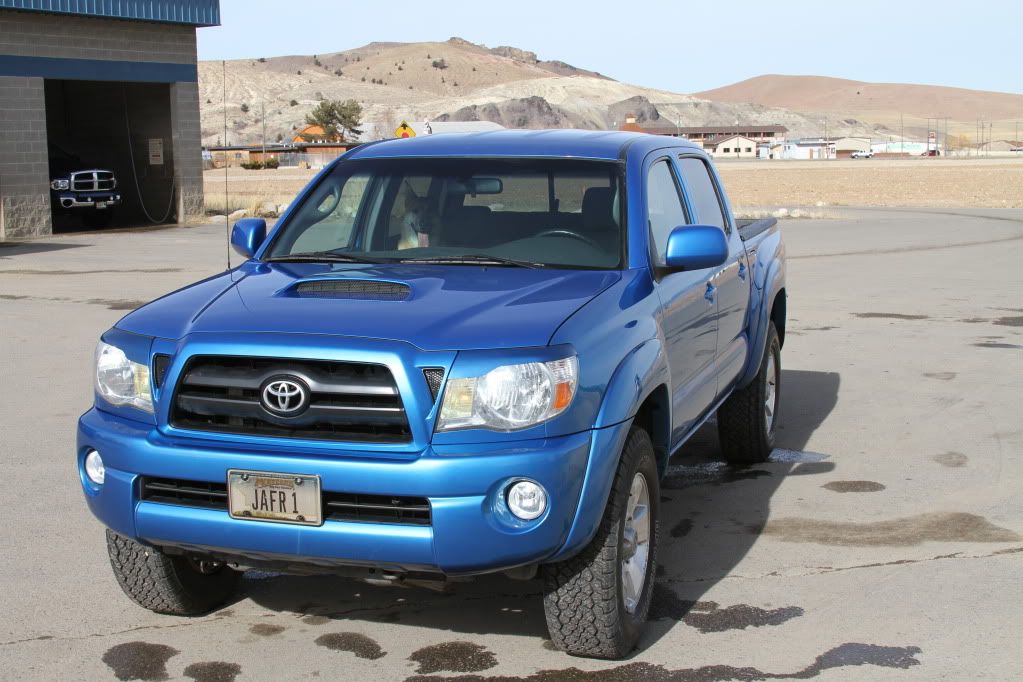 Here are a couple pics from our first MT TW meet... This one shows my mesh grille that I have. And me showcasing how to nearly epically fail. Oh, you can almost see my Aero Turbine Exhaust setup in that pic too! (I have a whole thread about my exhaust setup on here somewhere...)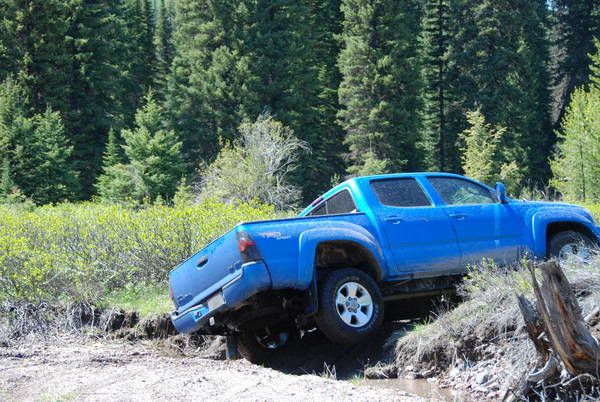 Right around this time was when I redid my dash lights. Very happy with how it turned out.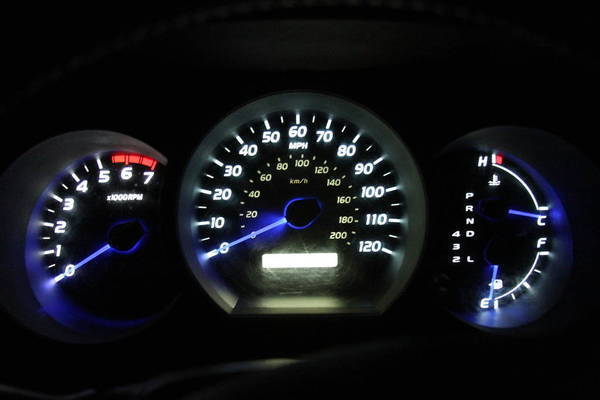 Next thing that came around was painting the 4x4 on my mudflaps. At about the same time I got my light bar and 4 hella HID converted lights. I also dropped some 35w hid bulbs into my headlight housings. The Pioneer AVIC X-920BT Double DIN head unit went in this same summer sometime as well.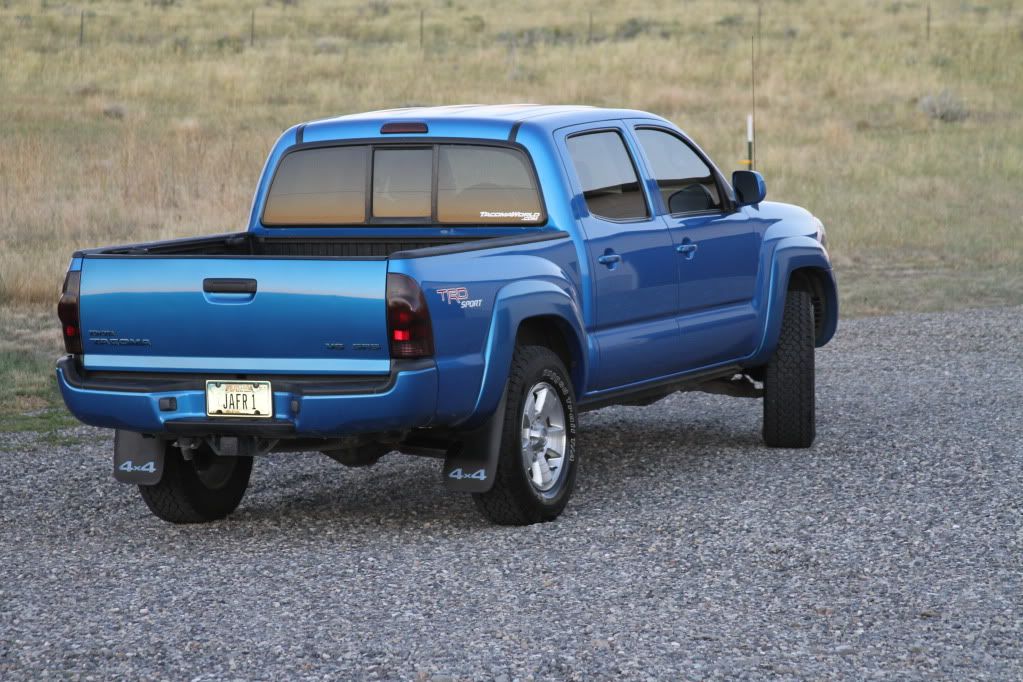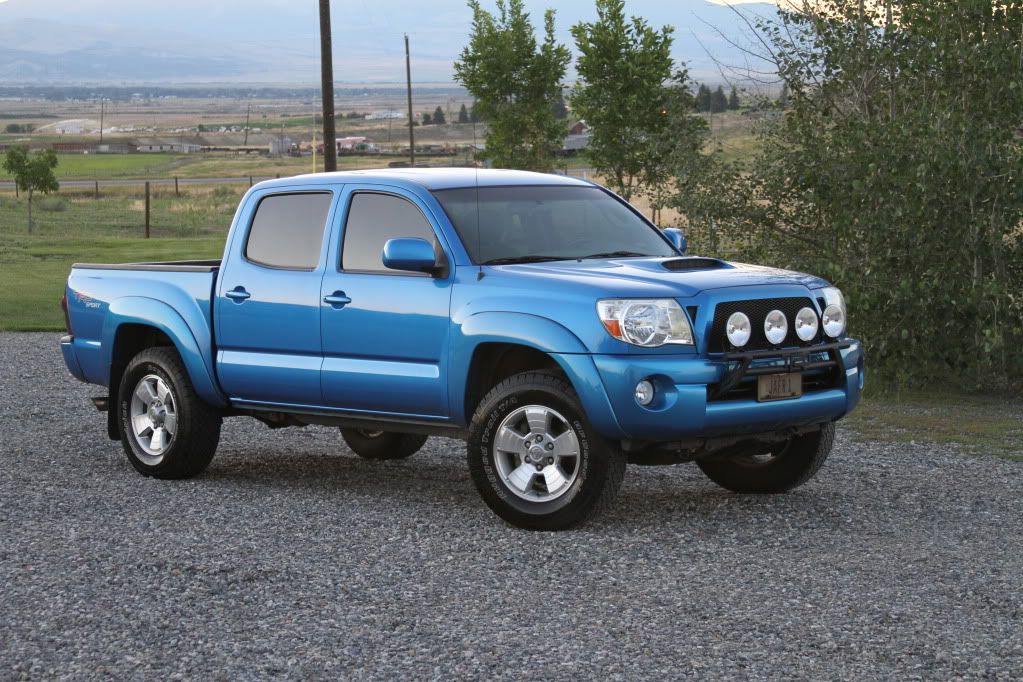 First attempt at the BHLM. Went well. Decided to go a little different route and I instead niteshaded the reflector and DTRL lens. Really like how it turned out. Also dipped my lower valence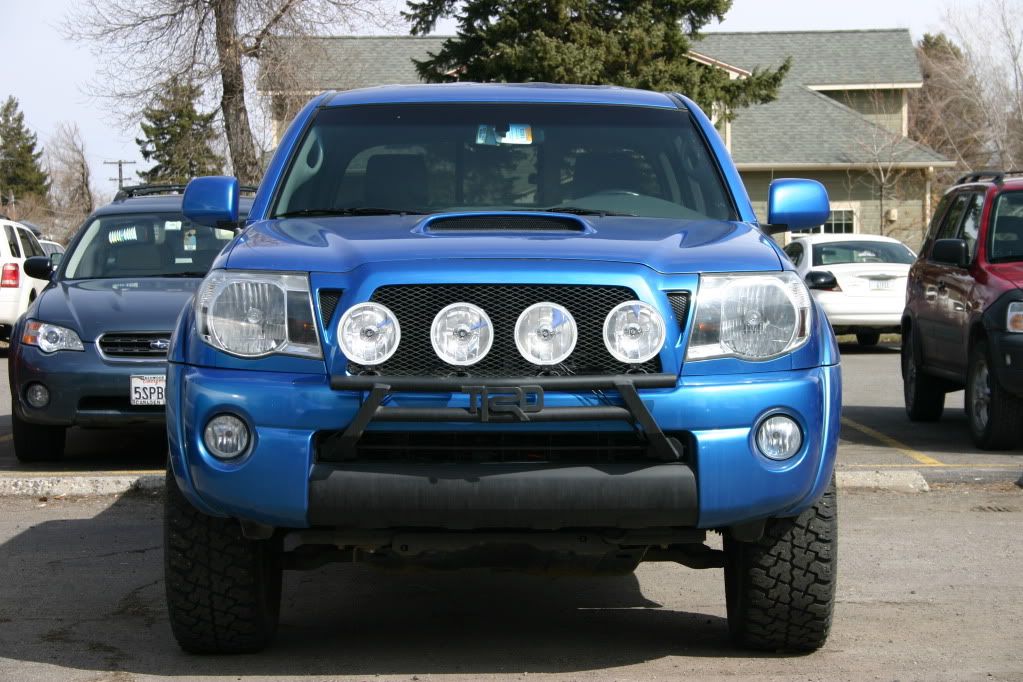 Then came the retrofit. Quite the endeavor, but I am very happy with how it came out! Tonneau cover went on at this point as well.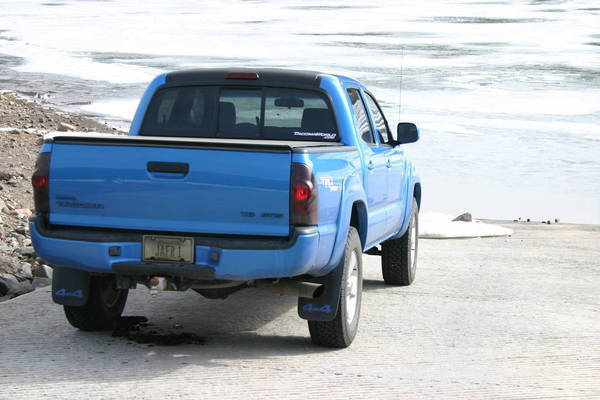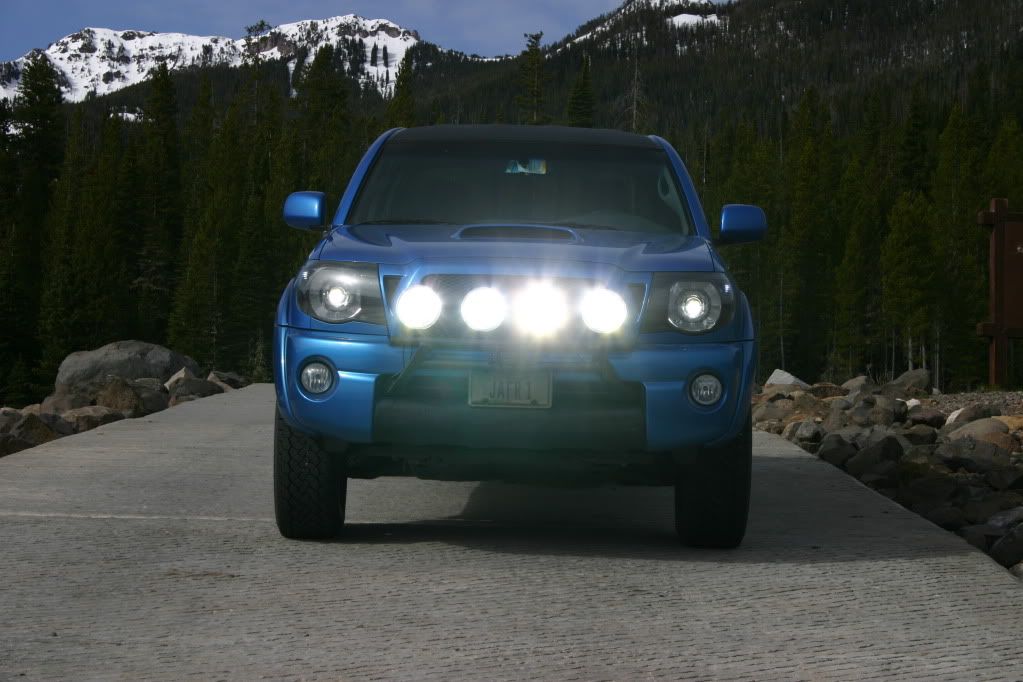 Then came the black roof and the wheels painted black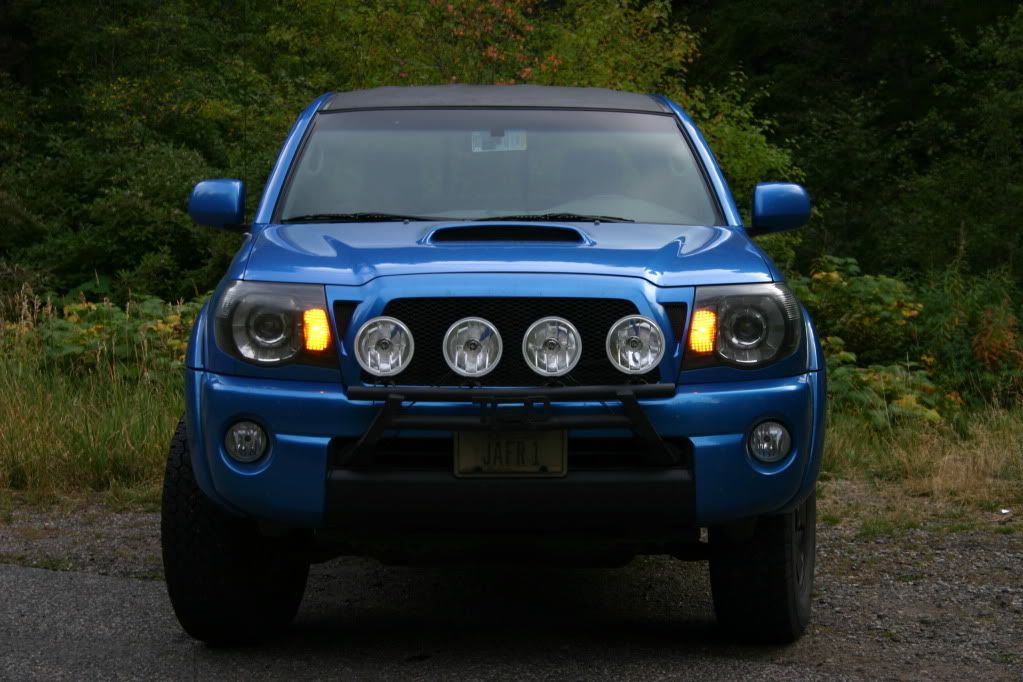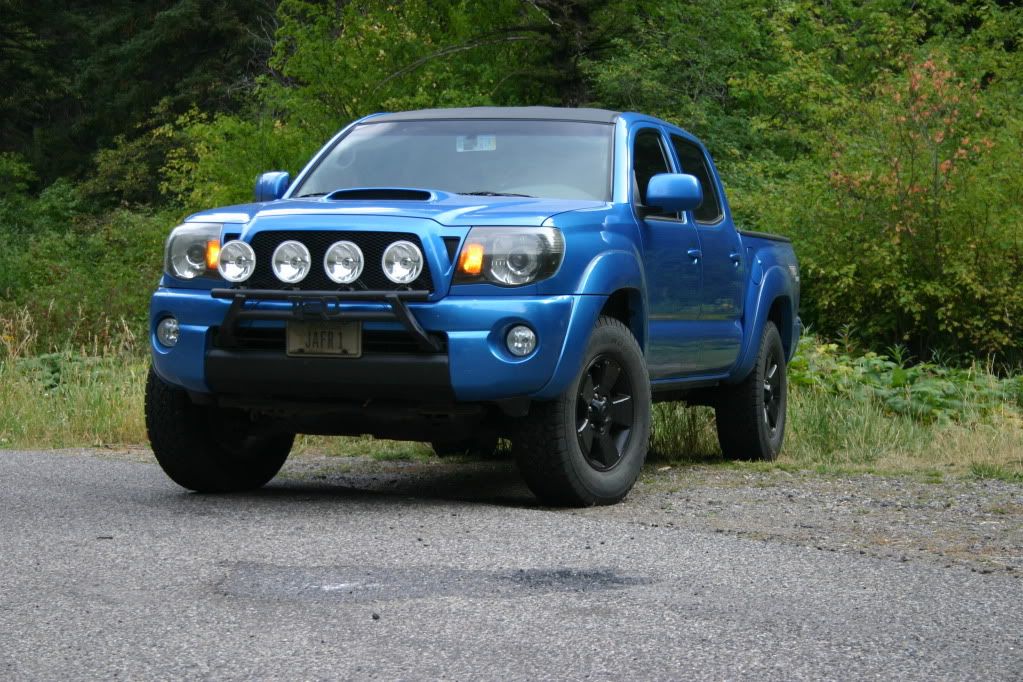 OME Suspension and KMC XD Spys are on!
Added bedside decals thanks to DrewH. Already got them dirty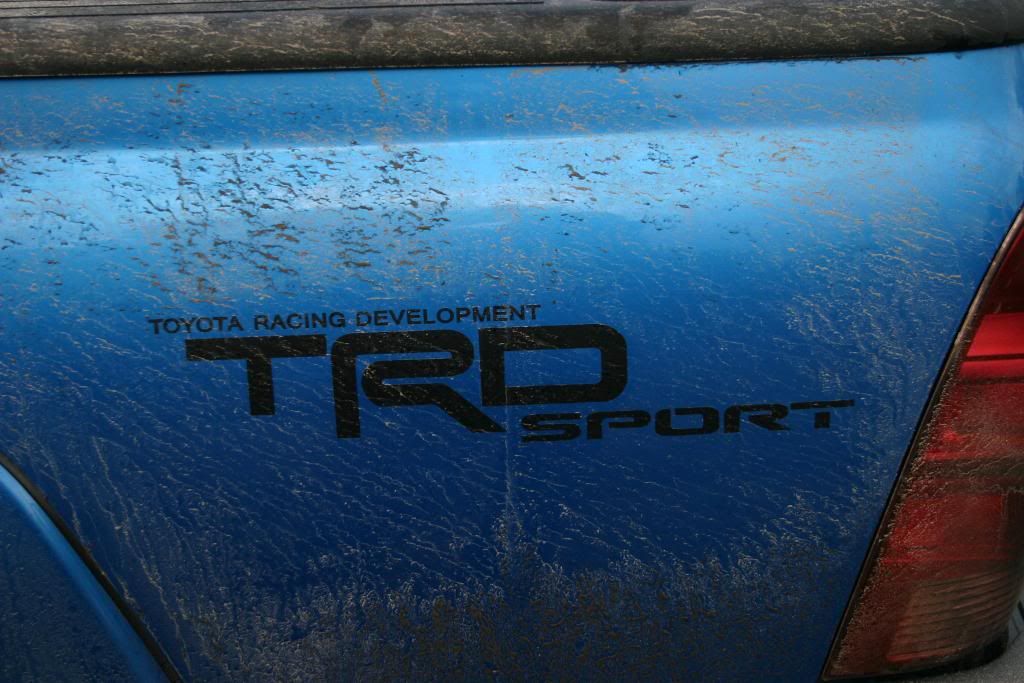 Started snowing 6000ft+ in the middle of June so I went out and took a few pics. These pics show the new FX-R headlights and HID fogs in a couple of them.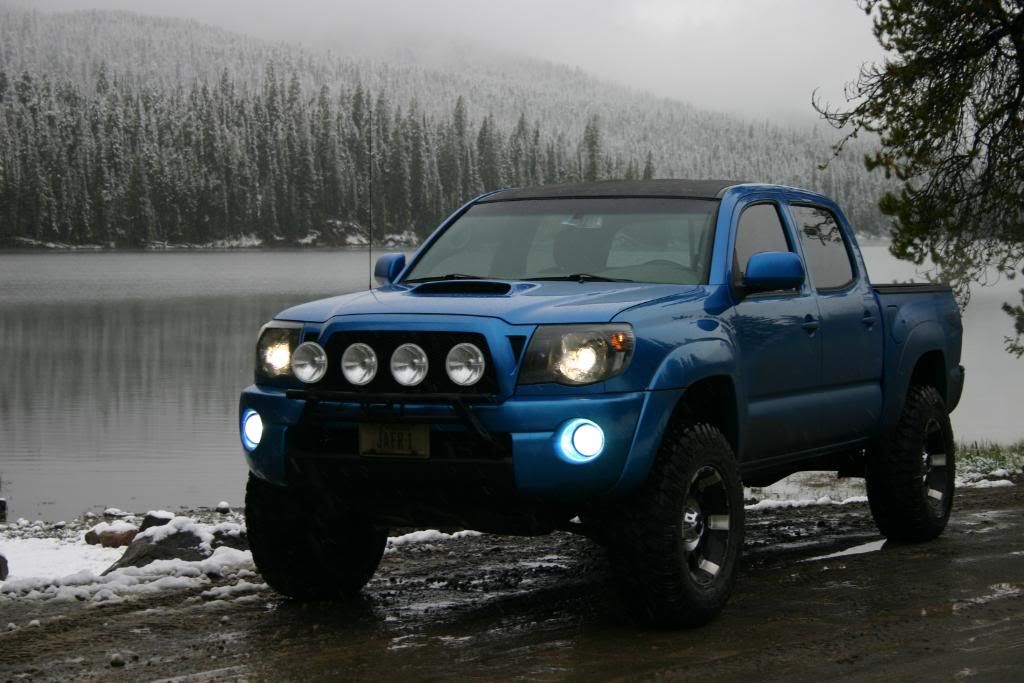 Alright, so now we have got a few updates. Since my last major update I have gotten a Homeroshi Raptor grille. This was the first one that Craig ever got to install on the end-user's vehicle. I painted my hood scoop black. My latest and greatest mod is that I had mizzac build me a bar to install my 32" Morimoto LED light bar. Here's a few pics for yous to peruse. This made me realize that I need to redo my headlights... They are both fogging now after I hit it with the pressure washer. Feck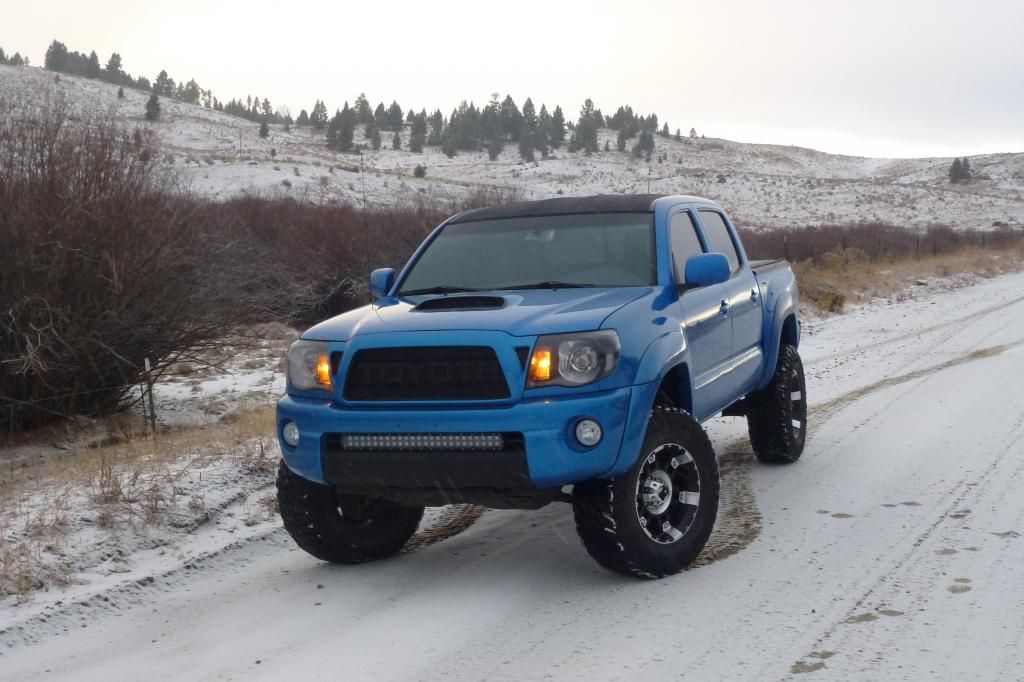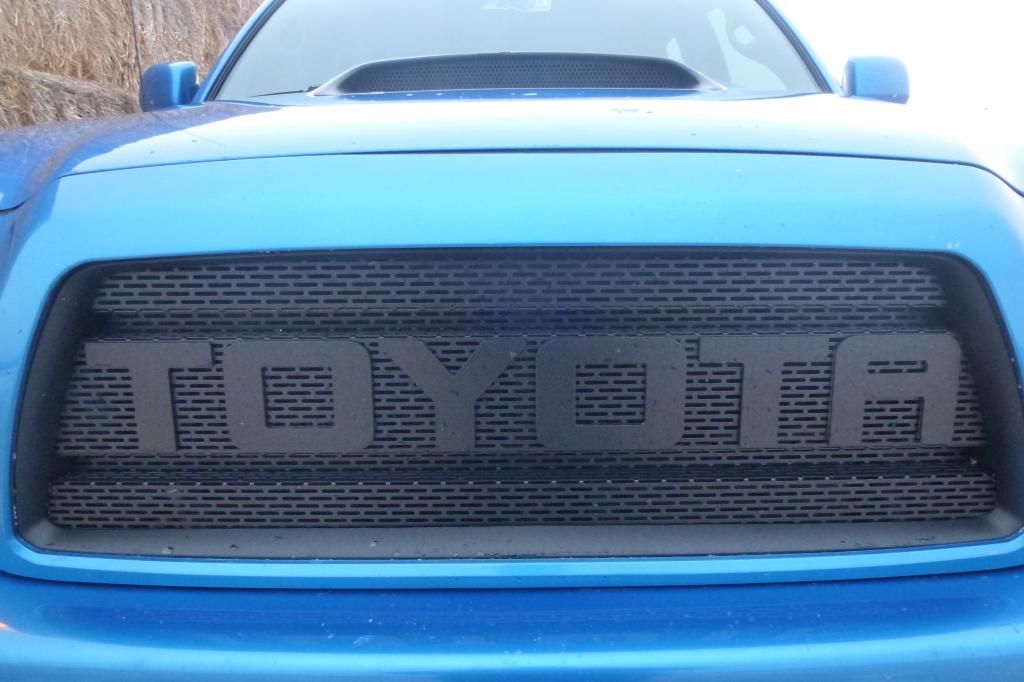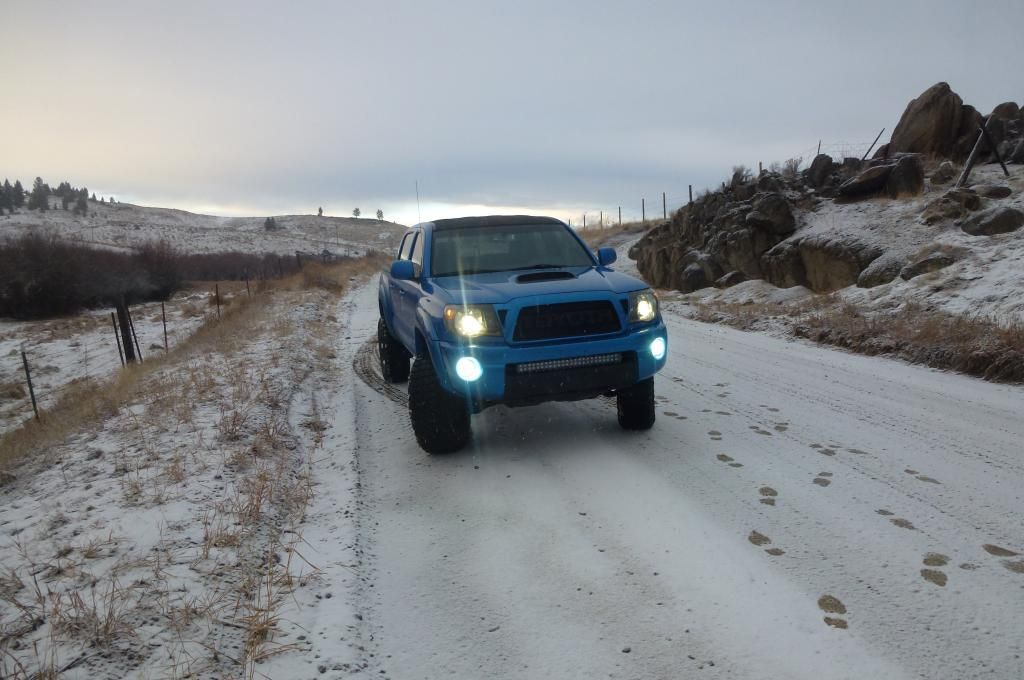 And some new pics 02/2013 so yous can see the LED bar lit up for the first time...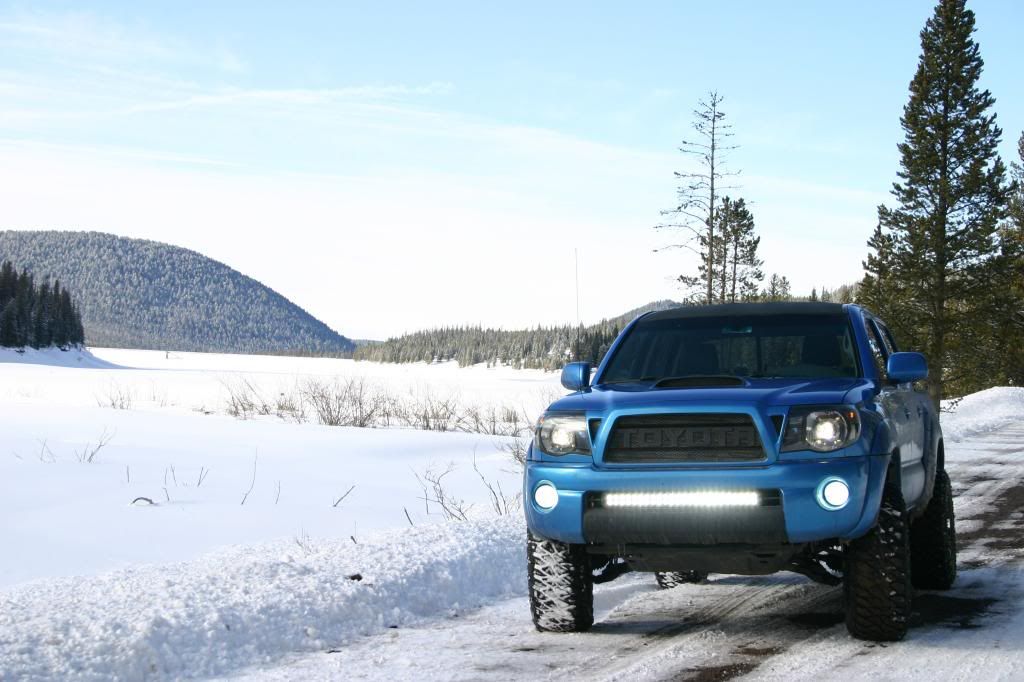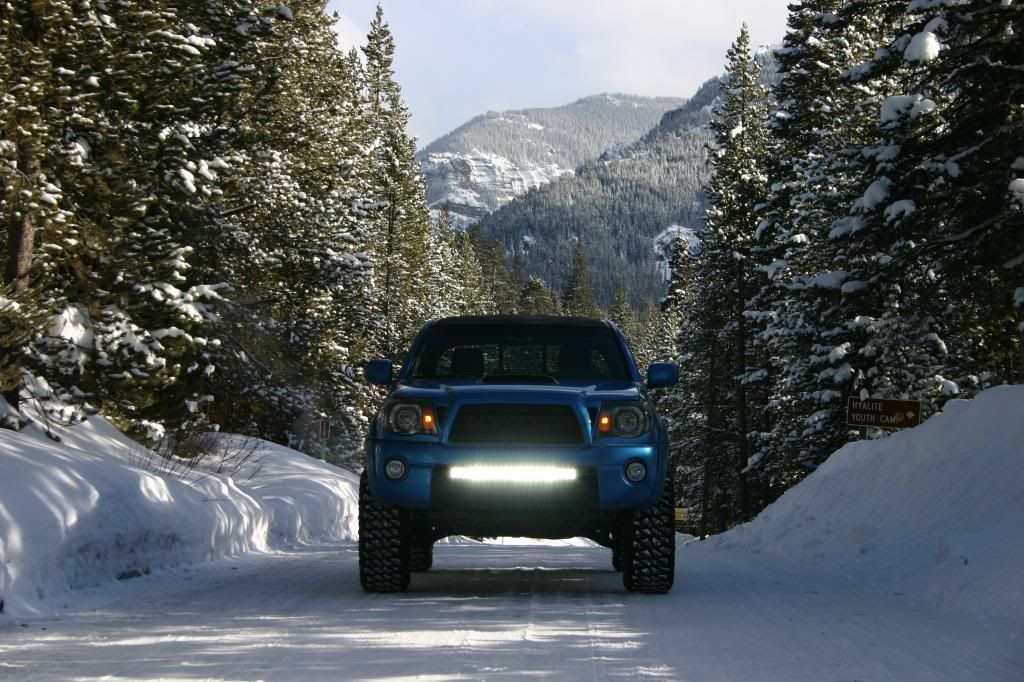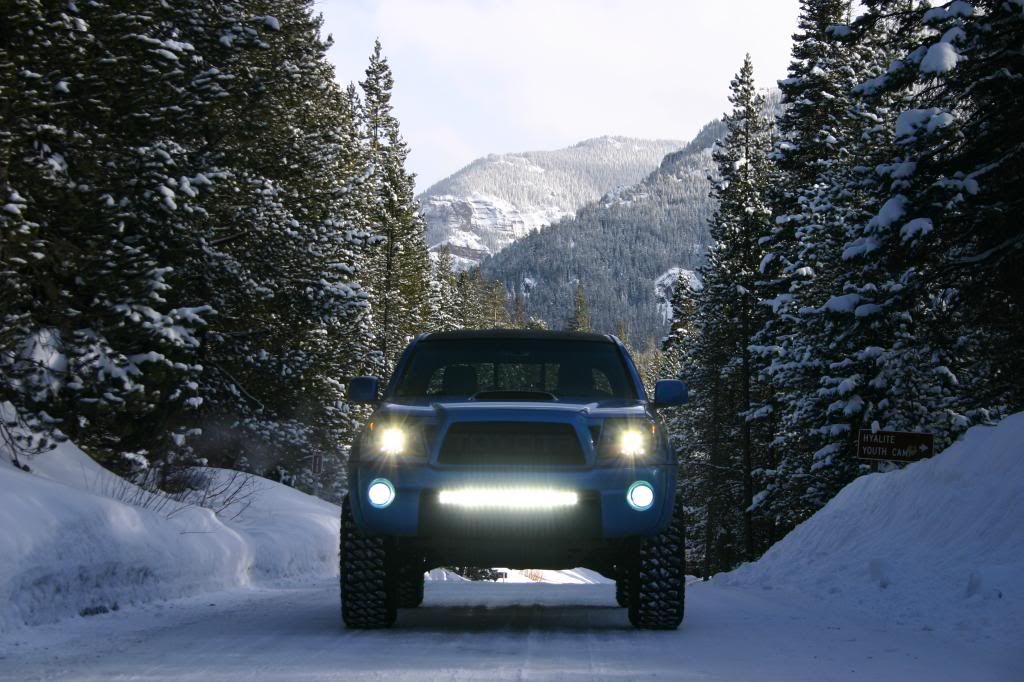 Decided to build myself some new headlights. All black shrouds housings. Dual halo setup with white halos up front and orange halos behind to light the vents of the shroud. Very pleased with how it turned out. Also you might see it in a couple pics, but I painted the insides blue for the "demon eye" effect except in blue. You can see it in a couple of the pics I took. I would do the demon eye a little differently if I were to do it again for a little more intensity though. Maybe some day, but I am happy with what I have created. Some pics...
(Notice that truck is off in this pic... Showcasing the blue insides VVV)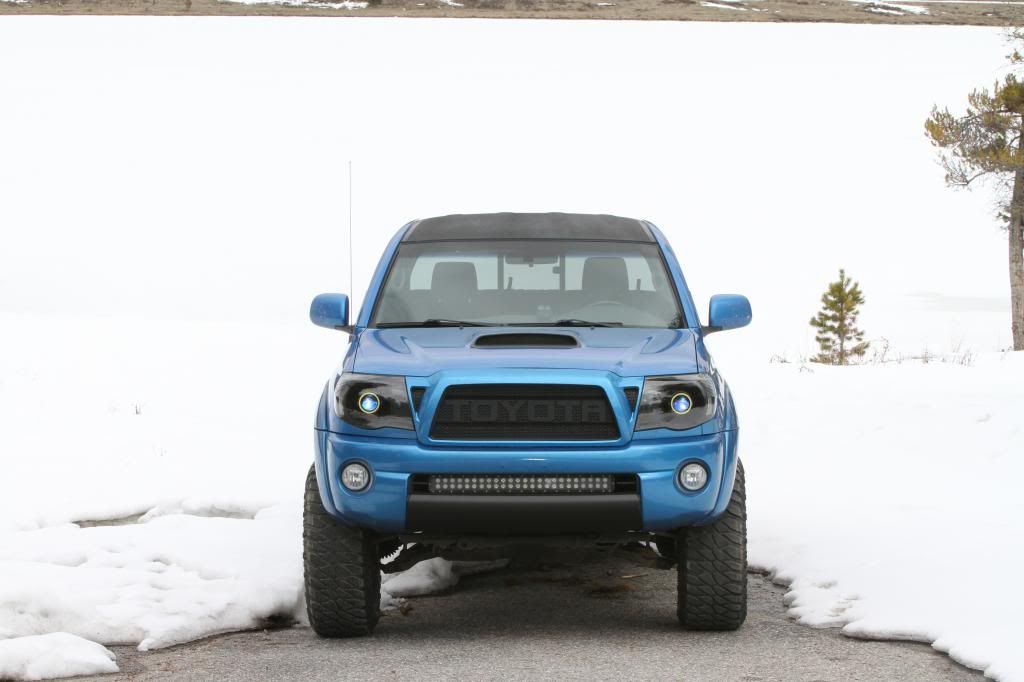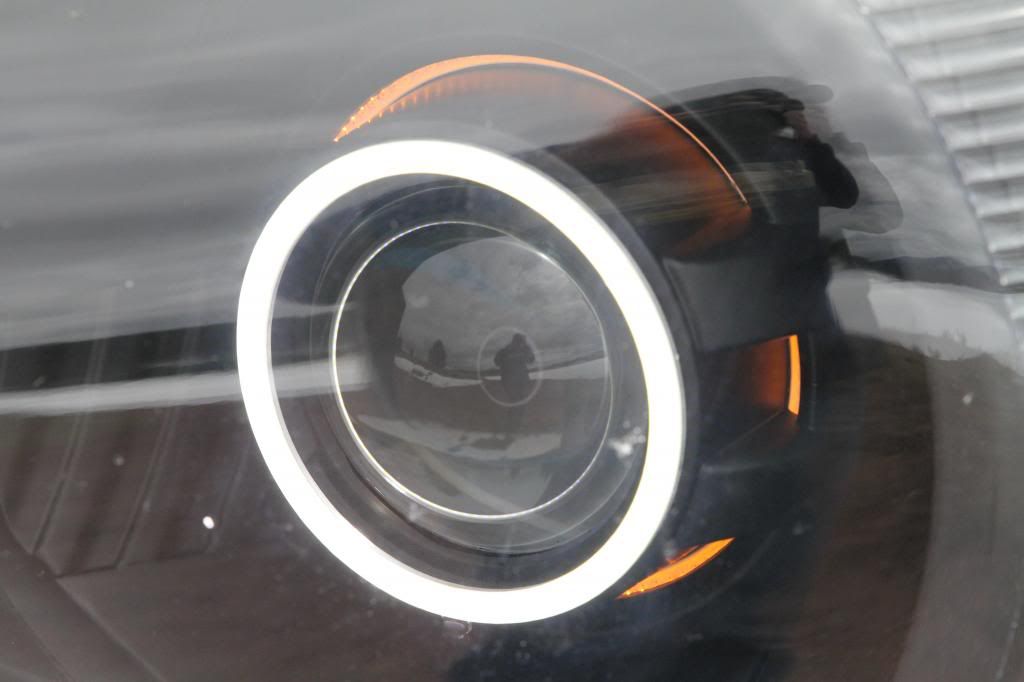 Thanks for checking out my build, let me know what you think and give me suggestions if you've got them.