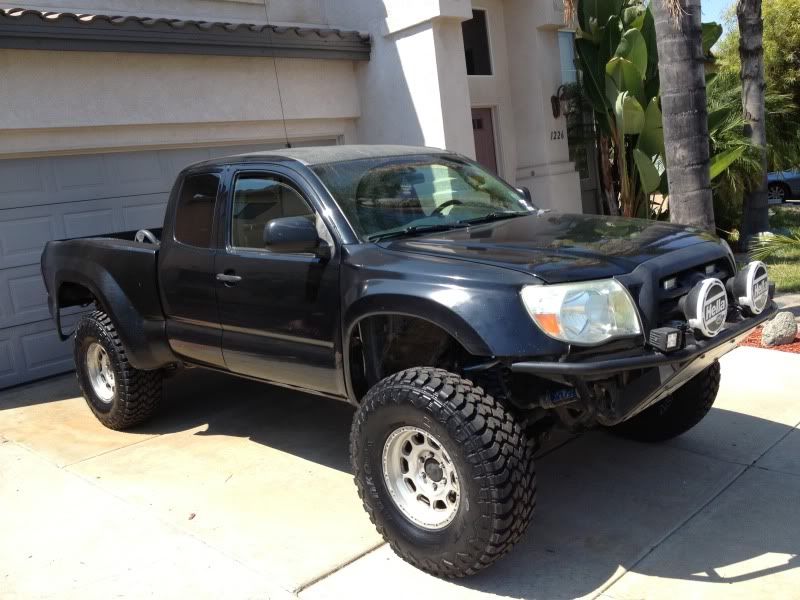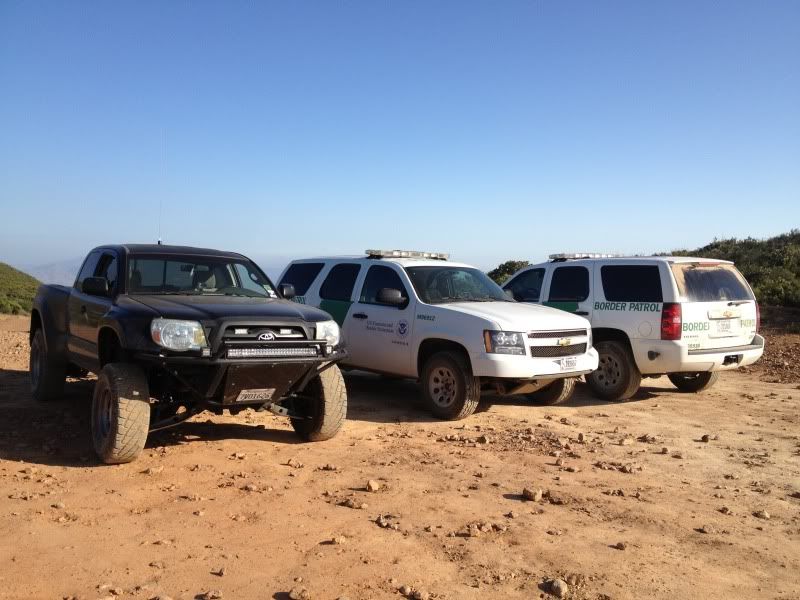 shell reef expressway whoops.
http://www.youtube.com/watch?v=FIUug2gIUTU
Mudd hill fun.
http://www.youtube.com/watch?v=Ff5uGUFx95c
heres a link to my build thread on ttora all future updates will be posted here from now on.
http://ttora.com/forum/showthread.ph...89#post2219789
all fabwork and installs done in garage
1 3/4" DOM tubed bumper with 3/8" boxed frame horns, 2 hella 4k converted to 55w HID, 16 watt dually clones
1 3/4" DOM bolt in bedcage
Pelfreybilt Sliders w/kickout
A few gussets here and a few gussets there.
Suspension:
Front:
Total Chaos 3.5" LT
Total chaos heimed UCA
Total Chaos secondary shock hoop
Total chaos extended 4x4 axles
Total Chaos Coilbucket gussets
Total Chaos cam tab gussets
Fox 2.5"x 8" coilovers 18" 650lb spring
Rear:
DMZ spring under
16" king tripple bypass
wheels/tires:
Eagle alloy series 195 16x8 4.5"bs
315/75/16 Hankook RT03 mt's
Body:
Glassworks 4" front fenders
McNeil Racing 4" TT fiberglass bedsides
lots of custom desert pinstriping
Performance:
4.88 gears
aFe Power Magnum FORCE Stage-2 PRO DRY S Intake
Comms.
Modded Kenwood Tm-281 w/permanent antenna mount
quick overview of the transformation of my taco...
bone stock from the dealer got it used with 42k on her.
June 06
First mod Fox 2.5" c/o and fox 2.0" shocks out back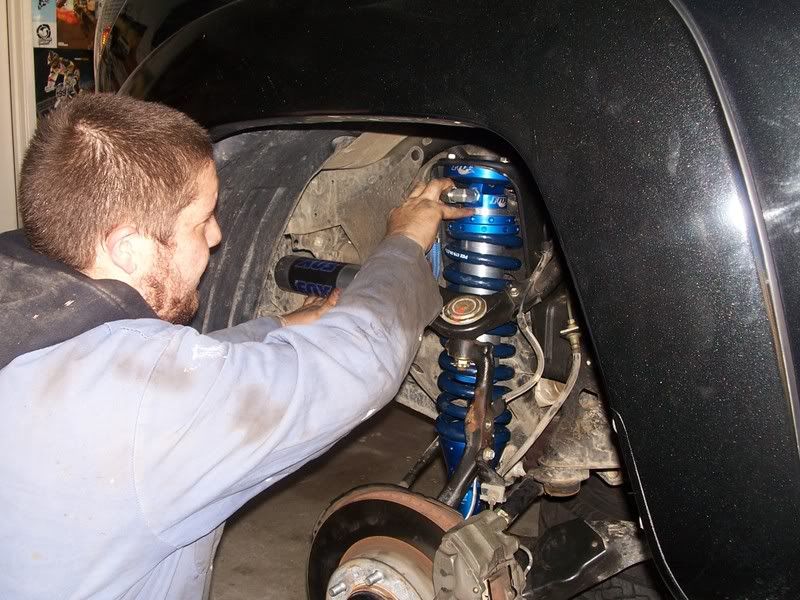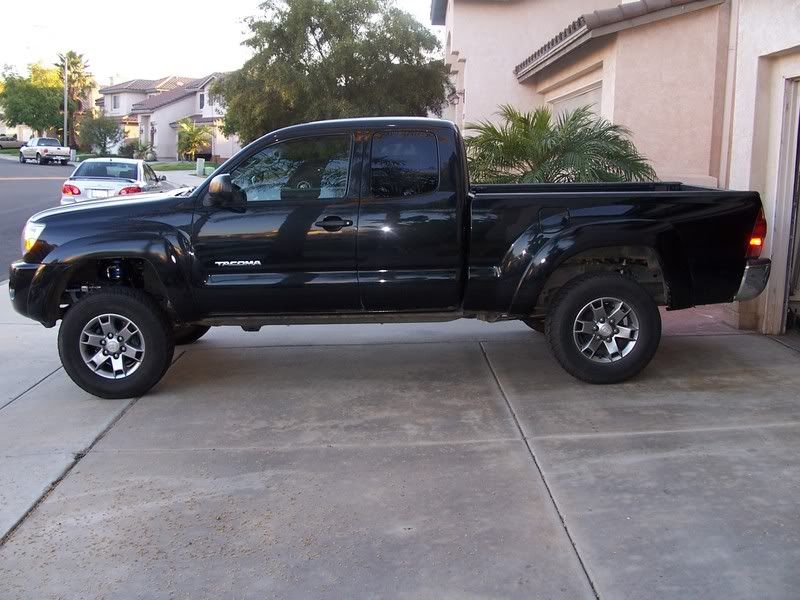 first trip out on the new shocks.