Had my truck almost two years now and have made some changes. My goal was to make the truck unique but not stand out too much. And since I keep my cars for a long time (at the age of 33 I've only owned 3 cars, sold my first car after 14 years and have had my S2000 for over 9 years) I didn't want to do anything that would compromise the reliability or efficiency of my truck. Here she was the day I bought her...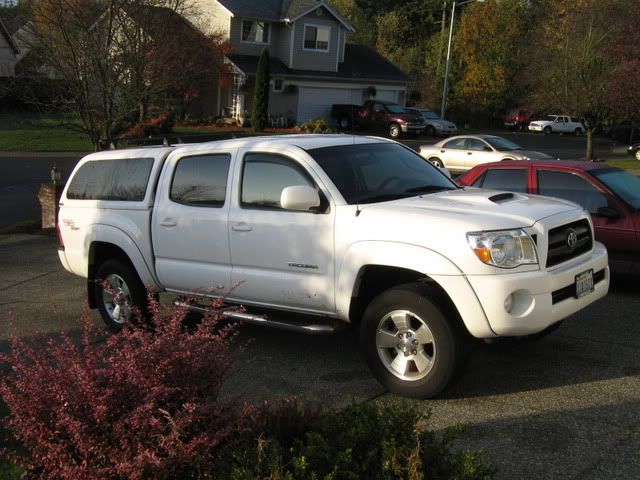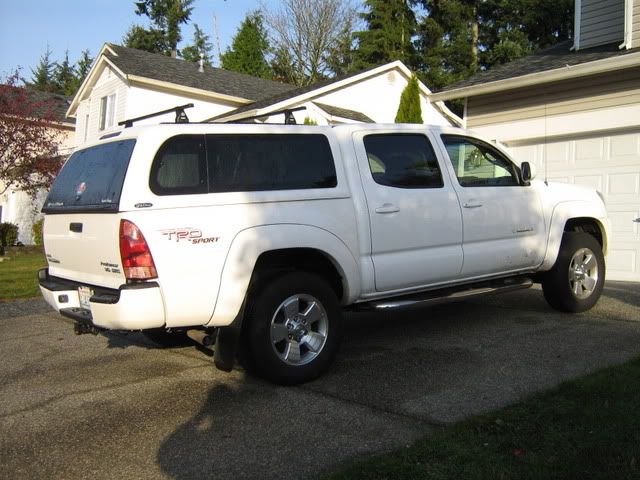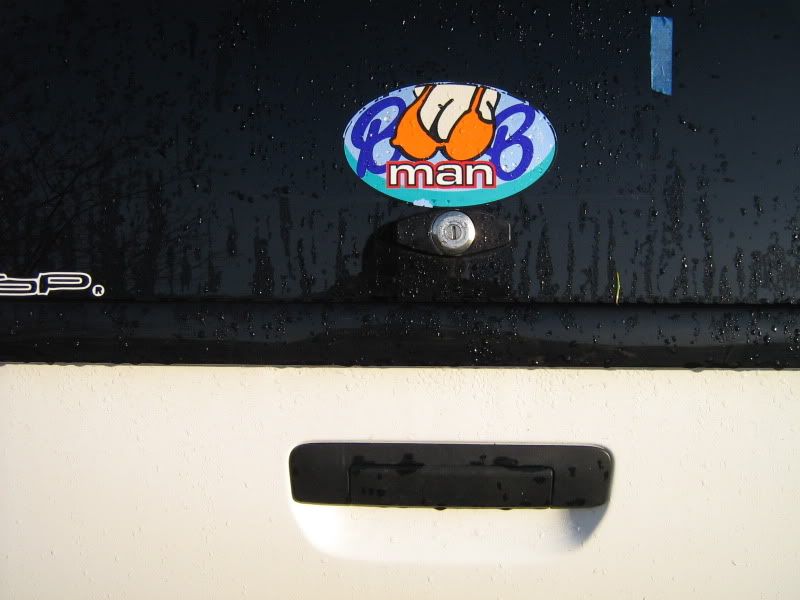 I removed this right away. I like boobs as much as the next guy, but not enough to put it on my truck.
And how she looks today...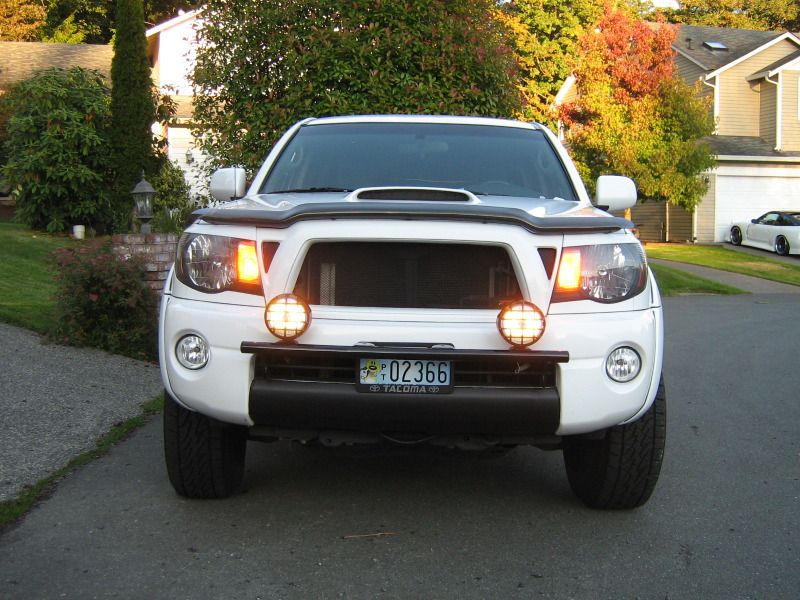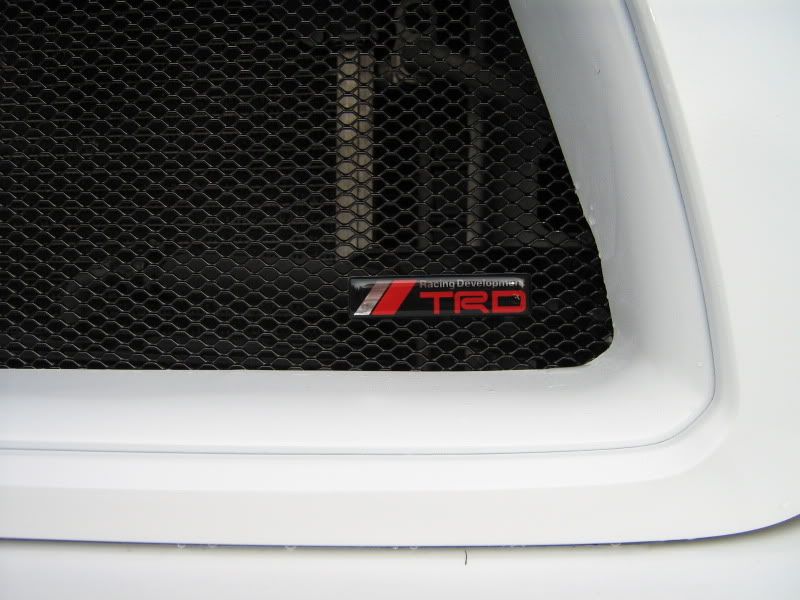 Blacked out headlights, Satoshi grill w/ TRD emblem, eyelids,
Smittybilt
light bar with PIAA 540 fog lights, plasti-dipped lower valance.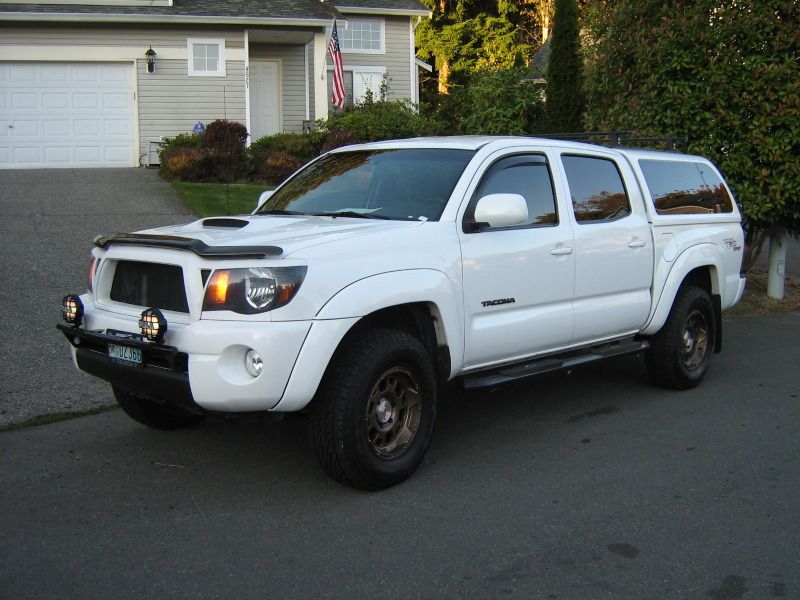 Tinted the front side windows, blacked out the badges, removed the chrome step bars and replaced them with black Aries, swapped the stock 17" sport wheels for 16" TRD "beadlocks" sans beadlocks. Tires are 265/70 16 Bridgestone Revo II's.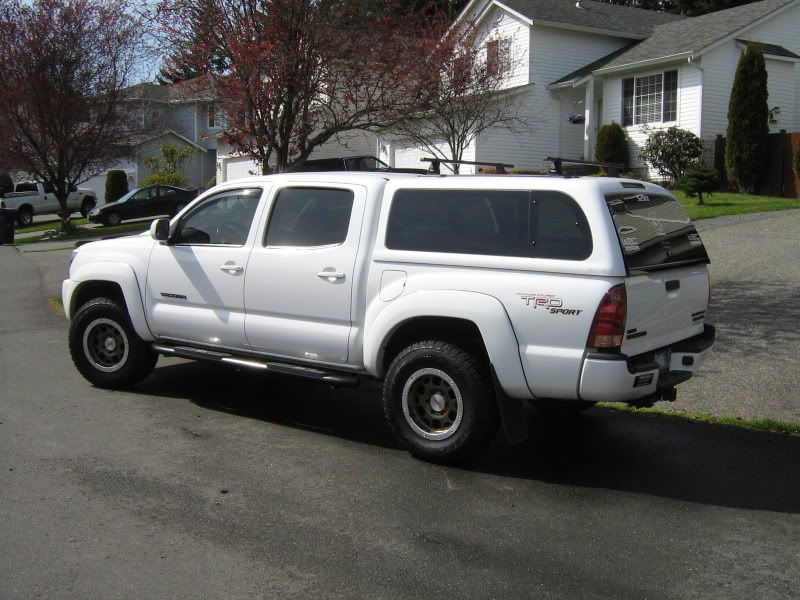 I had the beadlocks on them for a couple days and decided I liked them better without. Too blingy for my taste.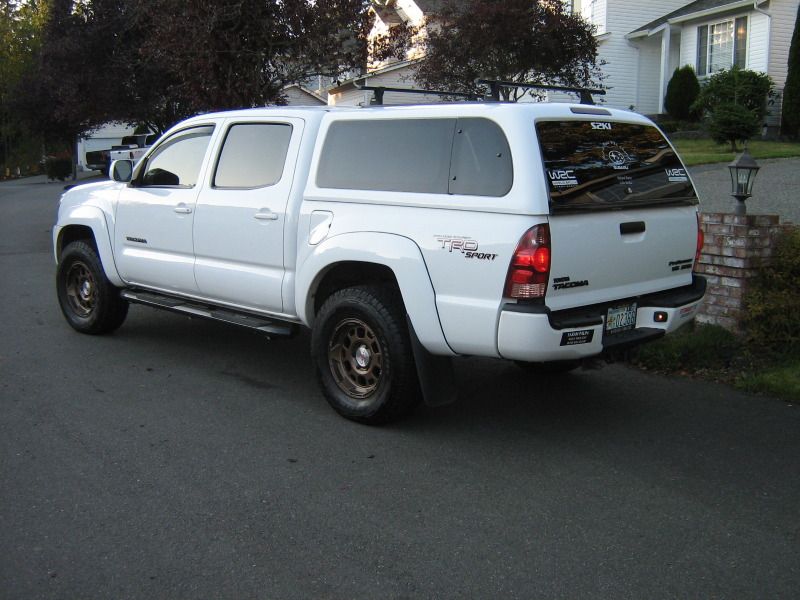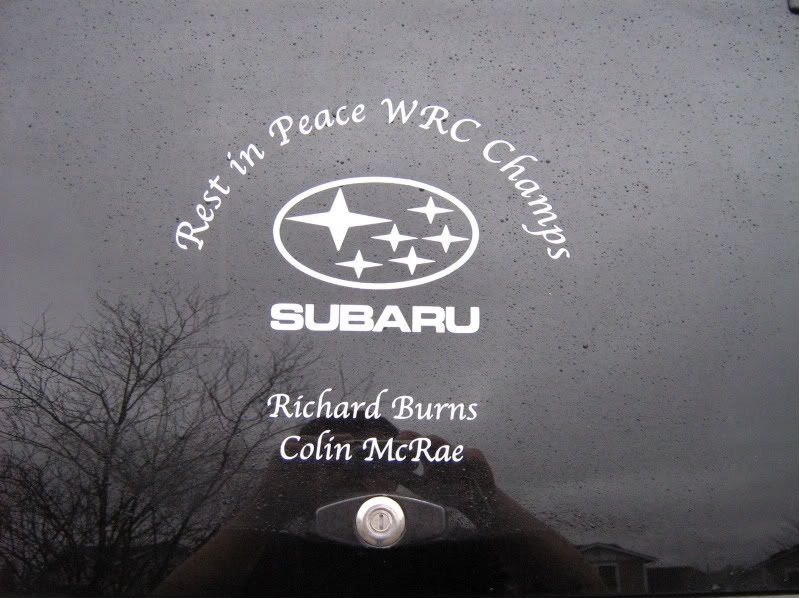 More blacked out badges and some decals on the canopy window dedicated to two of racing's best.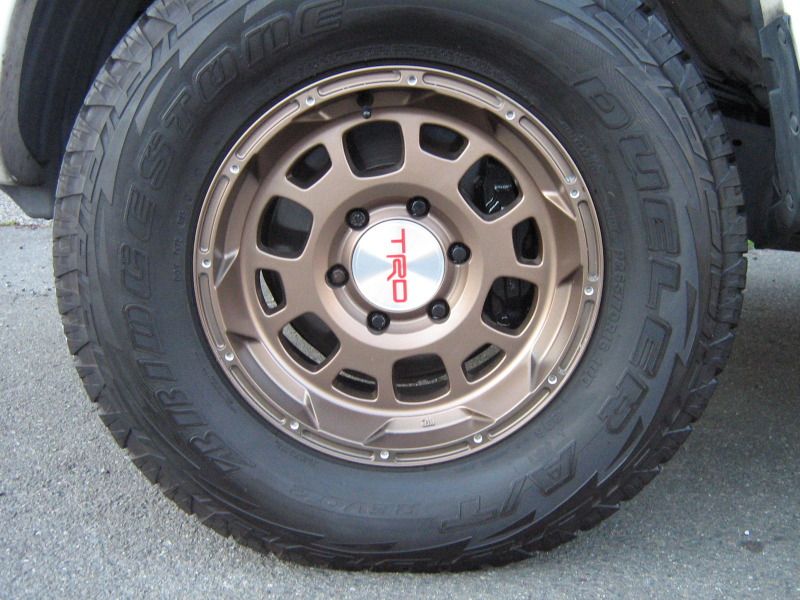 Spline drive McGard lugs and locks.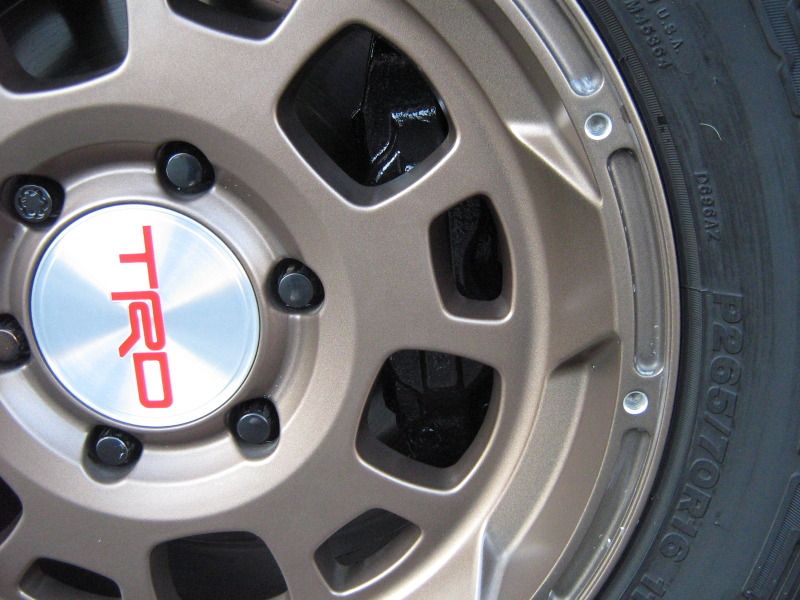 Painted the brake calipers with two-part G4 caliper paint. Rear drums also painted.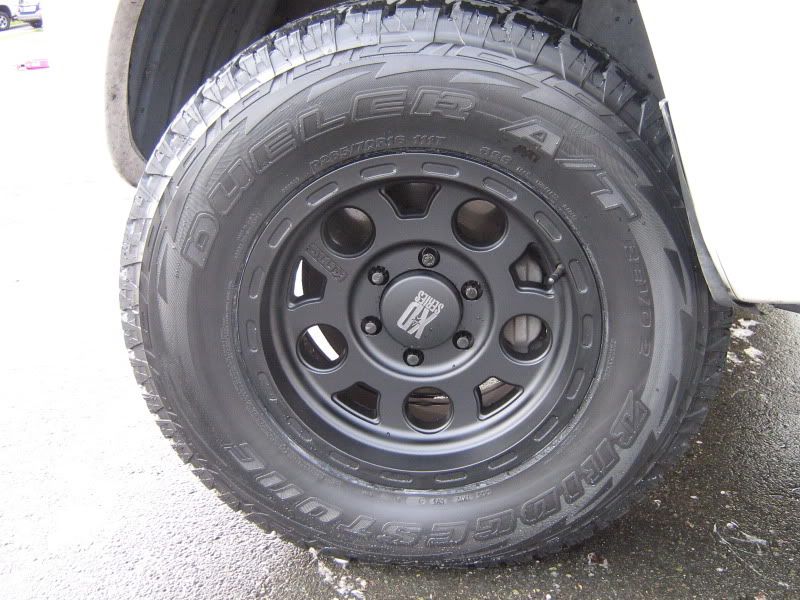 Also have a set of KMC Enduros that used to be on the truck before I bought the bronze TRD's. These wheels now have my winter tires on them which are Bridgestone Blizzak DMV-1 (265/70 16)
Future plans call for an OEM roof rack, may add a couple more lights to the light bar and an exhaust styem. The interior is pretty much stock except for an aftermarket head unit and
Weathertech
floor mats.