The day I brought her home!
On the way home from the lot, I stopped by my local tire shop and got new tires and some loaner rims while the blasted and powder coated mine!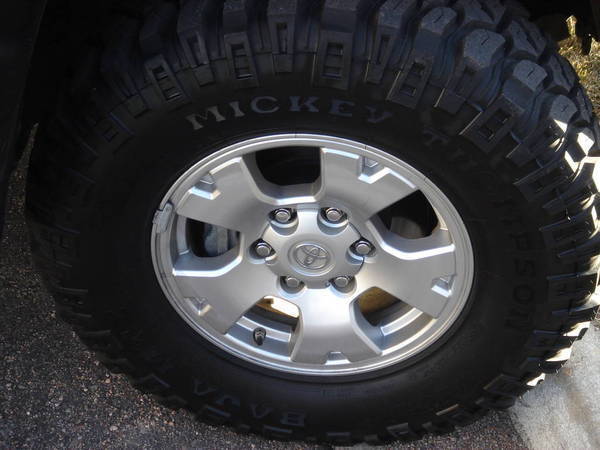 A blank canvas...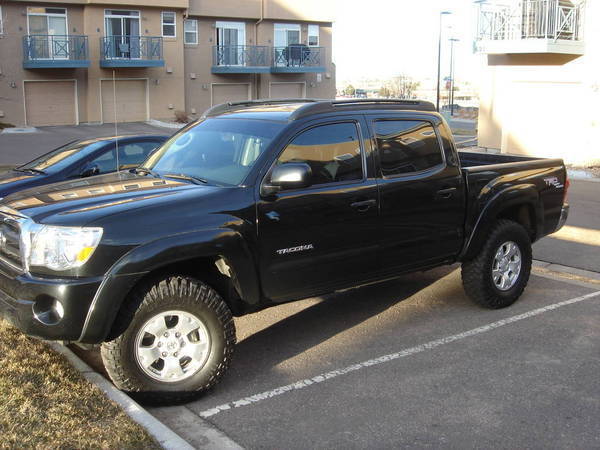 Here she is with the powder coated factory rims and an
AVID OFF ROAD
light bar. I did a ton of research and found that AVID could and would build anything my heart desired. Brandon at Avid is the best. Cannot say enough good things about those guys!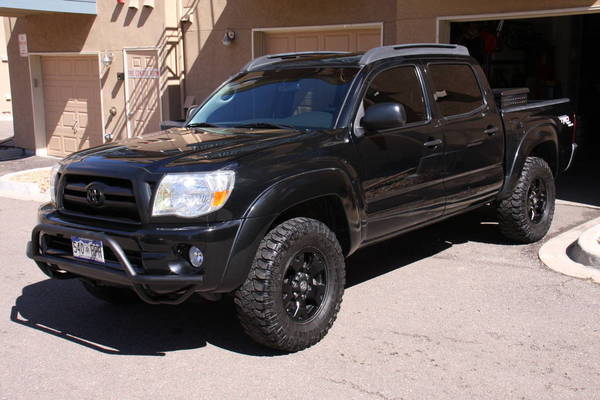 Changed out the factory grille for that "murdered out" look. Picked up some sliders/step bars from AVID OFF ROAD and added a tool box.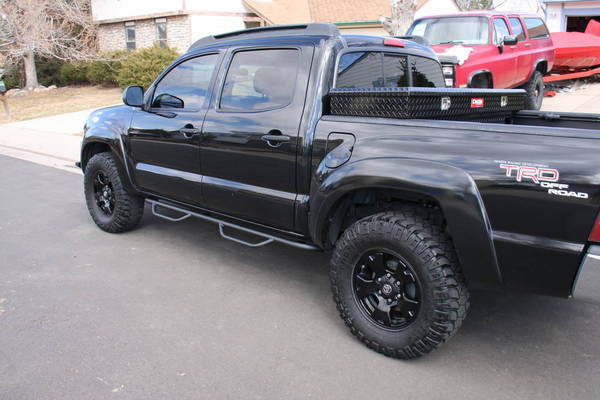 Now for the GOOD stuff. Here she is with a
toytec
3inch ultimate lift kit installed by the guys at High Country 4X4 in Englewood, CO. I highly recommend those guys if you're in the Denver area. New grille with "old school" FJ emblem, PIAA 520's, and some high speed low drag Bosch windshield wipers. I almost forgot the blacked out headlight mod. To be honest these are aftermarket. Could'nt bring myself to throw the headlights in the oven and give the DIY mod a try.
Failed to mention the step up in tire size after the lift. Went to Nitto Trail Grappler's 285/70/R-16. Great tire and hardly and sound at high speeds. Almost like factory again.
So remember when I said AVID OFF ROAD would build anything custom? Well here is the proof. I emailed Brandon and sent him a pic of what I was looking for. He just happened to have an 07' DCSB down in AZ he could use to mock up. He took the pic and ran with it and this my friends is what he came up with...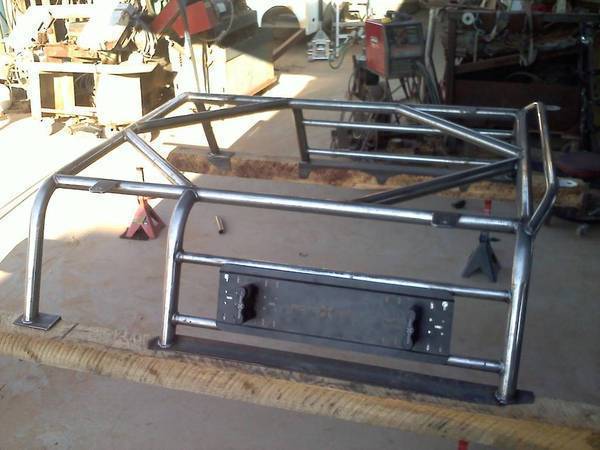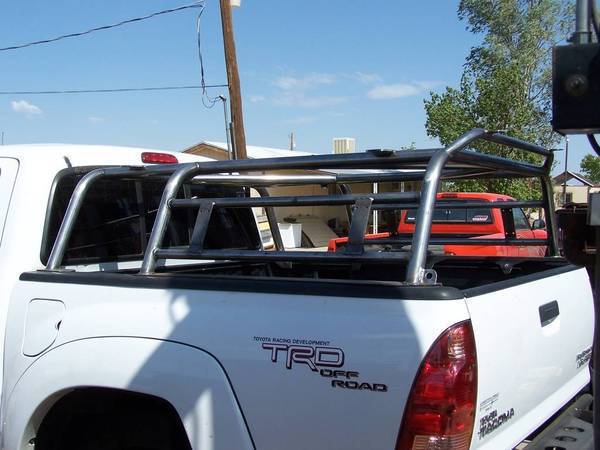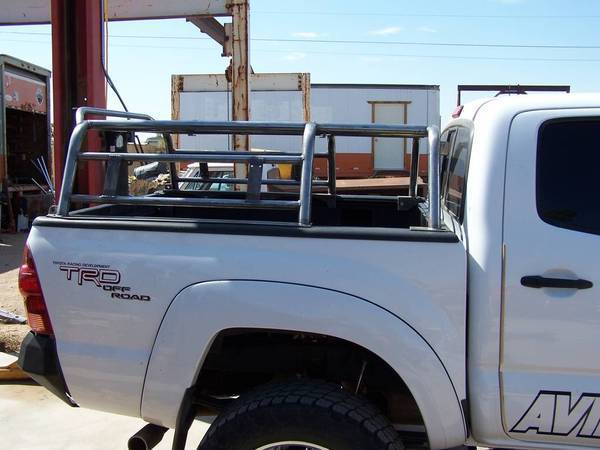 You can see where were going with this right? Living in Colorado is amazing, throw in a young son, camping, off roading, and you've got a recipe for fun. I wanted to be able to just throw up a camp site anywhere and with Brandon's vision and absolute spot on design, I was able to do just that!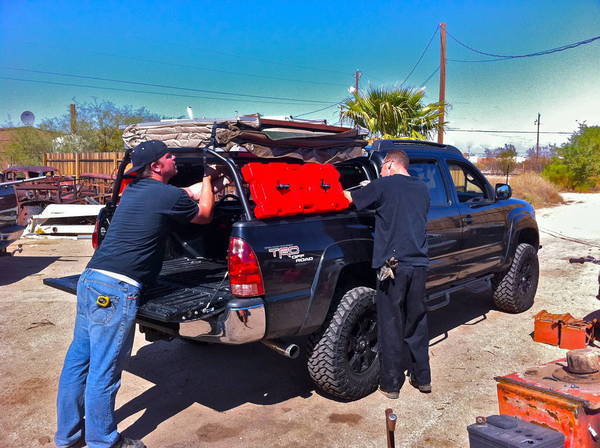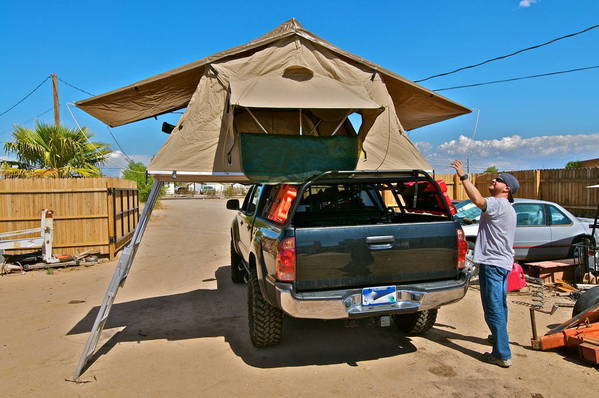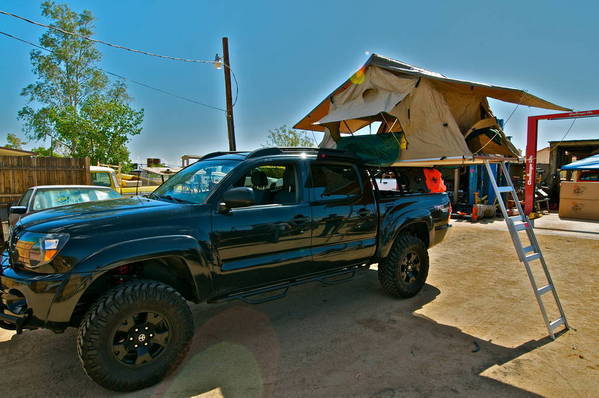 Came out pretty sweet. The Roof Top Tent is from EEZI AWN. It's the 1600 and sleeps up to 3 adults and 1 child comfortably. Rotopax 4 gallon gas can. RotoPax Dry Storage Unit/RotoPax first Aid Kit and mounts ALL supplied by
Sierra Expeditions
in Tempe, AZ. Brandon used Quick Fists to mount an axe and shovel under the platform of the tent. He also designed a removable "storage/tool" box in the front of the bed that houses the mount for the HiLift. There really isn't anything he didn't think of.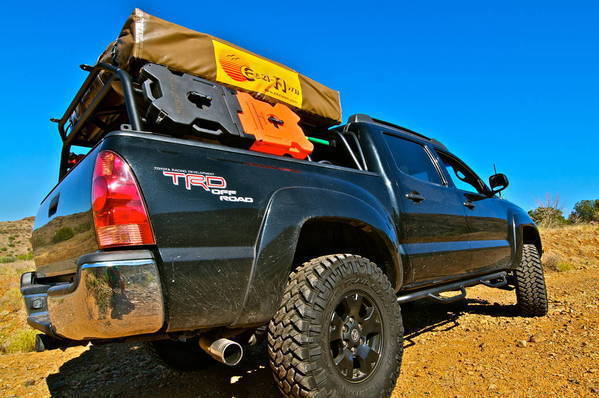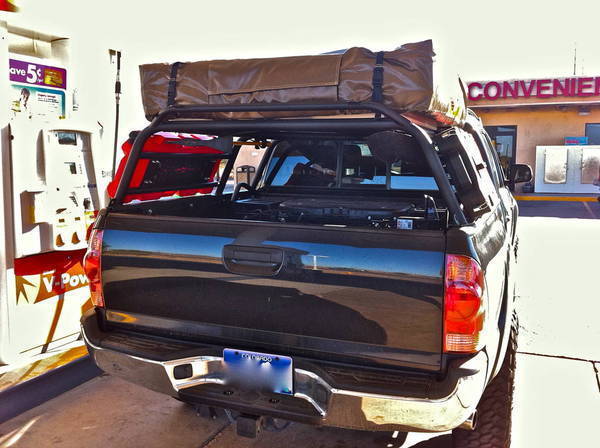 After getting her from AZ...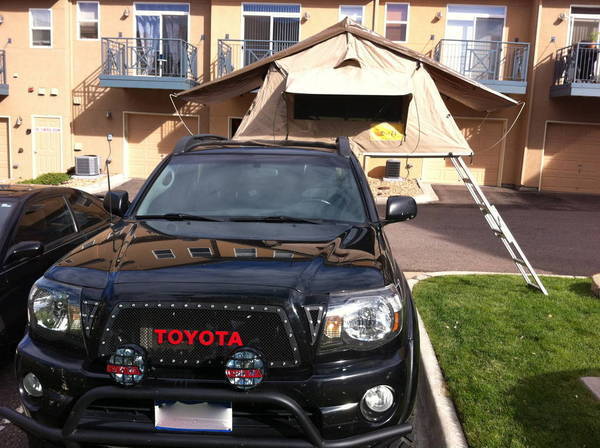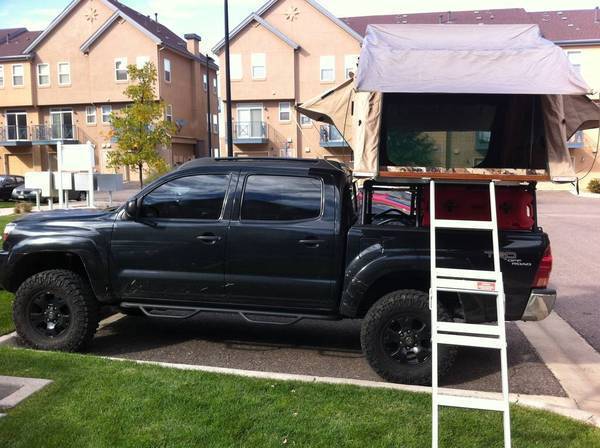 As she sits right now without the tent...