I had previously owned a 2007 Silver Streak Double Cab TRD Offroad Prerunner. It was a great truck but I got to the point of hating the color and kicking myself in the backside for not getting a 4x4. While I was offshore at work my wife did something amazing for me without my knowledge. She went out and traded the 2007 in on a 2010 MGM Double Cab TRD Offroad 4x4 w/ the towing package. She started modding it for me (all without my knowledge). She had the dealer take my wheels and tires off (Cooper Discoverer ST & Moto Metal 951B) and put onto the new truck. Then she bought me a black American Aluminum LP toolbox, Aries black bull bar, in channel window visors, N-Fab nerf bars, weather-tech digital fit floor liners and had them all installed. She knew I always wanted and liked mud tires but I never got them on the 2007 because I didn't see a point in having an MT on a 2 wheel drive so she went out and bought me some 265/75R16 Cooper Discoverer STT's (she knew I loved Cooper tires, gave the old ones to my buddy) and had them thrown on. She also had my system and in dash dvd player (Pioneer dvd player and 2 rockford fosgate 10's) taken out of the 2007 and had my buddy install it for me. Needless to say I was shocked at her actions when I got home and very VERY happy. I ended up tossing the chrome badges and grill and got a color matched grill. I got some TRD all terrain decals and a custom tailgate decal with matching font from sock and put them on. Then I got rid of the chrome monstrosity of a bumper and got a new one and color matched it. I gave my bull bar to my buddy and put on an avid offroad lightbar that I had line-x'd. I got sick o the moto metals so I traded with a fellow member for their TRD Beadlock wheels. Then I ordered some Icon extended travel resi coilovers, icon rear resi shocks, dakar leaf springs with new bushings, new u bolts, superbump front bump stops, timbren rear bump stops front diff drop, beefed taco carrier bearing drop and camburg uniball upper control arms from Wheelers Offroad.
Then I got 285/75R16 BFG A/T's. Got tired of the BFG A/T's and the TRD Beadlock wheels so I purchased some 285/65R18 Nitto Trail Grapplers and some 18x9" XD Monsters in black. (awaiting shipment)
Current Mods:
1. Double Din dvd player.
2. 18x9 XD Monsters in Black
3. All Pro Offroad Plate Bumper
3. N-Fab step bars
4. 285/65R18 Nitto Trail Grappler MT
5. 35% window tint
6. American Aluminum LP tool Box
7. Color matched grille
8. Color matched rear bumper
9. Icon Extended Travel Reservoir Coilovers
10. Icon Reservoir 2.0 Rear Shocks
11. Camburg Uniball UCA's
12. Dakar rear leaf pack
13. Timbren Bump Stops (rear)
14. Bamf CMC plates
15. Beefed Carrier Bearing Drop
16. Dynamat doors / back panel
17. Rockford Fosgate 10" subs
18. Rockford Fosgate front & rear door speakers
19. Grillcraft with old school "TOYOTA" badge
20. Winch
Future Mods:
1. OttoNavi head unit
2. Hydro Bumps
3. Long Travel
4. Fiberglass Fenders
5. 50" Curved LED Lightbar
6. 20" LED Lightbar
7. AllPro Offroad Rear Plate Bumper
As it sits today.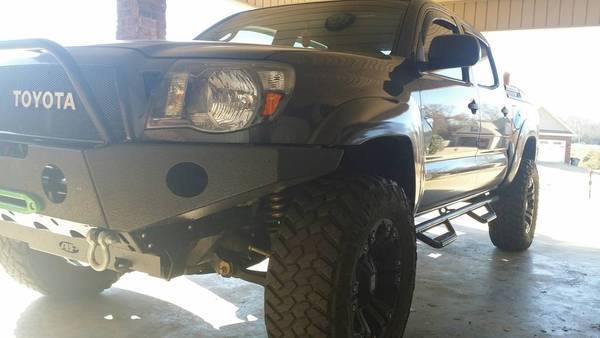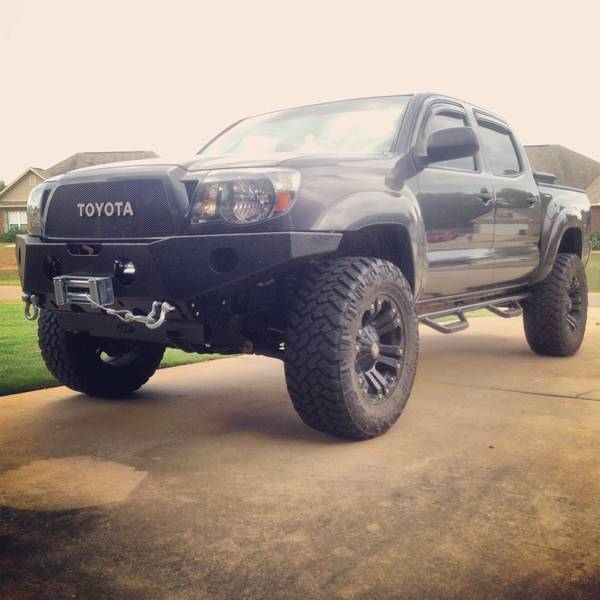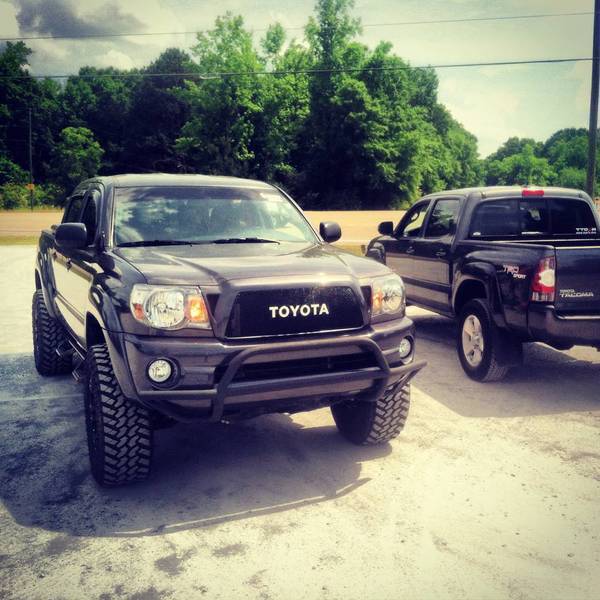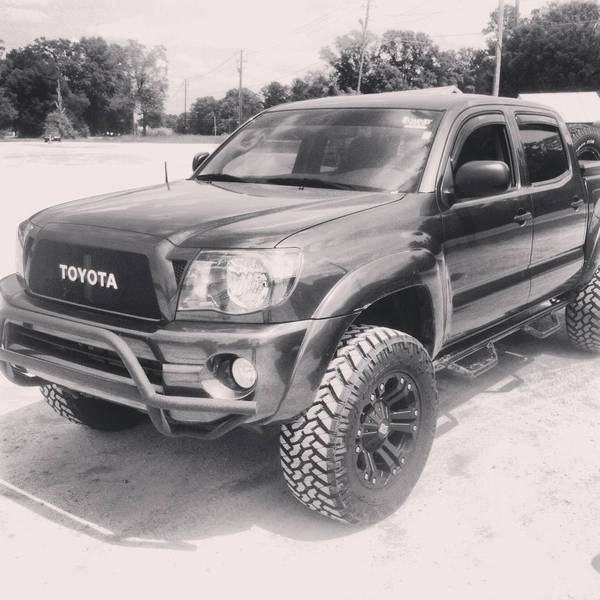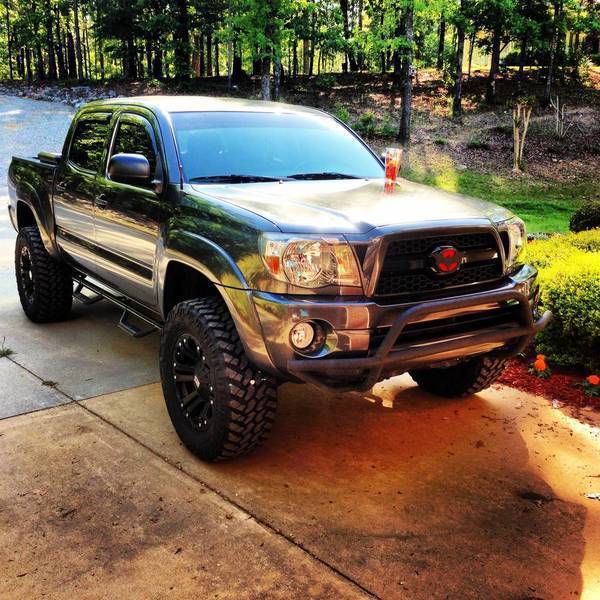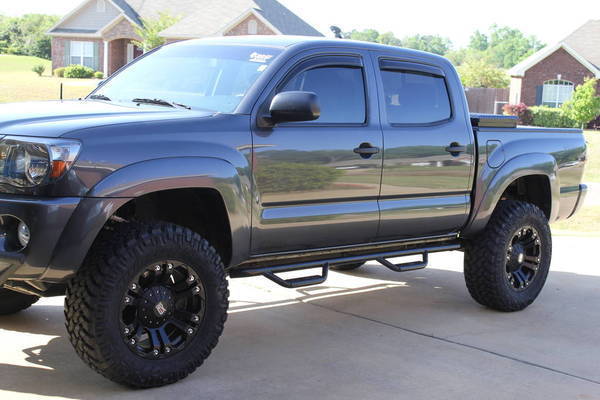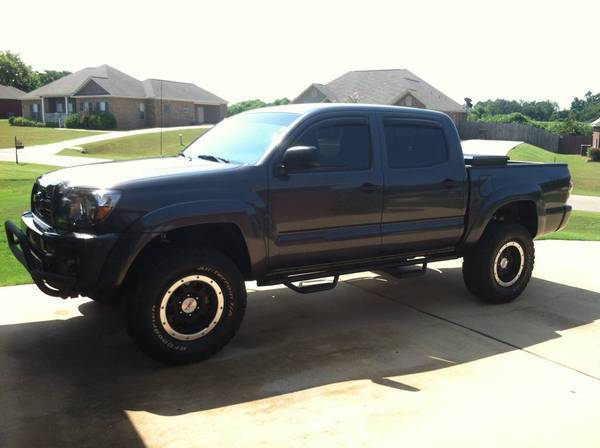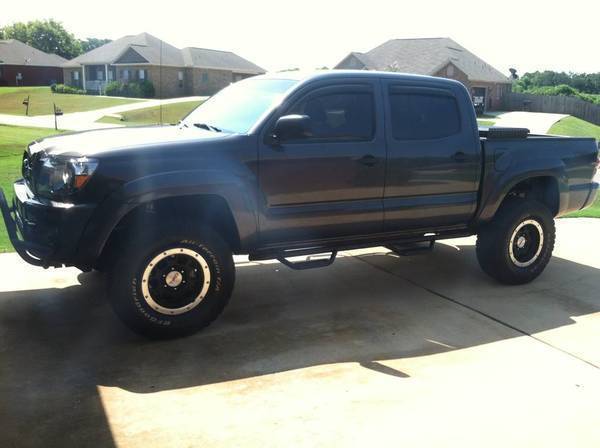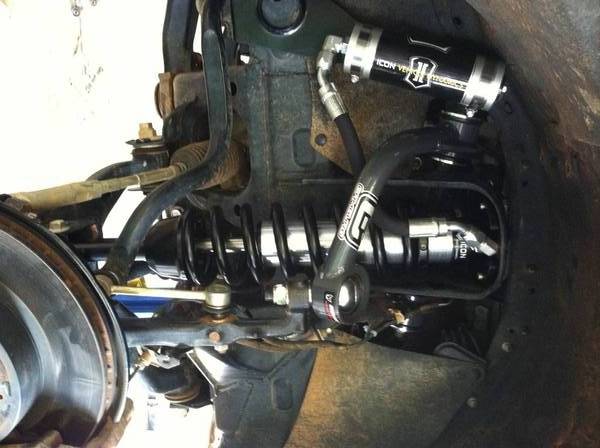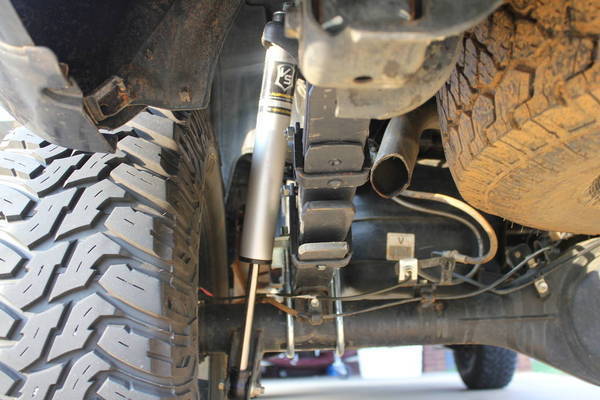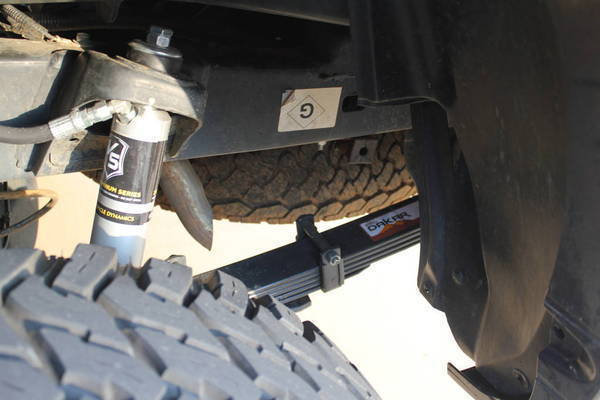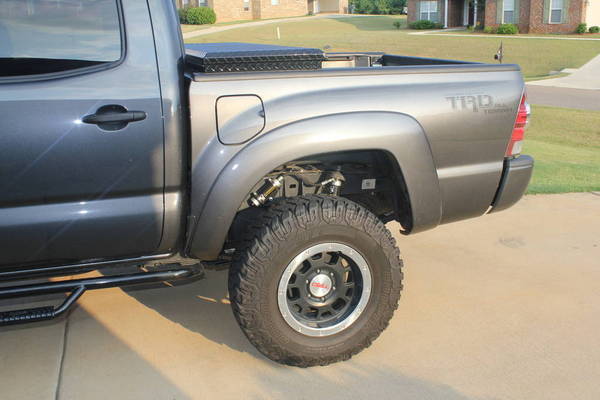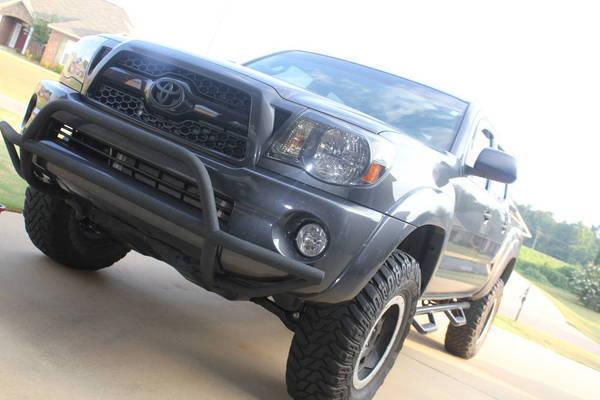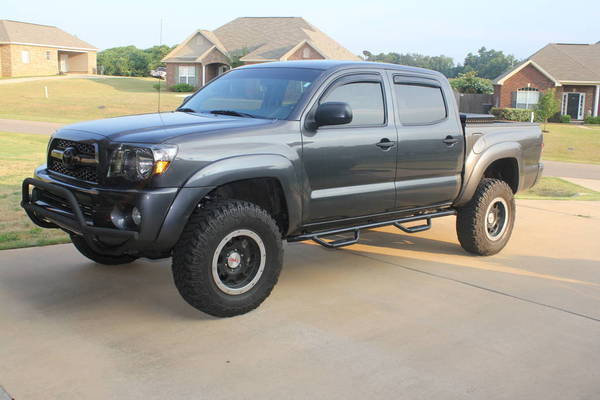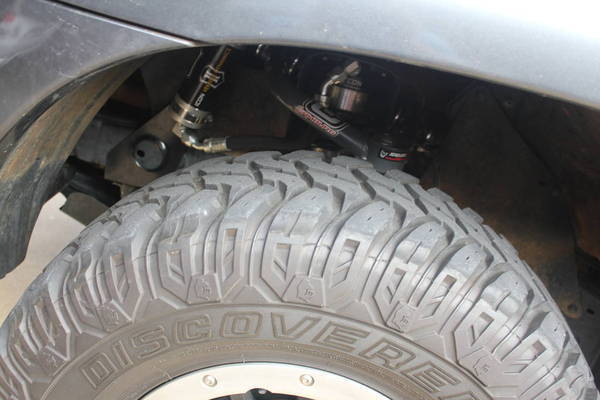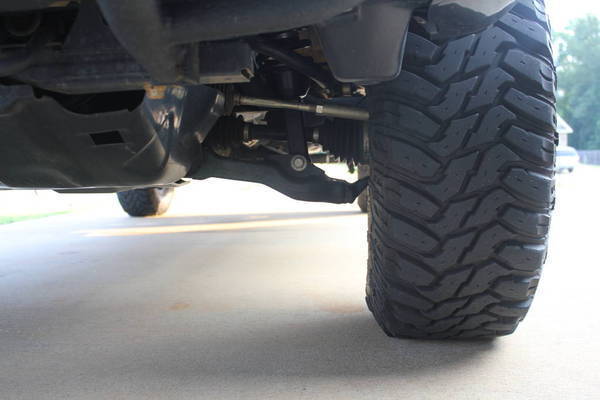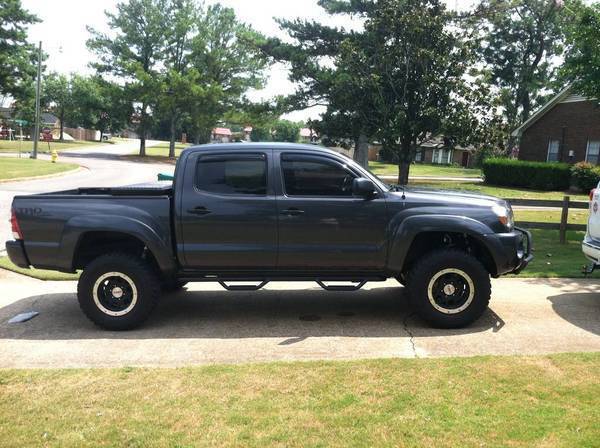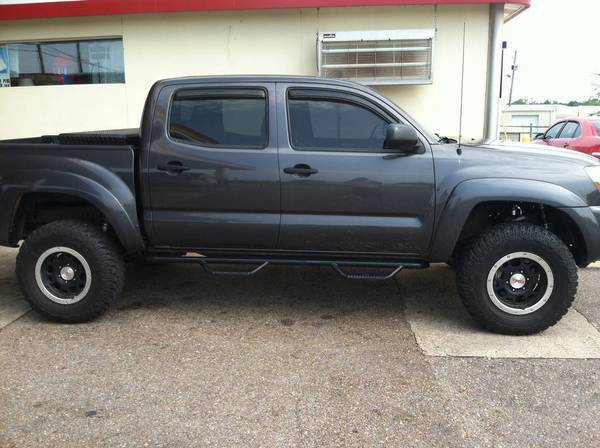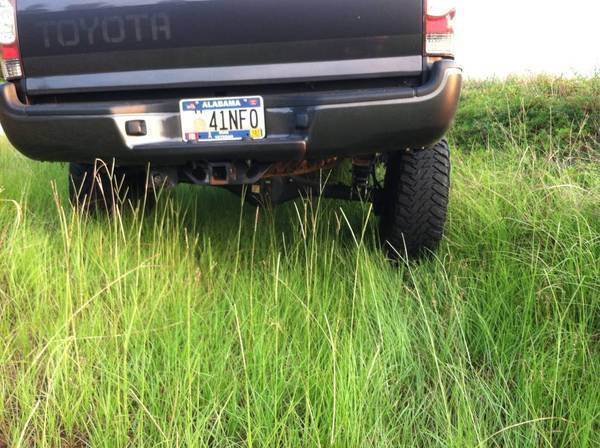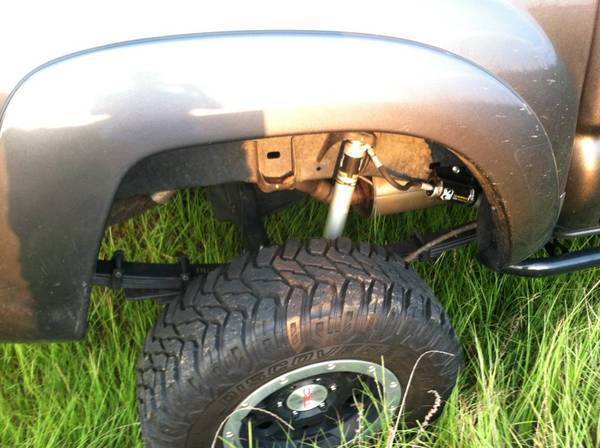 The day my wife bought the truck!
(it begins)
The dealer tool my wheels and tires off the 2007 Prerunner I had and put them on the new pickup.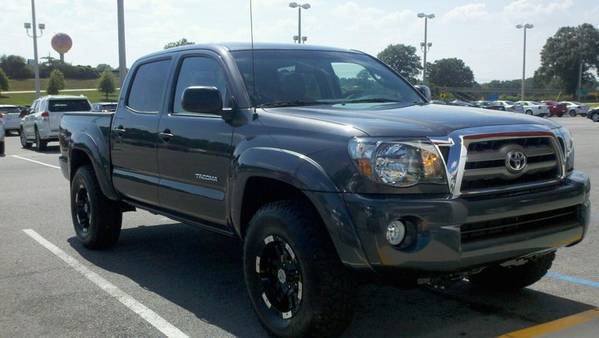 My wife bought me an Aries black bull bar.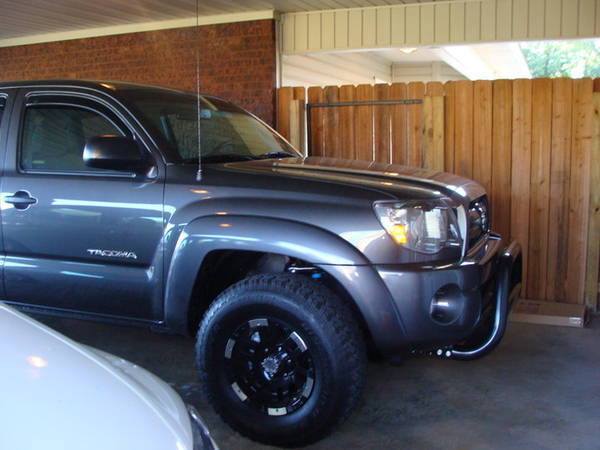 She had a buddy of mine install my 2 10' speakers, amp and in dash DVD player that was in my old 2007 Prerunner.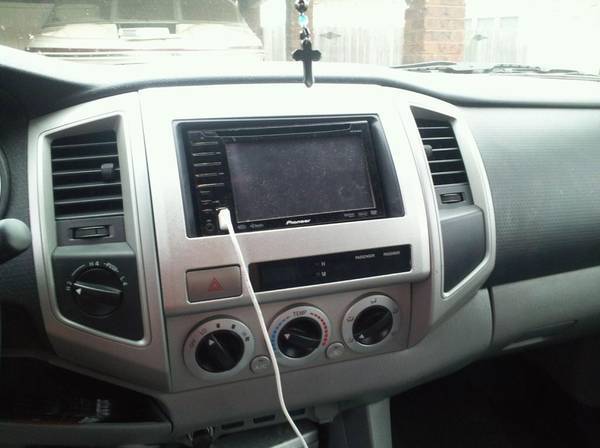 Then she bought me some 265/75R16 Cooper Discoverer STT mud tires.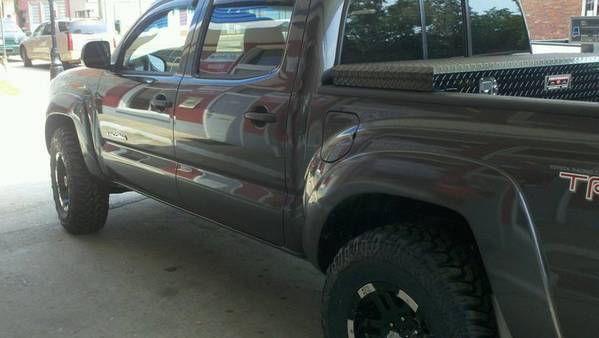 Then the NFab's came in and were put on at my father in laws business in old Montgomery.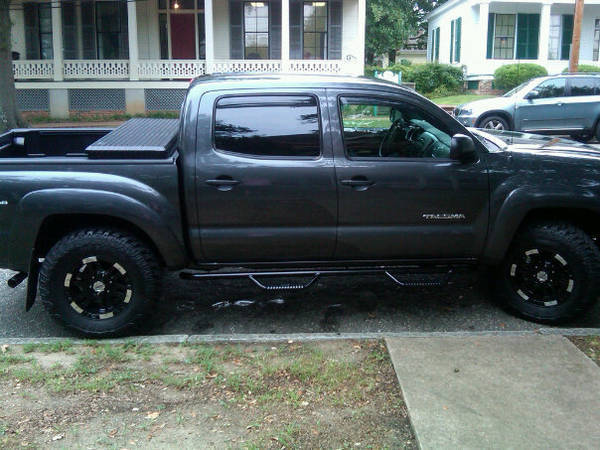 Just a cool photo I did.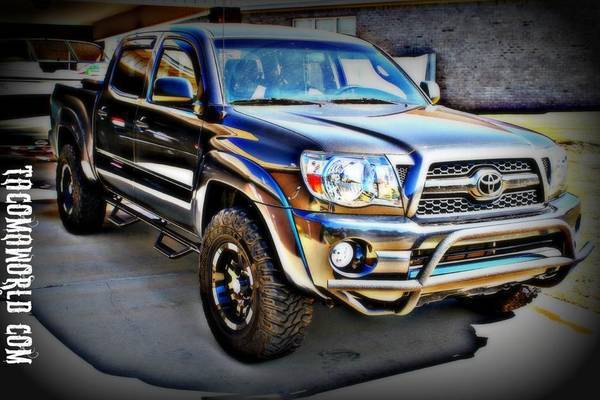 Added TRD All Terrain quarter panel decals by SockMonkey.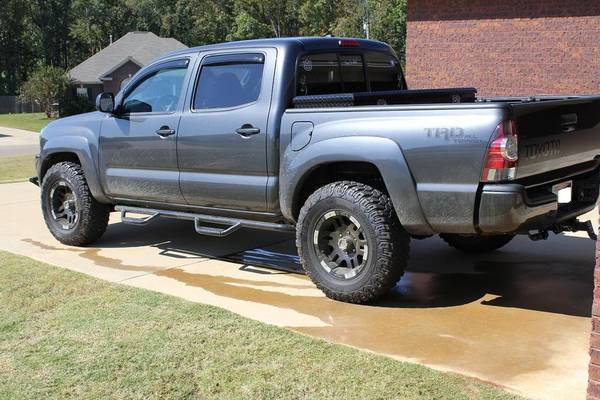 Added Avid Offroad lightbard (Line-x'd)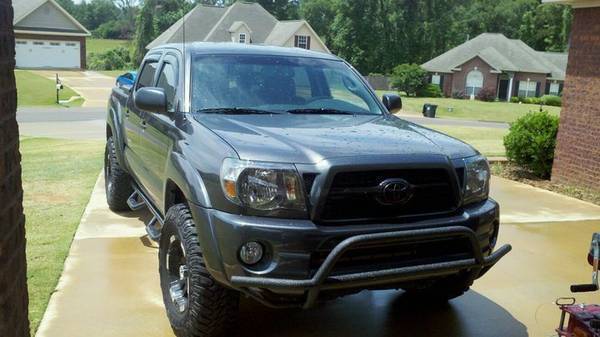 Cool sticker Sock made me to match the font on my quarter panel decals. Got this idea from Jerez with his consent. I just changed it a bit. Also, changed out my moto's for the TRD Beadlock wheels. I like them a lot more!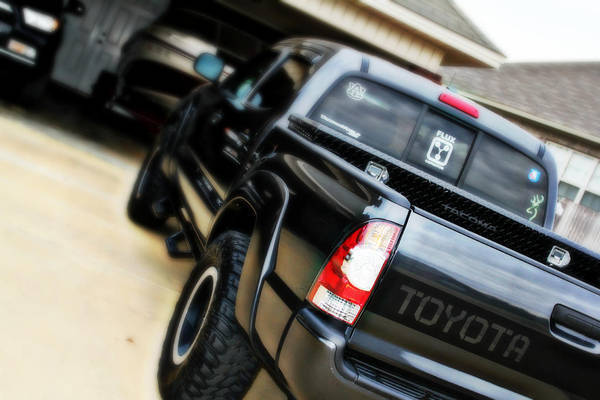 Had my exhaust made into a y pipe and did duals straight out. It's the stock exhaust but this little mod made the truck sound a lot better!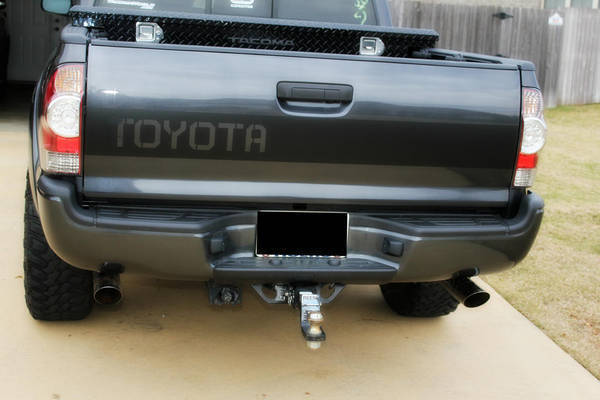 I just like this photo.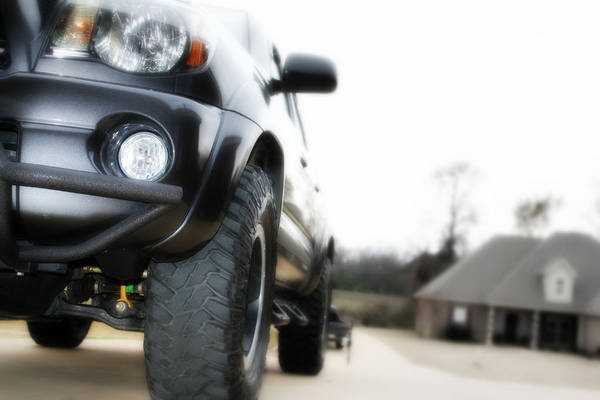 ...and this photo!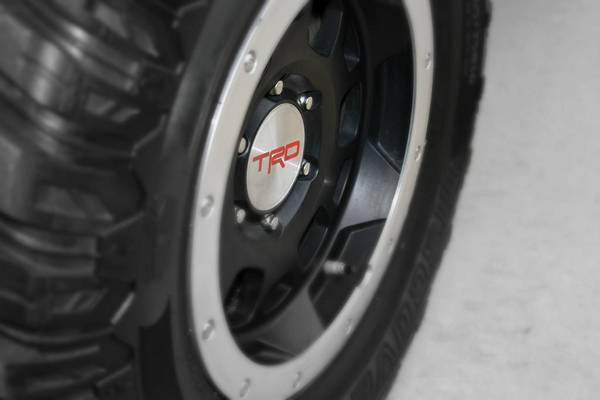 Tint got done!
35% in the front and stock in the rear.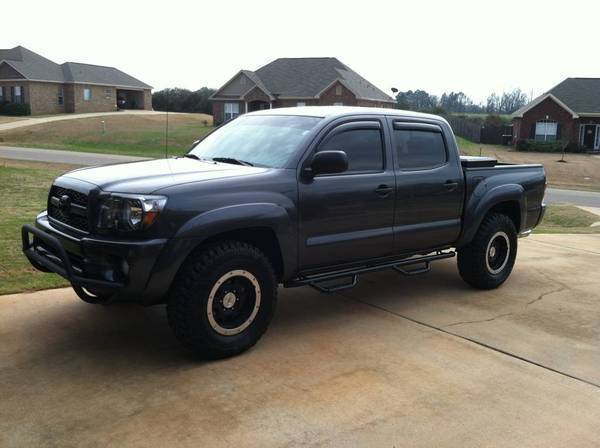 Just ordered my lift kit from wheelers offroad. Got the Icon remote resi coilovers (extended travel), Icon remote resi rear shocks, camburg uniball UCA's, dakar rear leaf springs (full replacement pack), u bolts (considering getting a flip kit from all pro), front differential drop, rear carrier bearing drop and a pair of front superbump bumpstops. I am considering a new set of extended break lines and some superbump bumpstops for the rear. Now just gotta wait on my buddy to see what kinda deal he can get me for a set of 285 bfg A/T's!
Just got my Dakar leaf springs, u bolts, diff drop and carrier bearing drop from wheelers. These dakars are beafy! I am really ready to get my icons in!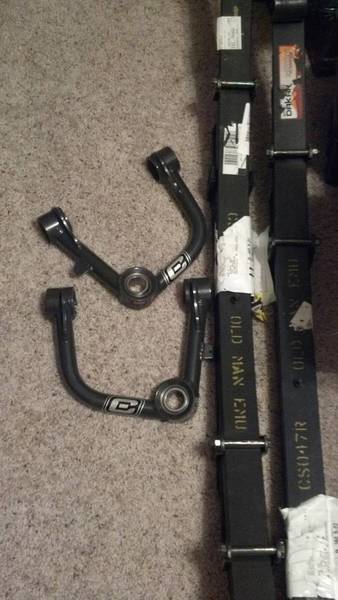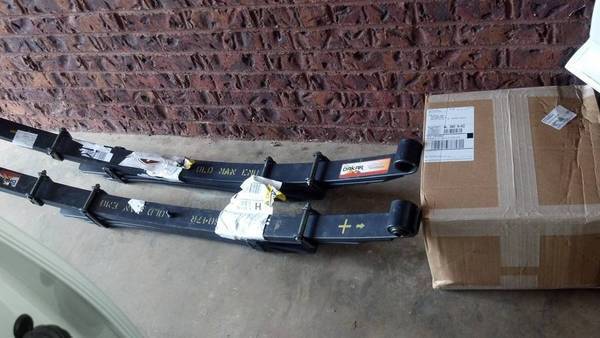 Just got my rear shocks in...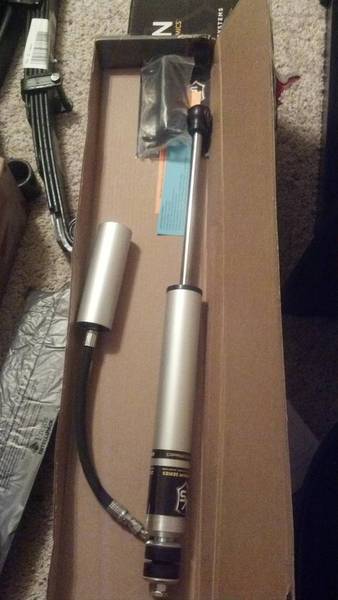 Coilovers just came in!!