If you don't know what WAF is (or HAF/SAF depending on gender and persuasion), you're not married.
Wikipedia, I choose you!
Yes, Project WAF is all about doing what I can while keeping the wife happy. Happy Wife, Happy Life. Or something like that. It's our only vehicle, so it must remain reliable (it's a Toyota...). Translated: no lifts/significant engine mods/audio work. Doesn't mean I can't have fun though...
Edit: So there's no way to do strikethrough with this editor. I'm about to be not married anymore (woooo!) so "WAF" now stands for "Wallet Acceptance Factor".
Basic specs
2011 Tacoma Double Cab SR5 V6 4x2
Magnetic Gray Metallic
Mods/Parts
Hood deflector
(2011-10-30)
Fog light mod (2011-10-30)
Stubby antenna from Walmart (
Scosche
RMA900) ...early november 2011
Weathertech
floormats for the front (2011-11-16)
Leer 100XL (2011-11-18)
Smittybilt
light bar (2013-06-23)
Derped grill & Toyota logo (2013-07-05)
886 mod (2013-07-13)
Derped door & tailgate emblems (2013-07-21)
Trimmed front mud flaps (2013-07-22)
Installed Escort ZR3 laser shifter (fronts only) (2013-08-03)
Current look as of 2013-07-27
:
----------------
My intro thread
2011-10-28
Here she is, still on the lot: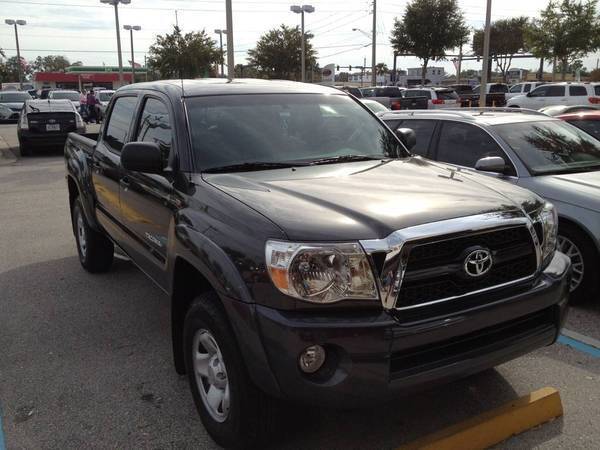 2011-10-29
Fog light mod, tailgate hose clamp lock, and (the one I have a pic of) hood deflector from CapWorld: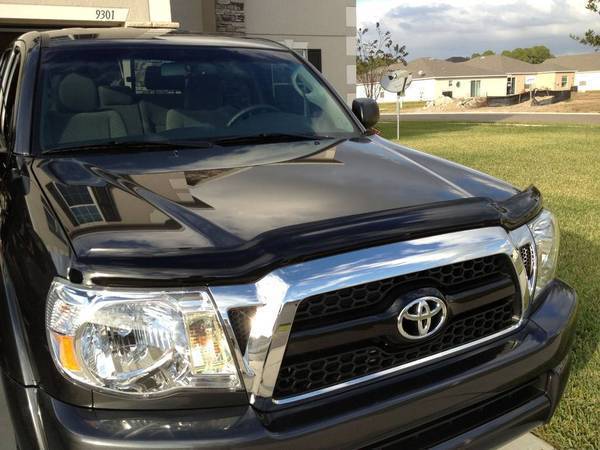 2011-11-18
Got my cap installed! It's a Leer 100XL. Finally - locking storage for the ass end.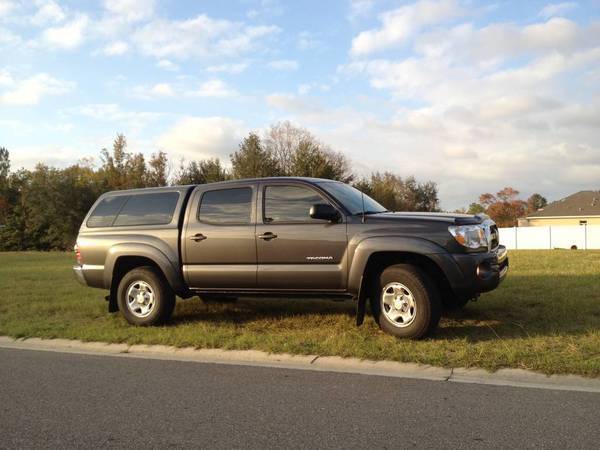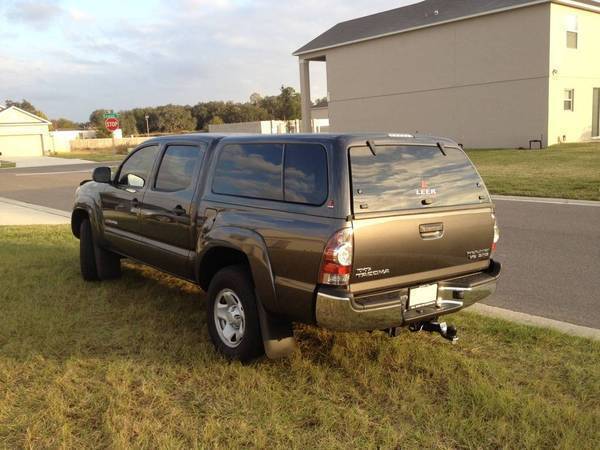 Here's Kona testing it out: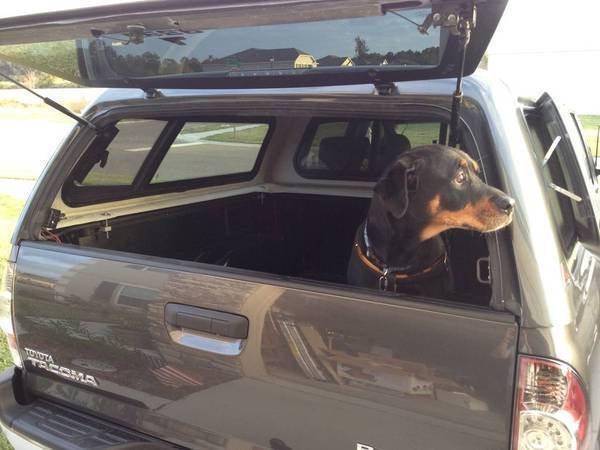 2013-06-23
Been a while, but I finally have something new to post. I'm at about 32k miles, and KBB
still
says my truck is worth more than I actually paid
so either I got a slammin deal or KBB is smoking crack. Anywho, onto the mod. Got a Smittybilt (NFab, right?) light bar for early birthday!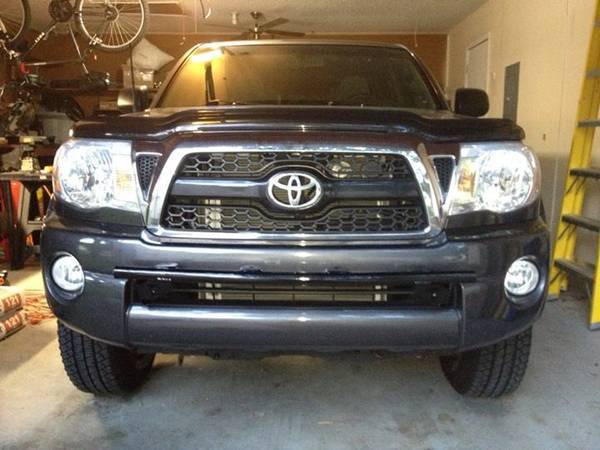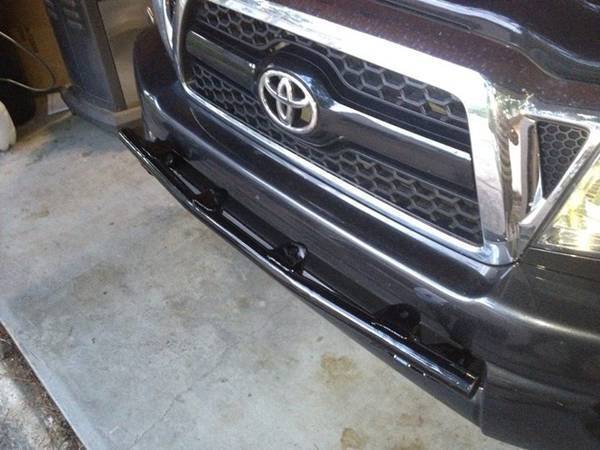 2013-07-05
Plasti-derp!
2013-07-21
Moar plasti-derp!
----------------
Future plans
* note: list is in no way ordered by priority, desire, or suspected WAF.
Since I only have rear-wheel drive, I would like to get a winch at some point. I don't want to get a full cow-catcher. I like the look of the Undercover Hidden Winch Mount, but the price might drive it out of possible WAF range.
Lights for said light bar, of course. Duh.
Paint the steelies black. I'm not a big wheel whore, I just want something that looks good. Steelies - meh. Black steelies?
Hood struts
Underhood & bed lighting
Swap the audio-only jack next to the 12V outlets to the USB/audio panel that my dad's Tundra has
More to come as I think of them/read more of the fine forums.