Nov/Dec 11 build pics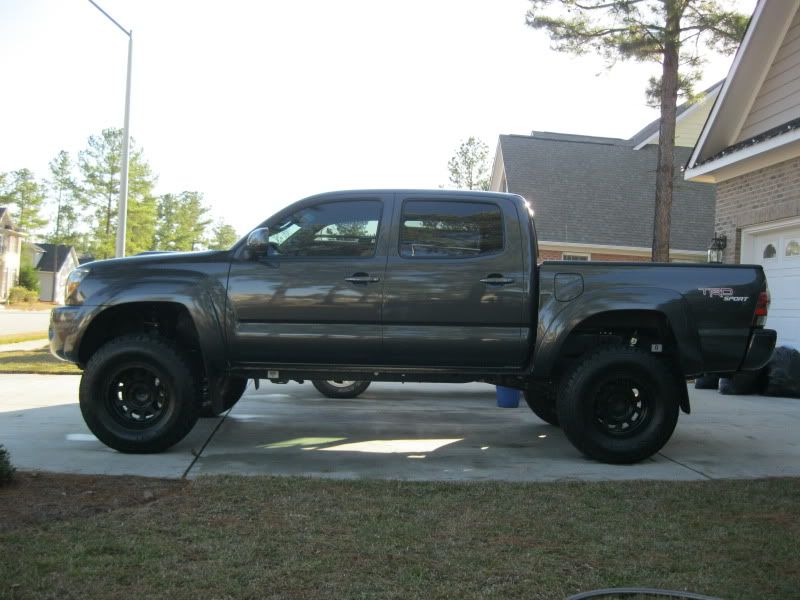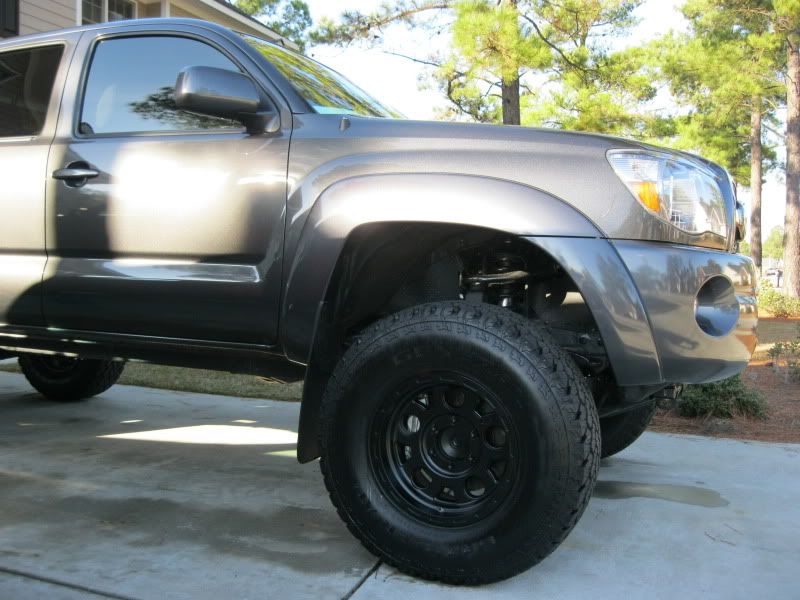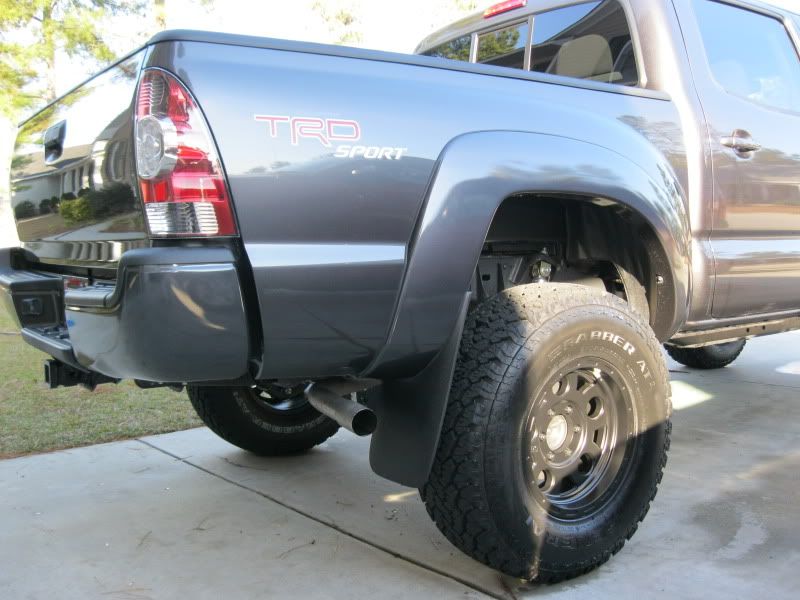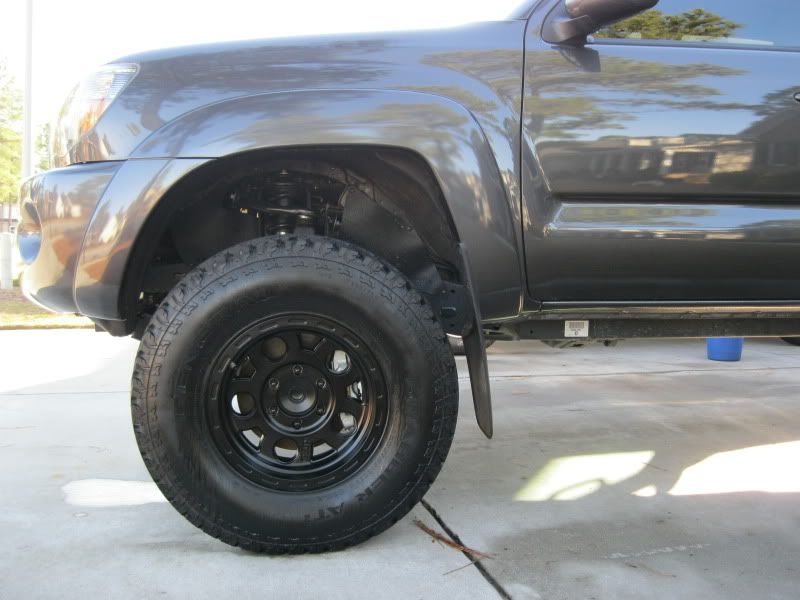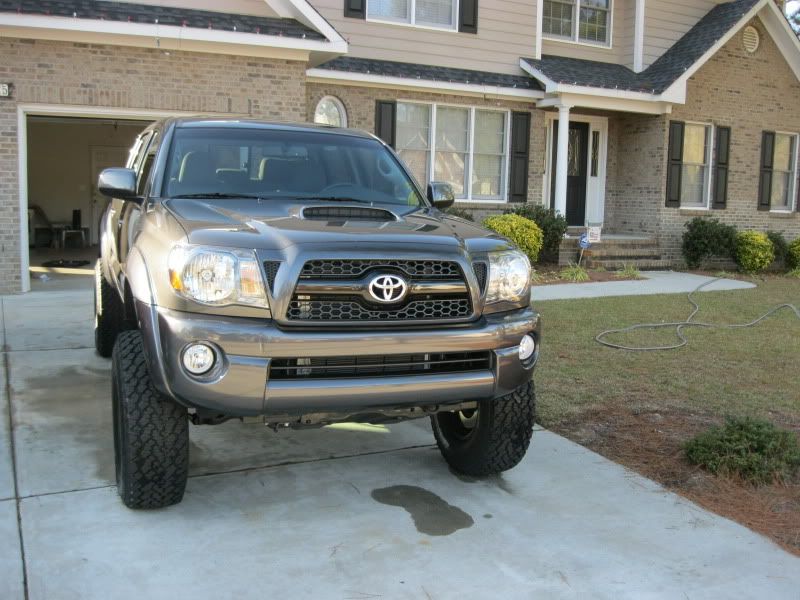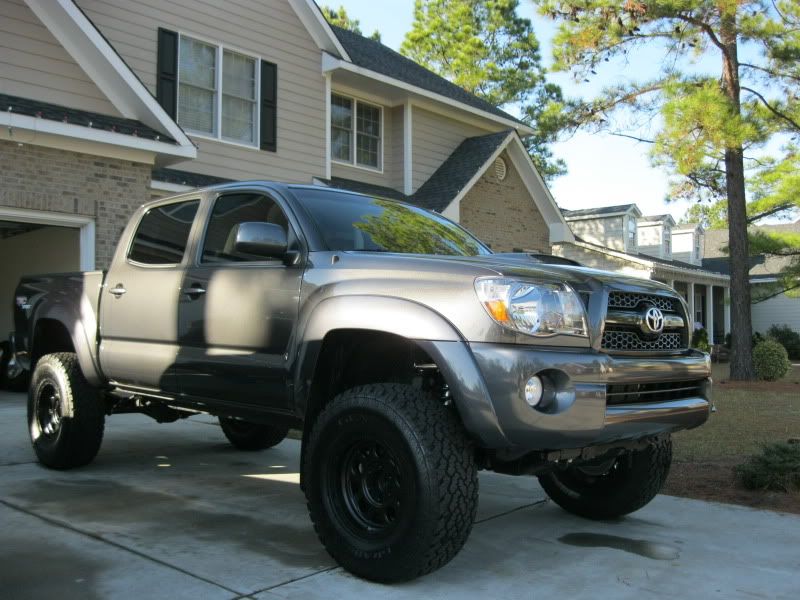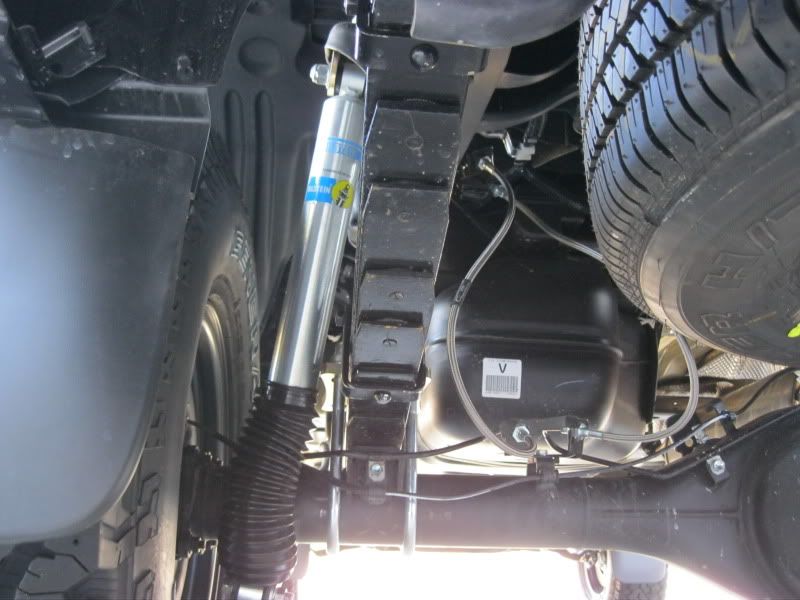 The day I brought her home: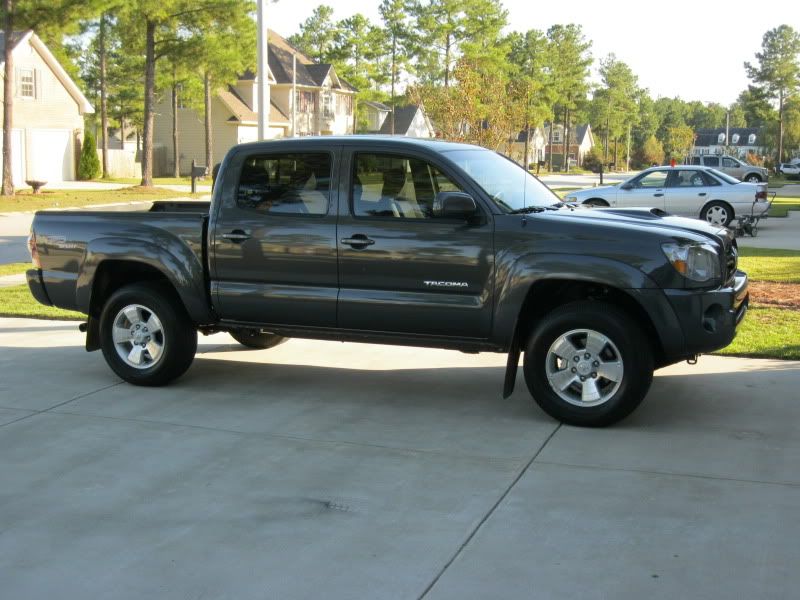 I put the following on my truck (2 days of install time):
- Camburg spindles w/swaybar provision
- 5100's up front set at .85
-
All Pro
expo leafs
- 5125's in the rear w/loop to stem adapters
- Extended brake lines both front and rear
- Black 16x8 KMC Enduro wheels
- General Grabber AT2 - 285/75/16
I had never done this before so I took my time to make sure I didn't miss anything. I will say this - ideally you need 2 or more people for a project like this. Installing the expo springs by myself was a huge pain in the ass so I had to get creative and use storage boxes to hold one end of the spring up while installing the other end. Lot's of cussing and I think I pulled a groin muscle installing the rear end. Spindles took just a tad bit of grinding near the weld where the calipers fit on. Brake lines in the rear are a major pain unless you have Inspector Gadget arms and baby hands.
Here she is after I brought her home from the wheel/tire install and the alignment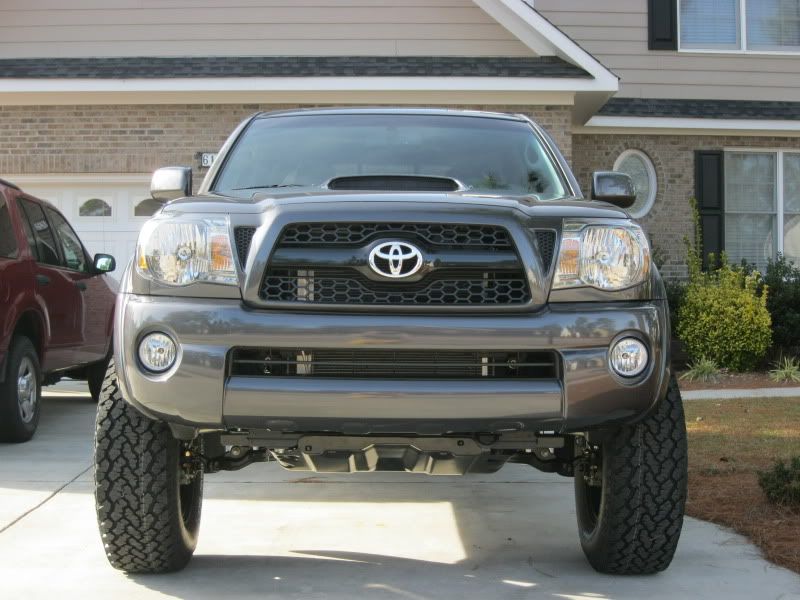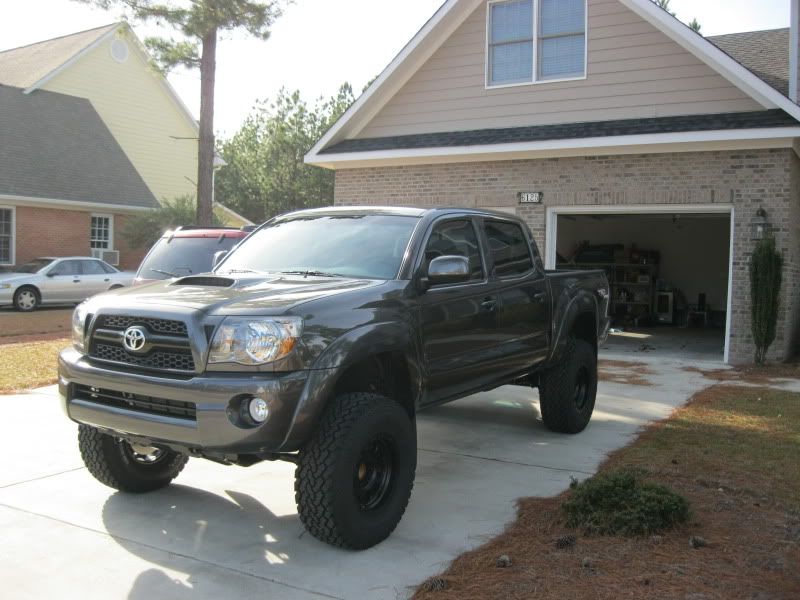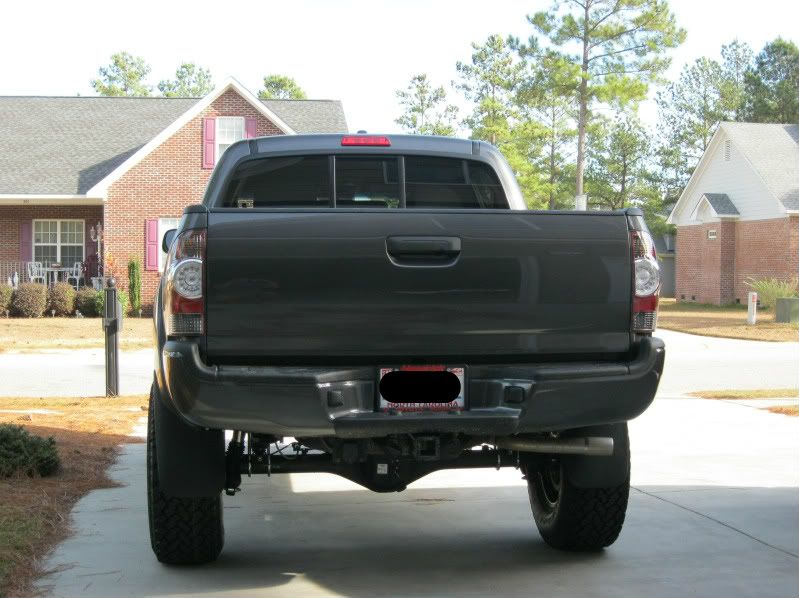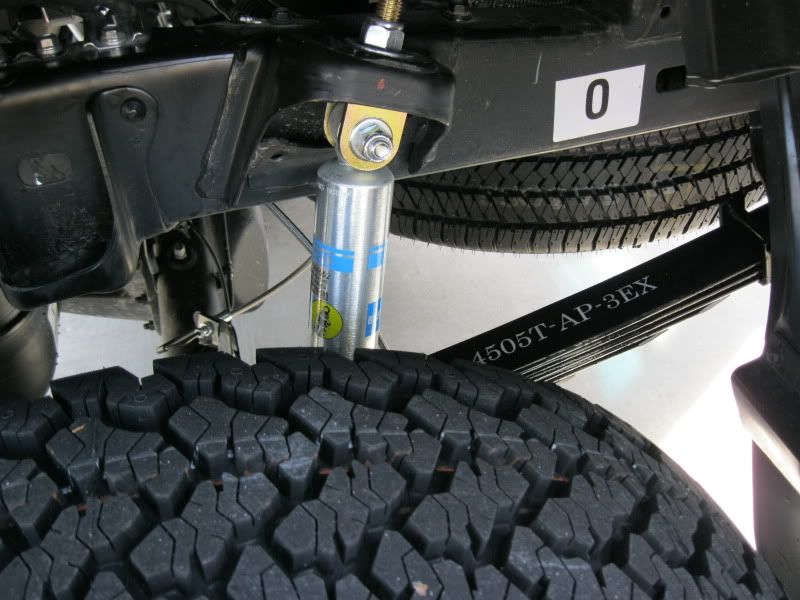 Things I still need to do:
- Re-install Tacoma badges (painted them black)
- Paint the rusty front hubs black (or may cut my center caps and shove them in, they are waaay too long)
- Trim my antenna because I almost broke it off pulling into my garage