Mods:
Black FJ Trail Team Edition Wheels
Firestone Destination MT 285/75/r16
OME Nitrocharger front
5/8 front spacer
OME 886x front coils
OME N182s rear
Dakar leafs
Light Racing UCAs
TRD exhaust
Sway bar removed
Mini H1 Retro headlights 35W 5000k
Blackout emblems
20% tint
Dwreck Sliders
Demello
Front bumper
Warn M8000 Winch
Warn Hawse fairlead, rated for use with steel cable
Rigid Duallys replaced Fog lights
Anytime Fog
20" Rigid SR LED bar
Flashlight mount
48" Hi-Lift Jack bed mounted
Full size spare/ Metalmiller
Shovel Mounted to Hi-lift using Quick fists
Stubby Antenna
BHLM
Tailgate theft prevention mod
Removed mudflaps.. well, the desert removed them for me
Cab mount chop and flattened pinch weld in wheel well
The Source air system /w 10lb Co2 bottle for tires and air tools (bed mounted)
Various recovery gear to include multiple shovels, straps, Hitch recovery receiver, 1/2"chain, 100 ft para cord, flint, MREs, Tire repair kit, First Aid kit, fire extinguisher, machette, toilet paper
Waiting for install: CB, Rock Lights, Jerry can
B.A.M.F. LCA skids and 1" wheel spacers on order
Interested in Supercharger next year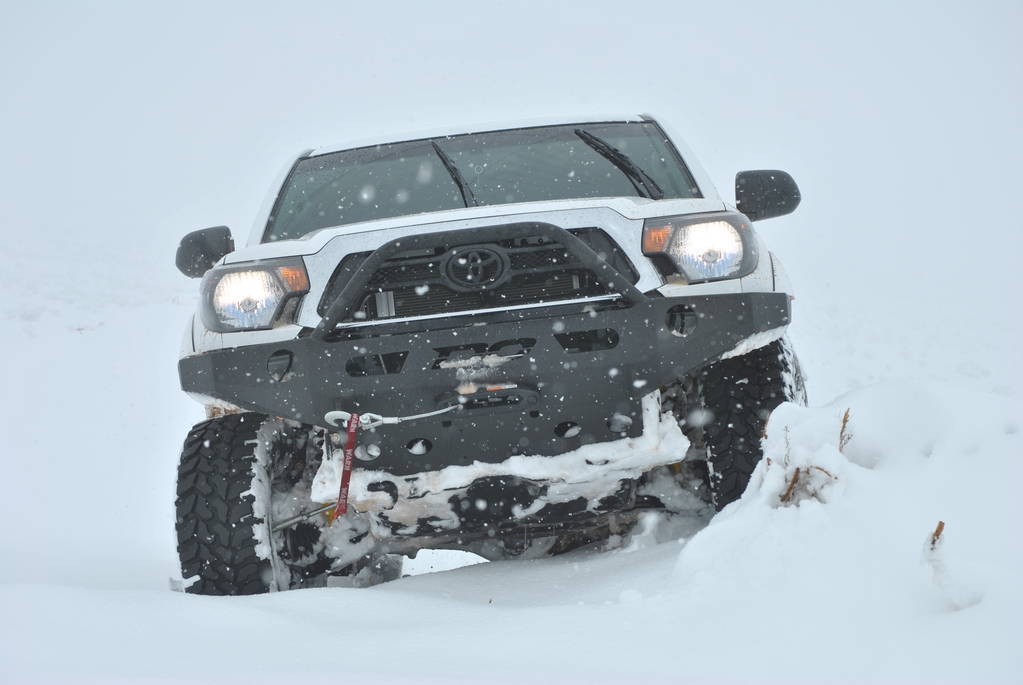 Playing in the snow! Fresh powder!!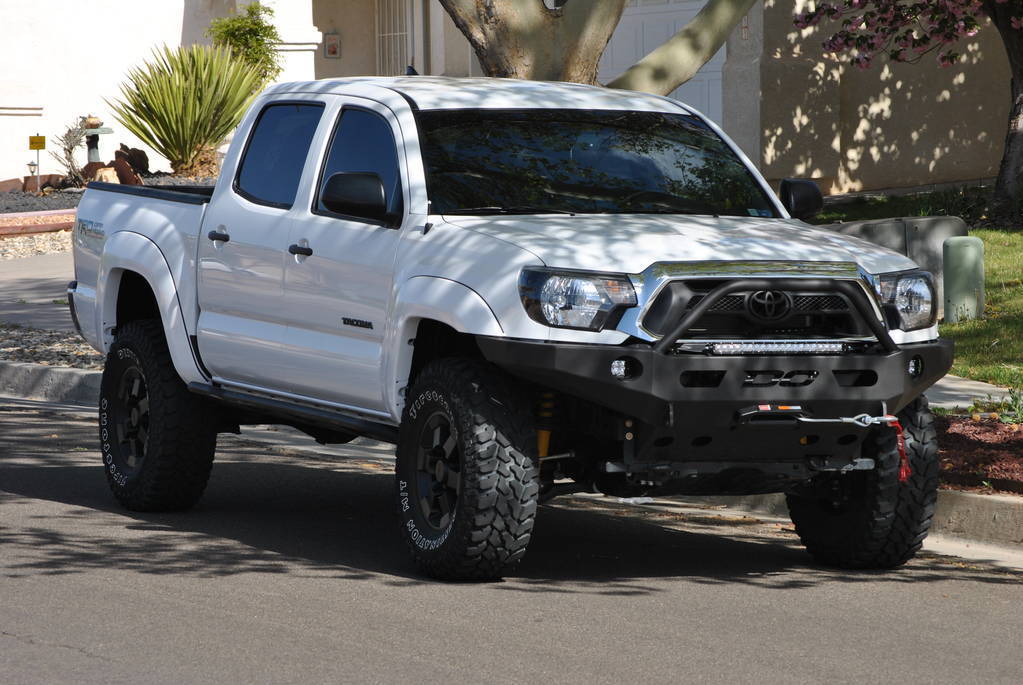 Rigid light bar. Sag in front is noticeable. 886x should be here next week.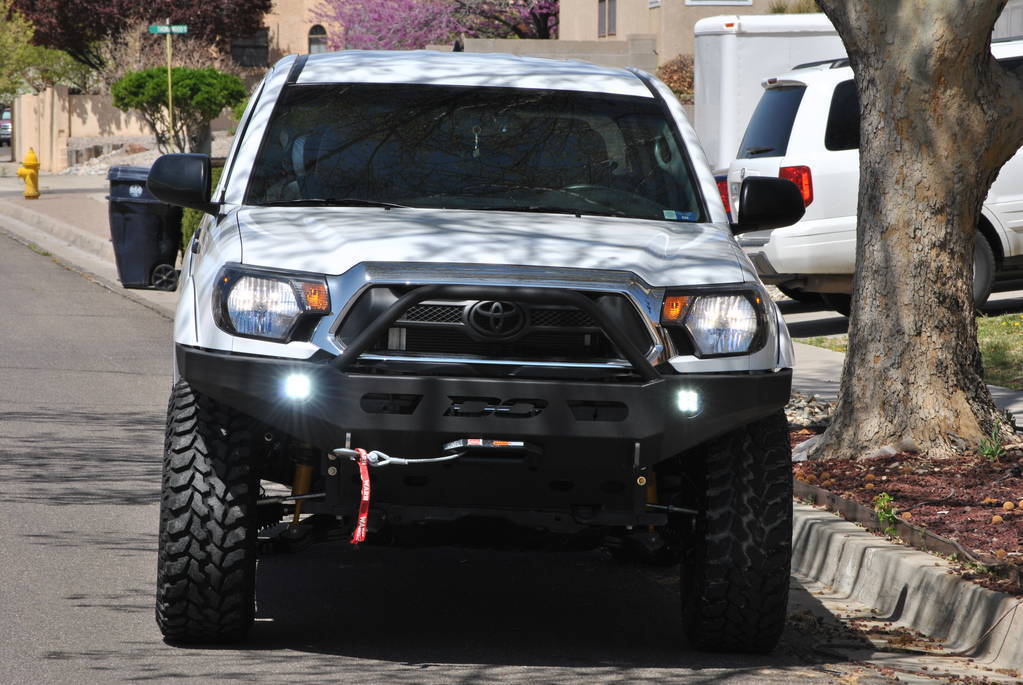 Added Rigid Duallys to the fog light holes.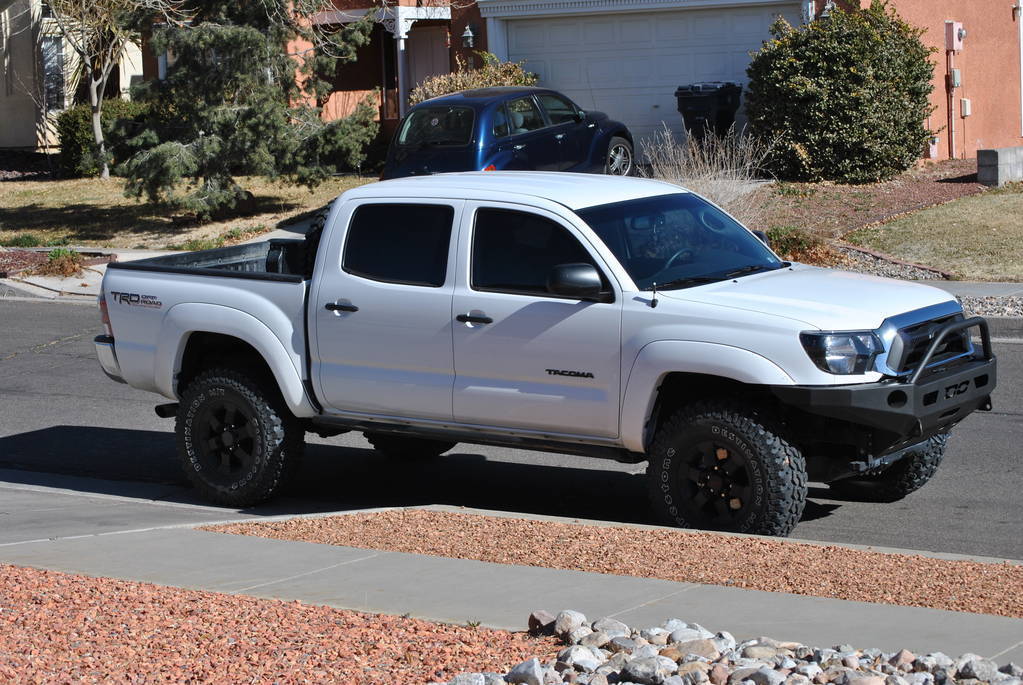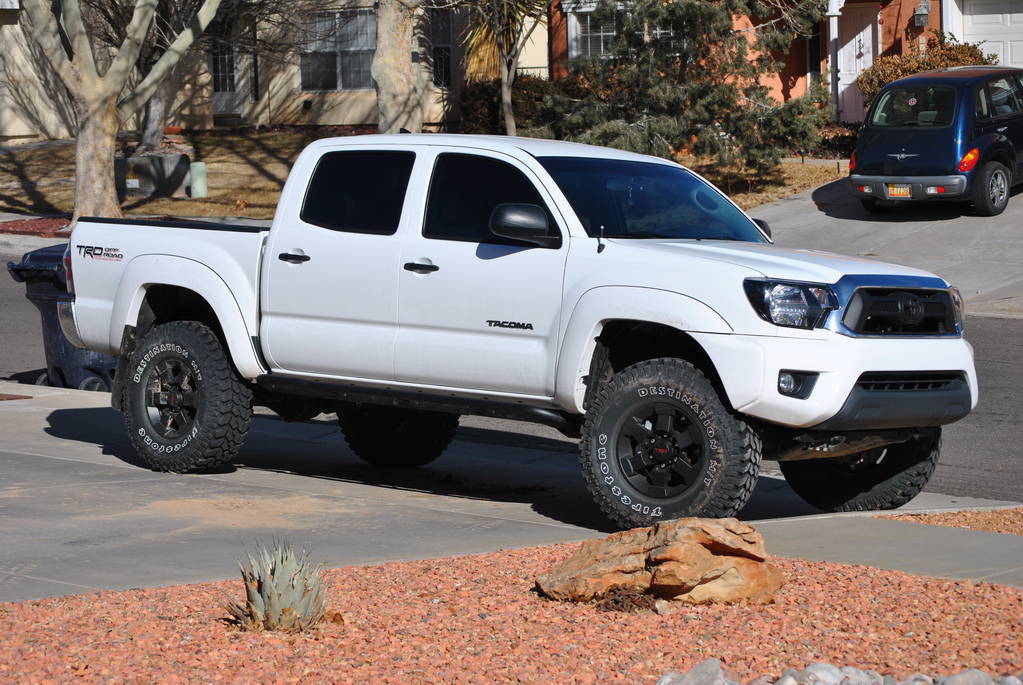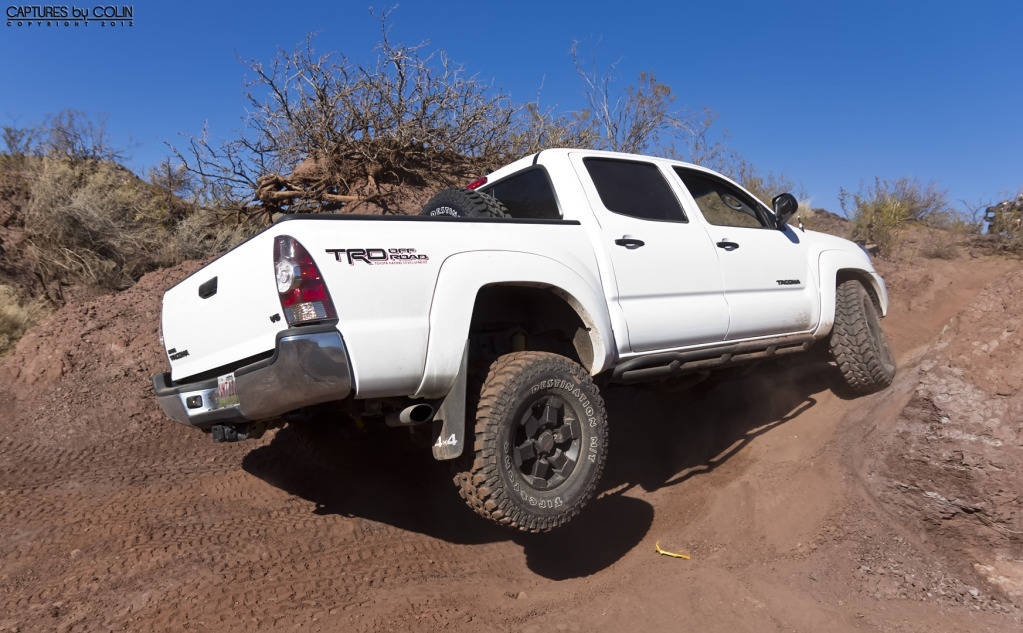 Taken by Tacocolin during our recent TW meet.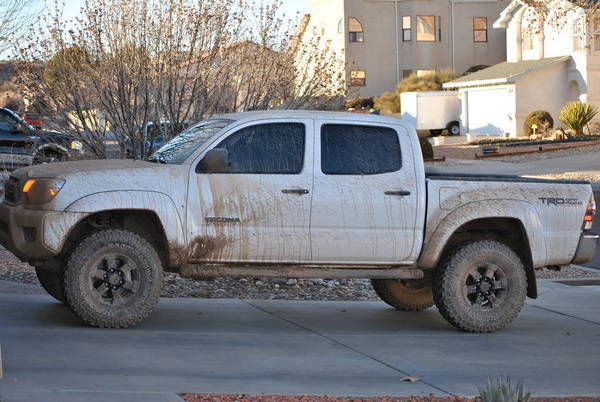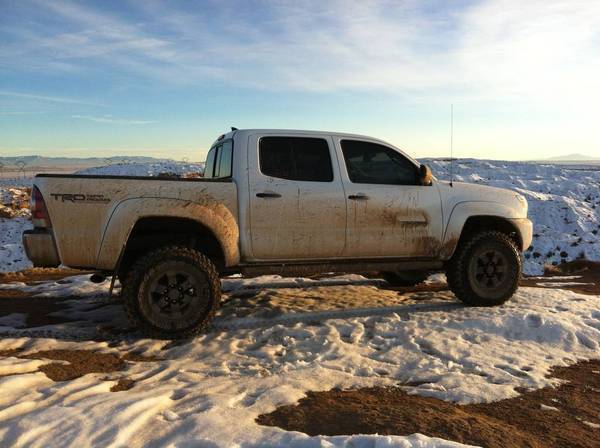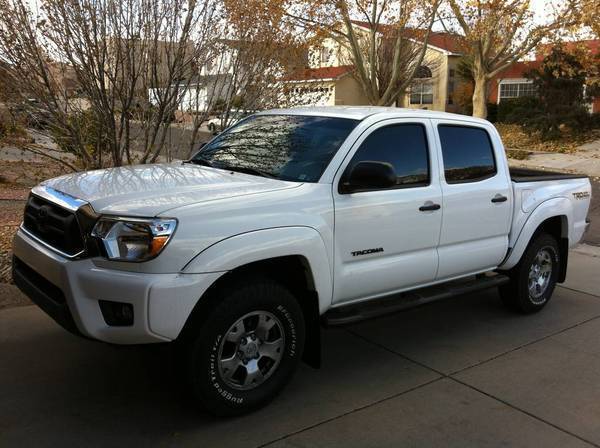 Freshly minted with a tint, Black emblems, New Trd Exhaust. About 1 week after i got her.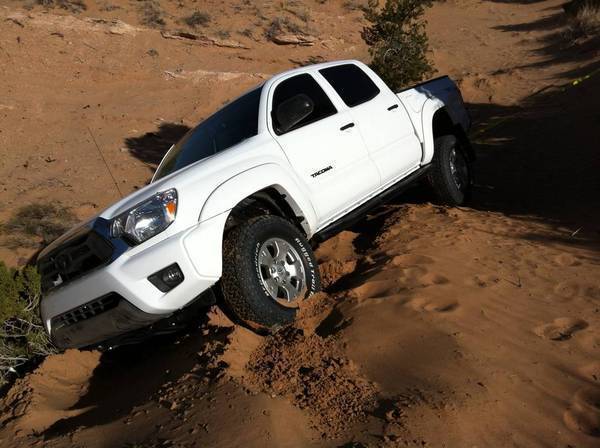 Baptized with the rugged fails still on. We got stuck in sand on the worst possible day. The wind was blowing 40 mph and we had to hike out 2 miles for a cell signal. The worst part is, i had all my equipment at home ready to install. We just wanted to test out the truck stock before modding.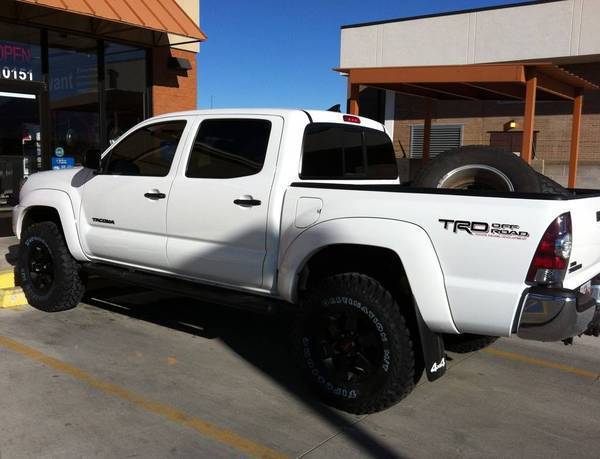 Spied her at the alignment shop after installing OME kit, Fj trail teams wheels, and Firestone Destination M/T 285/75r16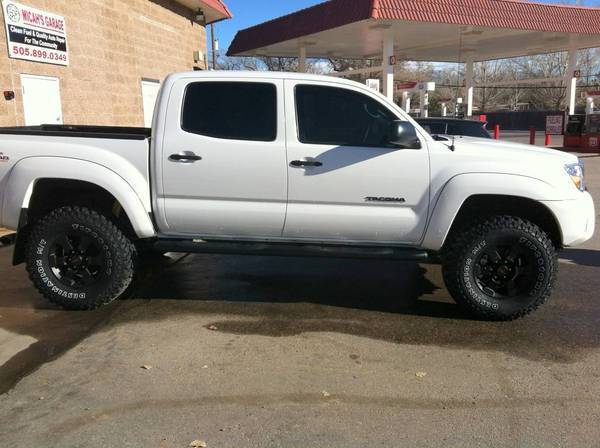 Picked up from Micahs in corrales. He does great work and his attention to detail is impressive.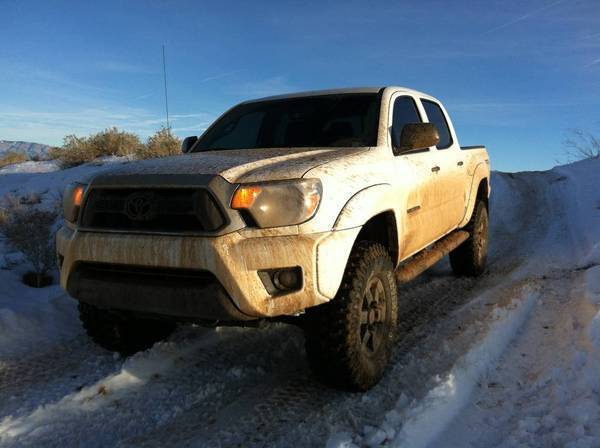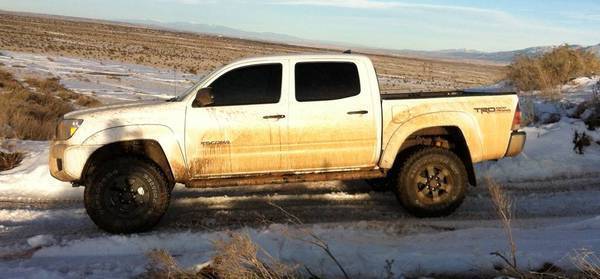 One Hour later, a trip to the spa for a mud bath.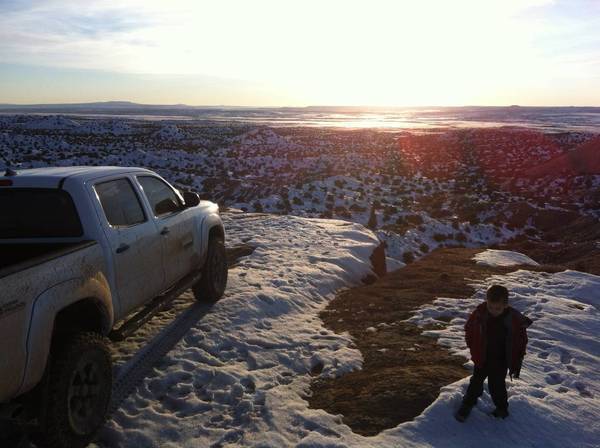 Some light wheeling with my son.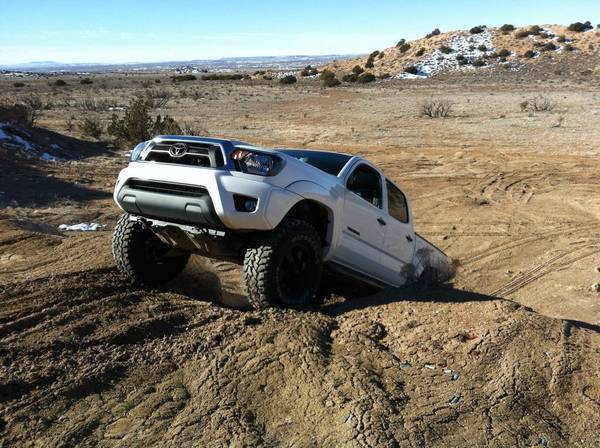 Finished BHLM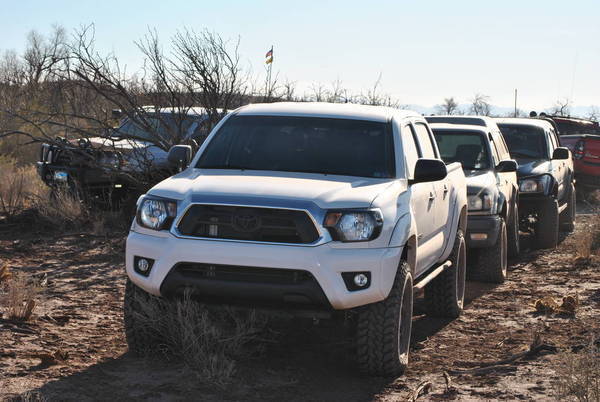 Color matched the lower valance. Pic from TW meet @ coyote canyon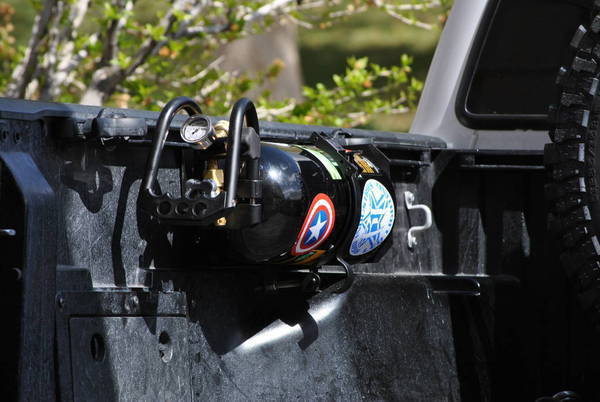 Source 10lbs CO2 tank with 200 psi adjustable regulator.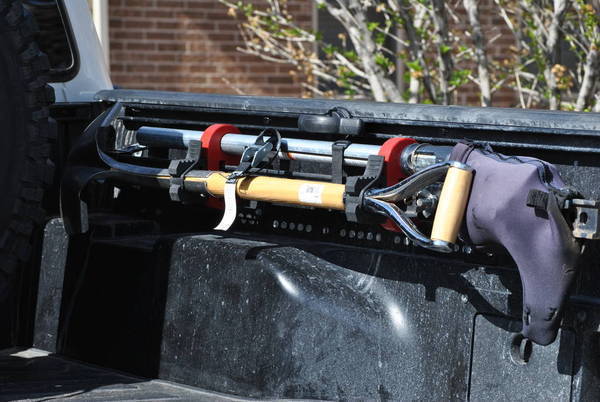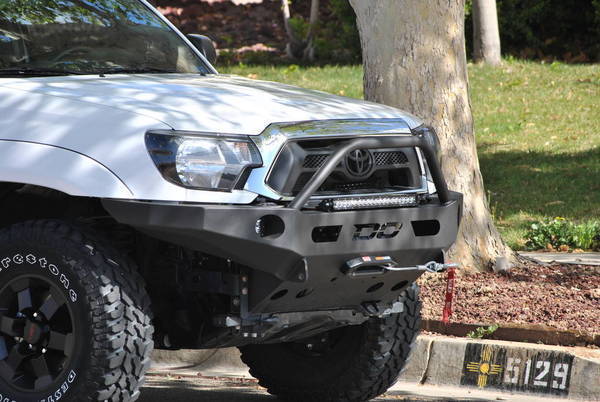 Rigid Duallys in fog holes. Rigid 20" SR on Bumper.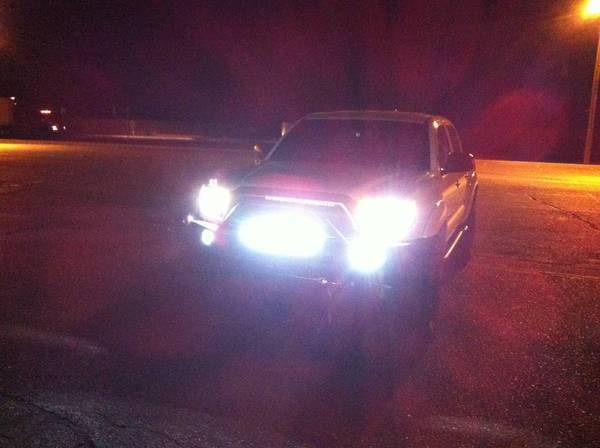 Mini H1 retro installed. Ill get some Daytime pics soon
I've done a few small mods, ill post it up in the near future.
CB next.
Thanks to TW for all the helpful people who are much smarter than i am. If you want more picks let me know.