I have no goal for this truck. I want all the cool stuff but would never use 90% of it! I'm really just going to build it to handle mild trails and still be very good on-road and towing.
How it sits (9/7/14):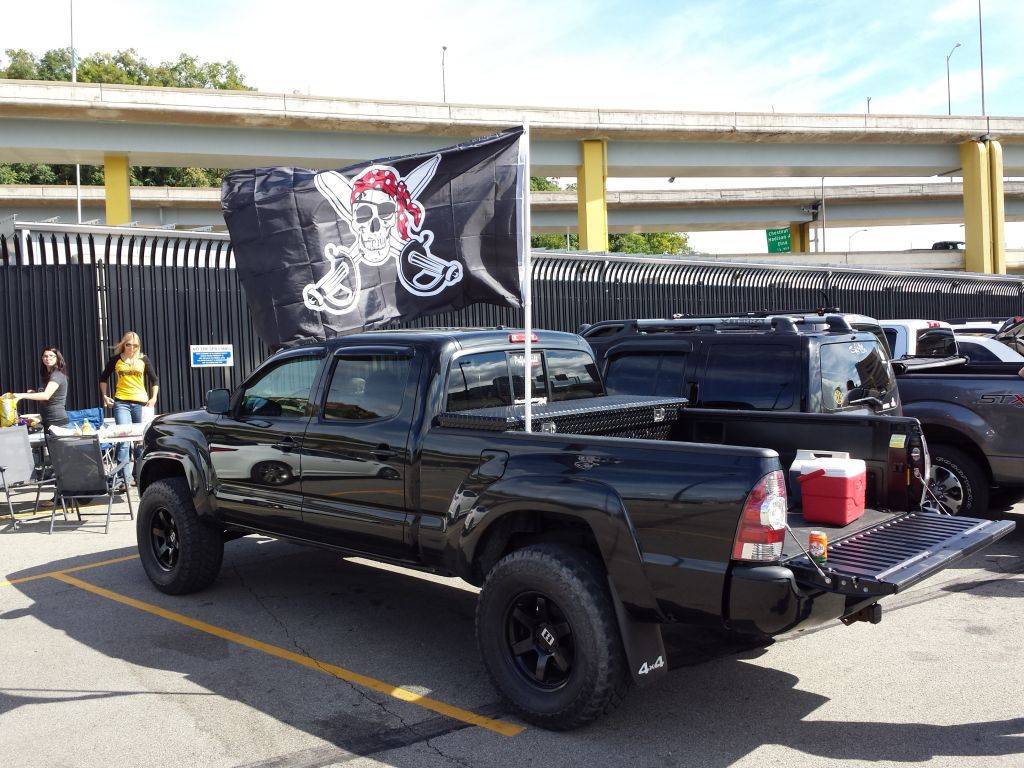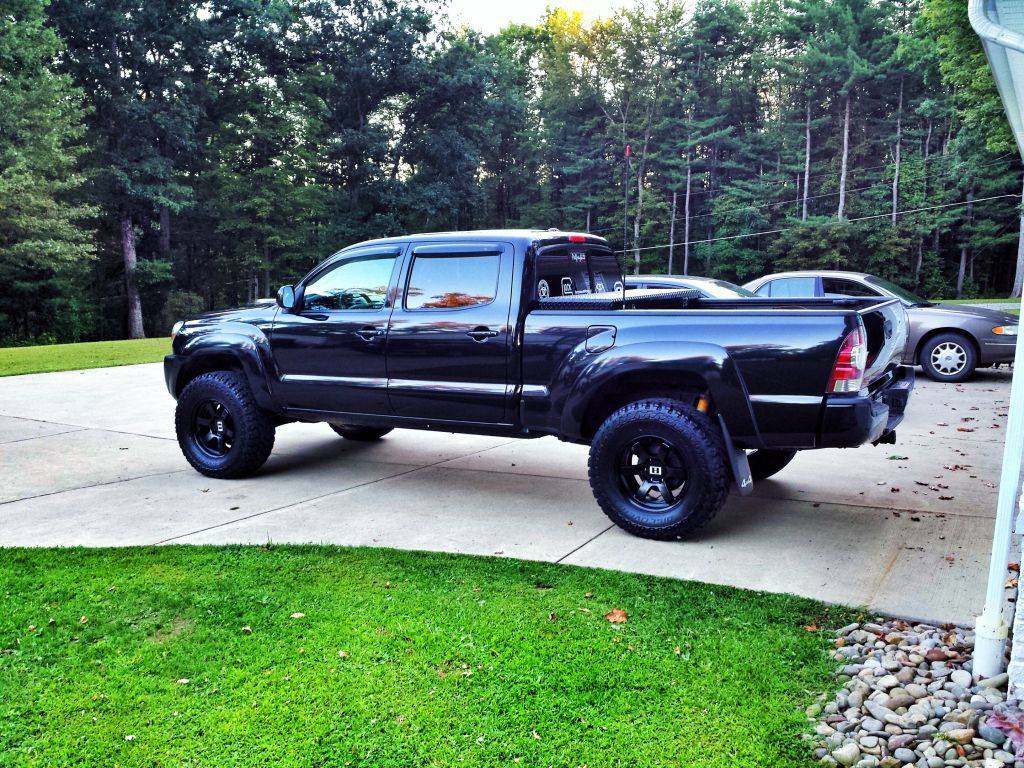 BASE:
2010 BSP TRD SPORT DCLB 4x4
SUSPENSION:
Front:
-Eibach coils
-5100s set @ .85", 1/2" driver side spacer, 1/4" passenger side spacer
-LR UCA
Rear:
-OME Dakar springs
-OME Nitrocharger N182 shocks
WHEELS/TIRES:
-Level 8 MK6 17x8 -10 offset
-Cooper Discoverer ST Maxx 295/70R17
ARMOR:
-Mall crawlers don't need armor!
LIGHTING:
-Who needs to see?!
EXTERIOR:
-Rear differential breather extended
-Debadged
-UWS toolbox
-Bed Extender
-Rain guards (Trail FX)
-Grillcraft
-886 reverse light mod
-3' Firestik
INTERIOR:
-Weathertech floor mats (Fronts)
-Tacoma door sill protectors
-Custom LED lighting
-Uniden 520XL CB
-ImMrYo mirror bracket
-Trailer brake controller
FUTURE IDEAS
-Clearing for tires
-Fix exhaust
-Sliders
-OBA/OBW
-Lights
-Rear Locker