got the light bar mounted and somewhat installed last night, unfortunately not having a garage or shop or, well anything like that, to work on bit me square in the butt.... ran out of daylight and couldnt get the light to work.
got a chance to look it over when the sun came up this morning at work and found i missed a crimp on the connection to tell the switch when to turn on(dont know tech terms, its what was jumped off the park lamp to give ok to turn on). so i respliced it and this time properly crimped it. and it works.... for now. (not thrilled with the big box store's version of an offroad lights "premade" harness so i have another on the way to replace this one with that will give me much better piece of mind for safety reliability and sealed connections)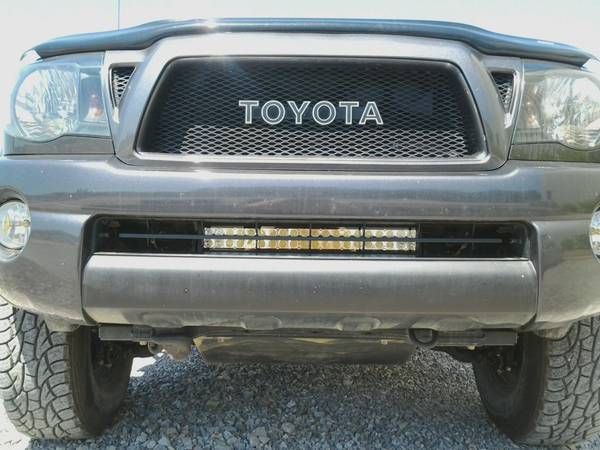 may end up cutting the plastic out of the lower valence and fitting some mesh that matches the satoshi in there instead. will still give me a bit of a defense from objects yet wont block near as much light and will blend in with the satoshi better???? who knows???