as it sits 21 apr 14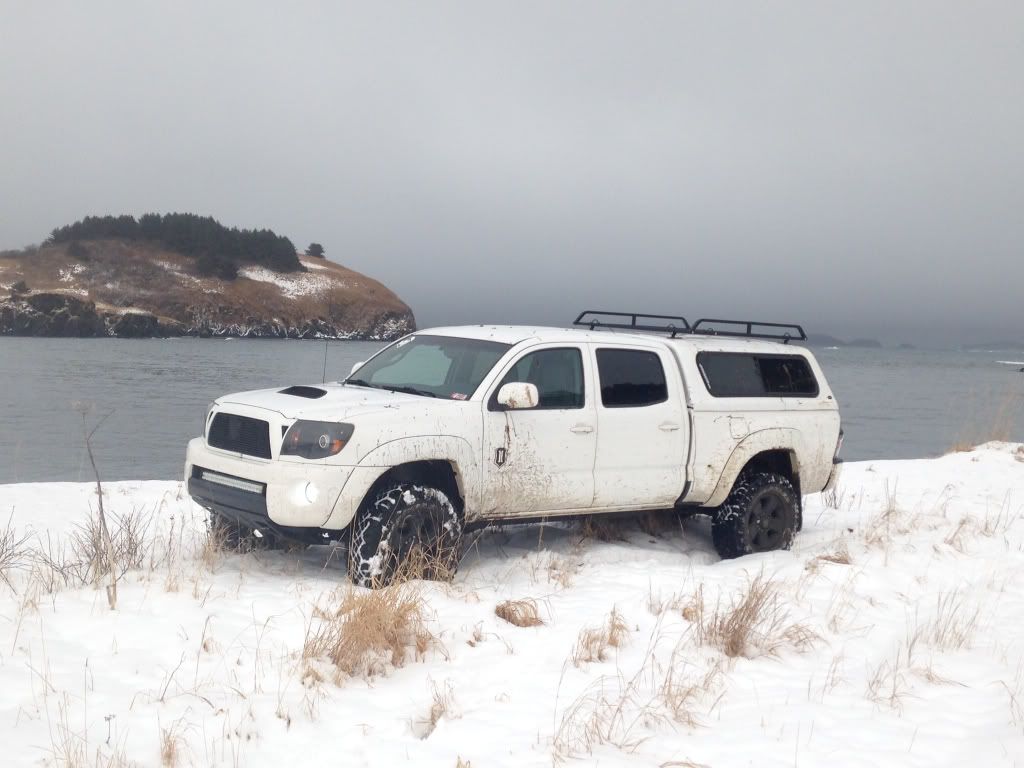 specs:
06 SR5 V6 DCLB 4x4
lift:
ICON
2.5 ext travel C/Os
ICON 2.0 VS rear
OMDs
light racing UCAs
diff drop/ sway bar delete/ carrier bearing drop
Goodyear duratracs (285/70/17)
Spidertrax 1.5 in Wheel Spacers
performance:
trd exhaust
trd CAI
JBA shorty headers
lighting:
BHLM
5000k HIDs in Headlights and fogs
30in LED light bar
led dome light and map lights
foglight anytime mod
aux reverse lights
Power:
Diehard platinum group 31
Pelfreybilt
battery tray
National Luna flush mount single battery monitor
Micro-Start PPS XP-1 (for back up)
Recovery:
Maxtrax
Safe jack 6ton offroad bottle jack kit- in factory location
Coms:
Cobra 75
Aux speaker
Magnet mount antenna on the roof
Other:
Factory backup camera
Scanguage
400w anytime mod
Double AC plug behind my center console
ABS kill switch mod
Roof rack
so my first truck was a 97 extra cab 4banger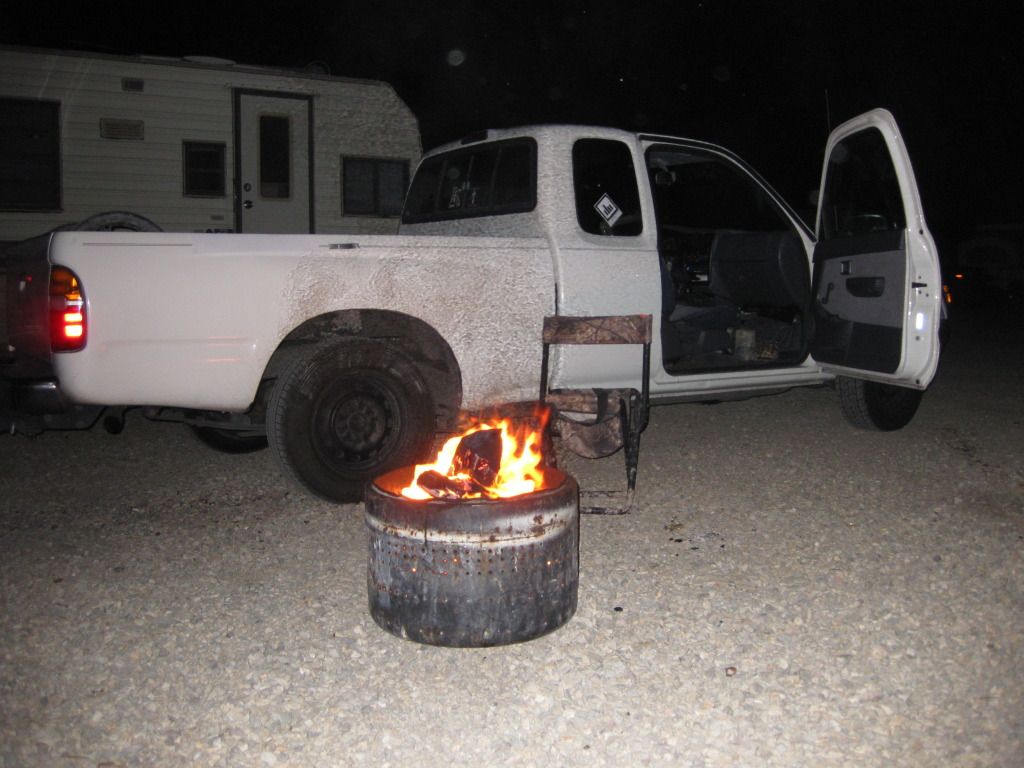 then i joined the coast guard and decided that it was time to upgrade. so when while i was home on leave i took a trip down to san diego and looked at a couple different tacomas. ended up with an 06 4door longbed SR5 4wd, it came with a trd exhaust, trd skid plate and a billet grill.
my first couple days with it.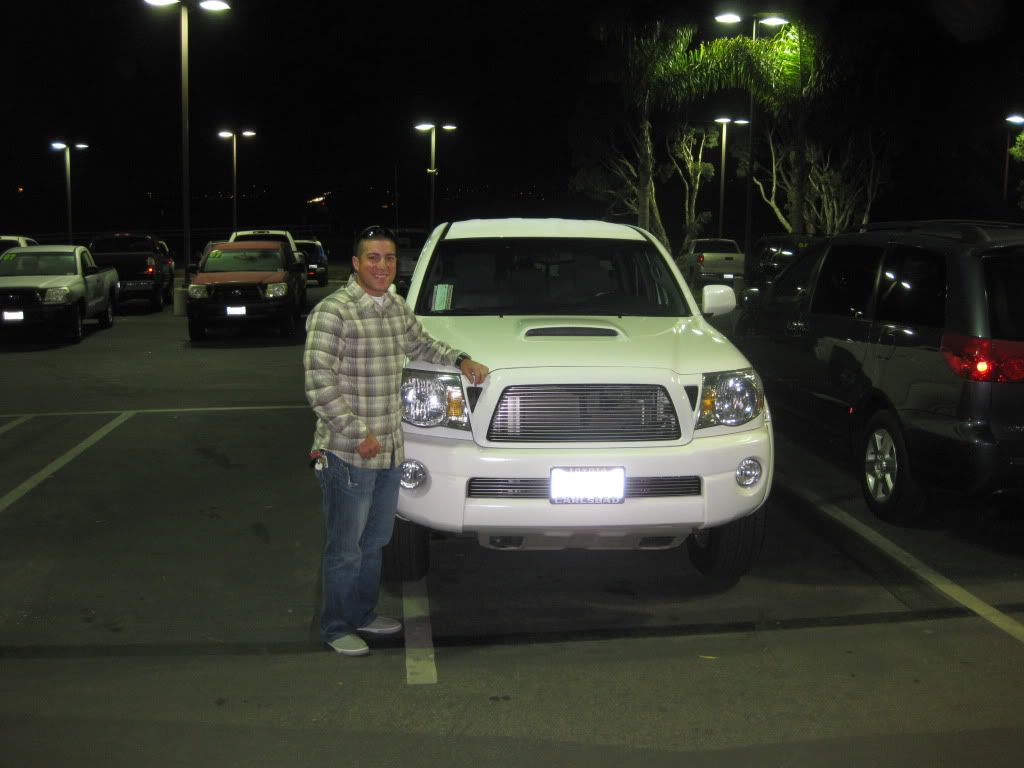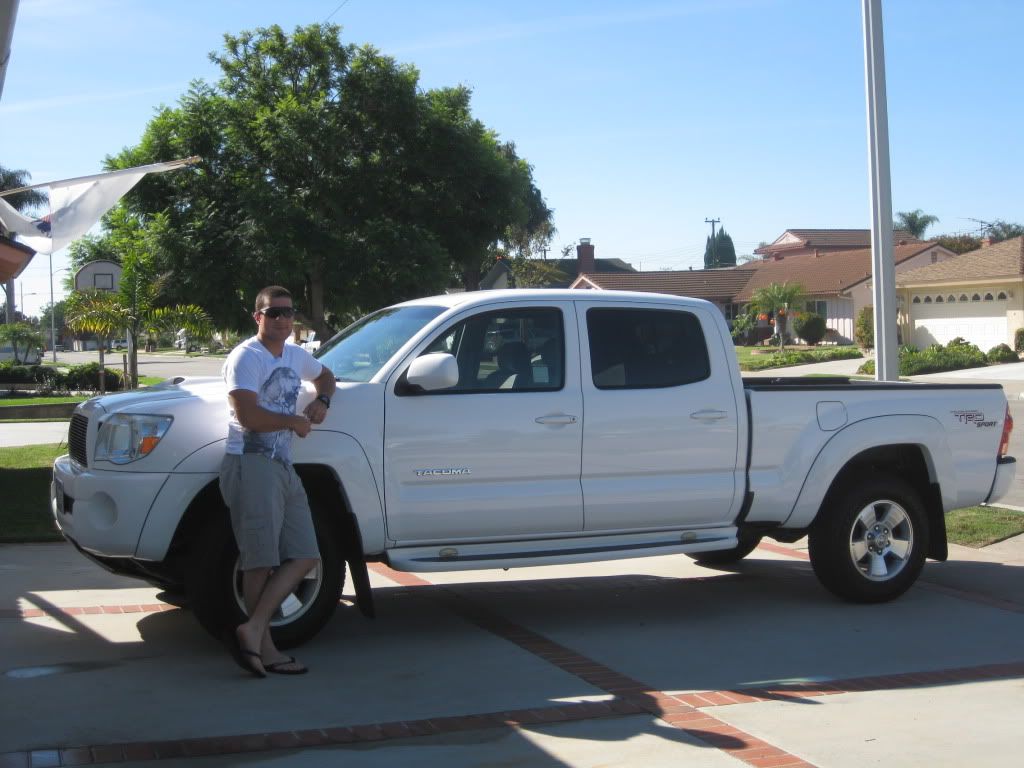 then i proceded to drive it from Orange County, Ca all the way to Cape Canveral, fl where i was stationed. i started my mods slowly there. first thing i installed was a trd CAI.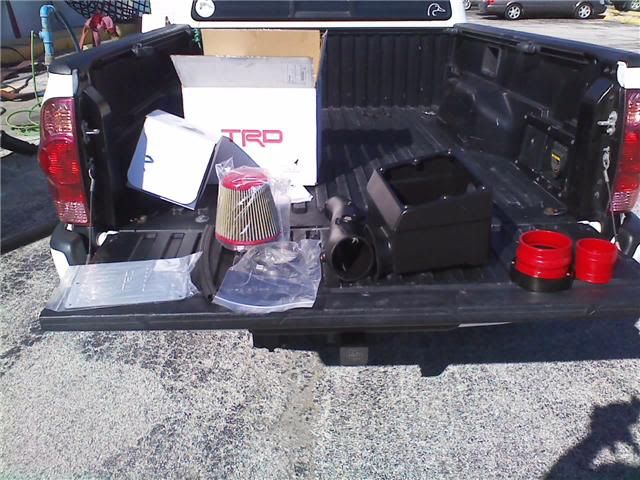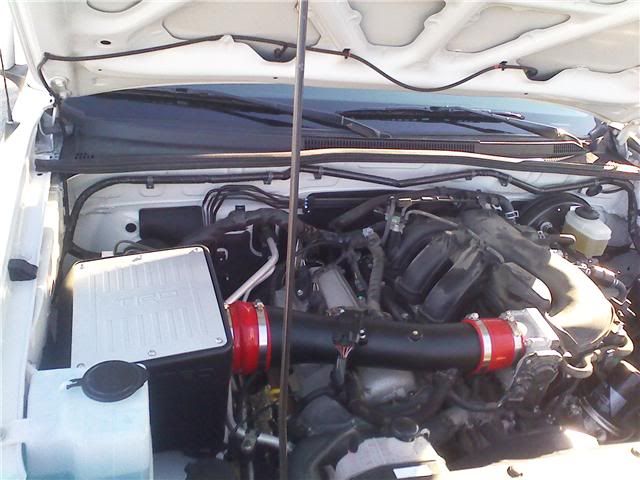 finished product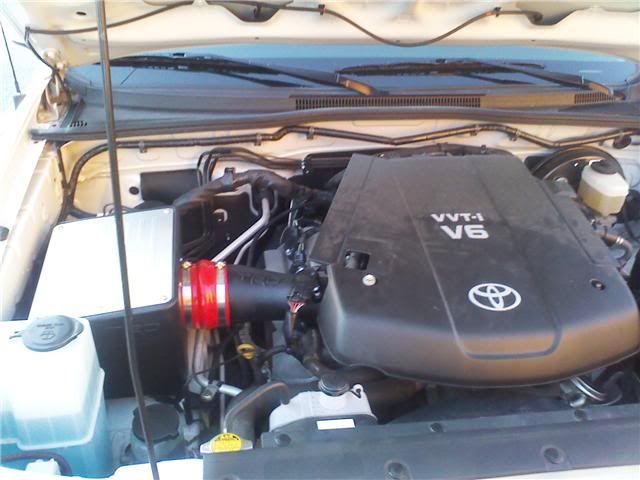 so i took her out and broke her in with some wheeling with some of the guys off of the florida bs thread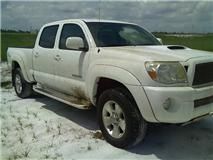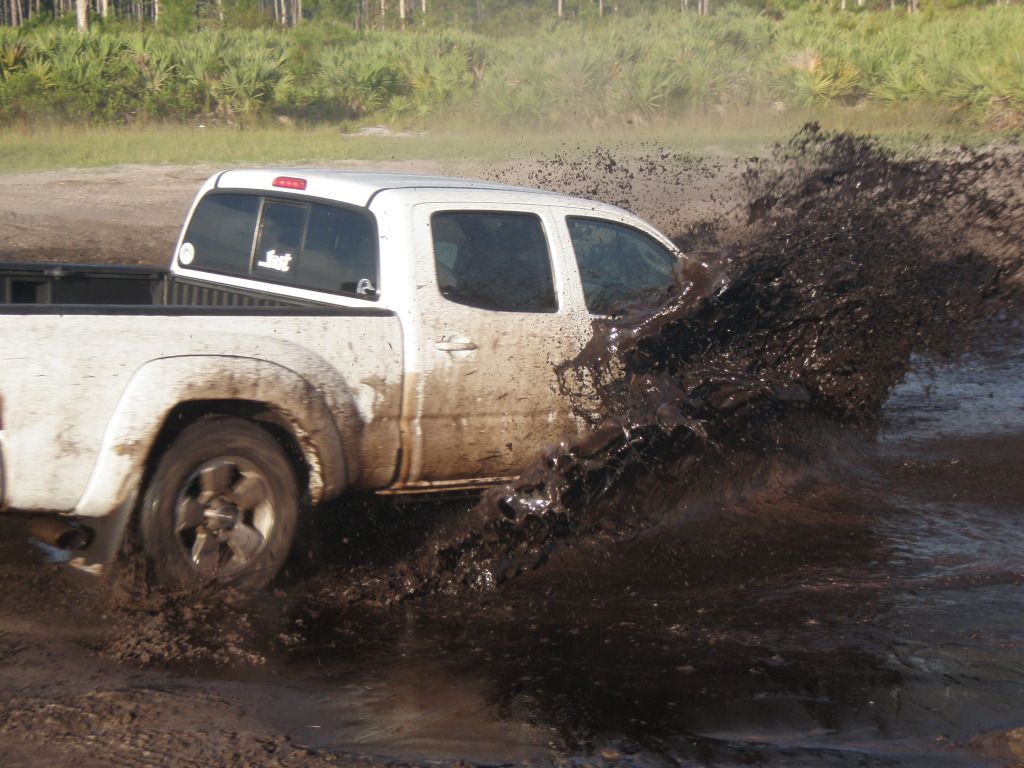 while i was on the boat i didnt make very much so i did little things to my truck to get it closer to being a storm trooper. so i blacked out my grill, wheels, tail lights, valence, and hood scoop. and since i almost ripped off my side steps i took those off. i also added a set of jba shorty headers (that i got off of TW) and had them put on.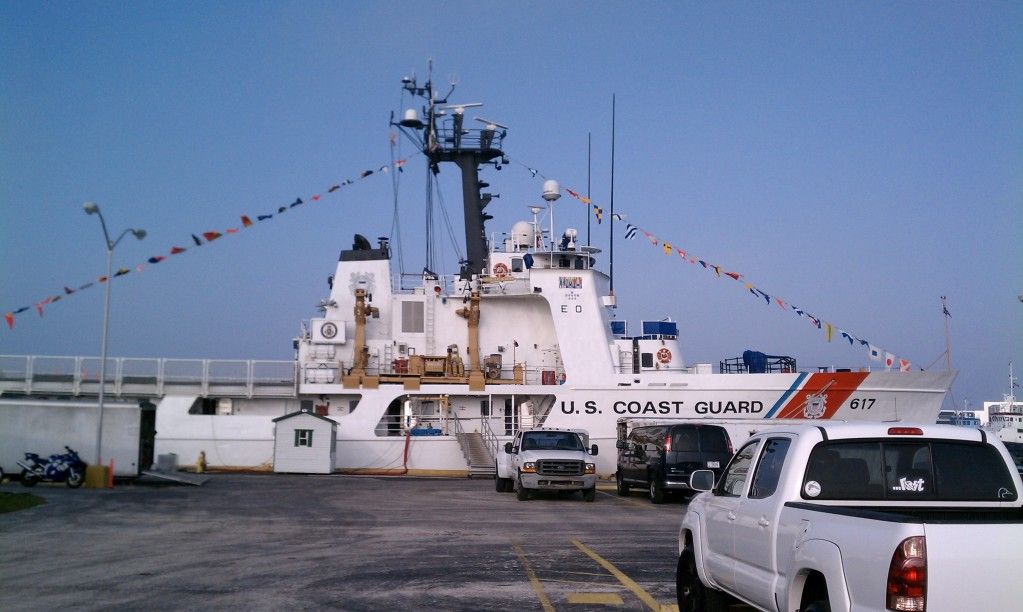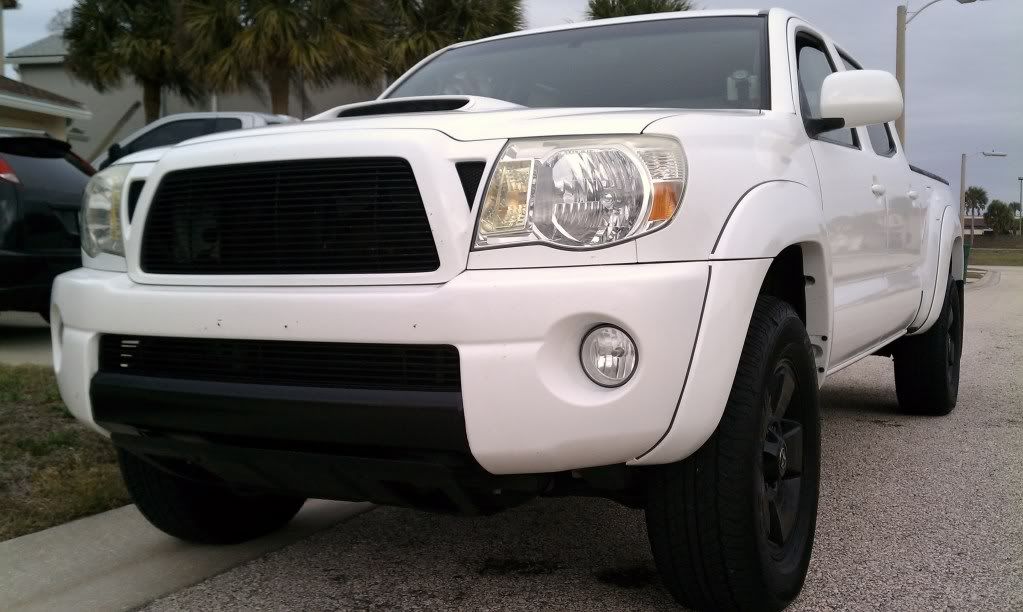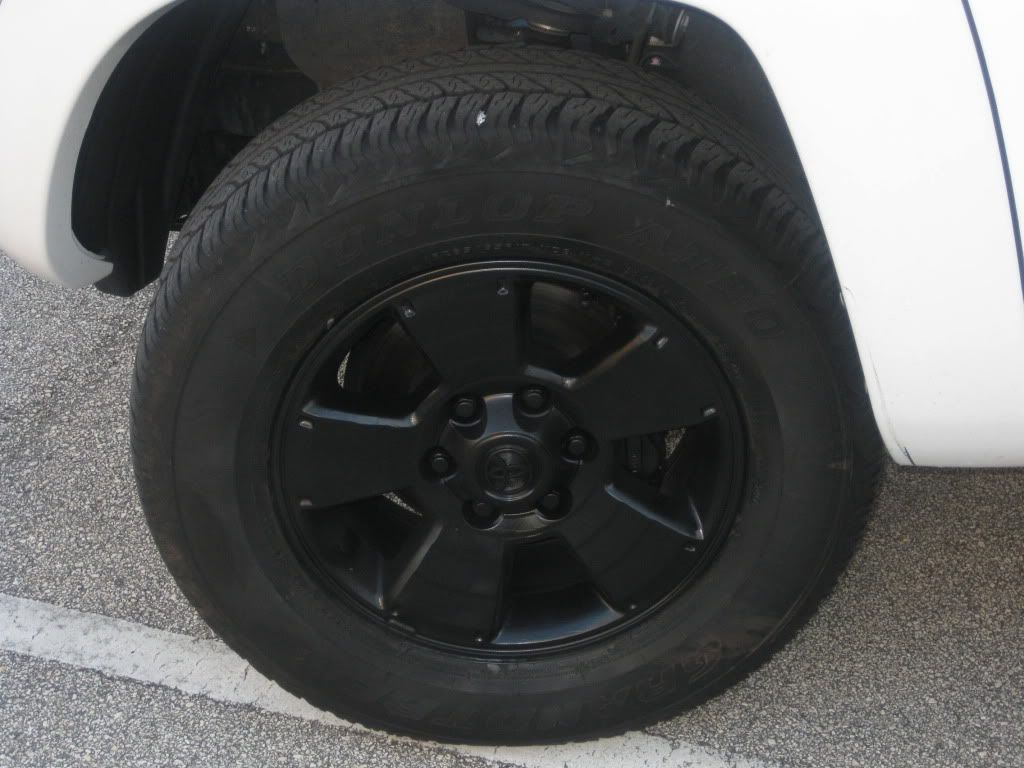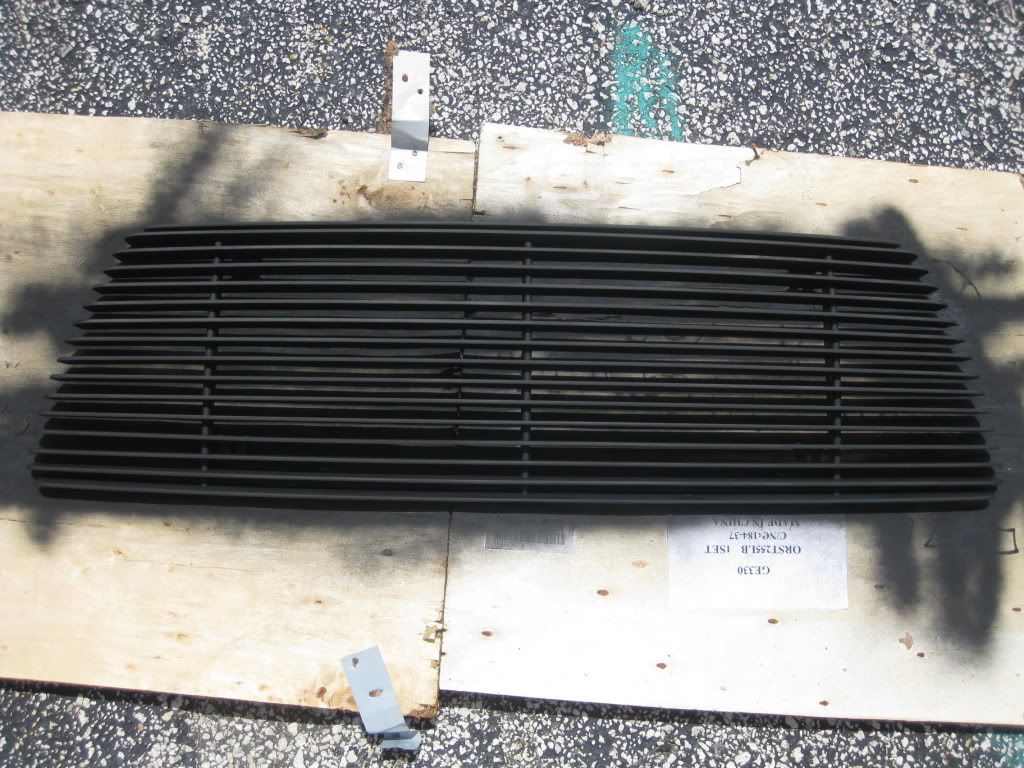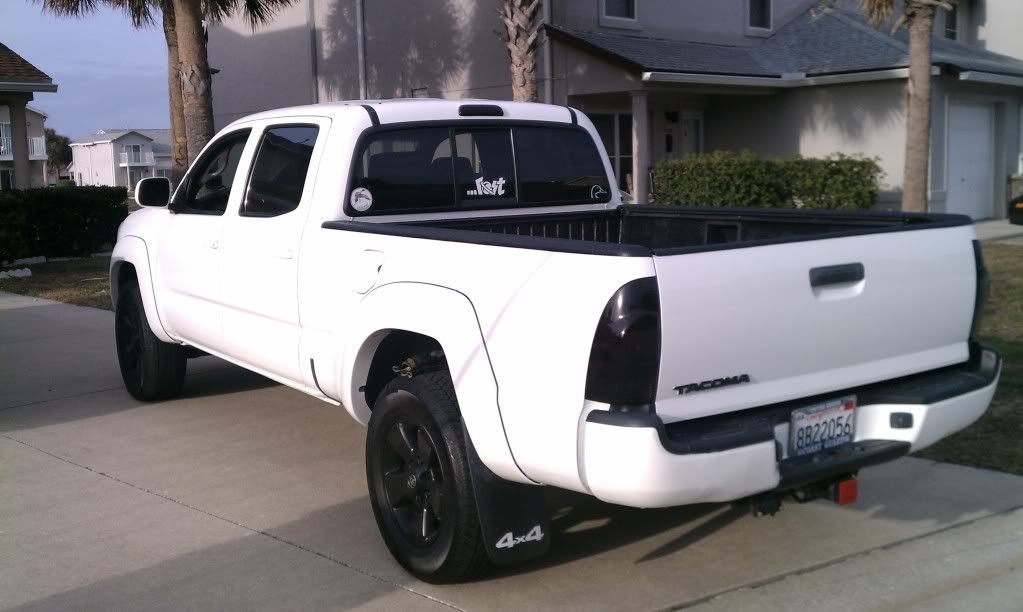 then i got transfered to Airsta Clearwater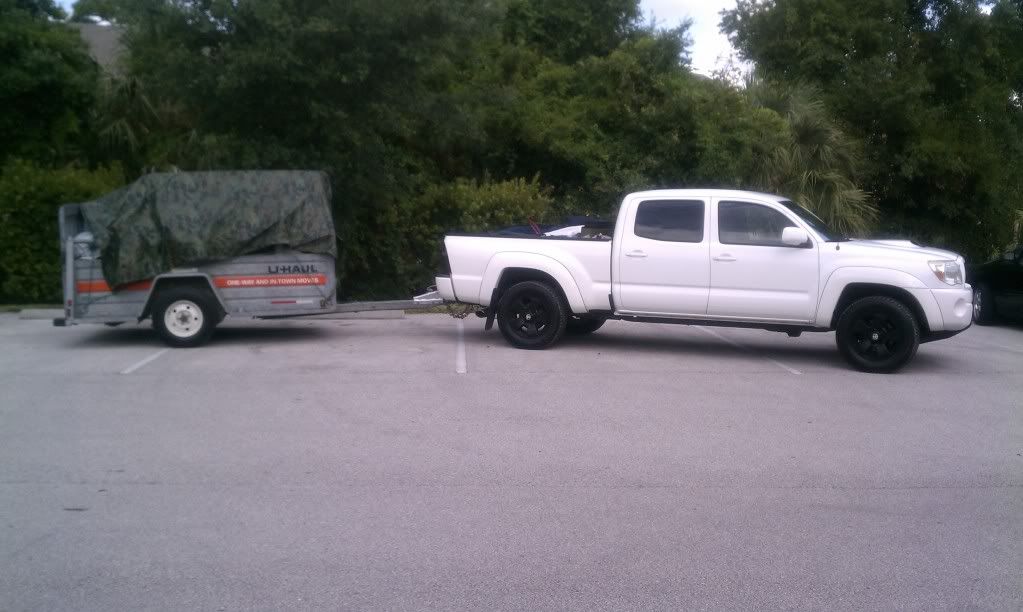 so when i got there i really started to picking stuff up for my truck. i started with getting some billies and eibachs (off of TW) and
toytec
AAL, as well as some light racing ucas that i got from a group buy on here. and 4 terra grapplers (285/70/17) from a guy on craigslist, and pretty much stole them from the guy got all four for $150.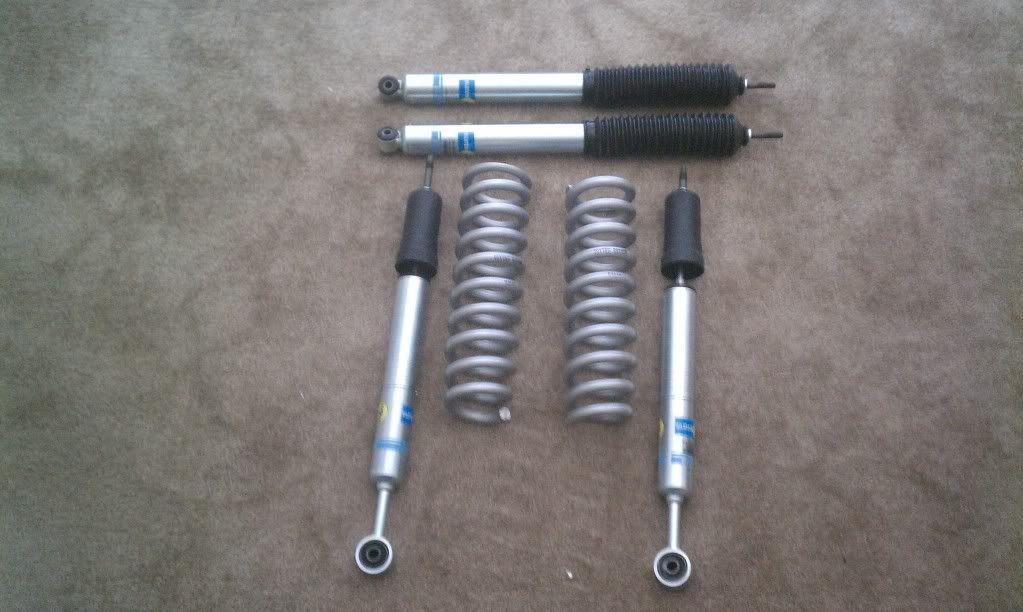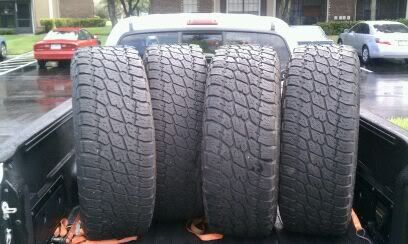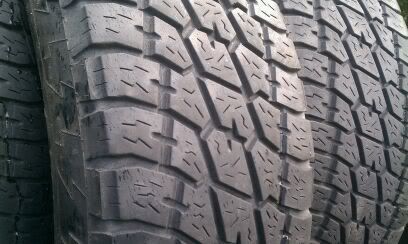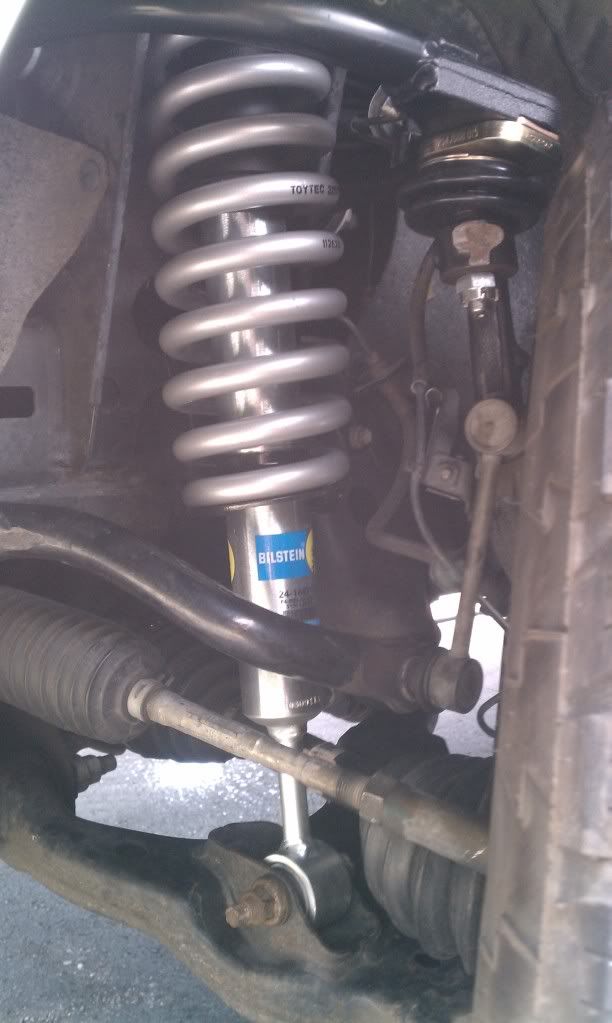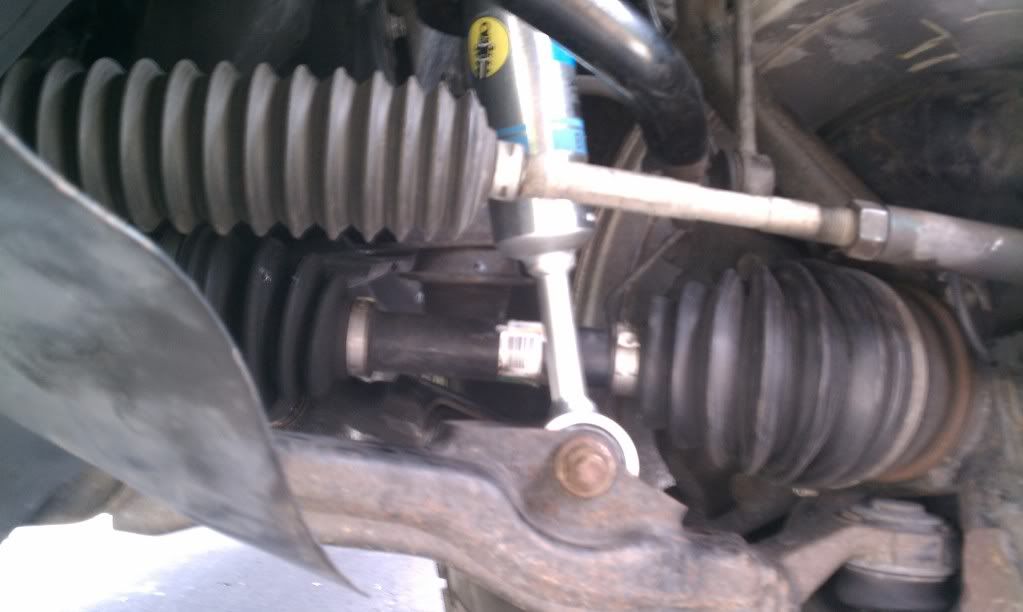 then i did the fog light anytime mod, that was pretty easy to do. i decided to finish off the storm trooper theme and and get some bhlm and install those, hella 500s with hid conversions(off of TW) and a storm trooper head decal that i got from Sockmonkey.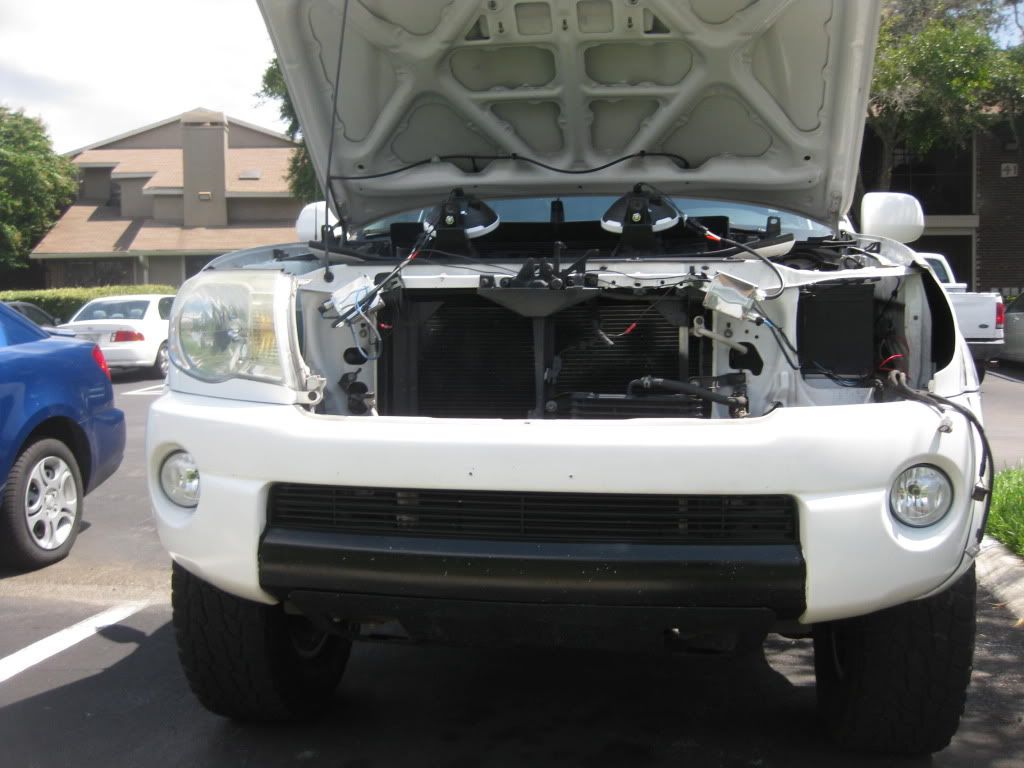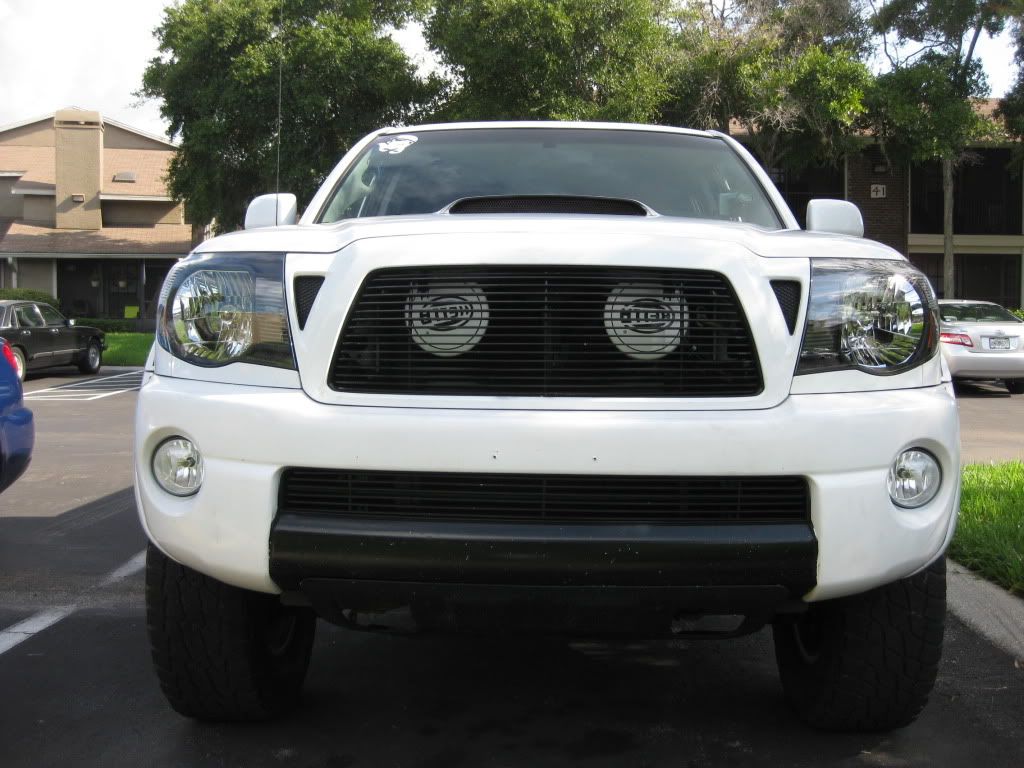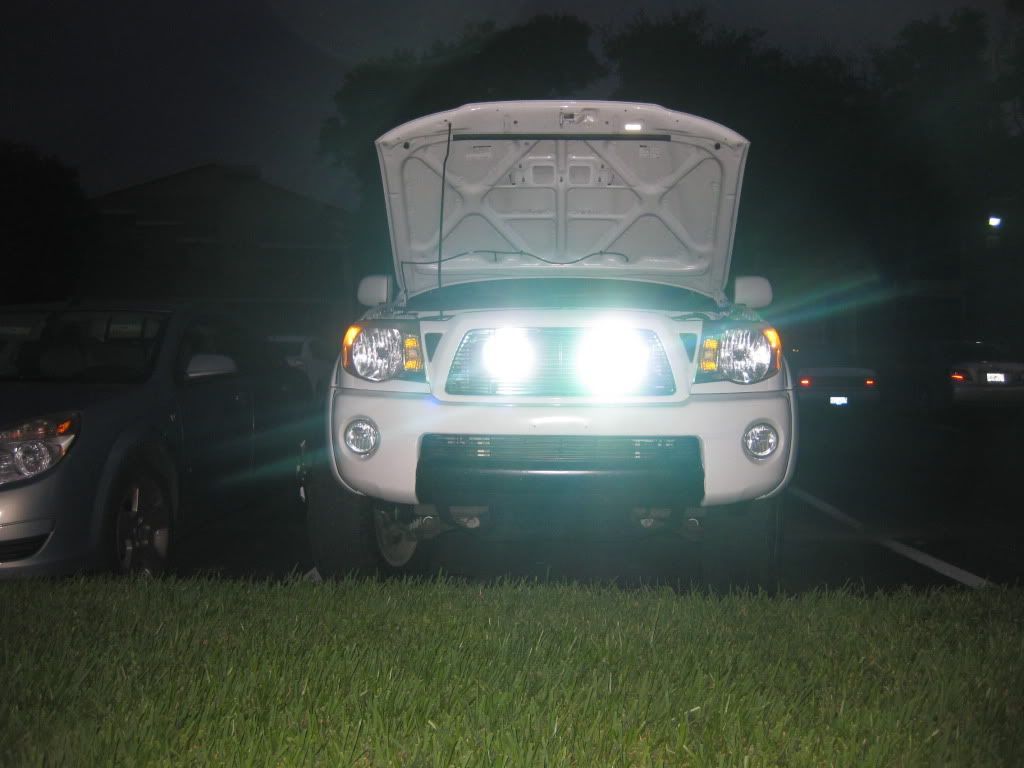 and some poser shots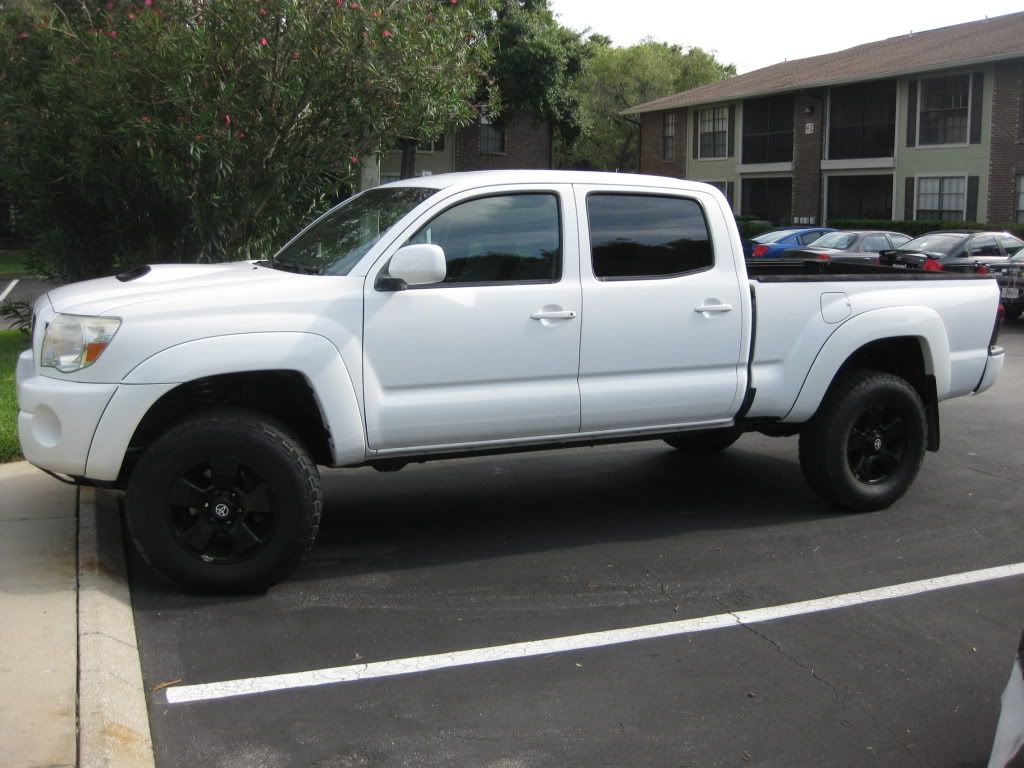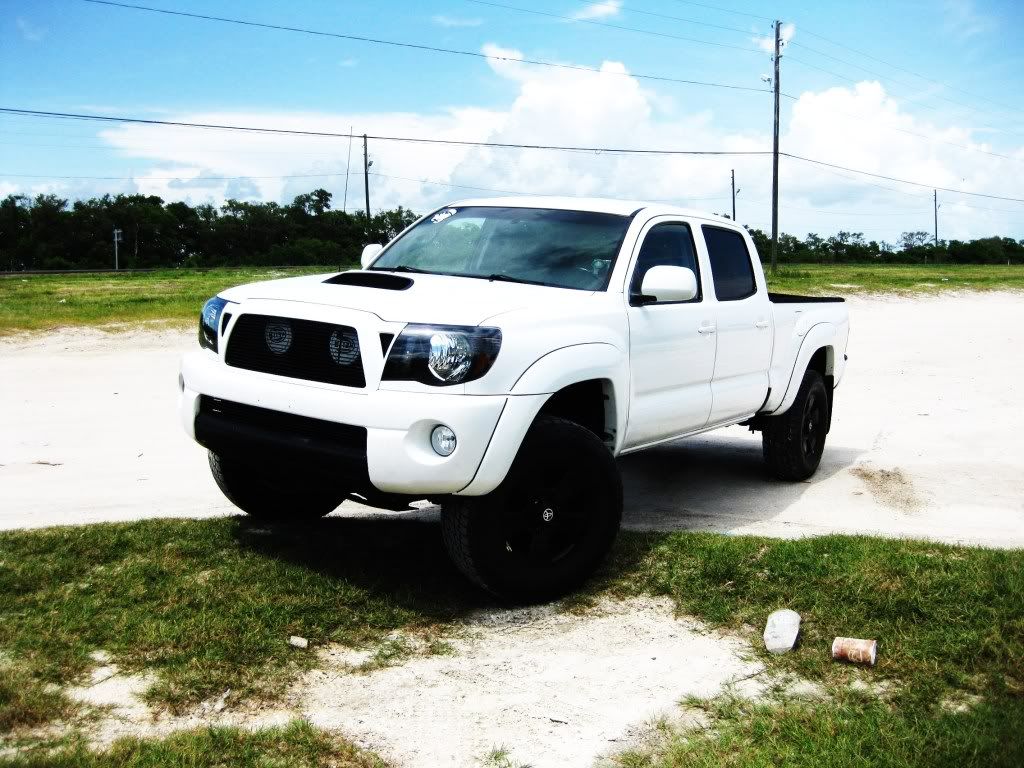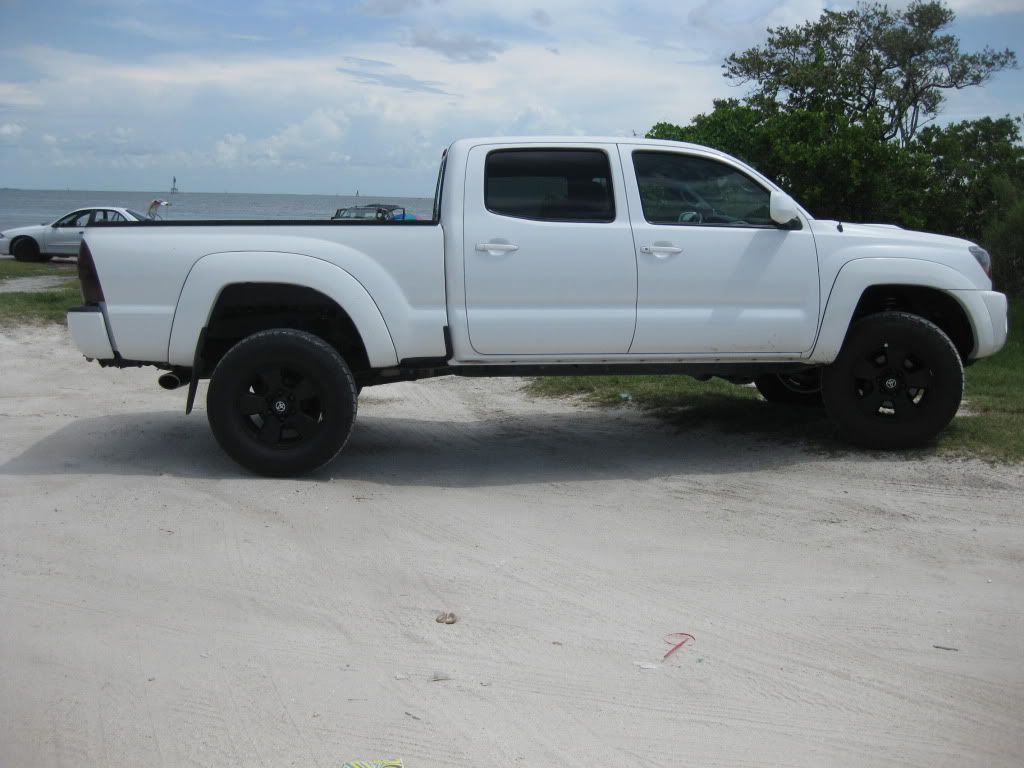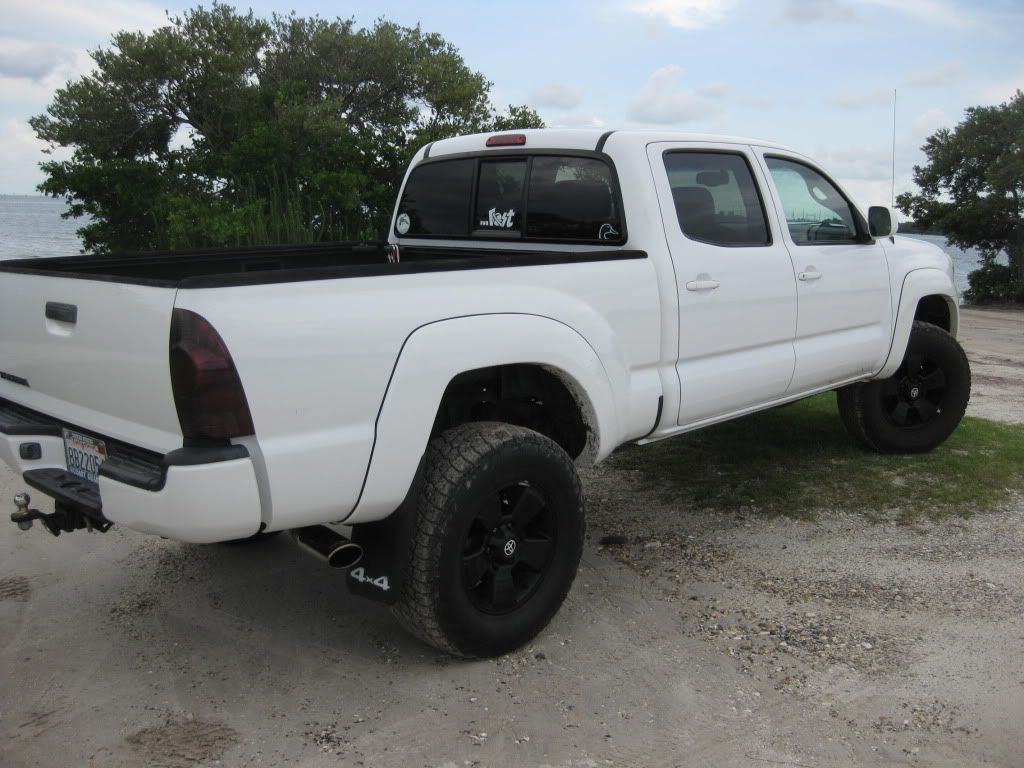 and my wife suprised me and got me a pair of spidertrax wheel spacers 1.25"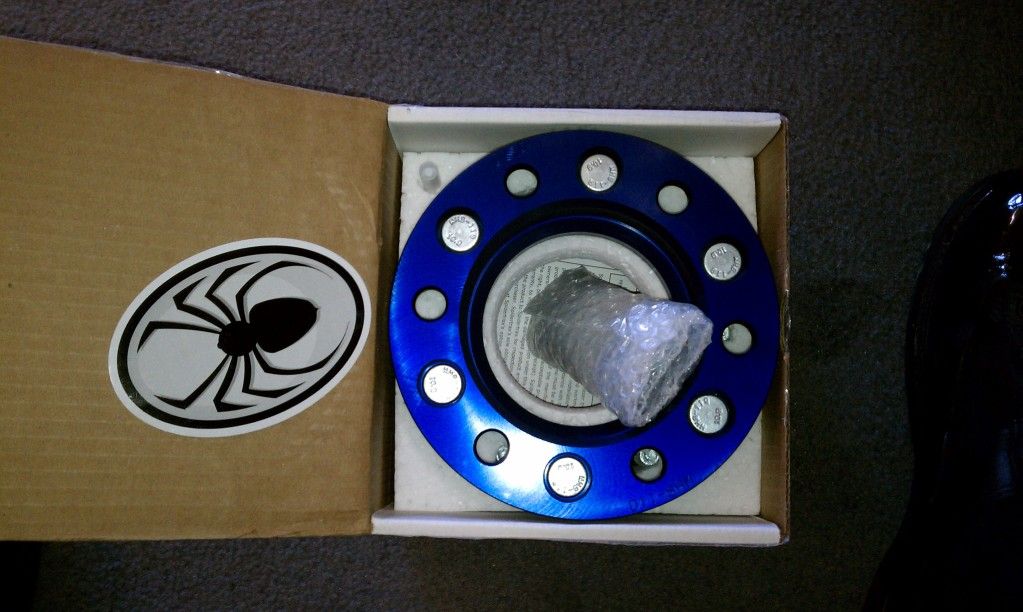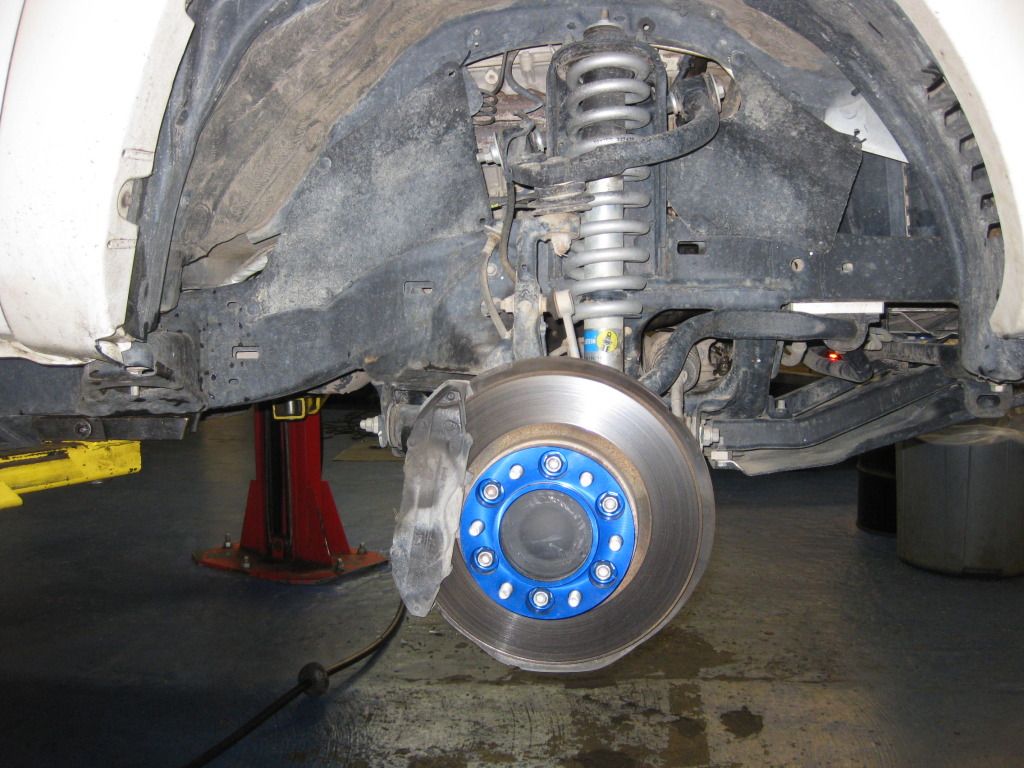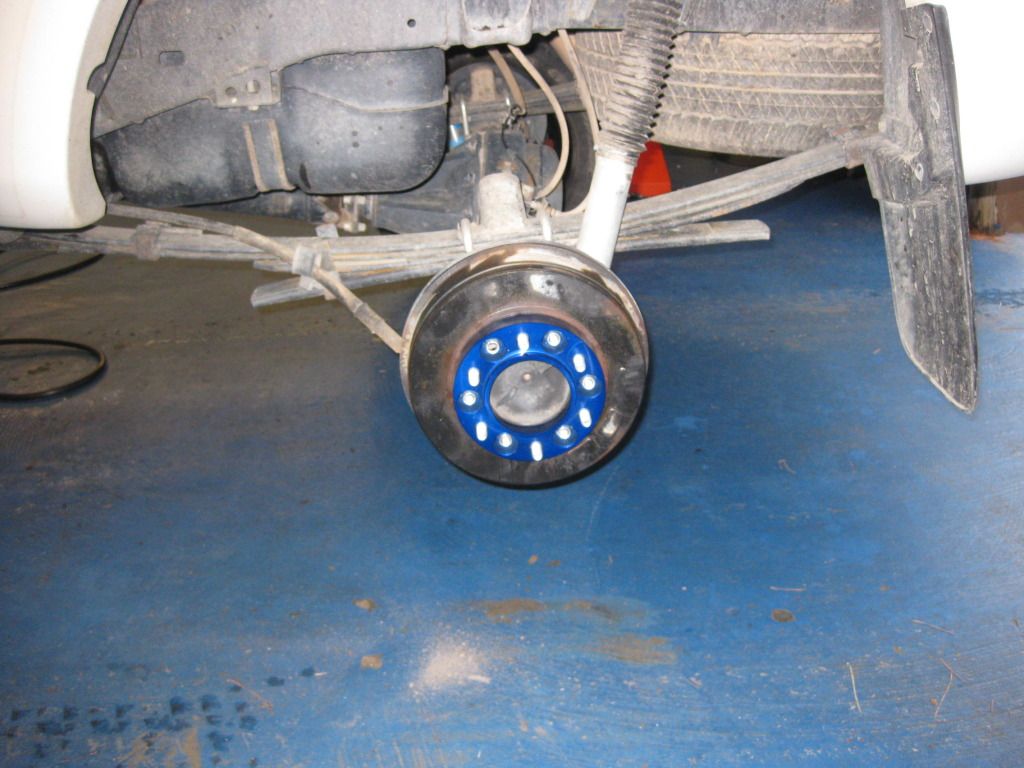 before: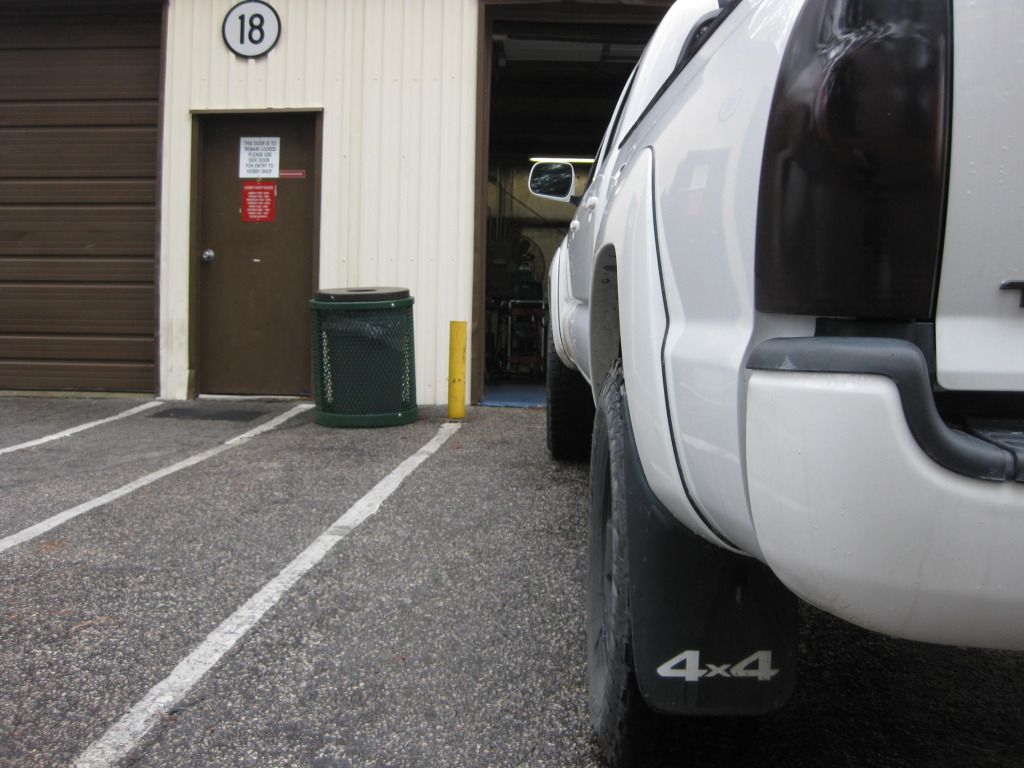 after: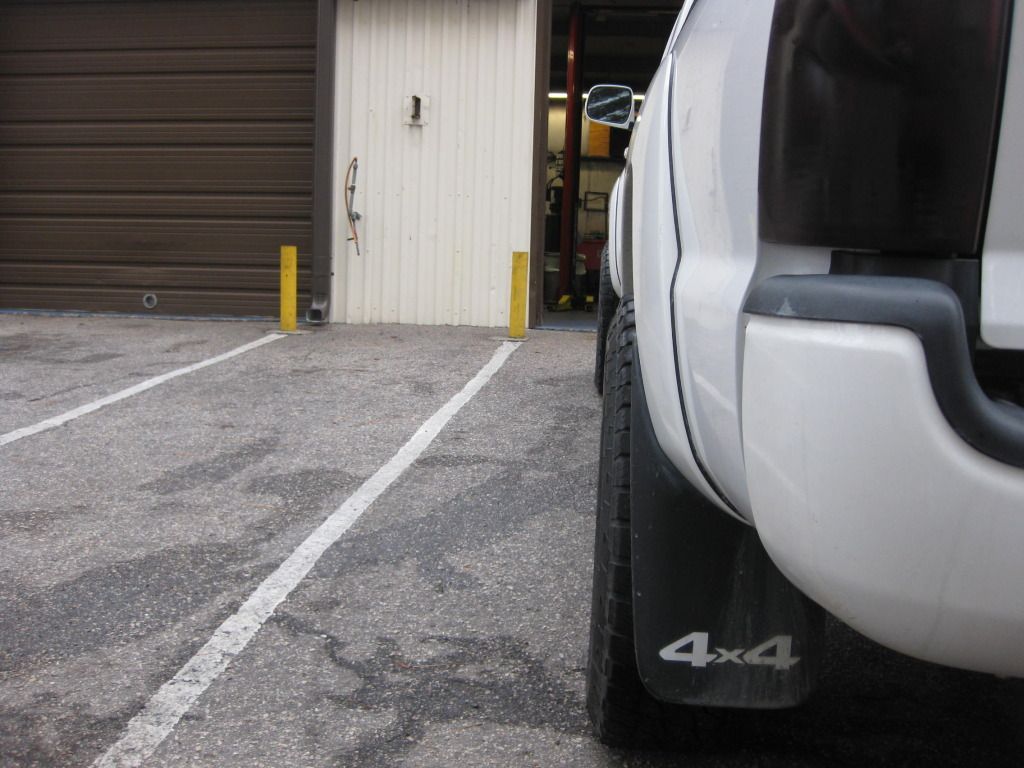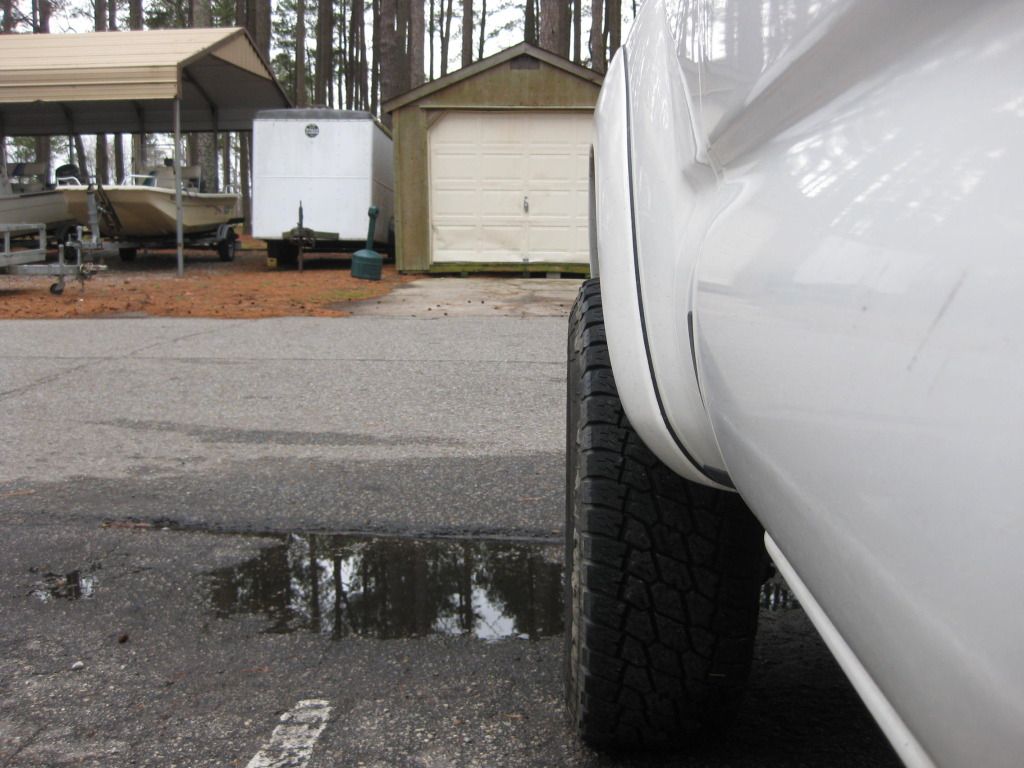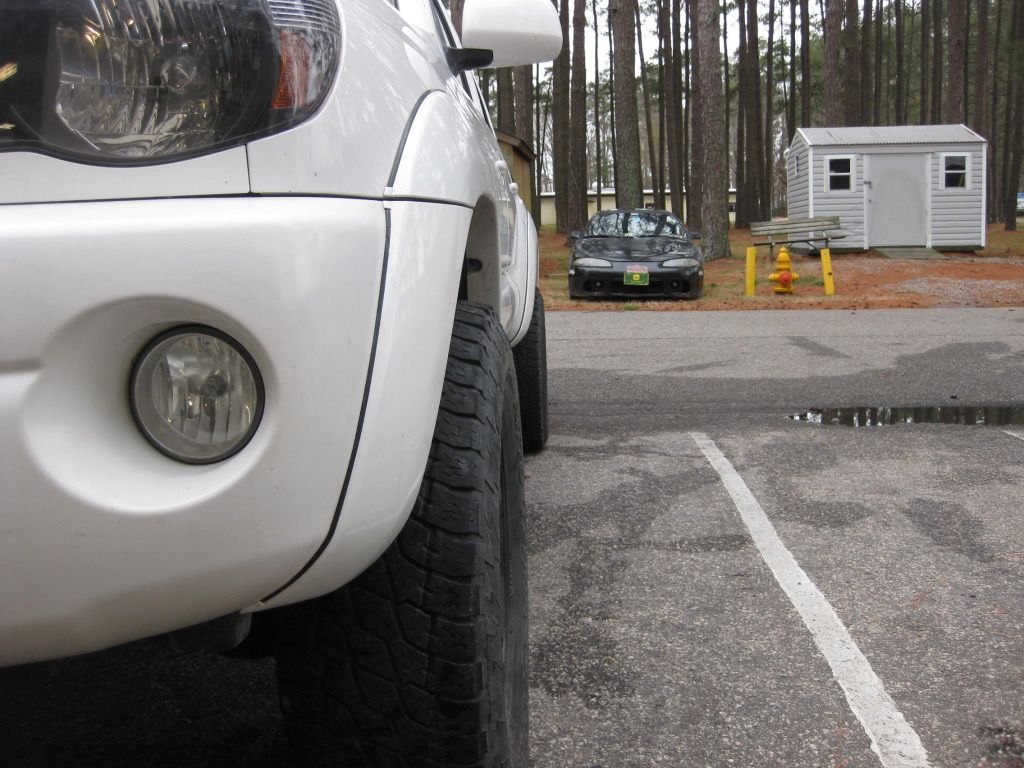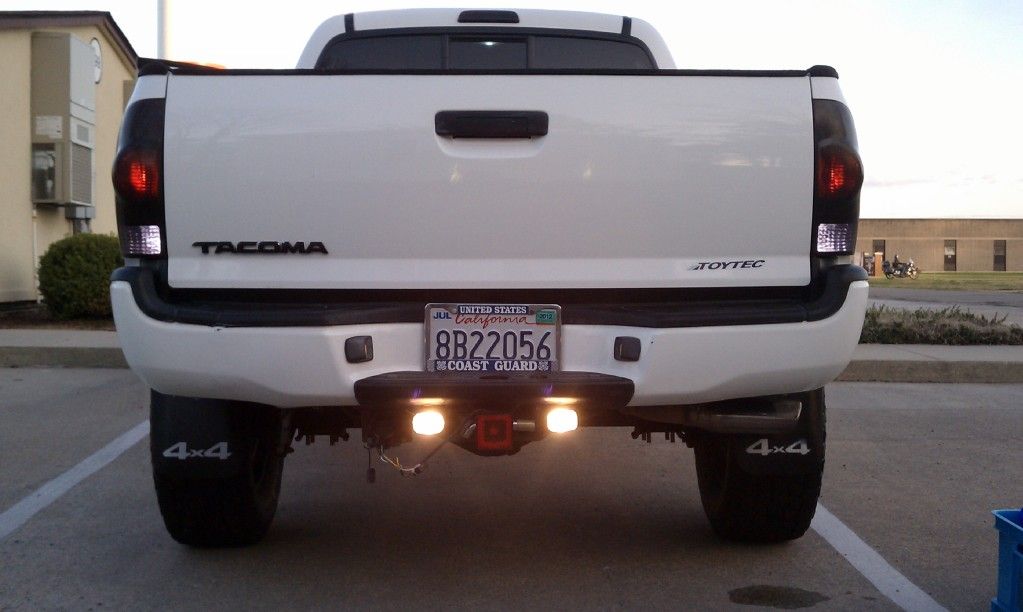 my wife got me an early bday present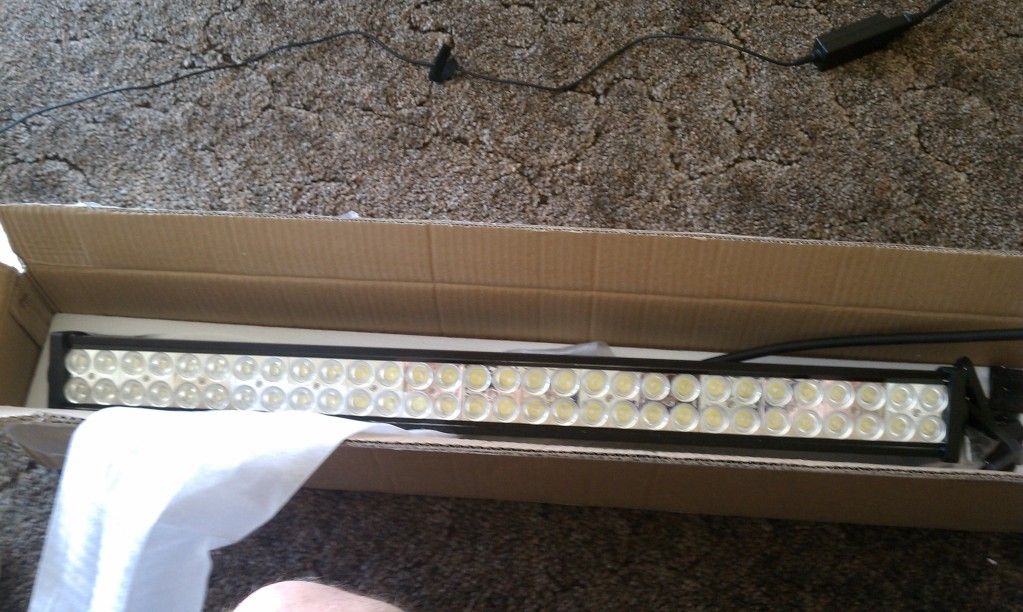 mounted my light bar thanks to Jake (Jeverich)!!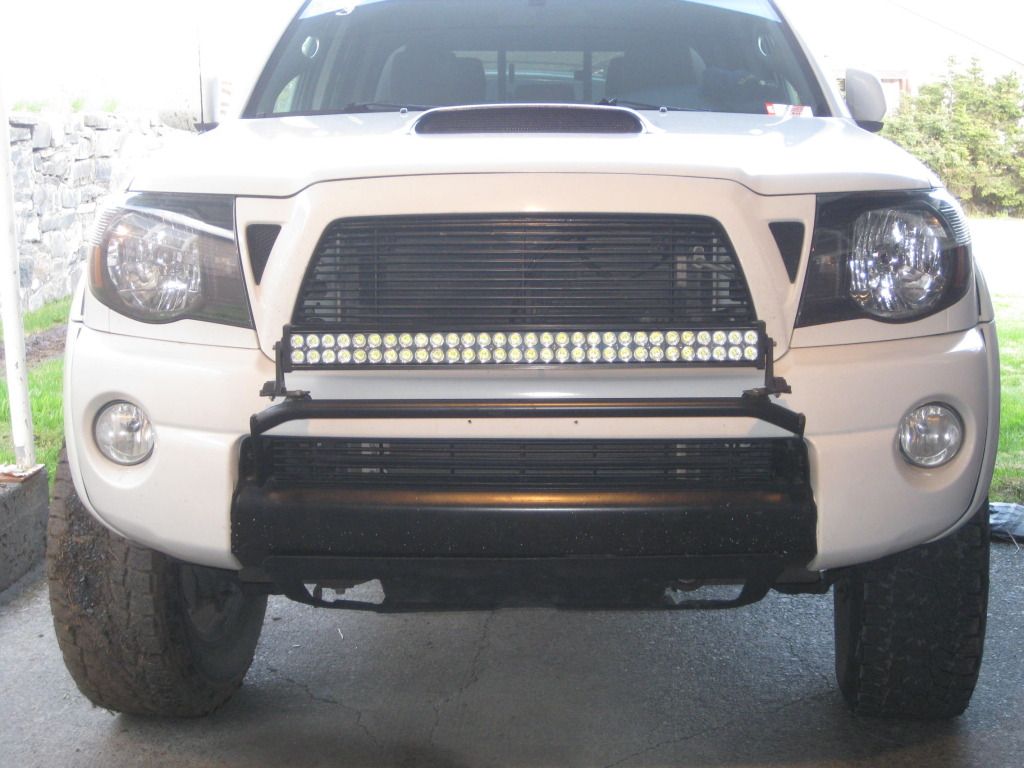 Switch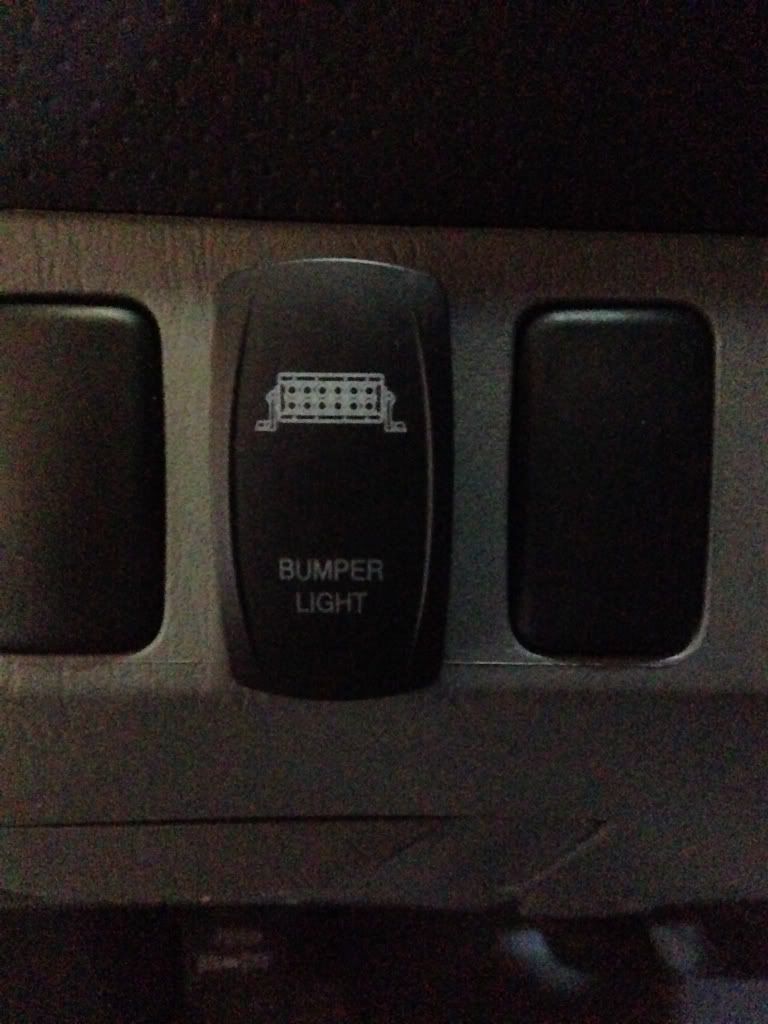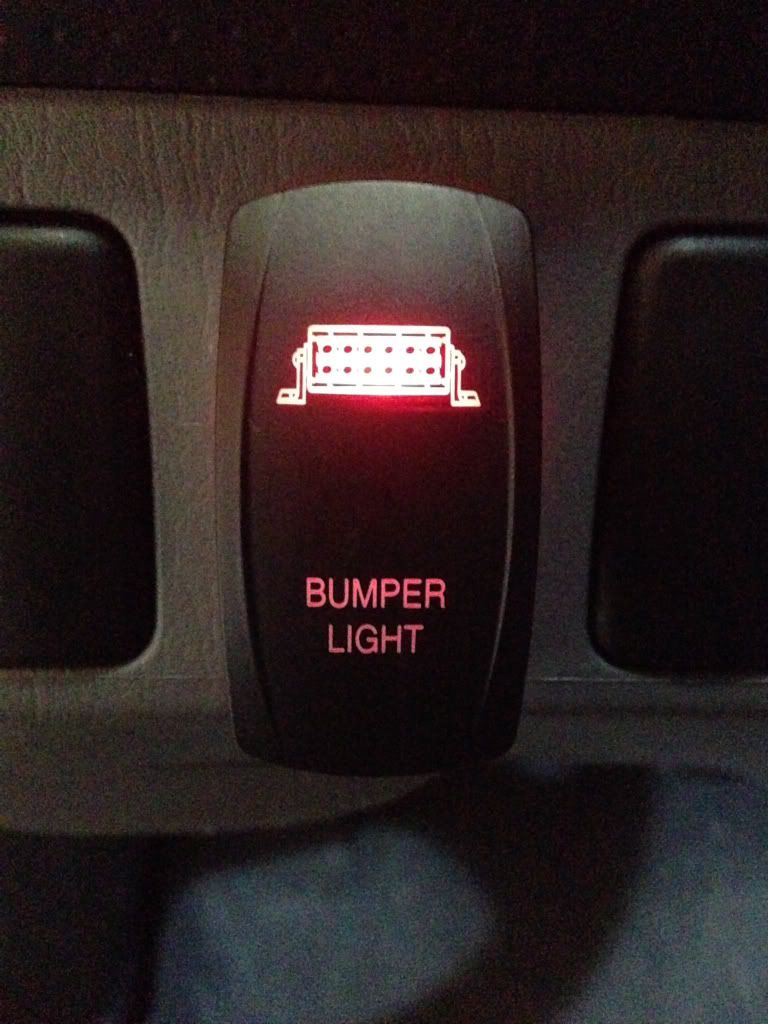 decided i wanted to have my DTRLs like all the new ones so i just did a little cross wiring (aka tweet work). turned out pretty good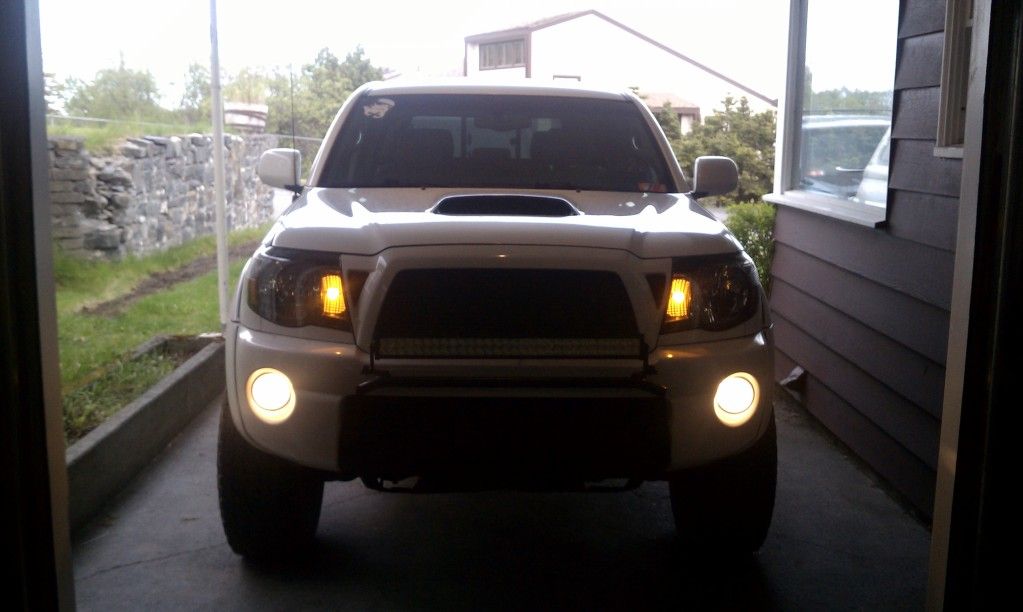 Added my HIDs back in to my headlights and added some in the fogs too!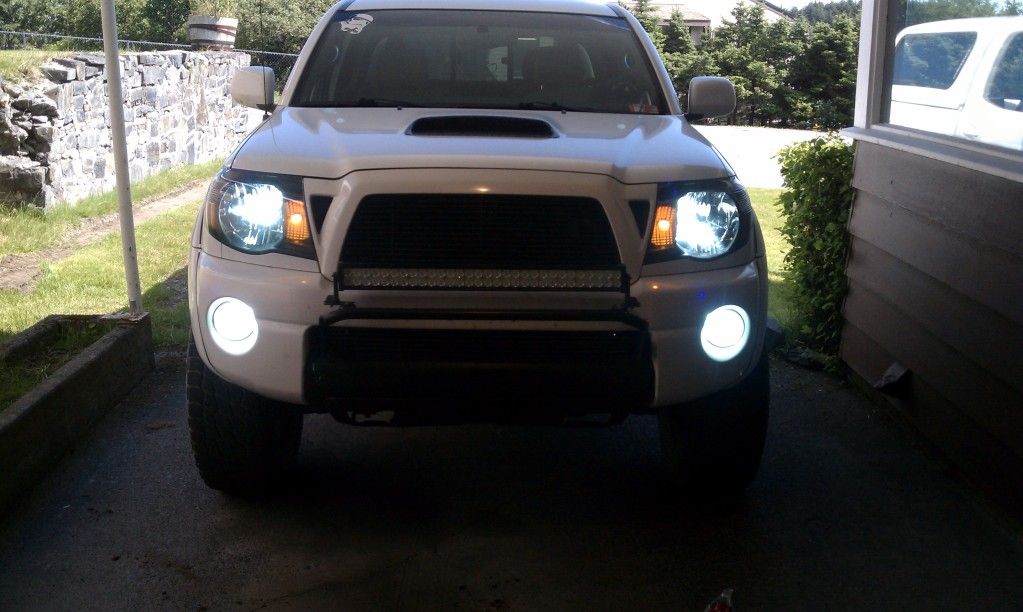 all light up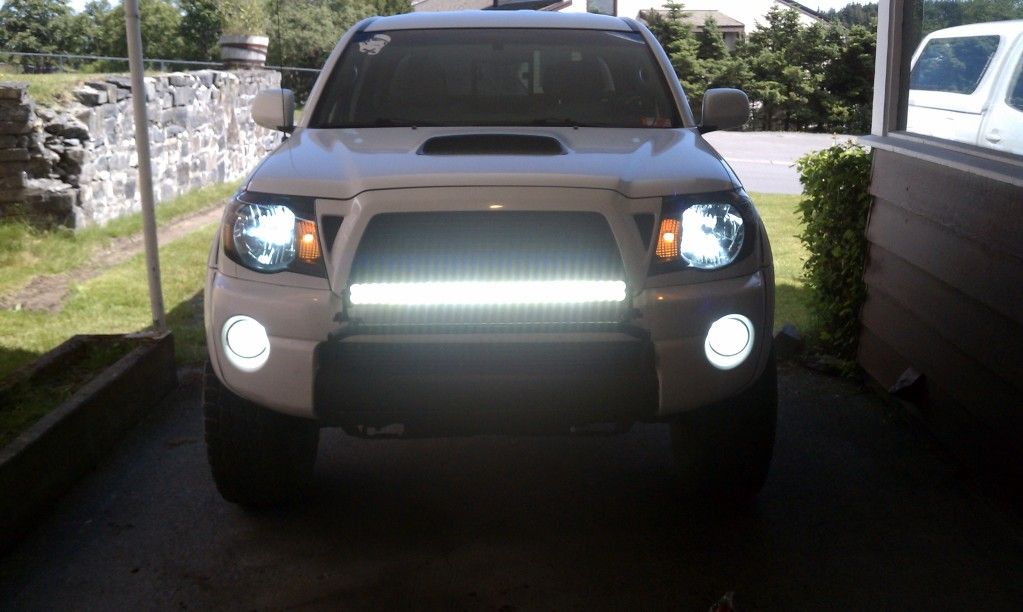 Got these bad boys on the way!!! thanks to RJALLDAY702 and CAYUCOS
ups lady brought me something... she could barely hold it up haha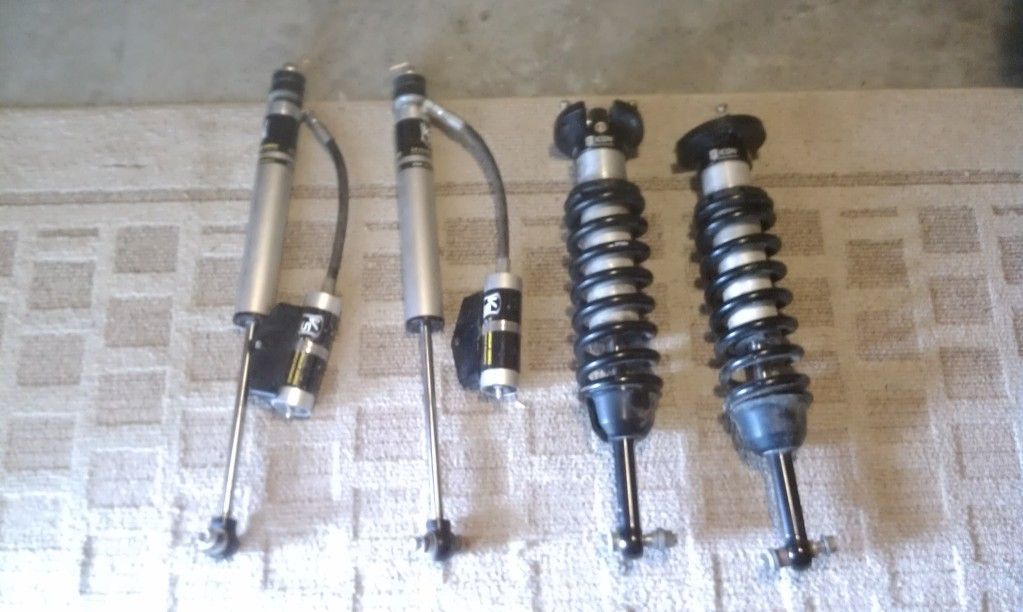 __________________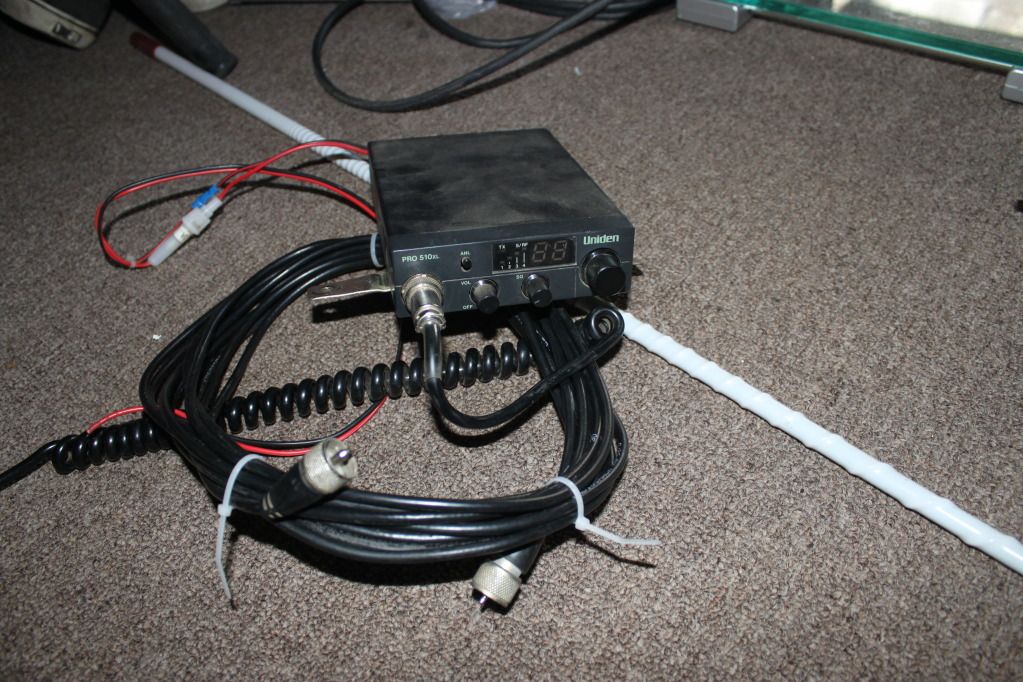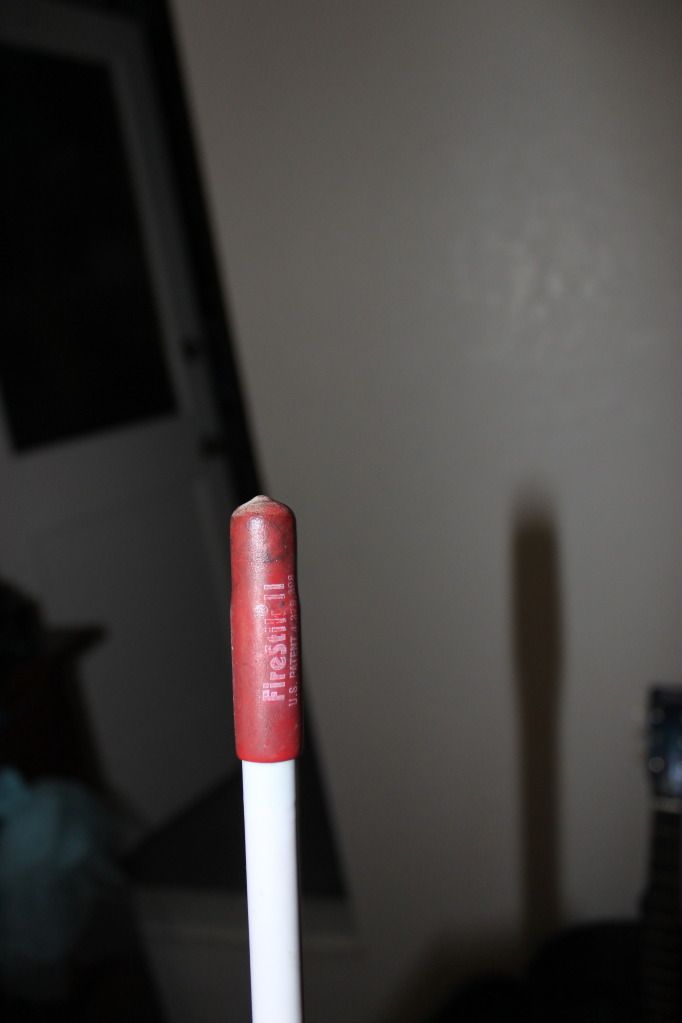 Click for full-size image (1023 x 612)
mounted my fire ext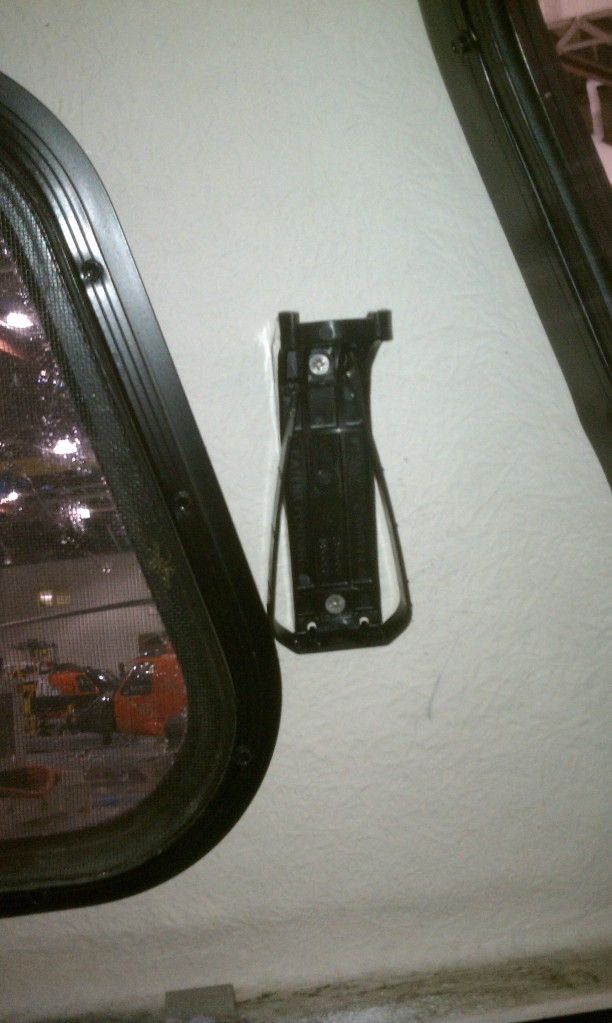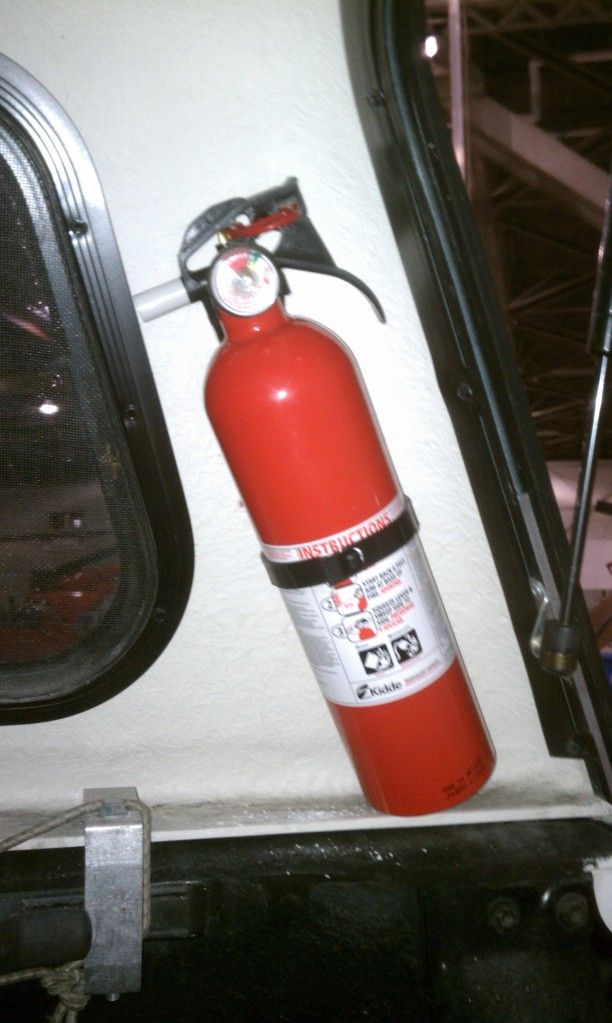 Did the 400w anytime mod today and added a double AC outlet behind my center console.
Mock up. Just traced it out, drilled a bunch of holes then cut and trimmed it with a box cutter. Then sanded it to clean it up and sealed the back it's some silicone.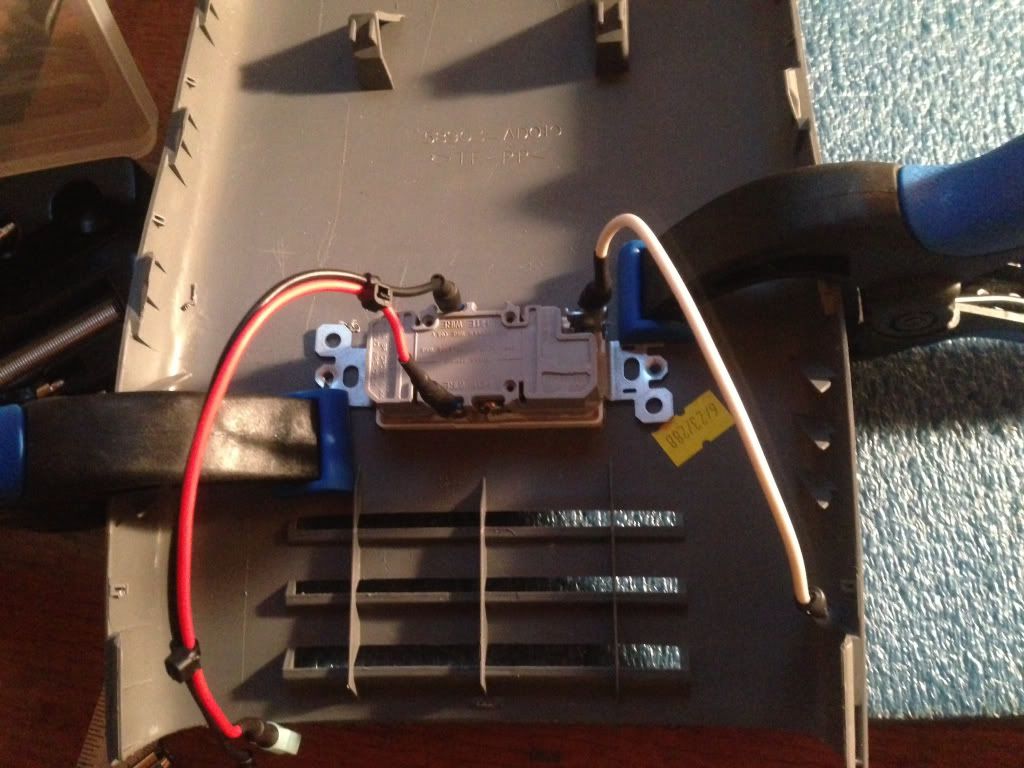 Cut out and mounted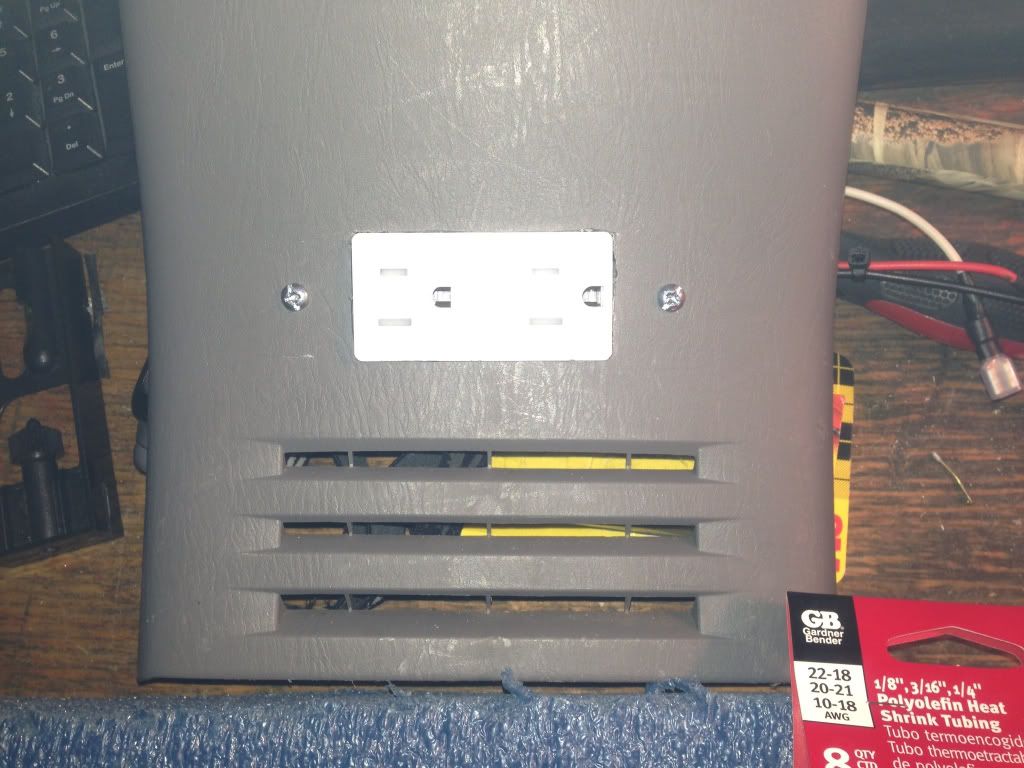 Back side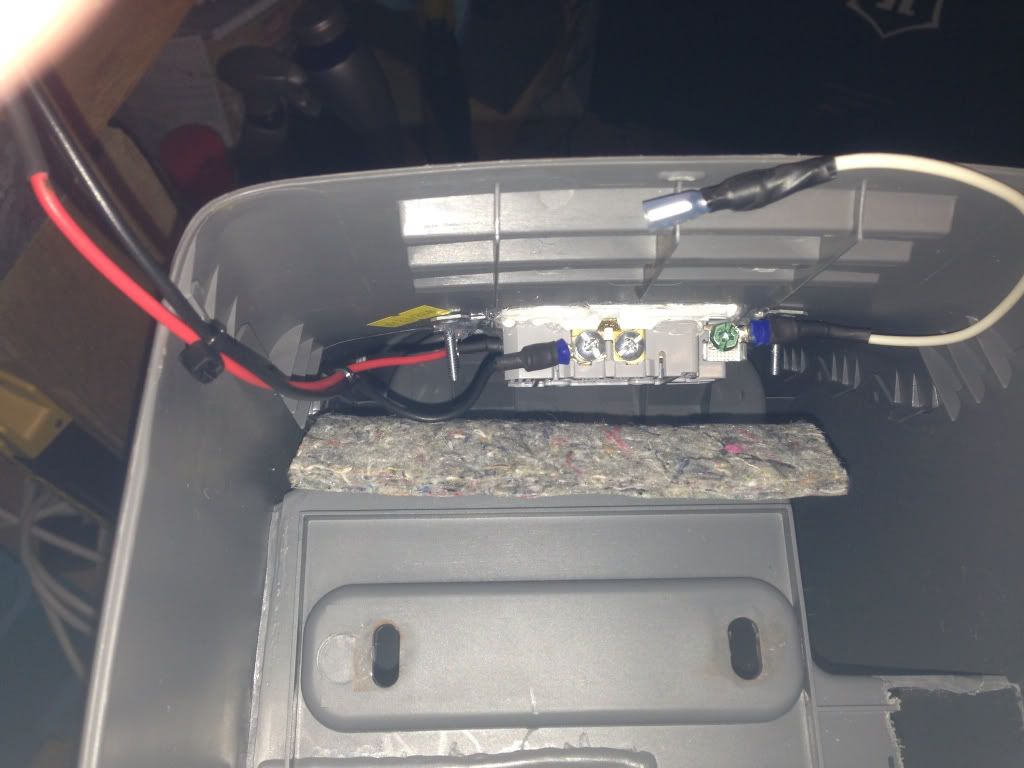 Cut and spliced and soddered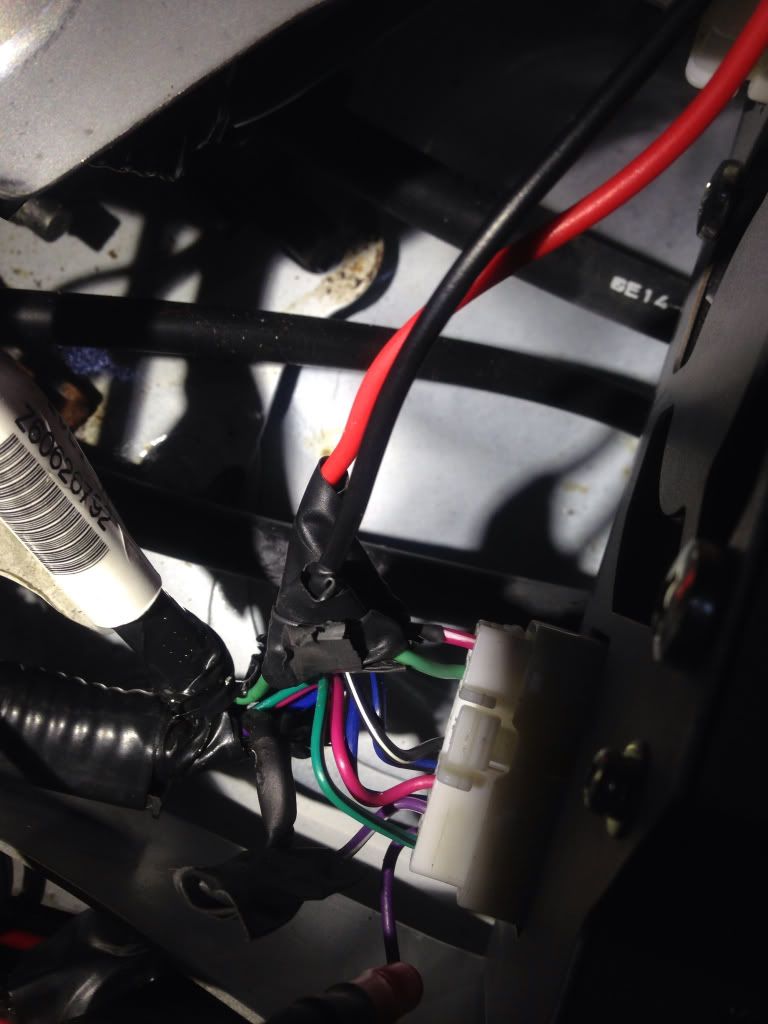 All done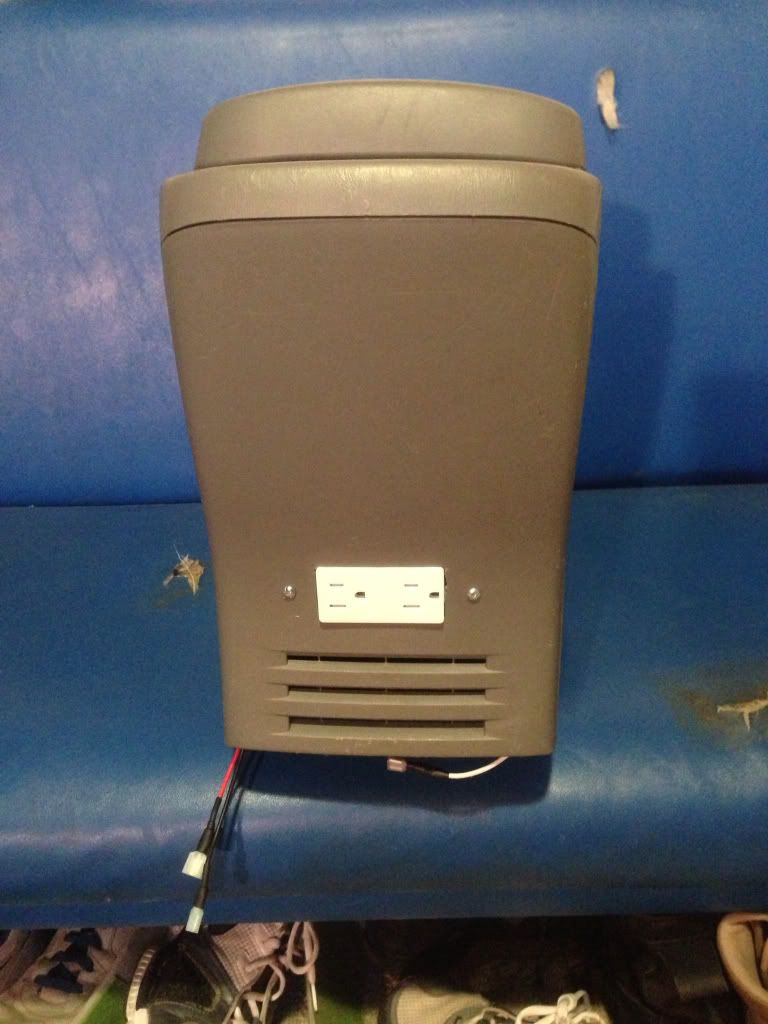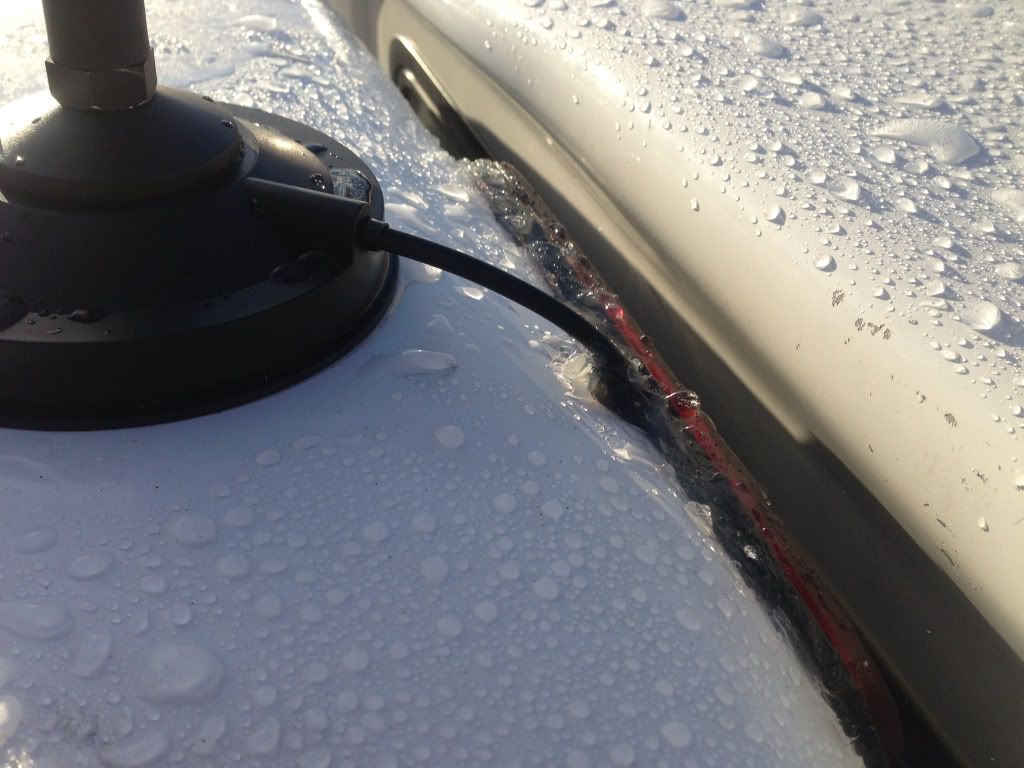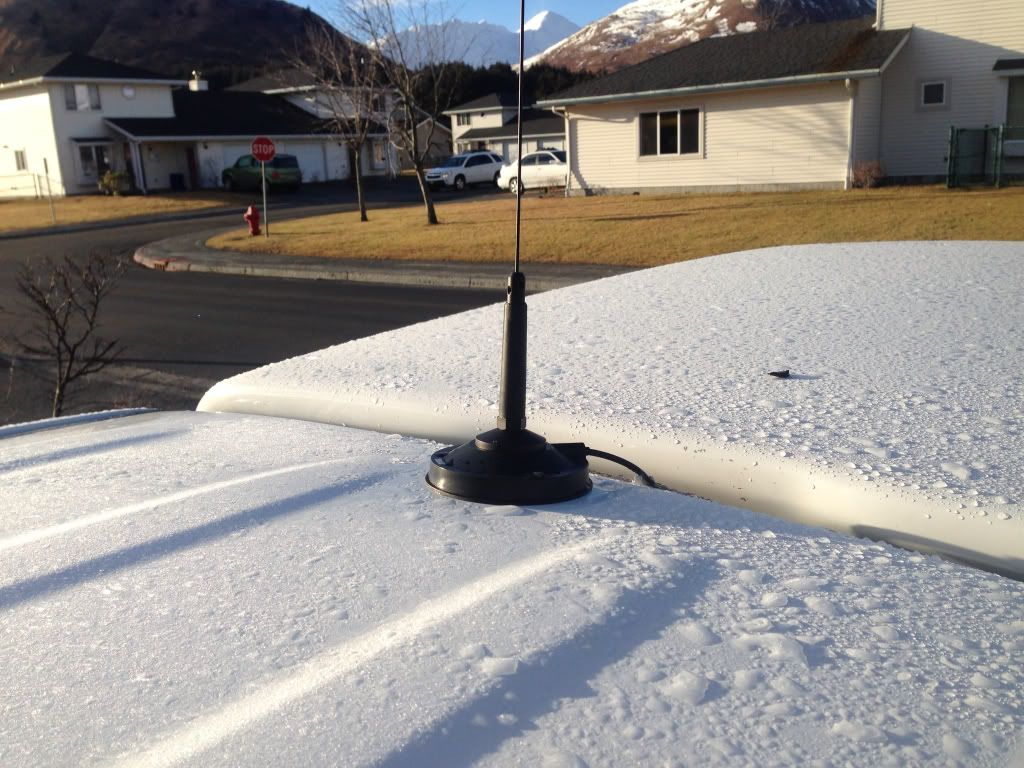 Added a new whip antenna and routed it through the third break light.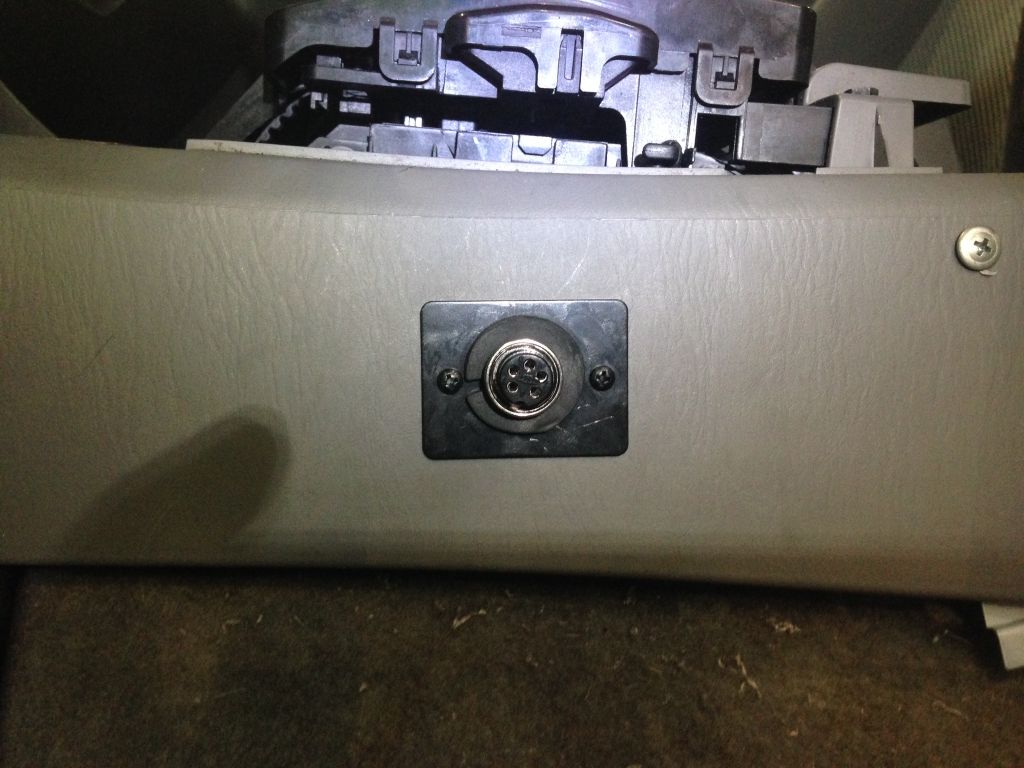 And got some
weather techs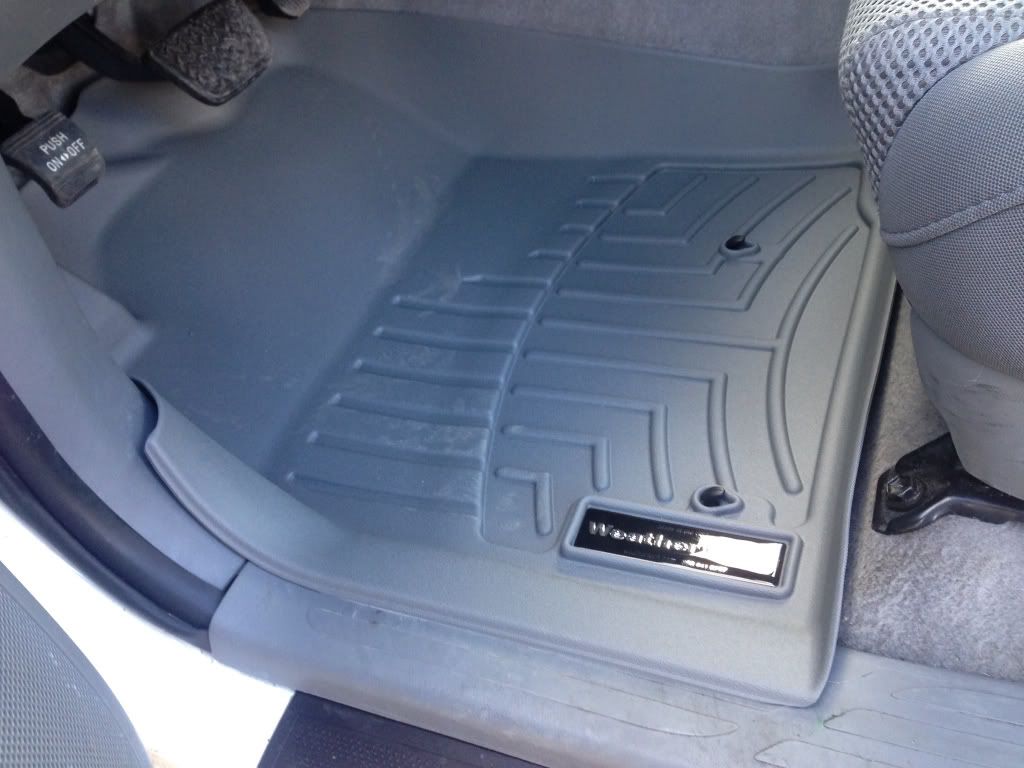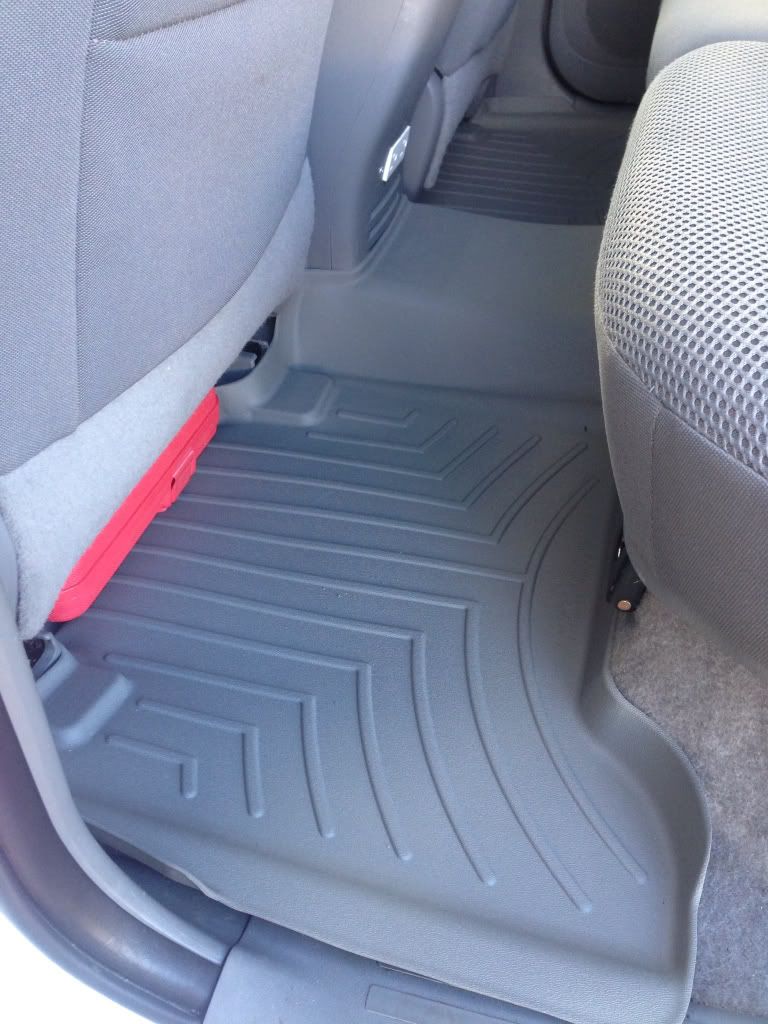 OMDs installed
Took them out to see the flex
Full stuff
[IMG]
[/IMG]
[IMG]
[/IMG]
And there was def a little more droop that this
[IMG]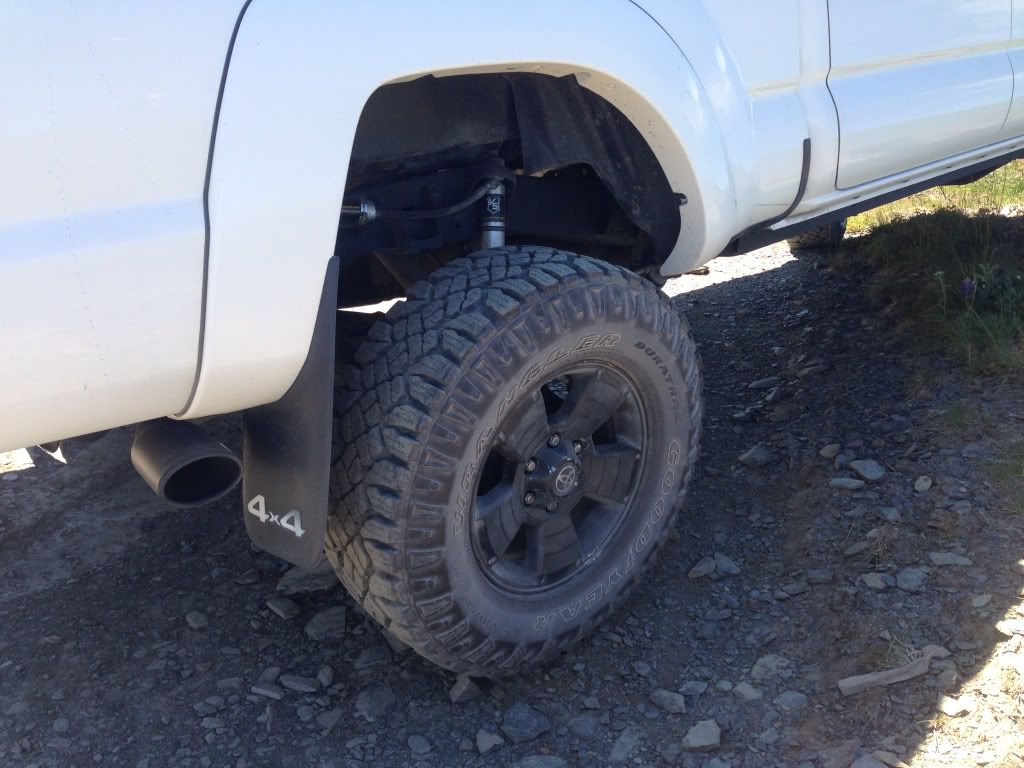 [/IMG]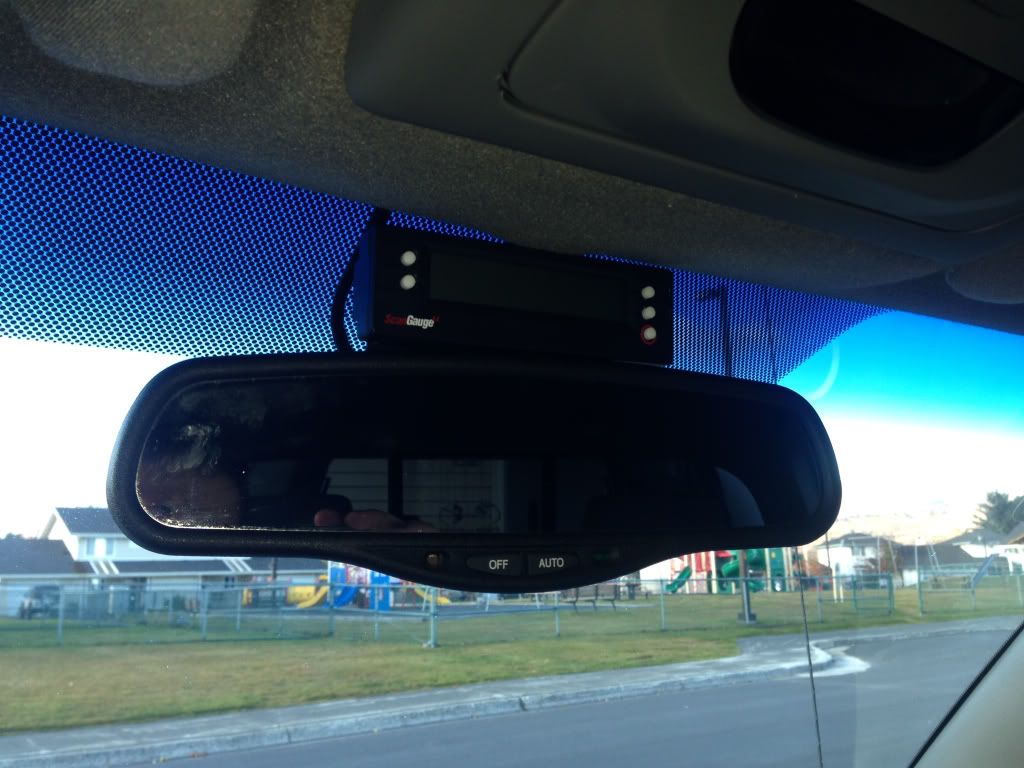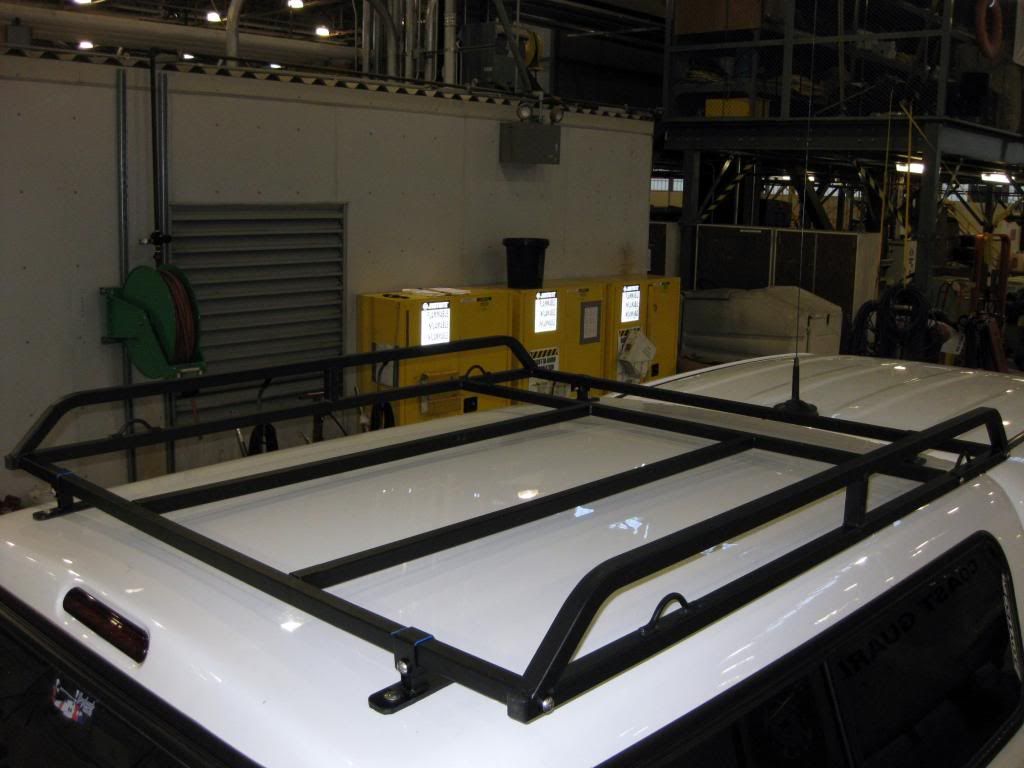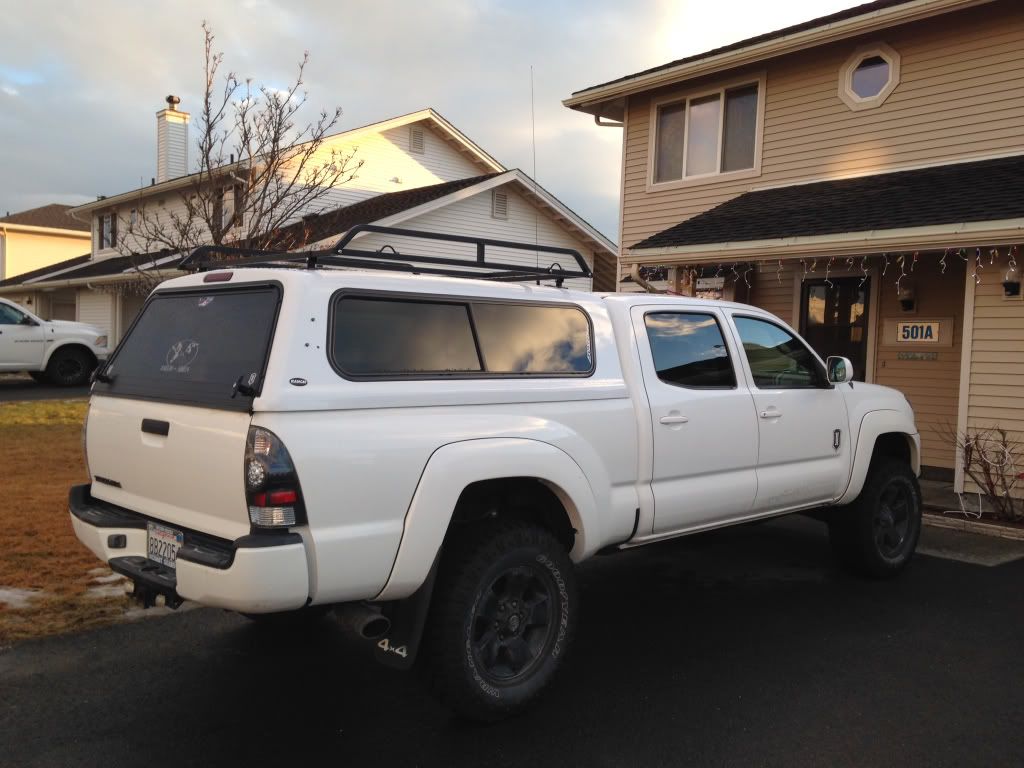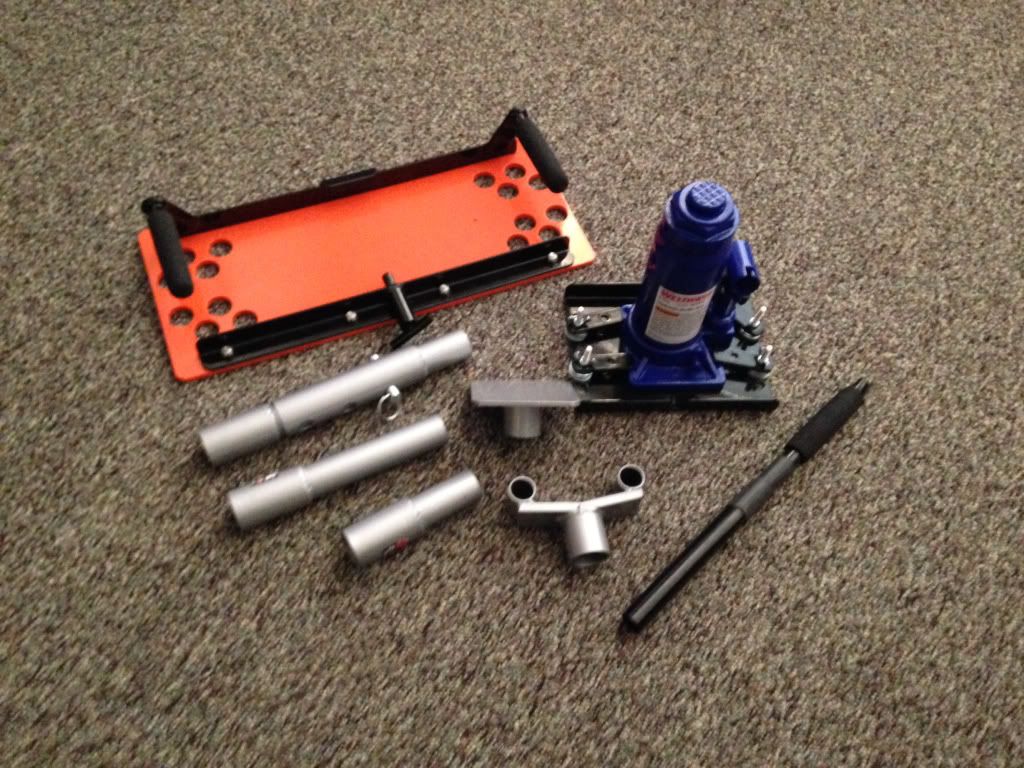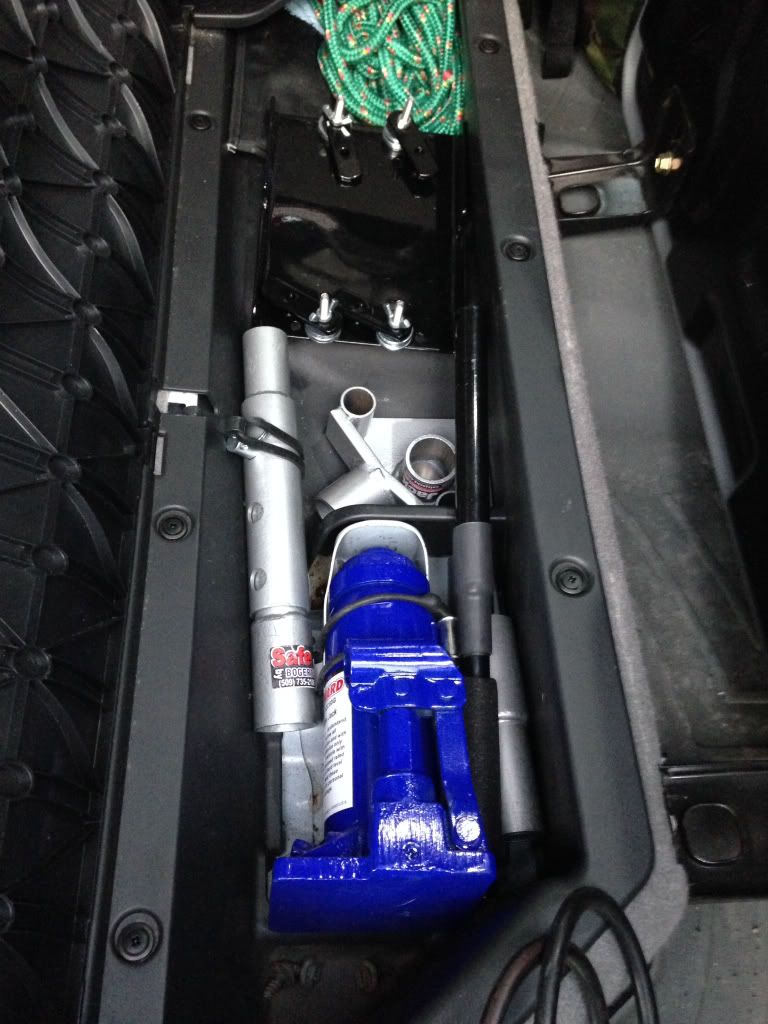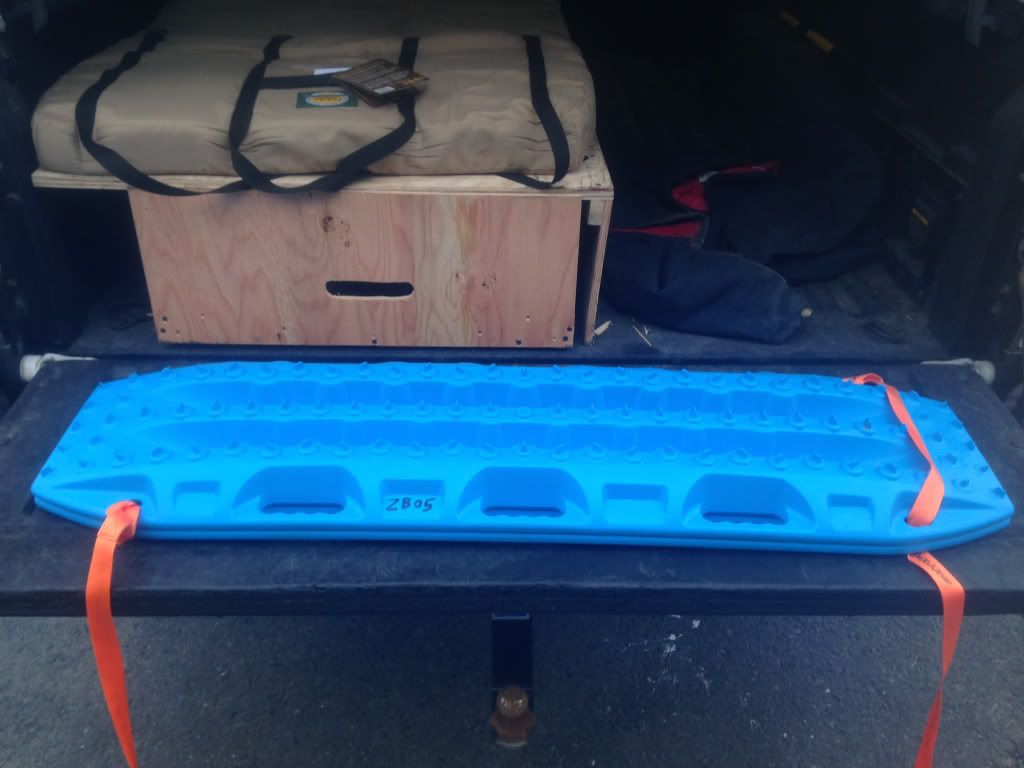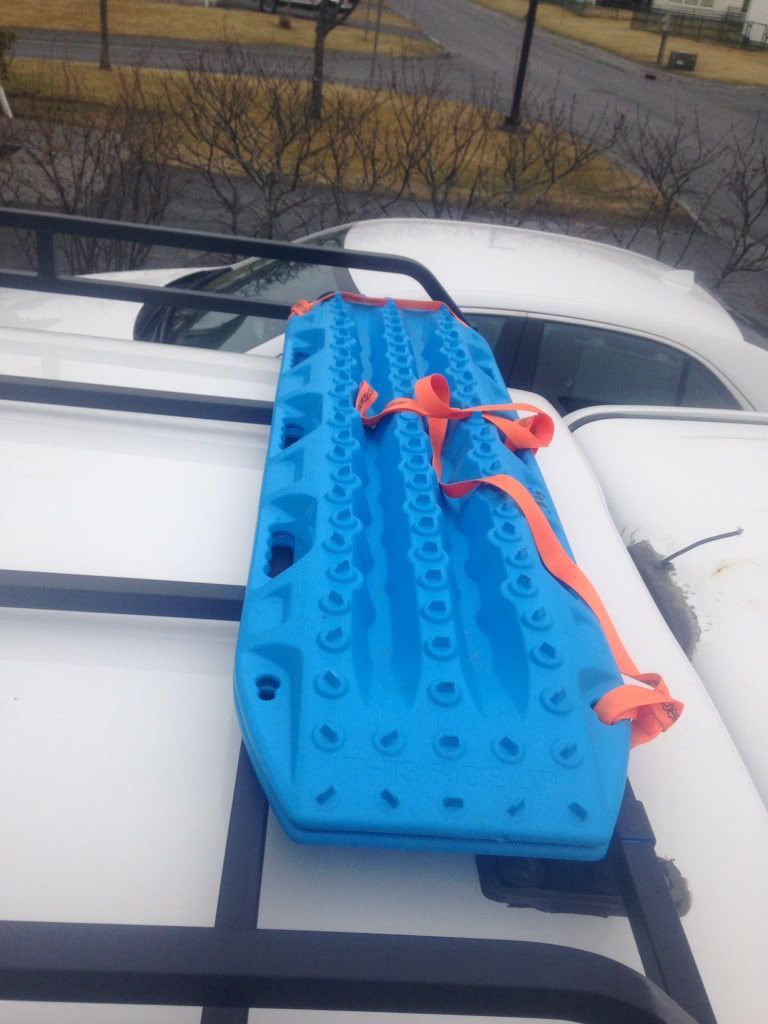 Mounted my shovel via quick fist mounts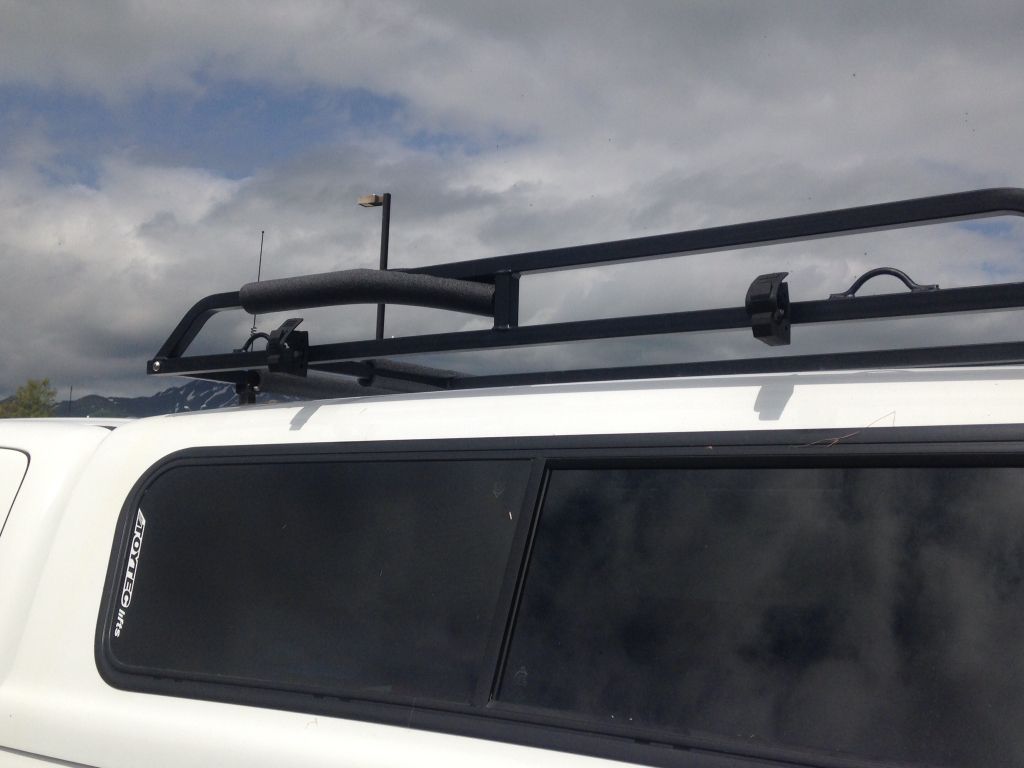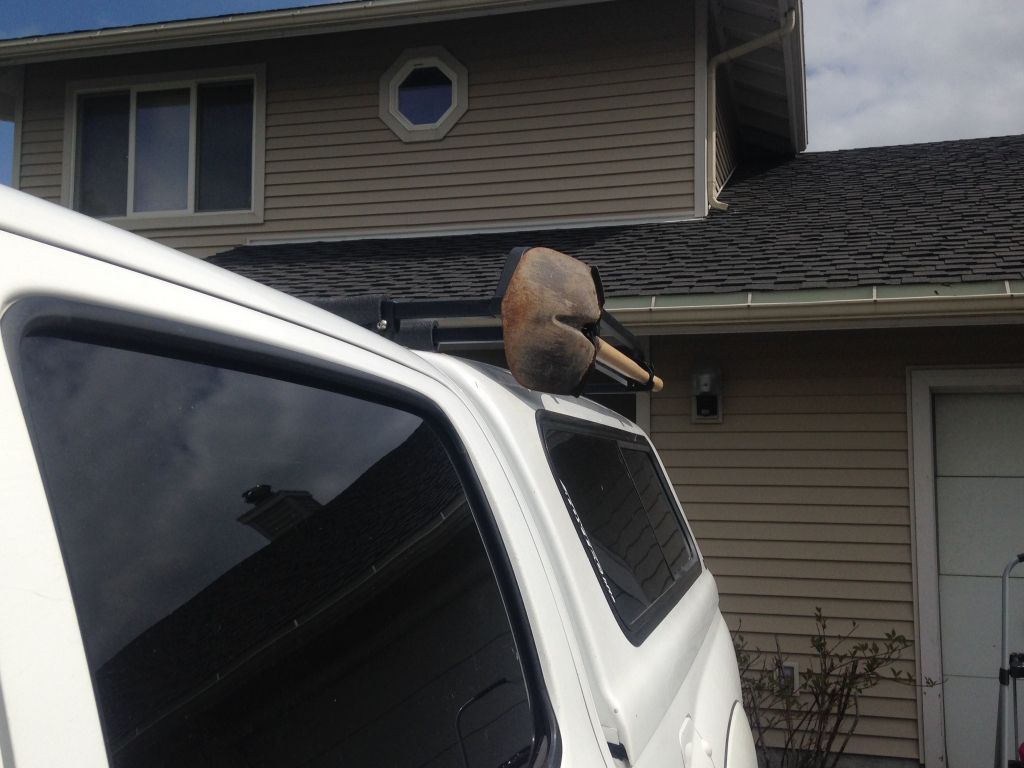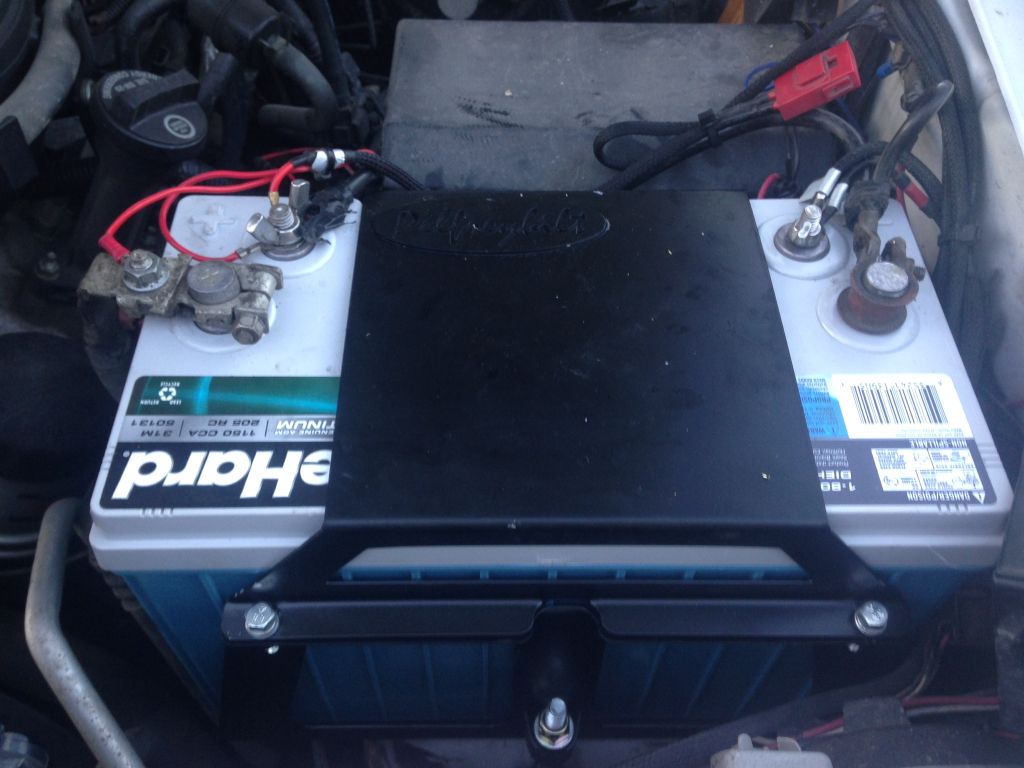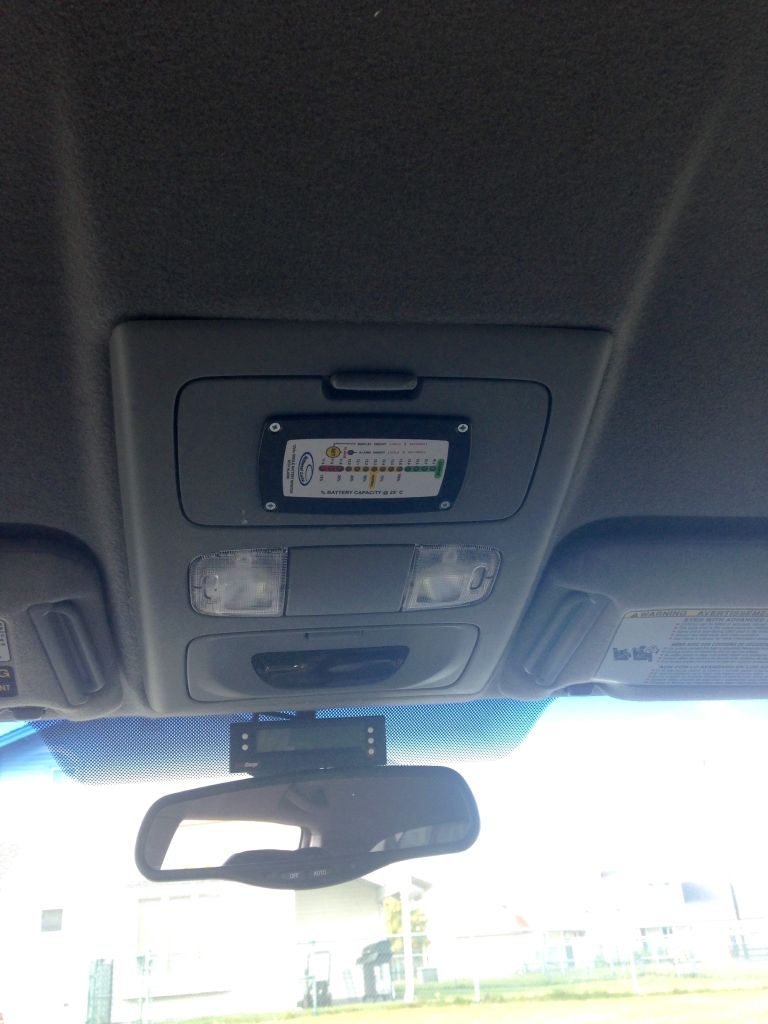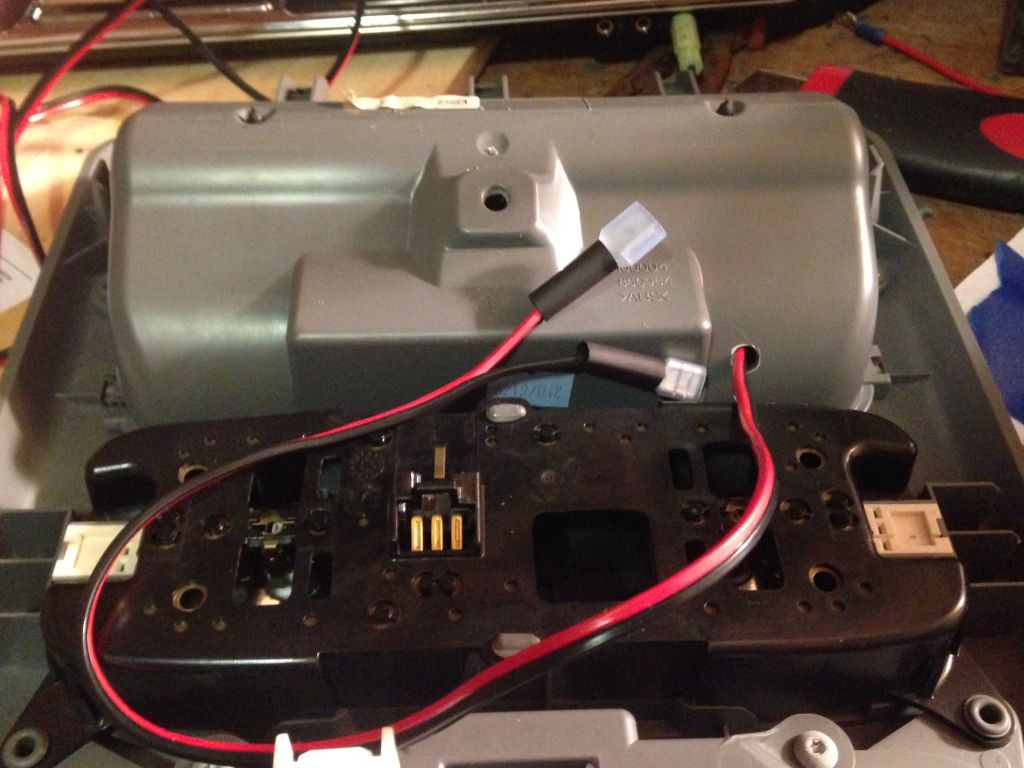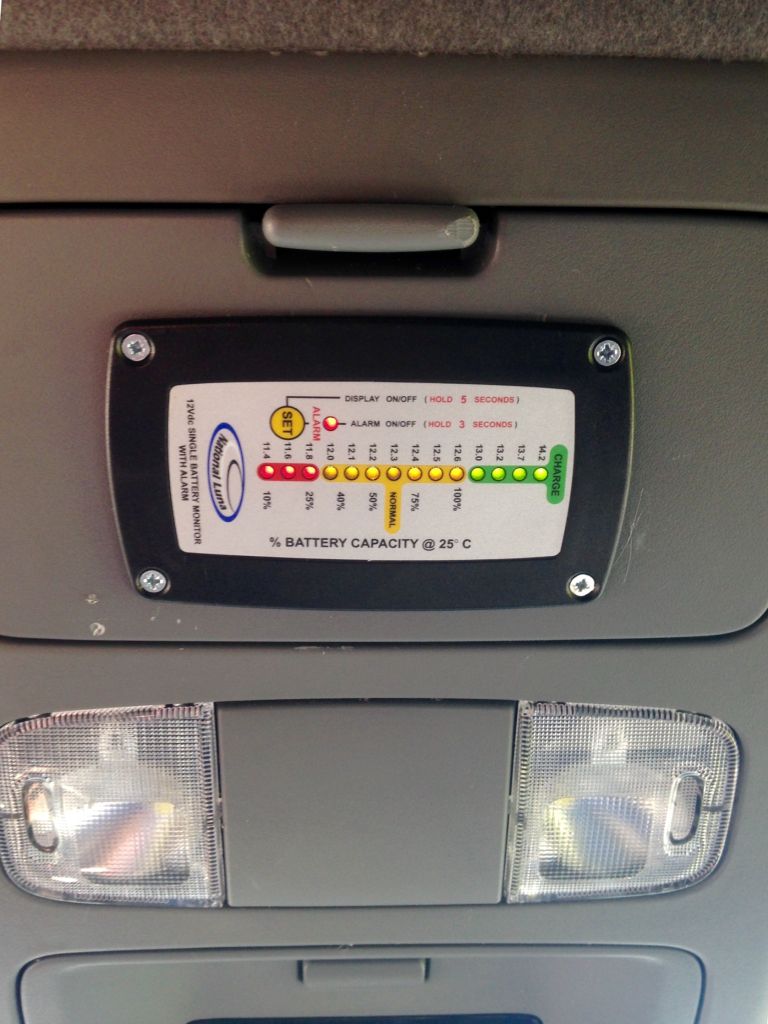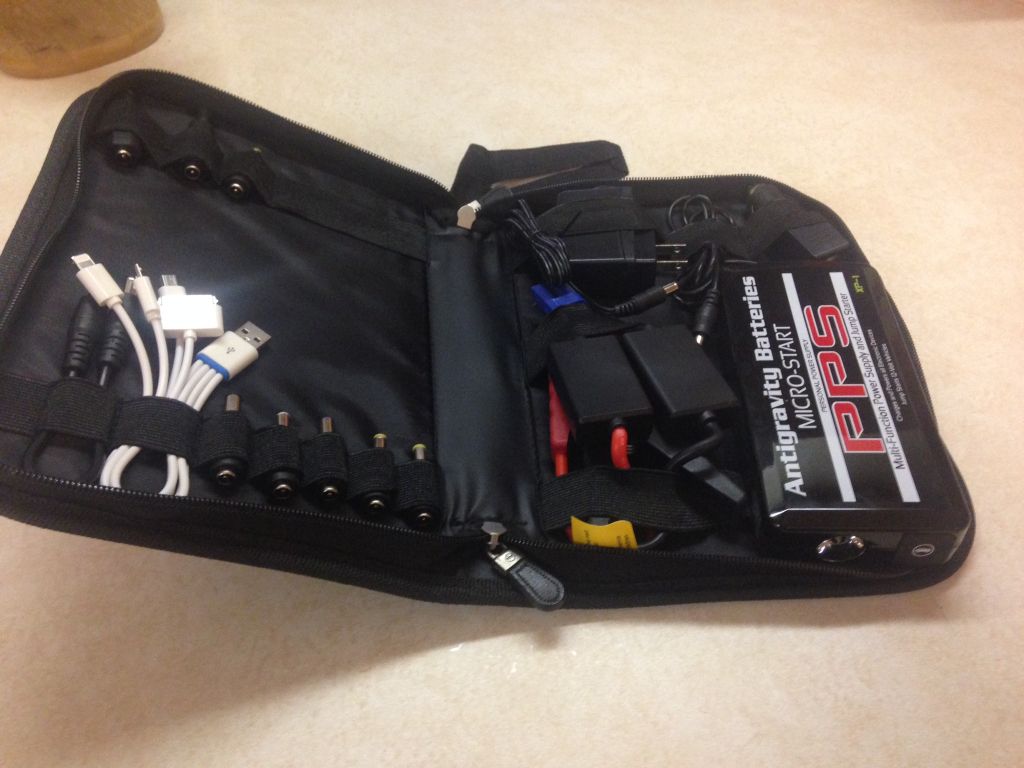 So I got tired of not being able to see anything when I would back up do i decided to install a backup camera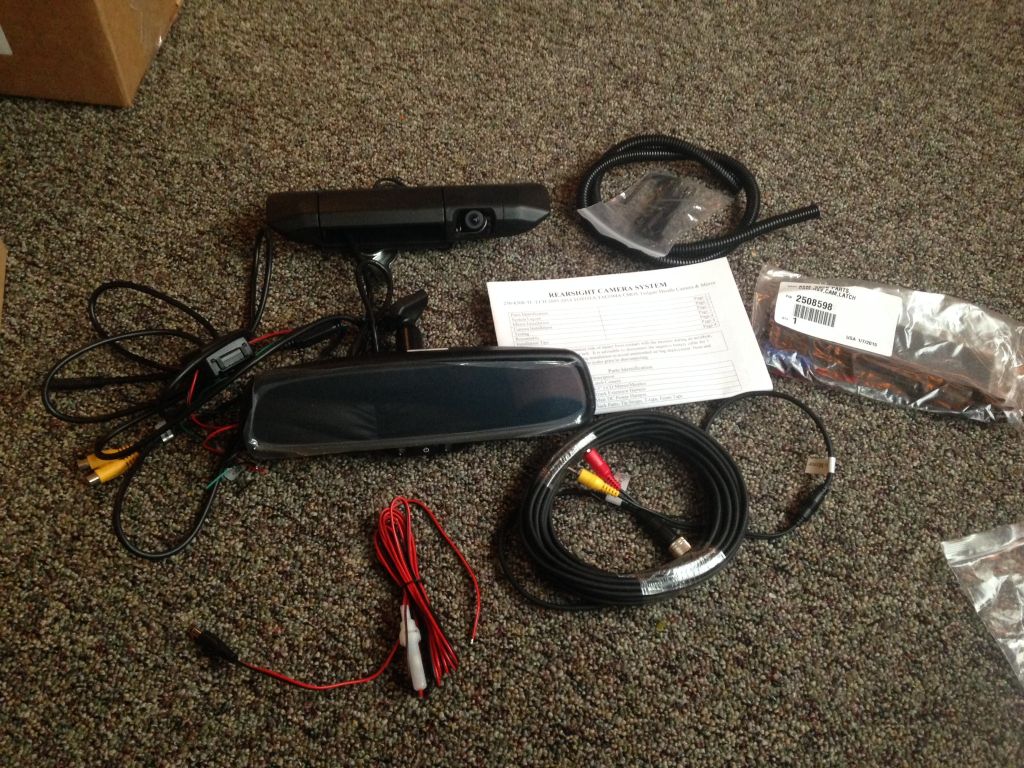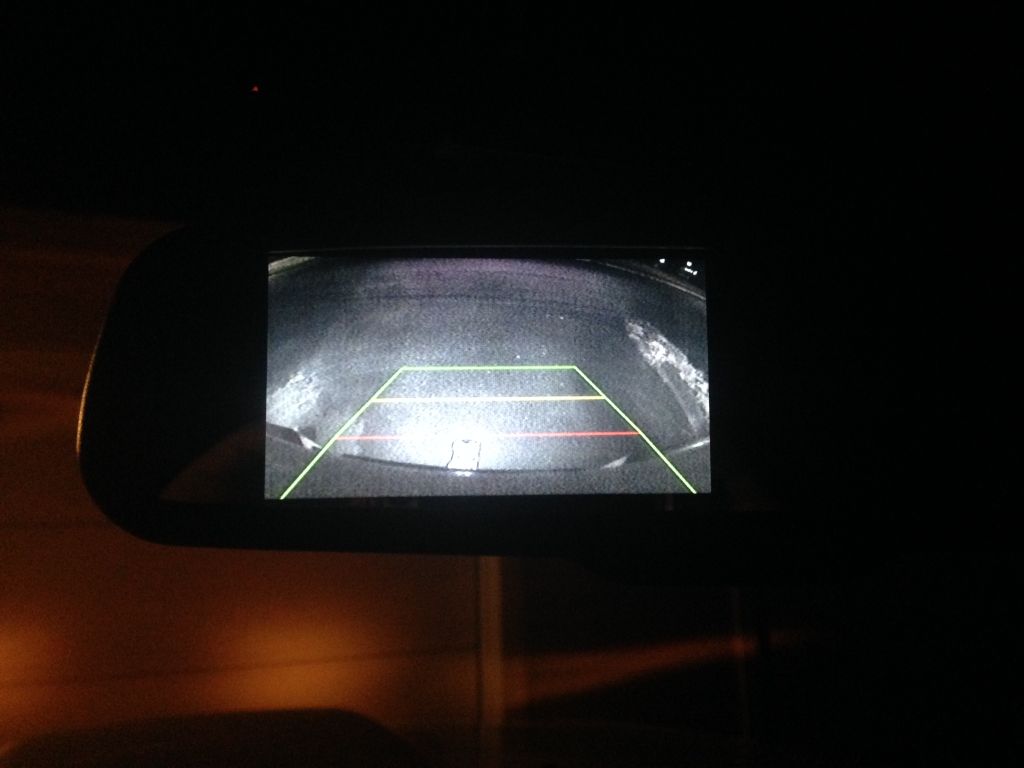 . Things on the to do list are:
new ball joints
replace passenger side cv and/or just the outer boot
thats pretty much all i have done to it for now, i still have plenty of more uprades that i want to do with this ongoing project of mine. its always evolving. let me know what you guys think.
future mods:
MAF calibrator
wet oaks
clean up wiring under hood
wire aux led bars to rack