Something Wicked This Way Comes
First off I need to thank some people. Need to thank way tomany to mention on here from my local club CT4WD but a few that also belong onhere. CalgaryRider, Freeze and Hounddog.
I would also like to thank a few members on Tacoma World who took the time to respond to my many questions and PM's.
Inked Tacoma who helped with all my questions about my wheels.
907taco who answered all the questions about the Dakarsprings.
PSU Taco85 for the write up on the Dakar springs and OZ-Tfor linking it to every thread on the subject.
And a very huge thanks to nOrth that not only has an awesome write up of his build but answered all my questions when I asked them.
2007 TRD Offroad access cab manual 6 speed V6.
Mods:
Suspension:
OME Suspension Kit Includes:
2885 Coils
90000 FrontNitrocharger Sport Shocks
N182 Rear Shocks
OME95PF5 Trim PackerFront
CS047R* Rear LeafSpring 2.75" Lift
OMEU53A Rear U-bolts
FK29 Rear CarrierBearing spacer
Light Racing upper control arms
collars and shims from local spring shop.
Allpro
E-locker guard
Wheels and Tires:
BFG AT 285/75/16
KMC Enduro 16 inch wheels black.
This is what it first looked like.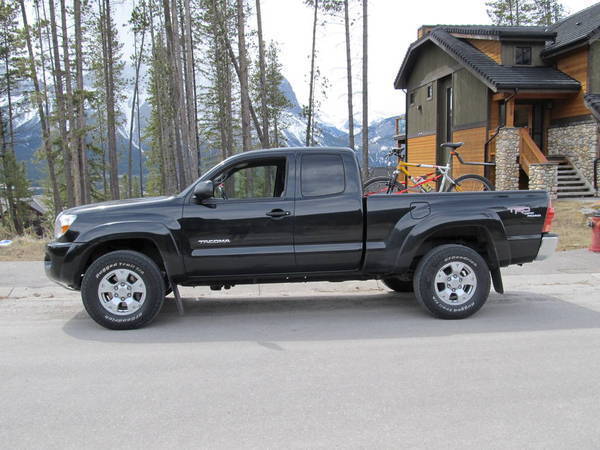 And now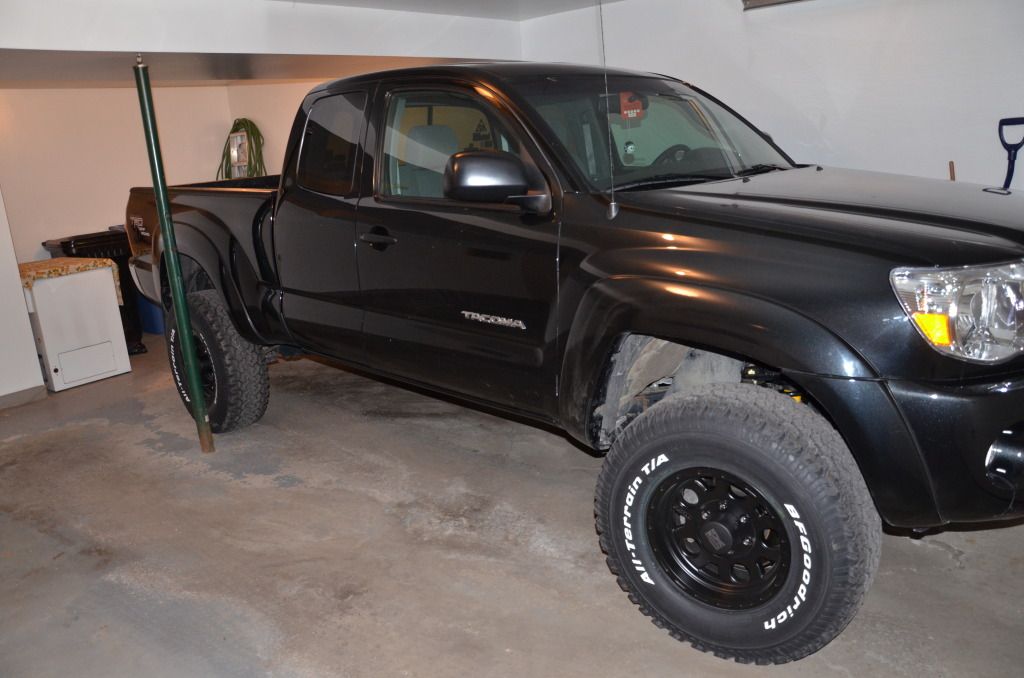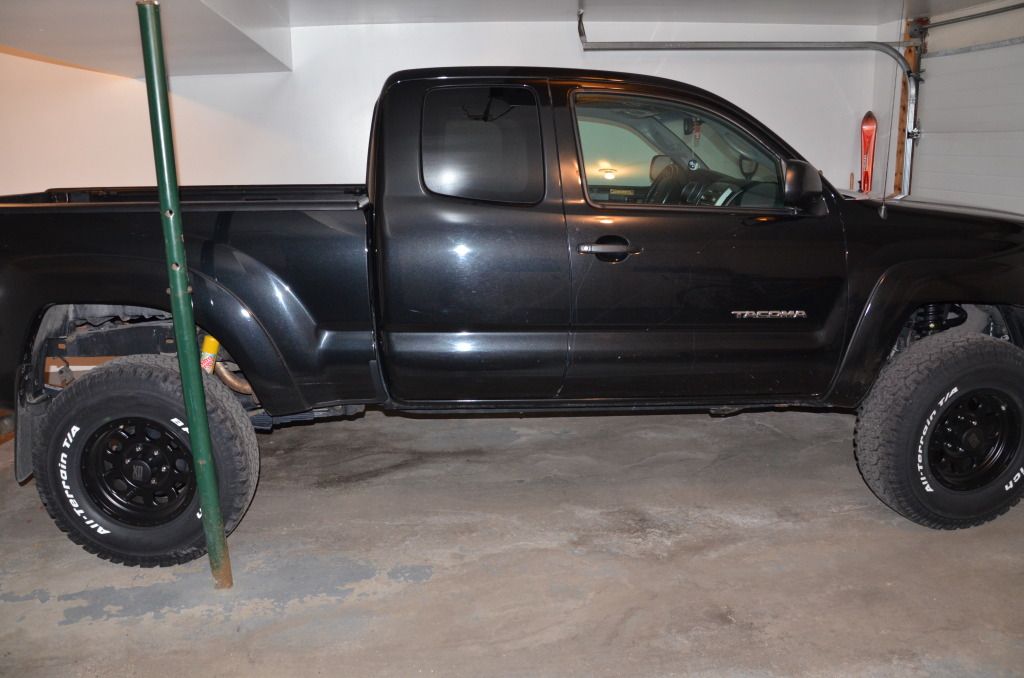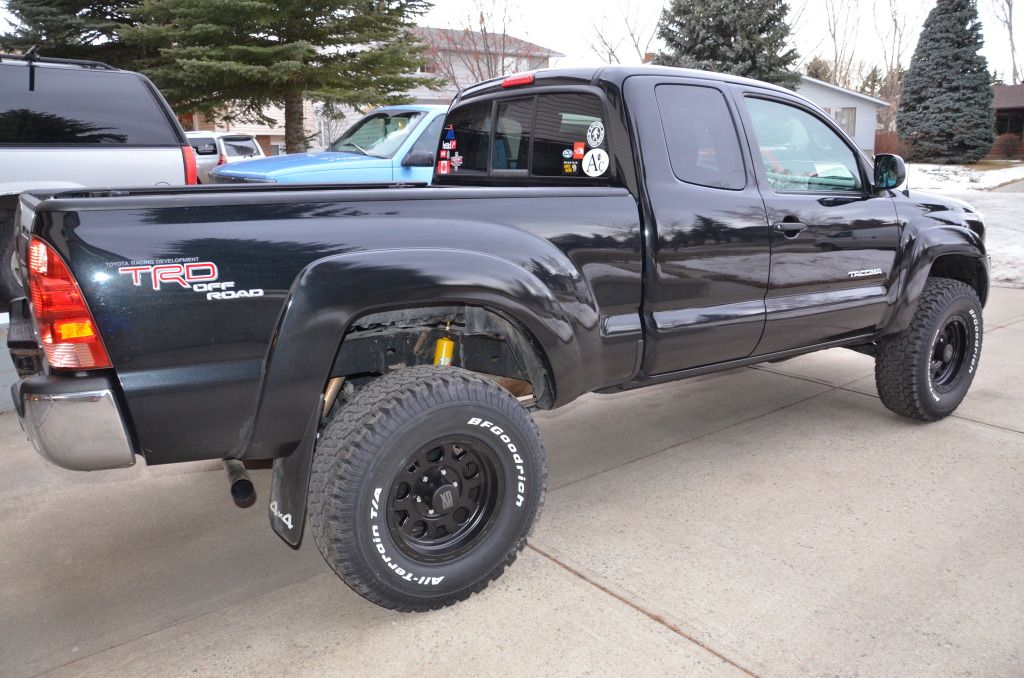 BFG AT and KMC Enduro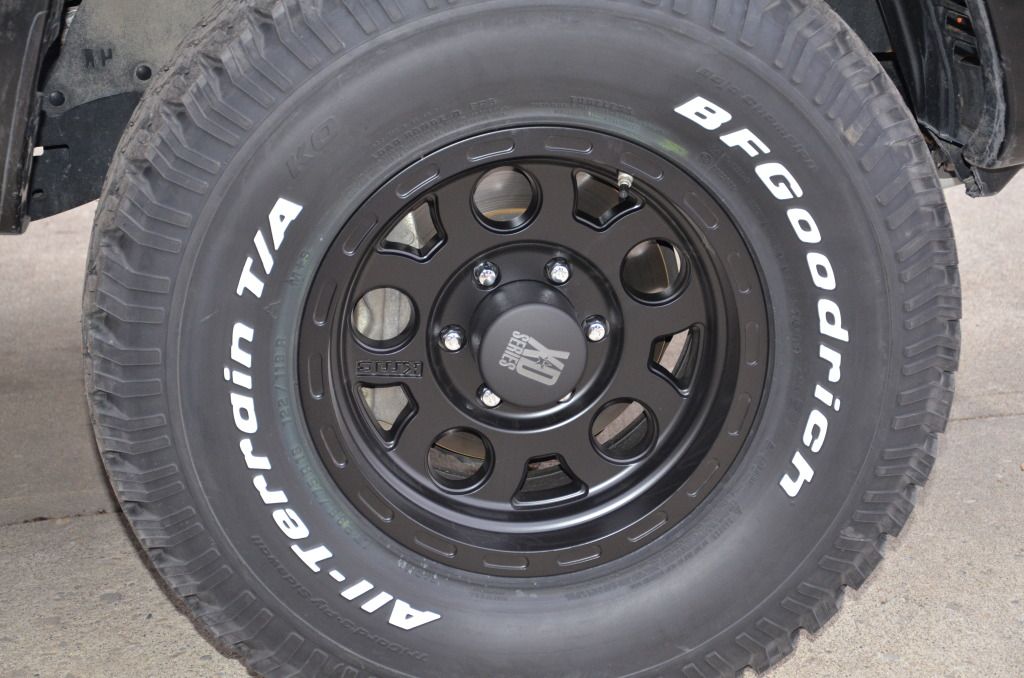 Dakar's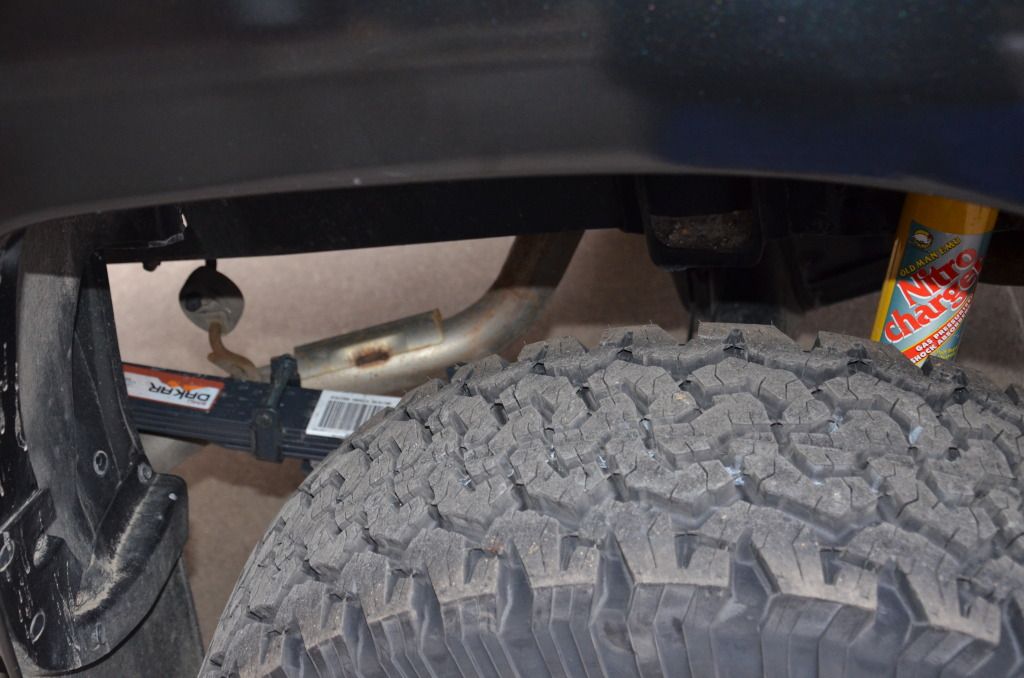 Light Racing UCA's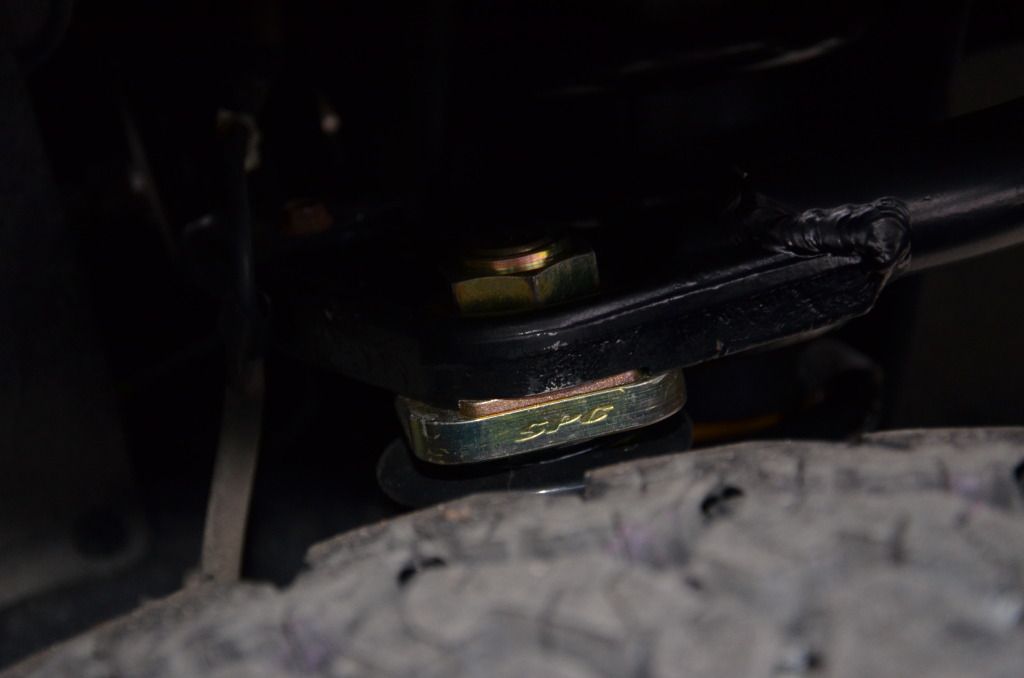 CV's look a little off but hopefully someone can confirm and also give me advice on how to correct it.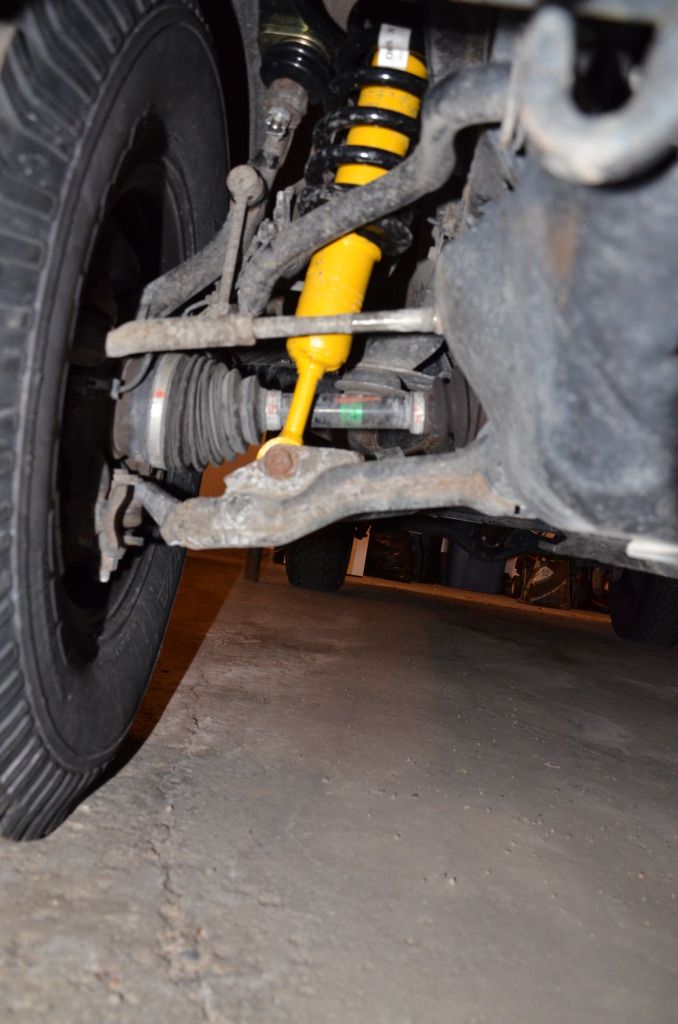 More pictures to come soon.