Starting with a 2010 DC SR5 4X4 in Barcelona Red with a 3"
Toy Tec
spacer lift & an Add a leaf in the rear, also has wedge blocks, carrier bearing drop, diff drop, & sway bar relocate. Setting on 17X9 KMC XD Misfits wrapped in 285/70/17 half worn out Procomp Xtreme Mud Terrians.
Blacked out windows & badges, everything else is stock.
My '96 Dodge Ram Sport in the background that I traded in, had 195,000 miles & they gave me $4500 for it!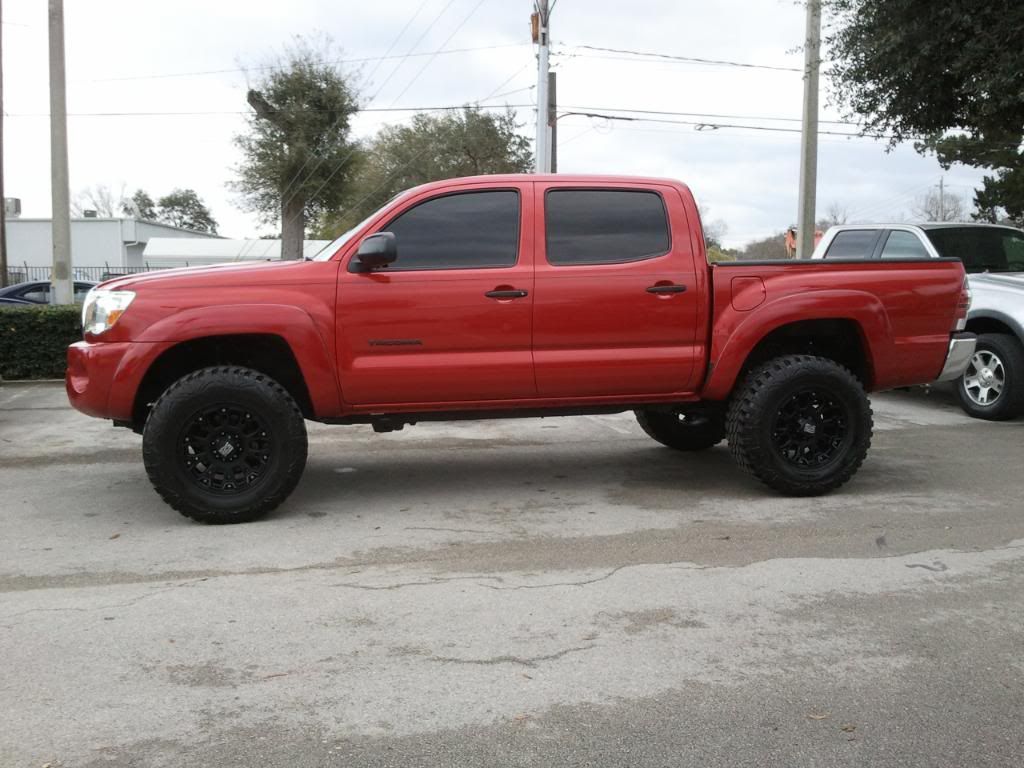 Rolled off the lot with 19,069 miles