So I purchased this truck after selling my 2004 BMW M3 in February 2011. It has been a great truck, and definitely won't be the last Toyota I own. Currently, we are looking at the Rav4's for my wife.
Mod List:
Hybrid Audio (front 6x9 and back 6.5)
Pioneer Shallow Mount 10" Sub
Pioneer 4ch Amp
bridged RE Audio Amp
WeatherTech
Digital Fit (front and back)
Flyzeye Interior LED
Super Bright LED's Map and Dome Light
18" Chrome
Moto Metal
951's
285/60/18 Cooper Zeon LTZ's
Bilstein 5100 shocks (front @.85 and back)
Eibach coils
Light Racing/SPC UCA's
Black Billet Grille
Hella 500ff's
CHLM (Chrome Headlight Mod)
Nokya Yellow Fog light Bulbs
Philips Ultra Headlight bulbs
Philips Ultra Hella bulbs
Black Diamond/Elusive Elements Light Bar
Truxedo LoProQT
This is how she sits today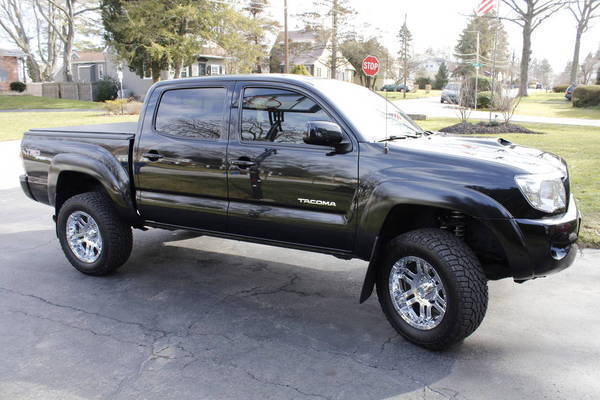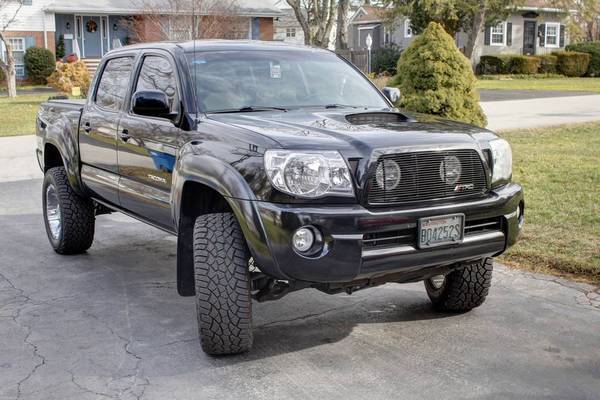 (My hand at HDR)
This is what was sold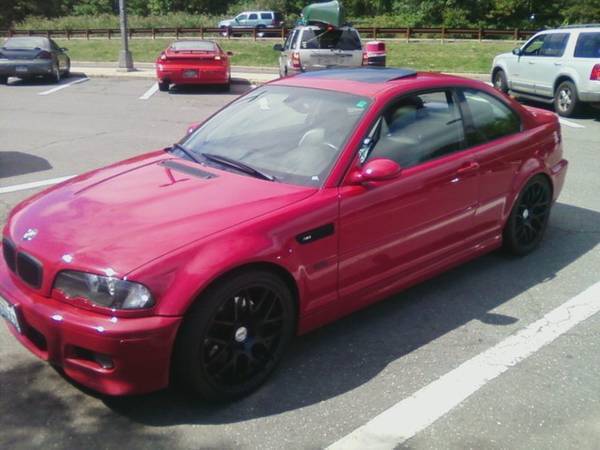 This is it the day after I bought it. Had to have the 4x4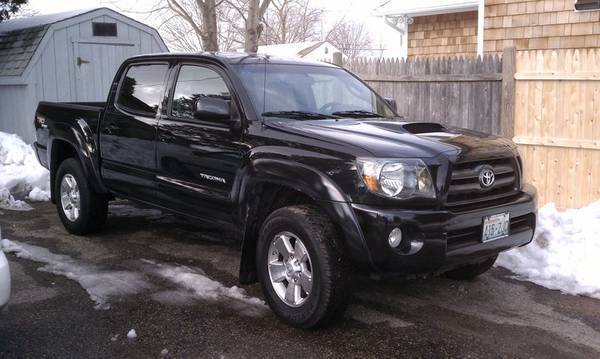 The first mod came in the way of dirty Cabela Trail Gear floor mats (WeatherTech)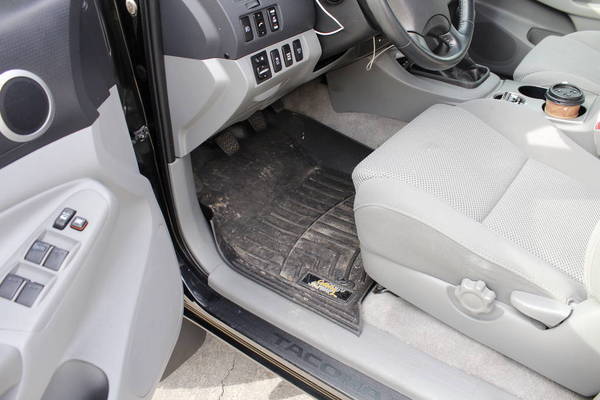 After that, the addiction started. It started with little things, like the Flyzeye Light and LED interior lights (superbrightled)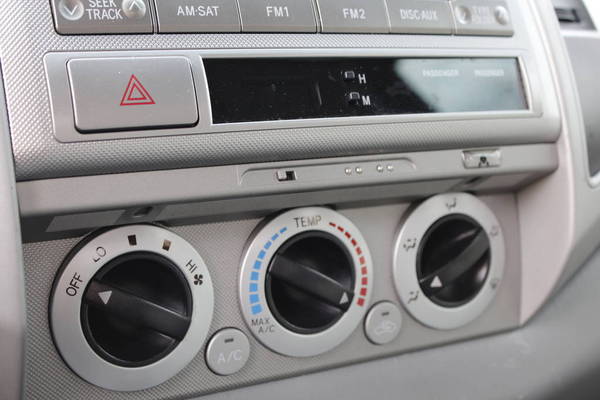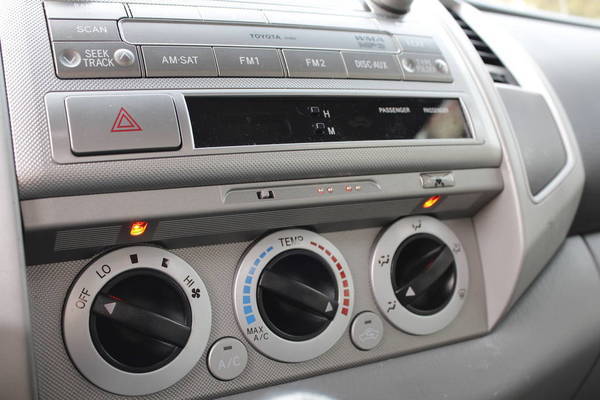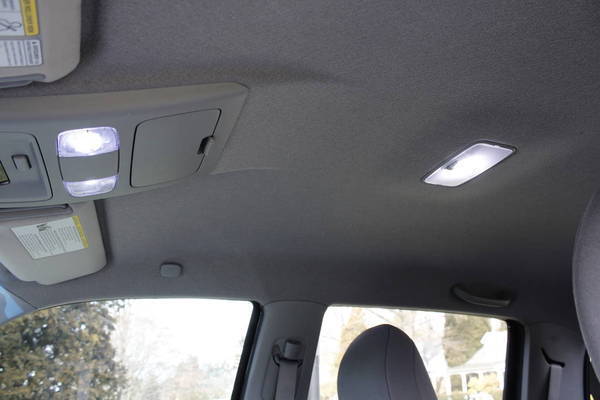 After, came the stereo. I wanted to keep the interior factory, so I didn't replace the head unit. I put in 6x9 hybrid audio in the front, and 6.5 in the rear. The amp powering them is a Pioneer 9500F (4ch) hidden under the drivers seat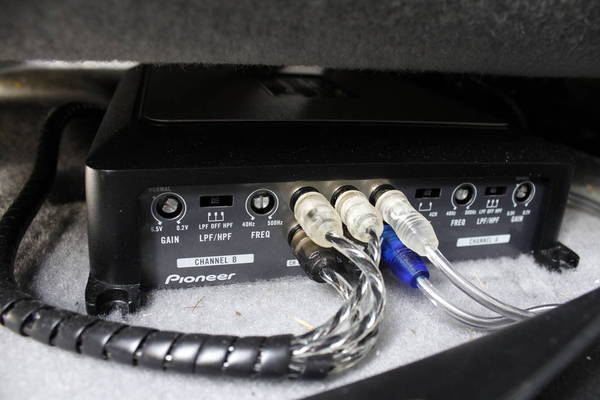 I drove around like that for a while, and decided to complete the system with a sub. The box is from Taco Tunes and the sub is a Pioneer Shallow Mount.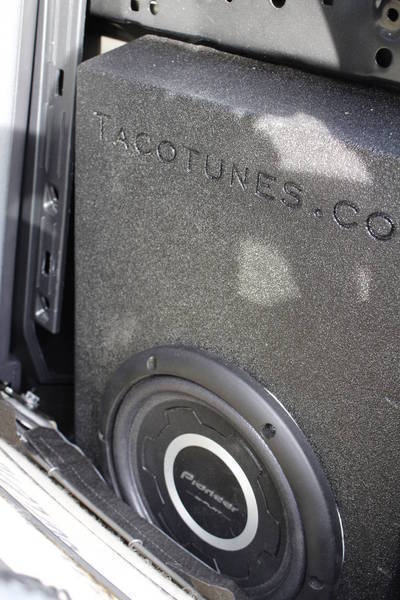 The amp powering the sub is a RE Audio 2ch that is supplying 300w rms bridged (little wire mess but will be fixed)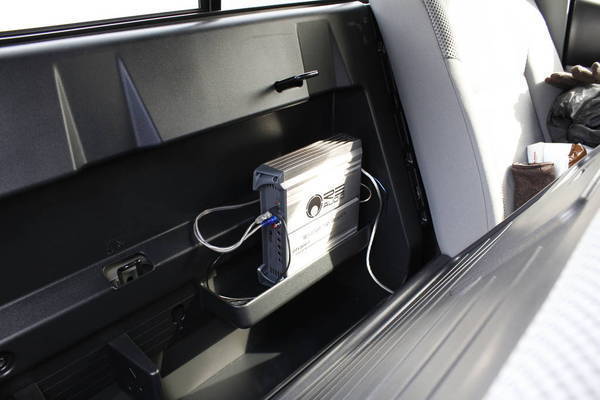 So with the stereo done, I went ahead and tinted my windows. I don't have any pictures of directly after, but you will see them below.
After the window tinting, I decided to throw on a lift with new wheels and tires. The lift of choice was bilstein 5100's all around set at .85 with eibach coils and a 1.5" aal from
toytech
. The UCA's are LightRacing (LR or SPC)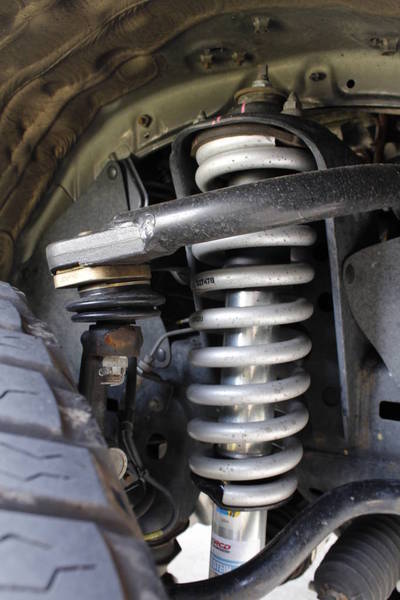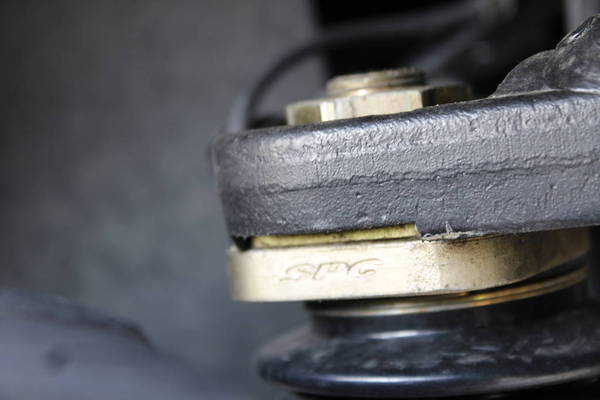 The wheel choice was 18" MotoMetal 951's in chrome wrapped in Cooper Zeon LTZ's. (I know black is what everyone does, and that is why I went chrome. This is the part of the build that can be found "controversial"
)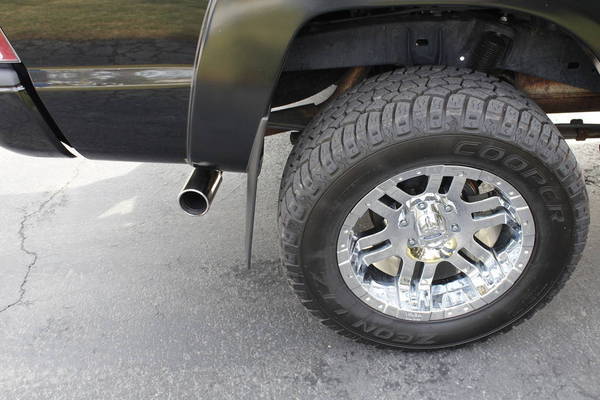 I wanted something that would cover my bed, but also give me the use of a full bed if I needed it. So truck alterations sent me a Truxedo LoPro QT.
Right when I was getting to where I wanted it, I found some more stuff I needed, like the CHLM. Didn't want to do the BHLM like everyone else, so enough already haha. The bulbs are Philips Ultra's and the Fogs are Nokya Yellow. Blinkers are dipped chrome and the corners are LED from superbrightled.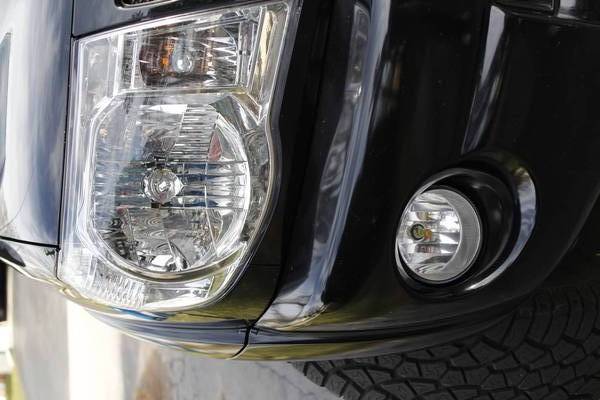 Since I dressed up the headlights, I had to dress up the grille. So I threw in a PC'd matte black billet grille, along with a Elusive Elements (Tim) light bar running Hella 500ff's with headlight matching bulbs.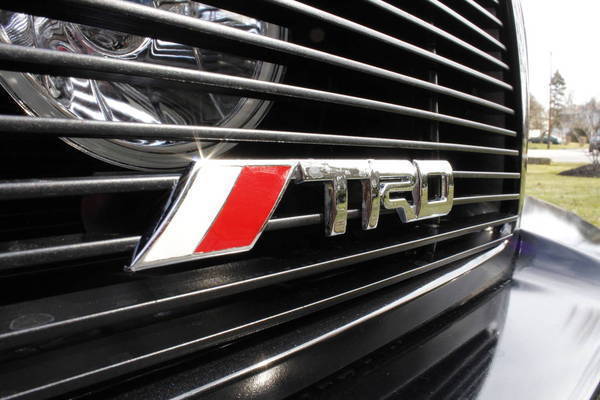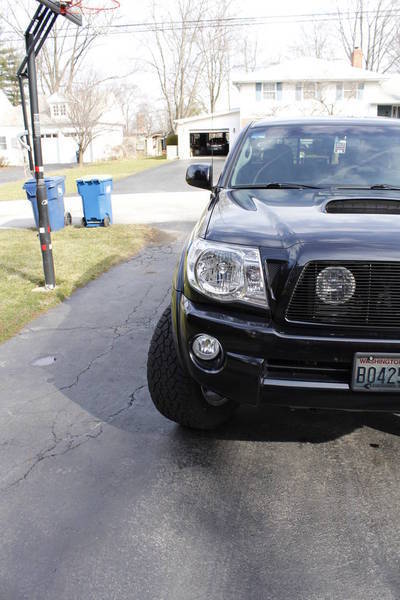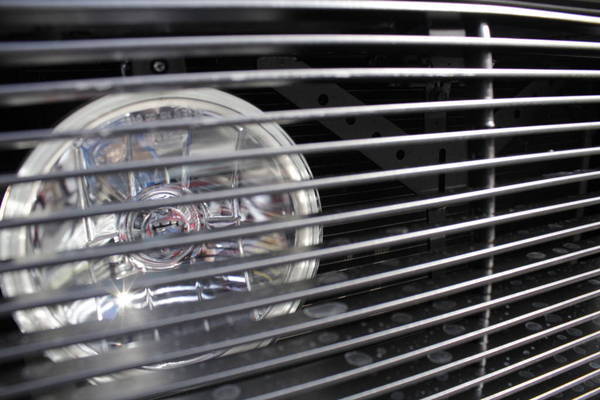 So that is pretty much where she sits now. Here are some more shots of her, no particular order: