Hey guys! figured it was time to start one of these even though im only halfway done with my build plans.
This was how it looked the day i picked it up from the dealership. 2006 Tacoma TRD sport prerunner with 42k miles on it.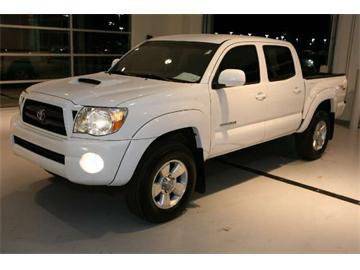 First thing I did was black out all my badges with plastidip and buy Husky liners for the front. sorry no pictures of the Husky liners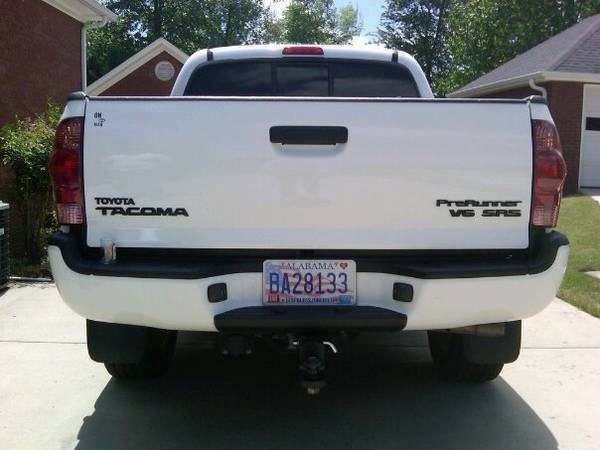 Next Came my Leer 100xq Camper shell and my Aries black step bars
Next I ordered some yellow lamin-x for my fogs. pretty happy with the contrast they give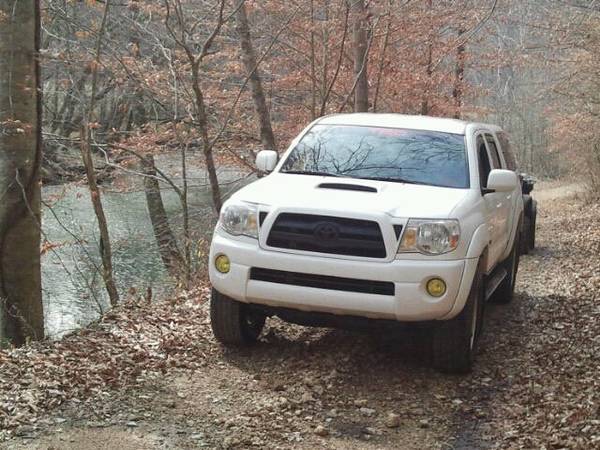 Soon after that I picked up my avid bar from fellow TW member NIKONRON. great guy met him halfway and installed it in a cracker barrel parking lot haha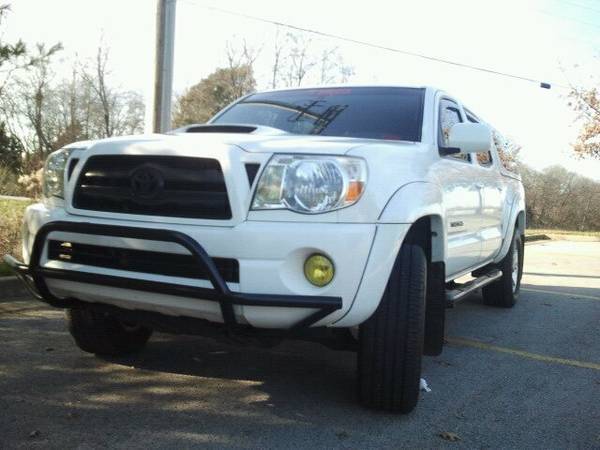 Heres a good picture of me with my buddy Will (98trailhead).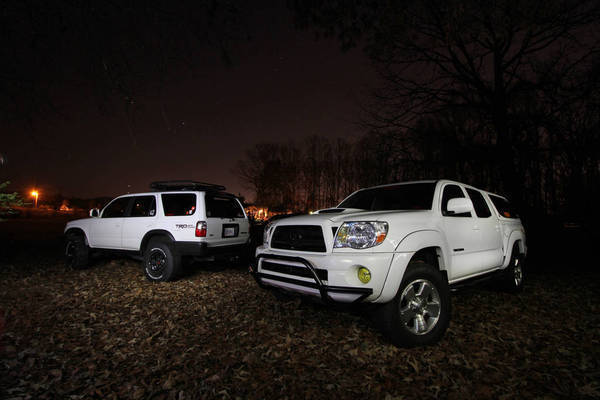 Next came my satoshi grill I got done by a local guy brian ( tacoalamode) He did an amazing job I couldnt be happier.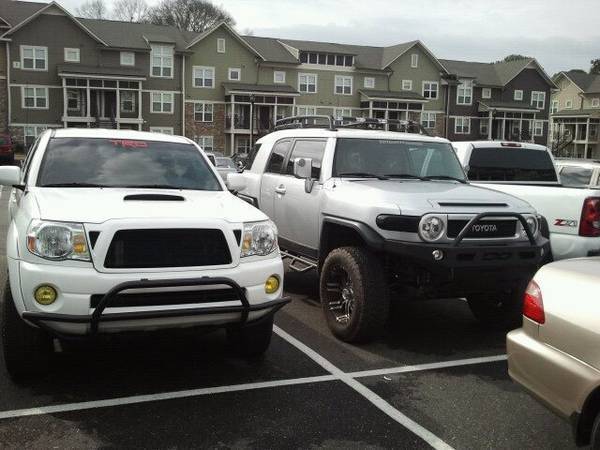 Then I bought this tailgate badge to put on my satoshi but it was WAY too small so i decided to use it for my interior instead. something a little different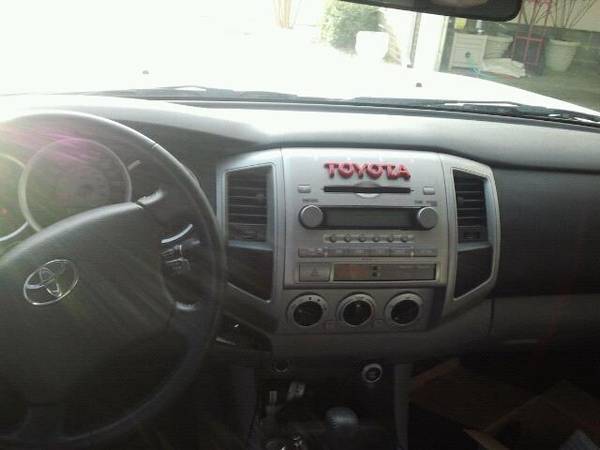 Went and got myself a bedmat i was tired of things always sliding around back there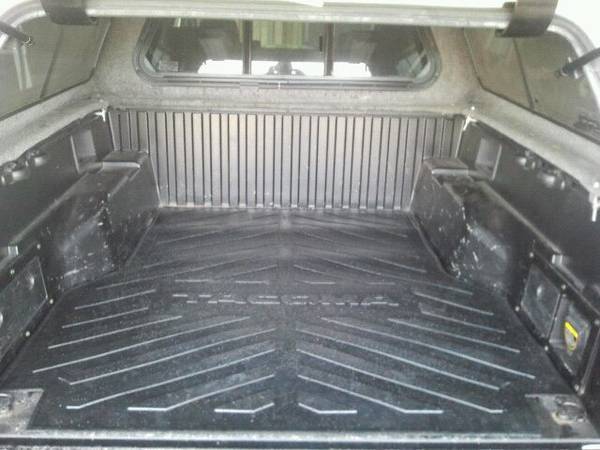 And most recently i got my Hella 500 black magics installed at the North Alabama burgers, boggers and modders meet. Thanks to Jim and Paul for wiring these up for me!!
Also got a red Tacoma badge to throw in the Satoshi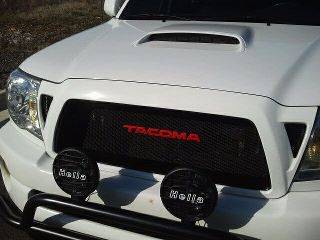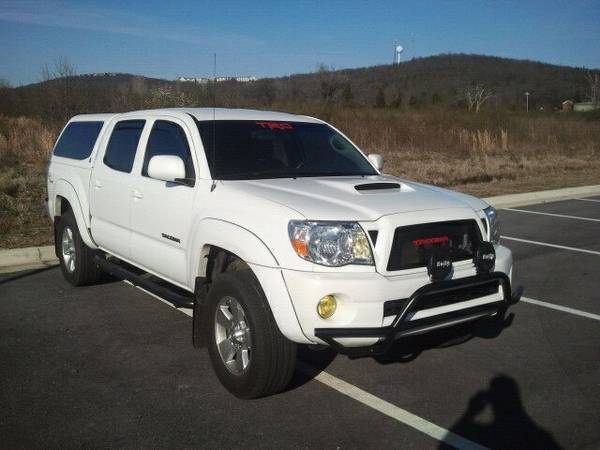 Dad has a 2010 tacoma and he is getting ready to sell it but before he sells it i traded taillights with him!! SOOOOOOOOOOOO happy with these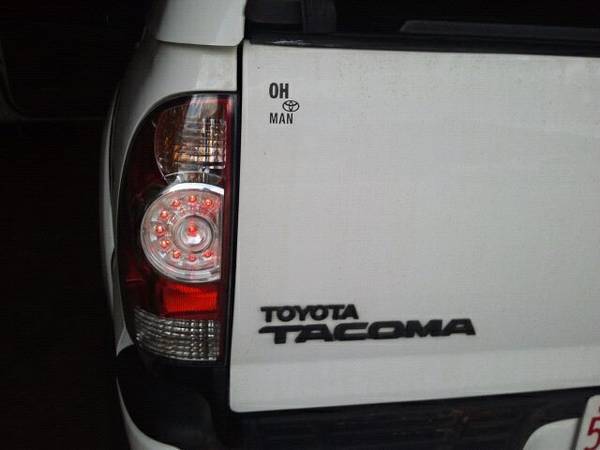 UPDATE 2-25-2012
Well guys I finally got around to blacking out the front lower strip yesterday/today. If anyone wants I can do a thread of how i did it instructions and what not just let me know! I also took my Avid light bar off sanded it down to bare metal used dupli-color self etching primer and the rustoleam bed liner in a can to re-do it. Well enough talking heres the pictures!!
sanded down avid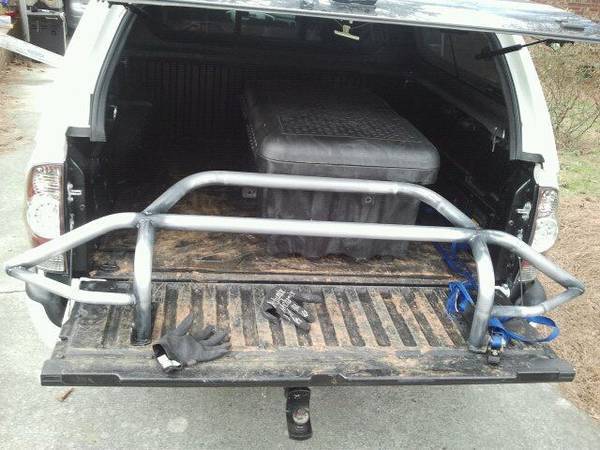 primed up!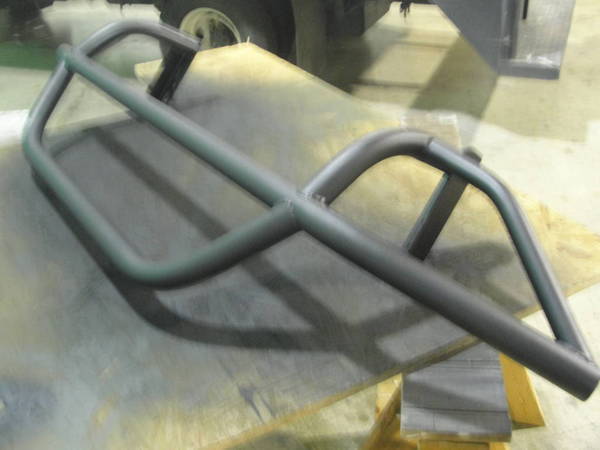 and sprayed!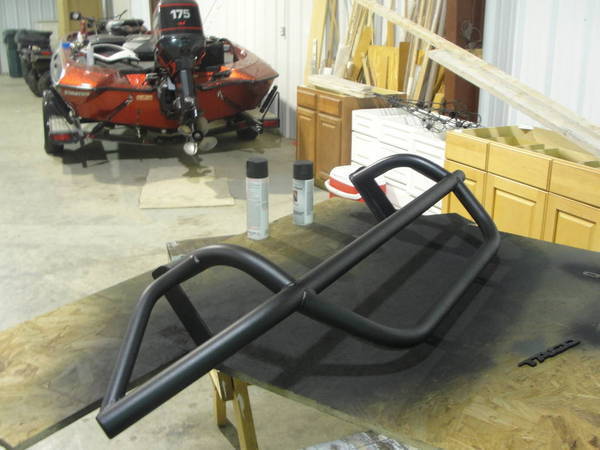 Now for the front strip!
taped: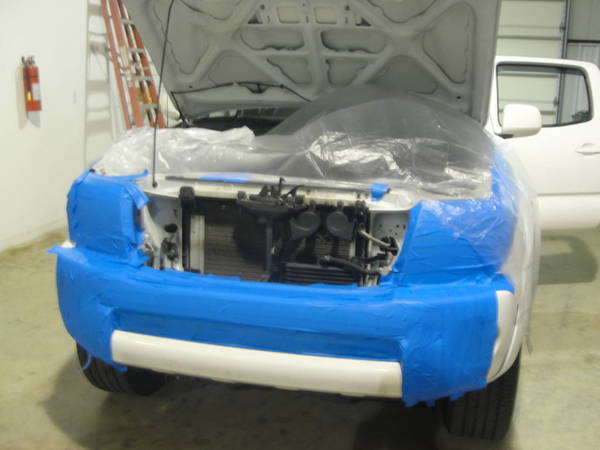 Primed: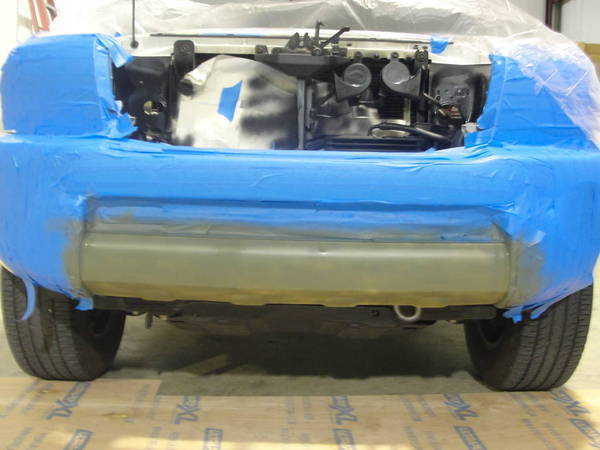 and sprayed! the texture/color of this stuff is exactly what i was looking for!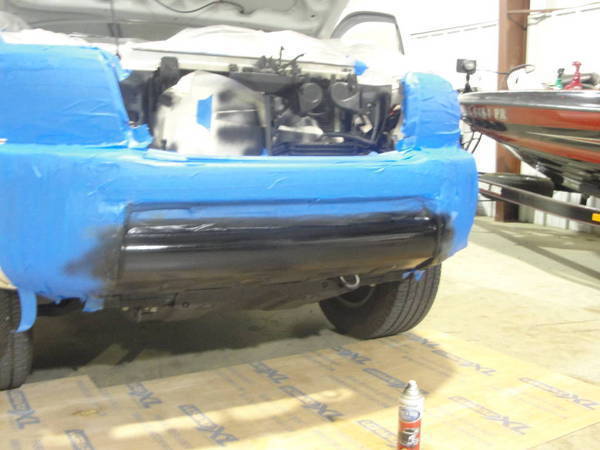 heres the final product! I also took off my camper shell to sell and put my toolbox back on. put an old toyota logo on the back of the box.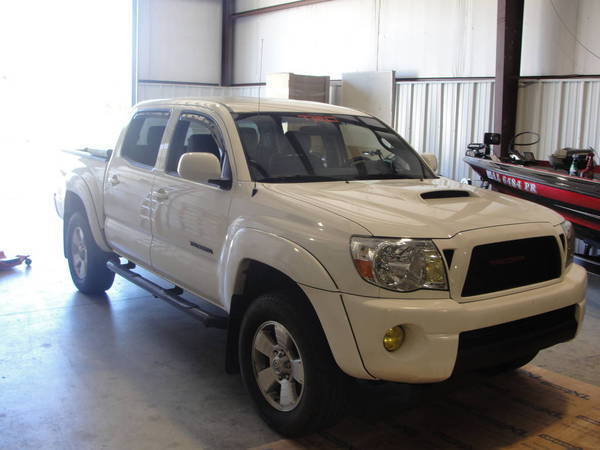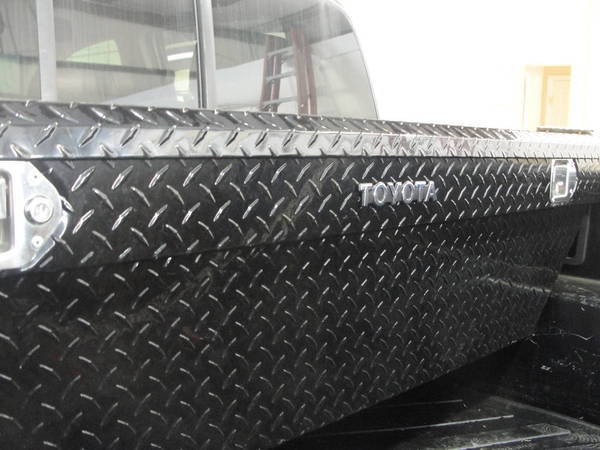 so this is it for now Ill put up some pictures in a few days after I get the avid and Hellas put back on!
So i still havent put the avid and Hellas back on ive been kinda lazy. buuuuuuuuttttttttttt I mounted some ammo cans in the bed!!!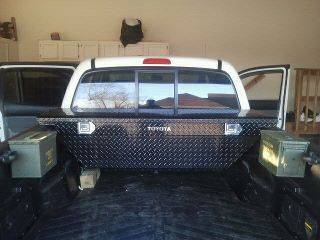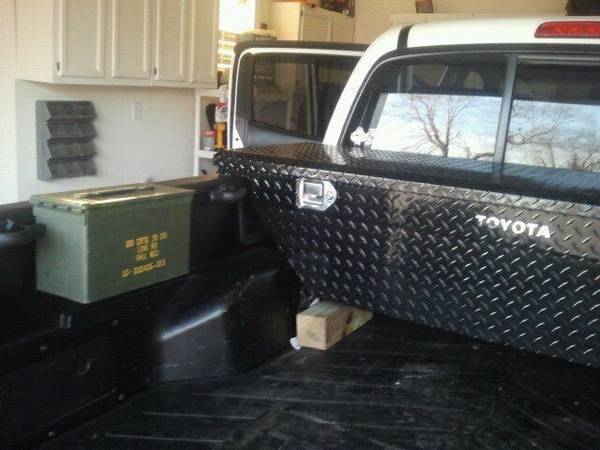 So thats how she sits as of now! Hope you all enjoy.
Mods to come:
1. leather arm rest
2.
toytec lift
3. bfg rugged terrain tires ( getting the lift and tires done when my current tires need replacing otherwise ill feel like im wasting money)
4. Black headlight mod
5. Hoping to get the SCS wheels when they become available
6. TRD skid plate
7. open to suggestions!!