Let me start by saying this is my previous Tacoma. Sold it wanting to save money on gas. 9 months later I said "screw gas, I want a truck again".
The day I bought it. It had the 20s on it with 275/60/20 Bridgestone HL Alenzas. I knew they wouldn't be on the truck long. While the Enkei's do look good, I just have never been fond of 20s on a Tacoma. Took off the
bug guard
30 minutes after I bought it. It had a 2" spacer lift which I will remove later and install 5100s. It was also sitting nose high.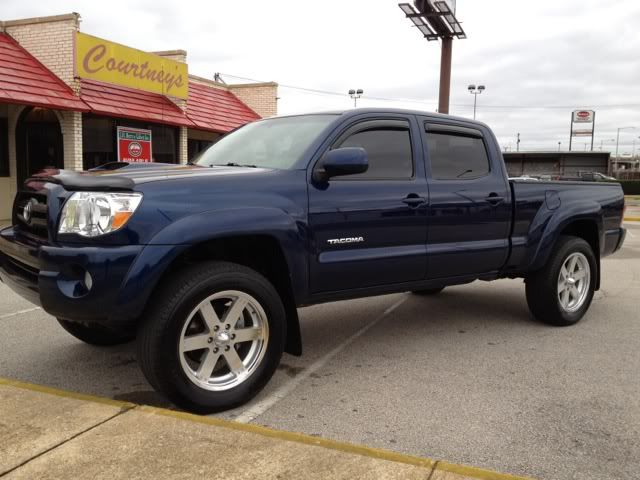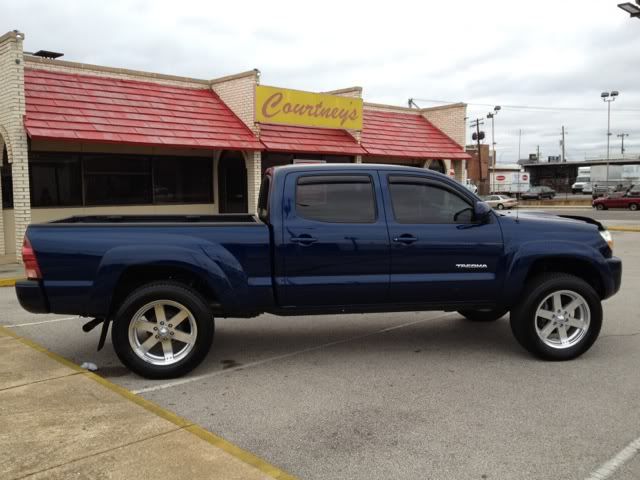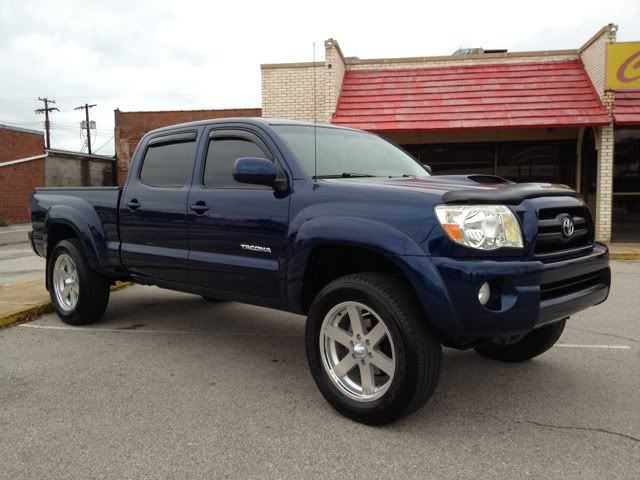 Wheeler 1.5" AAL added to the back.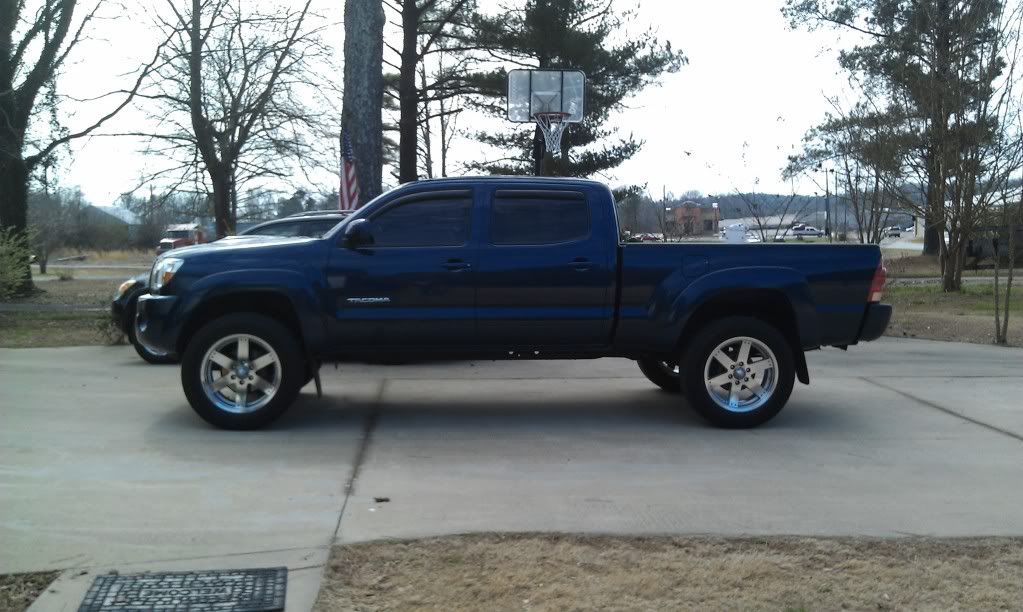 Sold the 20s on Thursday. New tires weren't coming until Monday. What a wait. Roof rack installed.
New tires are here. 275/70/17 Cooper Discoverer AT3 on FJ 17x7 1/2. I had originally ordered General Grabbers 2s but they were on backorder.