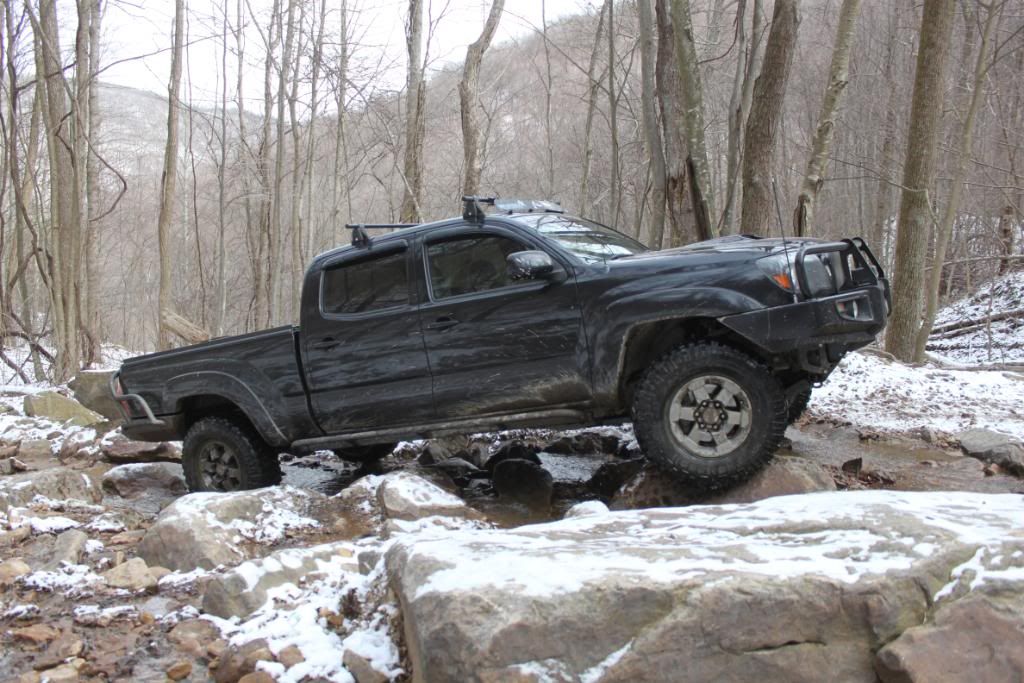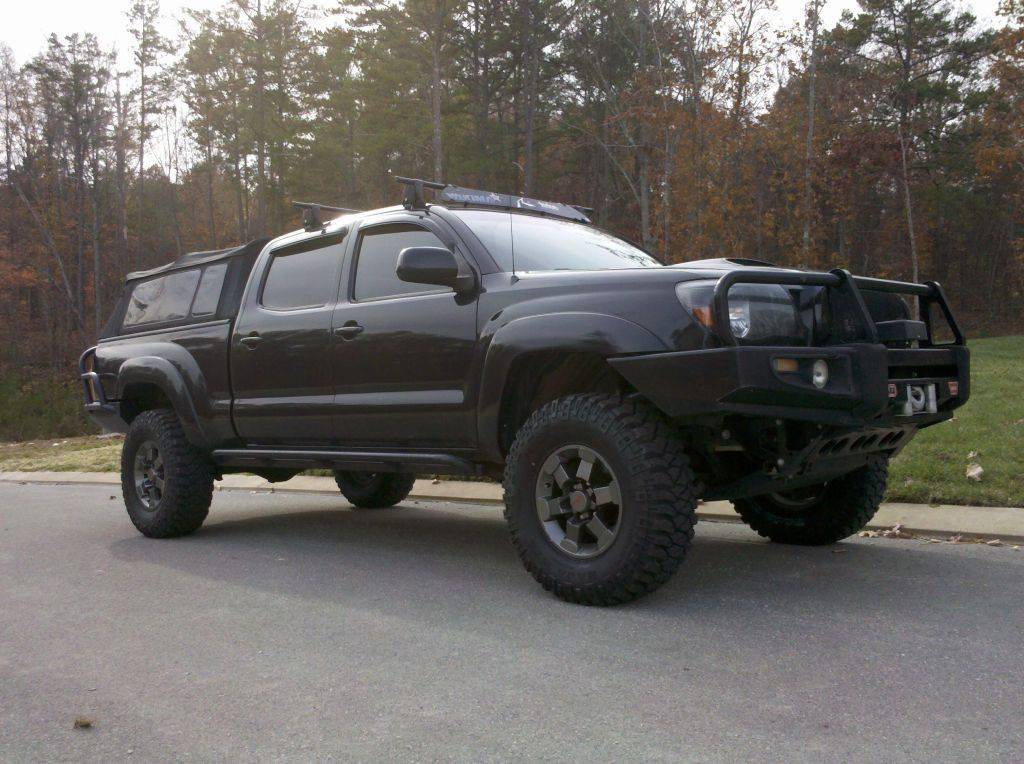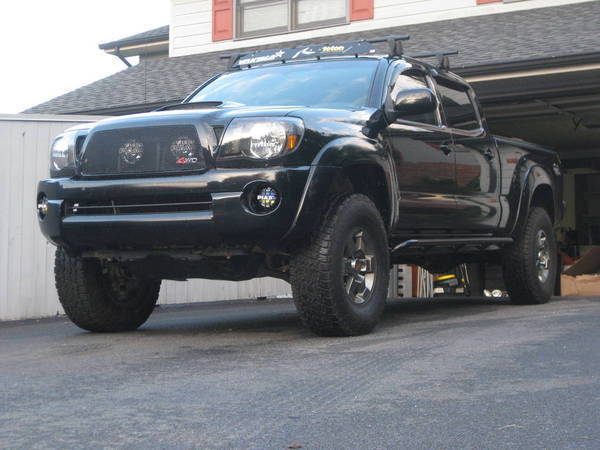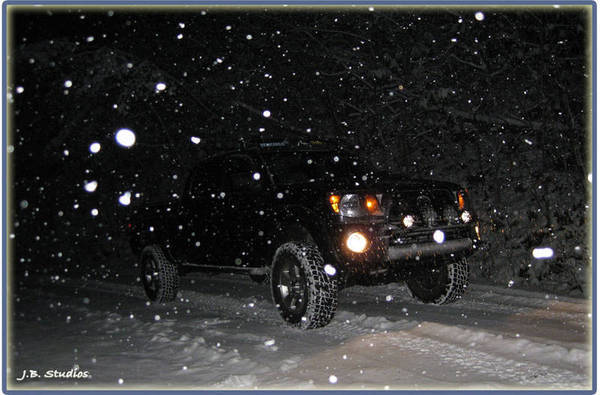 started here, March 12 2005.
By the end of the year the 3" lift and Nitto TG's were on.
Spring 2006 I added a Bestop and factory steps to get to my Yakima roof rack.
Mid-Summer 2006 added the N-Fab light bar and PIAA 510 fog's and 520 SMR driving lights.
Spring 2007 added the TRD exhaust and TRD intake.
Stripped pin-stripes
Spring 2008 Extang Solid fold (complements of Extang), Airaid Poweraid TBS (complements of Airaid) ps cant tell its there much besides a little throttle response from a dead stop to about 15 mph.
Jvc AVX 810 dvd touch screen w/ XM
Fog light mod, driving light mod, Black headlight mod and factory light switches for the PIAA's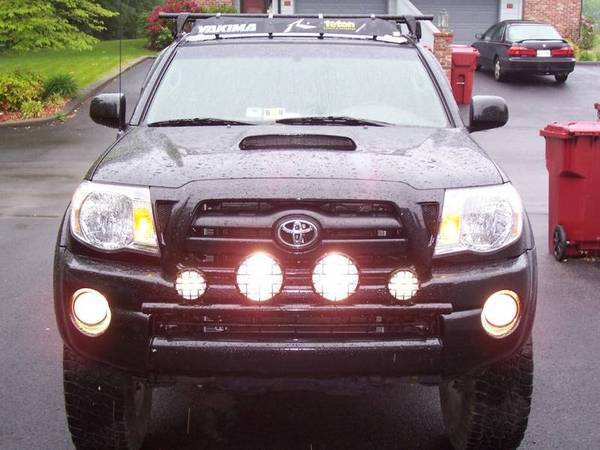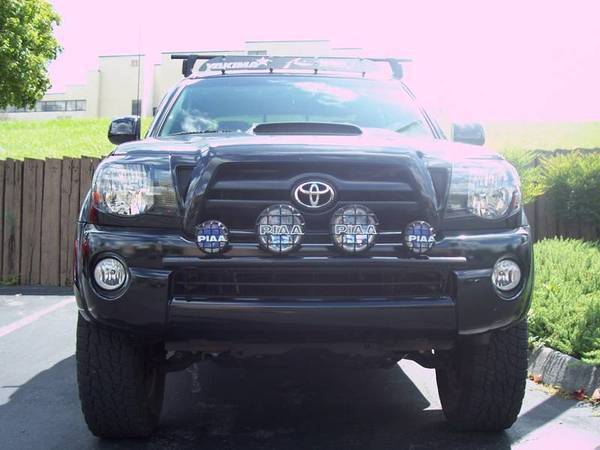 Scanguage II
on blendmount (sorry no pic right now)
Decals Designed with sockmonkey's help.
the last mod up to now was SpiderTrax Spacers and TC UCA's.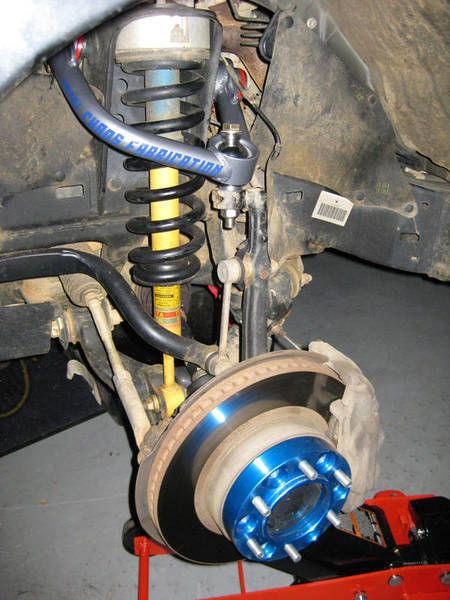 Good by N-Fab light bar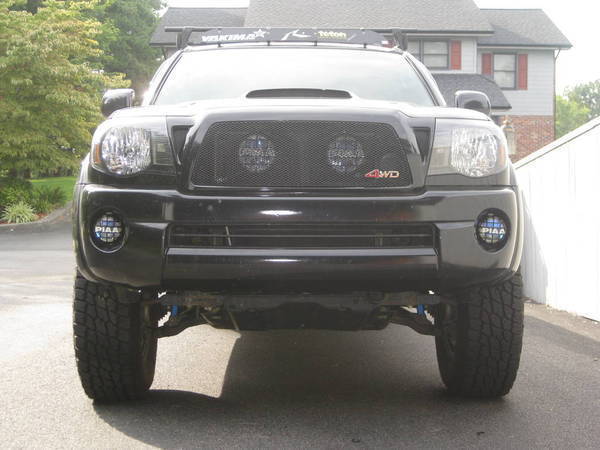 1MwVJ