Current-ish pic. Depending on how well I've been updating this.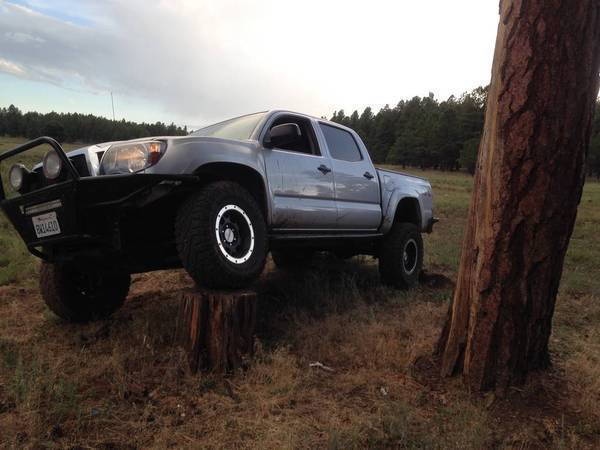 Current Mods:
Suspension:
Toytec
ultimate lift kit with fully adjustable bilstein 5100 coil overs
All Pro standard leaf pack w/ 5100's in the rear
Allpro
uniball UCA's
Sway bar removed
Wheelers bump stops
Total Chaos spindle gussets
Extended rear brake lines
Performance: TRD Supercharger
TRD cat back exhaust
URD
not so stealth pulley (they sent me the wrong one, but I couldn't wait to have it exchanged before installing it)
Armor: Custom made front hybrid style bumpers front and rear
Custom made weld on sliders
Cab mount chop
Lighting/ Electronics: 2 7" HID's mounted on front bumper
20" LED light bar mounted in front skid plate
ABS kill switch
Rear locker anytime mod
Cobra 75 wxst cb radio
Wheels/ Tires: TRD TX Pro simulated beadlocks
285/75/16 Duratracs
2" front wheel spacers
1" rear wheel spacers
Other: Allpro (Trailer Products) front fender flares
Custom jamoshi style grille
Diff breather mod
Air compressor under the hood
Custom motorcycle rack for bed
To Come: proper mt suspension (something with resi's all around), skid plates as soon as I take the time to make em, URD MAF calibrator/ fuel pump upgrade, fog light anytime mod, re-gearing, and much more (never gonna be done)
9/18/11 Straight from the dealership...a brand new 2011 DC TX Pro 4x4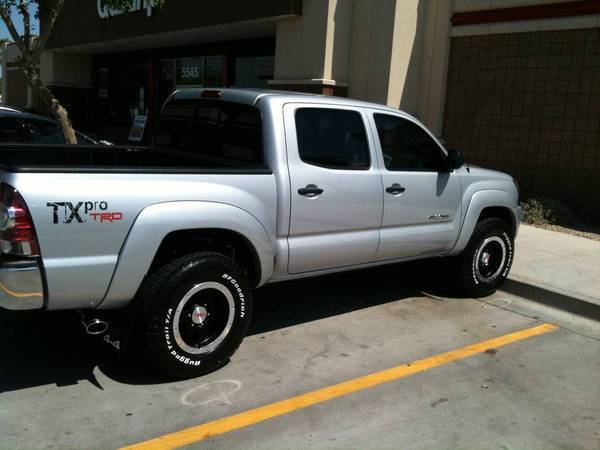 the goodies under the hood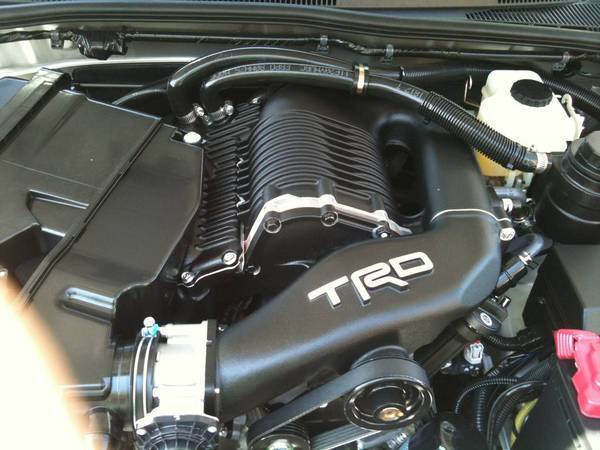 1/14/12 out at gorman for its 2nd or 3rd trip of playing in the dirt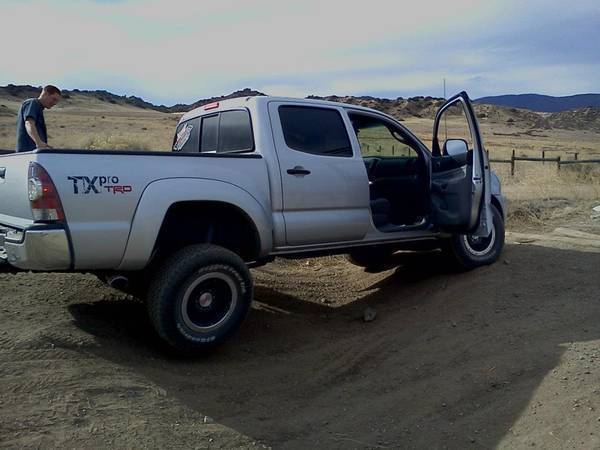 some flexing and teetering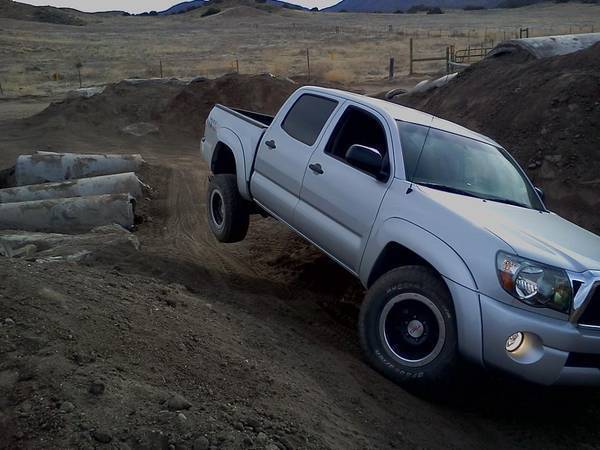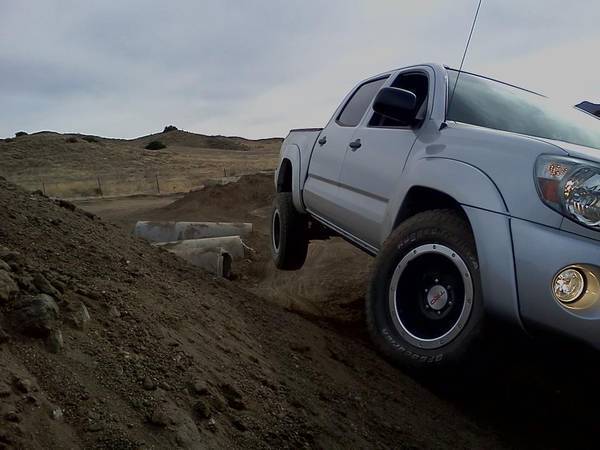 3/4/12 sliders get built and installed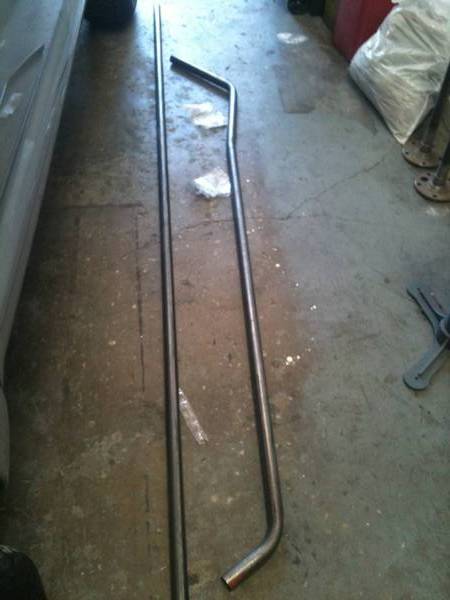 still need to have some bracing added to them for extra support
4/9/12 get a delivery to my work...hehehe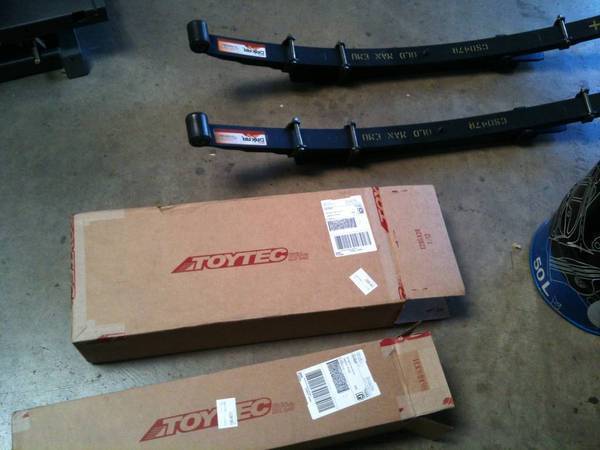 4/14/12 after a grueling week of waiting to install
old vs new coils and springs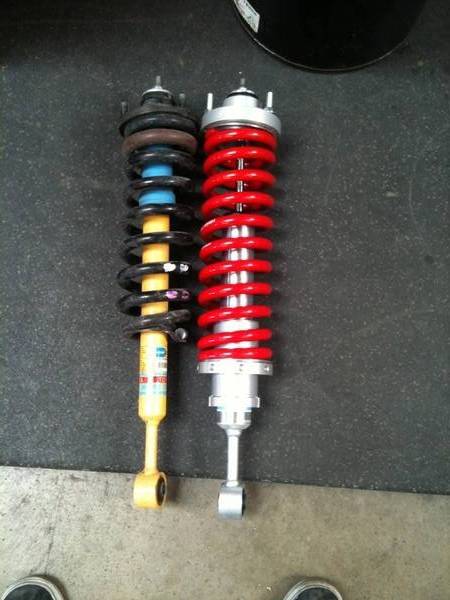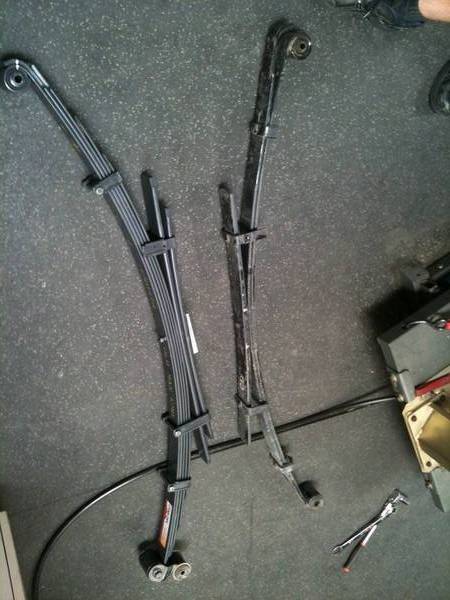 also running bilstein 5100's in the rear with the toytec front diff drop, sway bar re-locator and rear axle degree shims
as she sits with suspension...bumpers and lighting next on the drawing board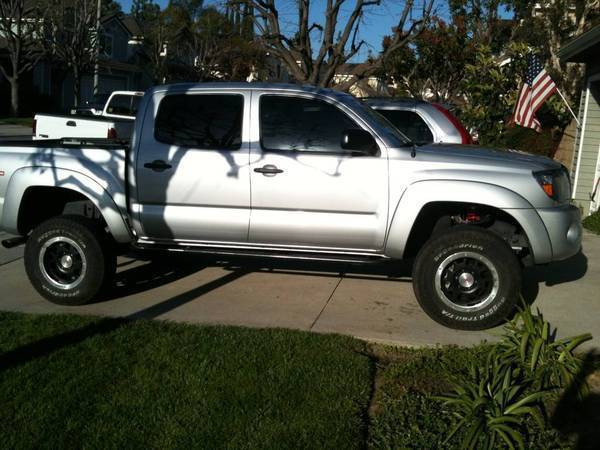 from memorial day weekend 2012 out in cal city with a buddy...shoulda taken more pics but its too late now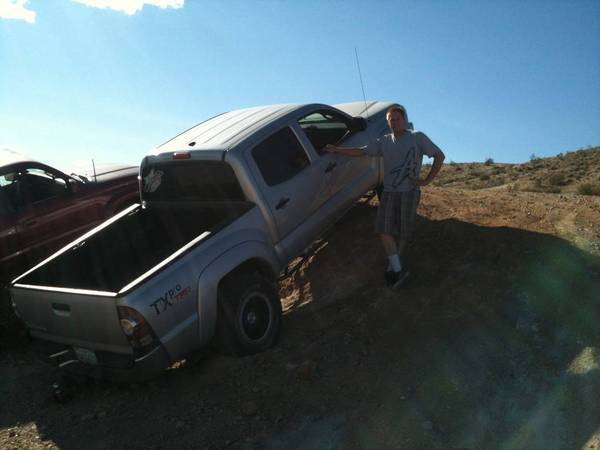 and my current mod in progress jamoshi grille, not a fan of how this one came out so went out and found a different material and am going to redo either this weekend or the next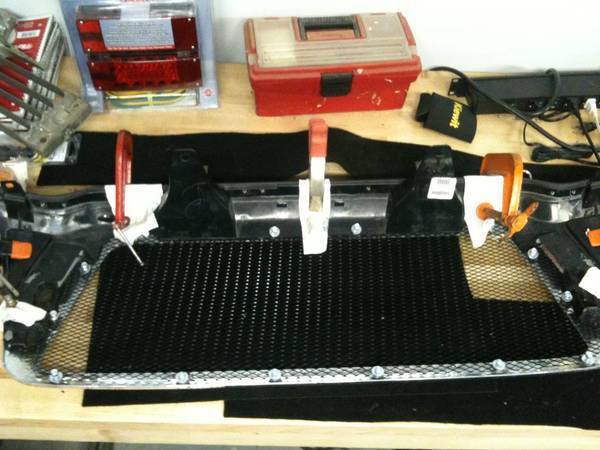 another pic i found, pre suspension, killing some time before heading home after a day of riding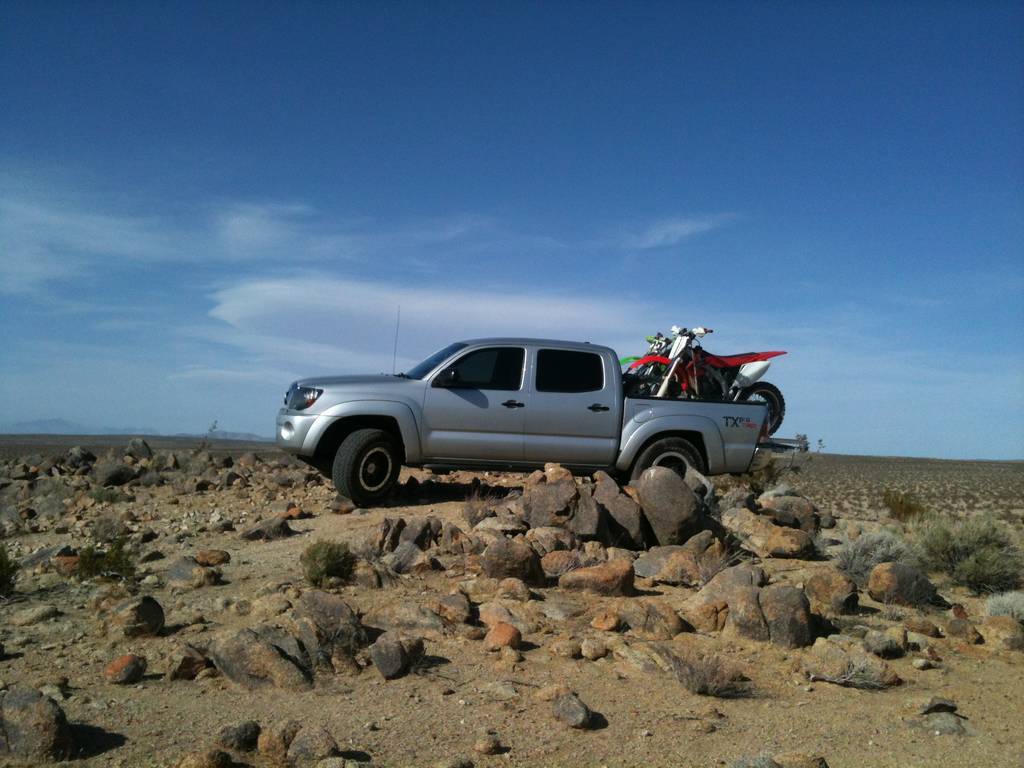 jamoshi grille mod finished at some point in time. finally adding the pic
high quality
harbor freight
lights currently sit behind the grille (not shown)
from Hiatt cabin meet mid sept 2012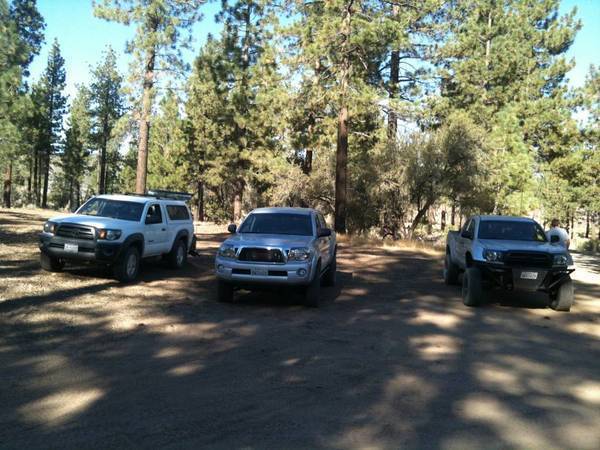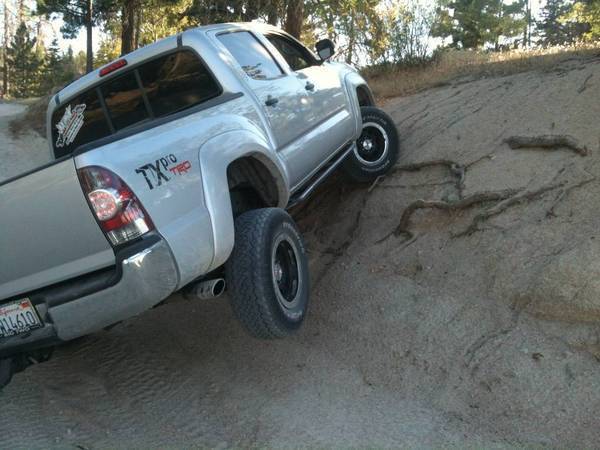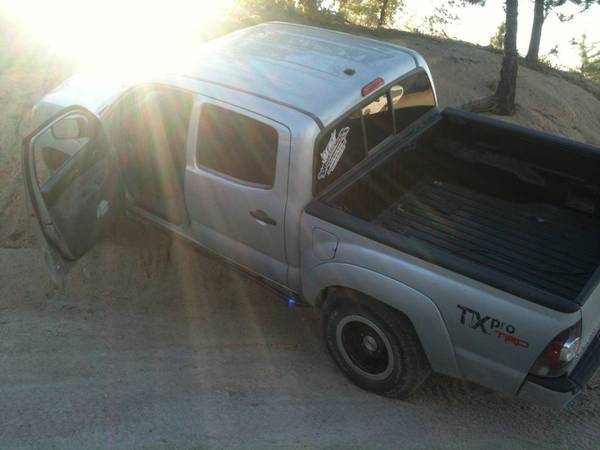 Finally updating this thread with a few things that have been done in the last few months.
My buddy gave me some harbor freight lights that I threw behind the grille (lights were junk and didn't add hardly any light), so I ordered up some 7" HID's and made some brackets to mount them (they're a little floppy but I don't feel like trying to make these any better, finishing up getting some sort of a fab shop going and gonna have my go at building a proper bumper).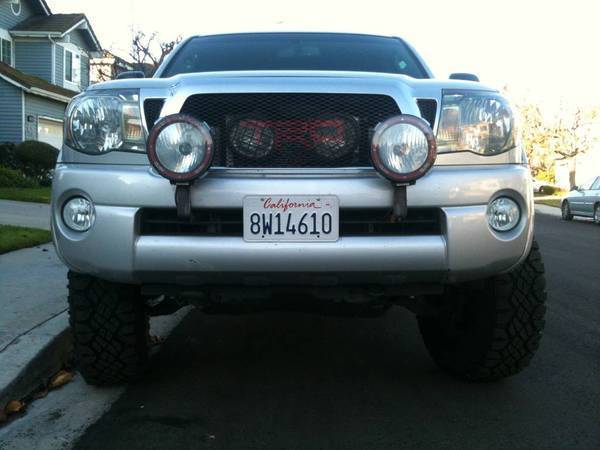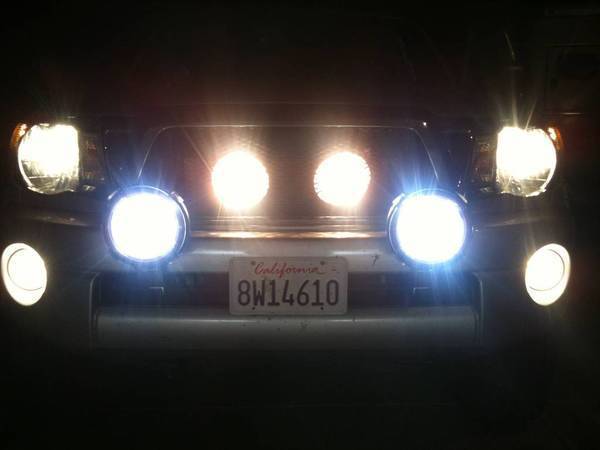 HID's are BRIGHT
Did the ABS kill mod as well as Rear Diff anytime.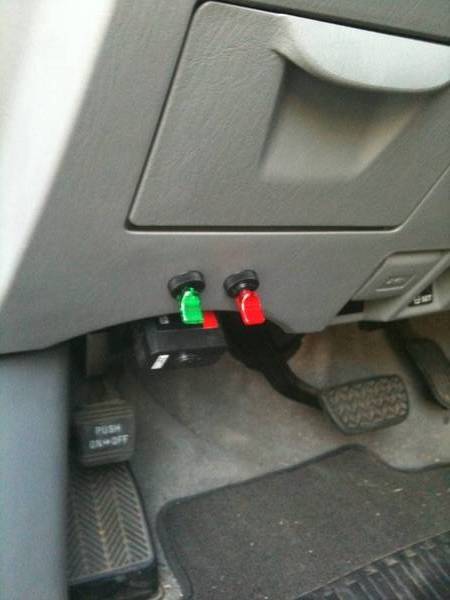 obd2 to bluetooth seen plugged in as well
285/75/16 Duratracs installed on Thursday 12-27-12 and out in Flagstaff now for the new year. Gonna see just how good these do in the snow