Hola Amigos! I'm fairly new to TW but I have done a lot since so I thought I would make a build thread for my 2011 Timberland Mica DC Prerunner
Everyone refers to her as "TÁCO" (take-oh) and there is a story behind this.. A bunch of us were gearing up to head out to tailgate for the UofA game and as we were packing up the truck one of our buddies asked "Whats a TÁCO?" but pronounced take-oh. None of us knew what he was talking about so we thought he was drunk already and continued packing the truck. When he asked it again, we realized he was referring to the "TACO" emblem that I have on the grille. So we all rolled with it I and I informed him that is what the Tacomas are called in Canada since they like to go oot and aboot in their TÁCOs. After a few hours of letting it settle in with him, we proceeded and continue to give him shit how he missed that day in second grade where they taught how to sound out letters that words are compiled of.
Now on to the build. This is how she currently sits:
Just threw on the new kicks!!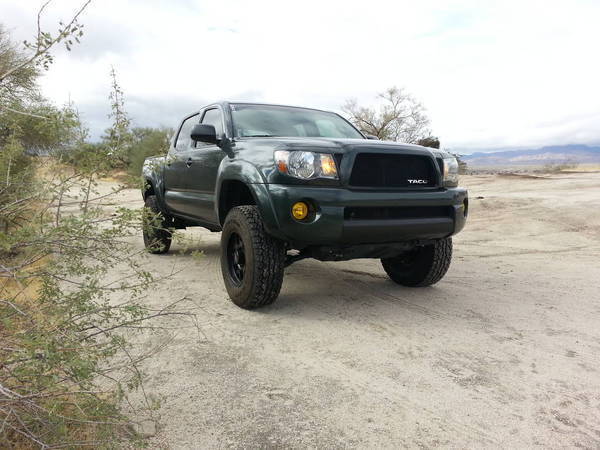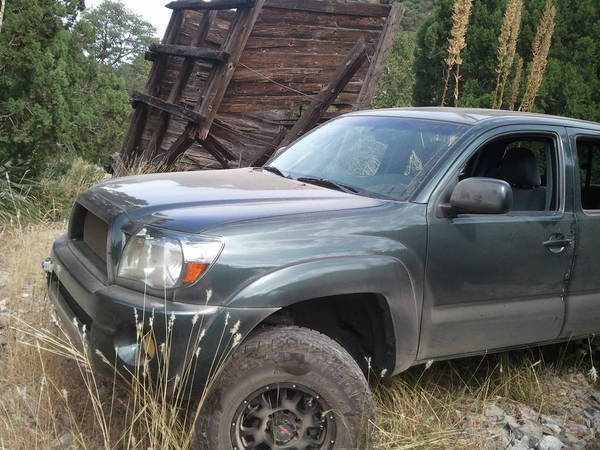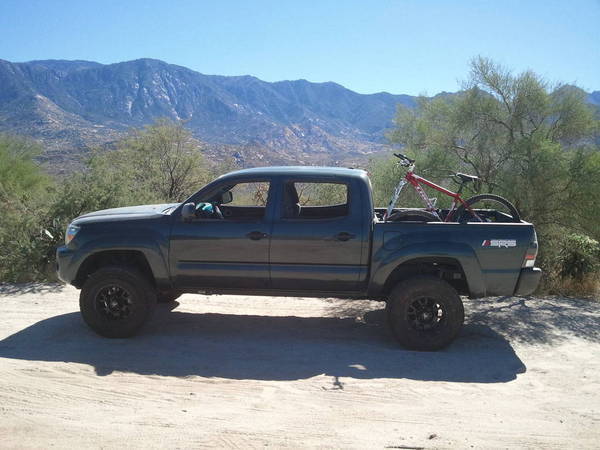 Suspension
Billstein 5100's front set @ 0
OME 885x
Top plate spacers
Rear leaf TSB
Toytec
1.5" AAL
Wheels & Tires
16 x 8.5 Level 8 Guardians
265/75/16 Falken Rocky Mountain ATs
TRD Center Cap Decals
Performance
K&N Air Intake
Exterior
Color matched Grille w/ Satoshi
Color matched eyelids
Lower Satoshi
Relocated horns
Painted black front valence
Sockmonkey bedside decals
GoPro
Hero front grille mount
Yellow tinted fogs
DDM 55w HID 6000k
Black Tails
Plasti Dipped rear bumper
Debadged
"TACO" third brake light cover
BAMF bed rail tie downs
Interior
Center console LED light
Dual automatic up/down windows (pending install)
Carbon fiber wrap
Painted black window switch plastic surround
Future MODs:
UCAs
Projectors
LED turn signals/DTRL/Third brake/license plate
Upgrade the
JBL
package
The day I brought her home on 12/2010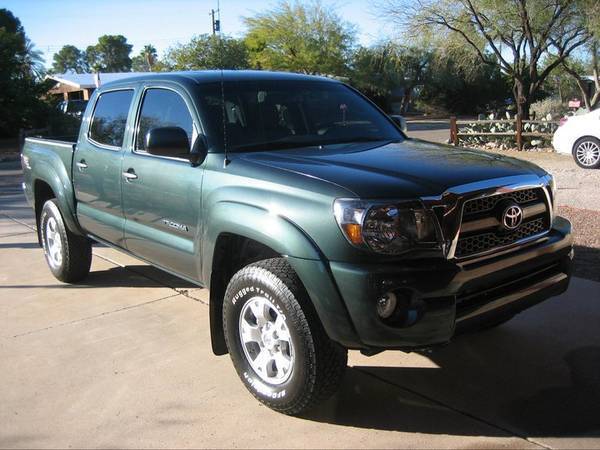 What goes better with a Truck than a Dog!!!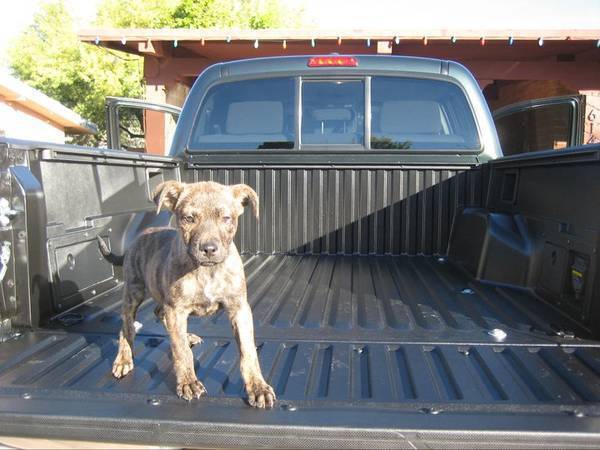 The first thing I did was put in the K&N Air Intake - Dont notice any gas milage difference but the response time and sound are phenomenal!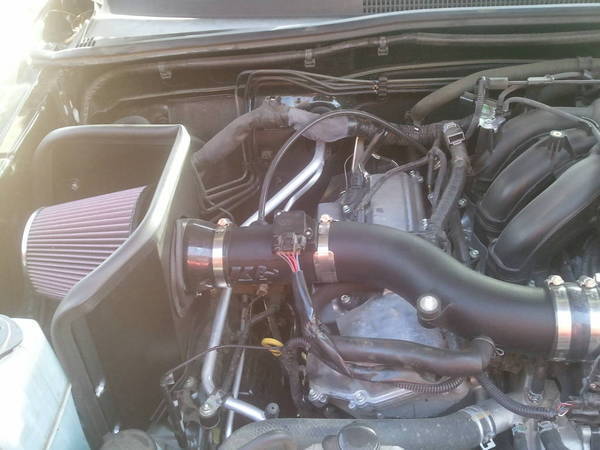 Had to change out the stock grille with a Grillcraft
Writeup for a 2011 grille cut away and install -
http://www.tacomaworld.com/forum/2nd...tall-pics.html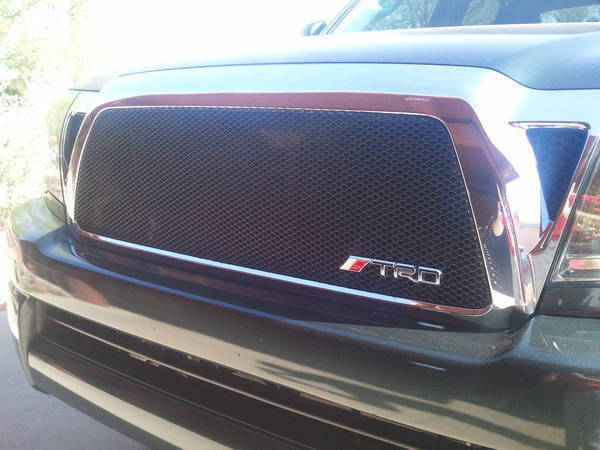 Next I installed the Billstein 5100's and set the front @ 2.5"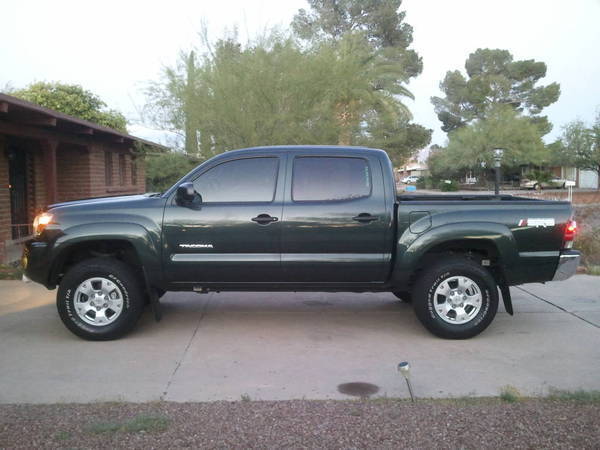 Didnt like the "Bro-Lean" so quickly fixed that with the Rear leaf TSB, a Toytec 1.5" AAL and some bigger tires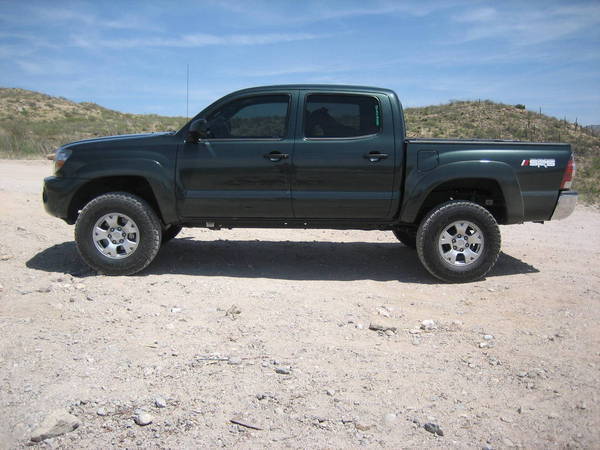 To capture all of my adventures, I put a mount above the front valence for the GoPro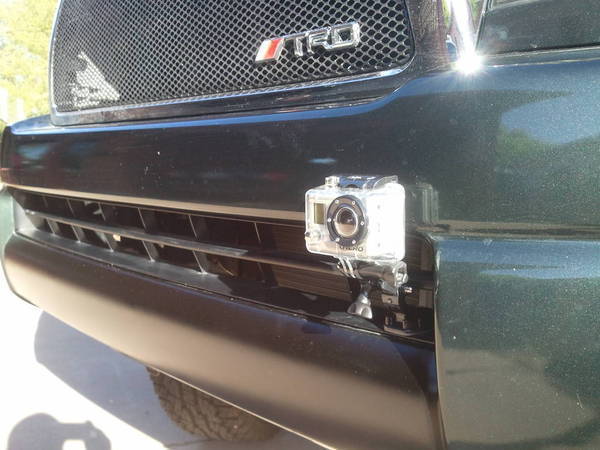 Just finished the Satoshi Mod on a color matched grille
I'm stoked how it came out!!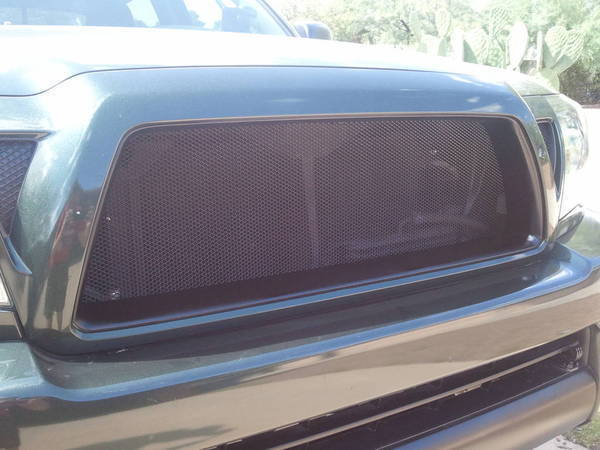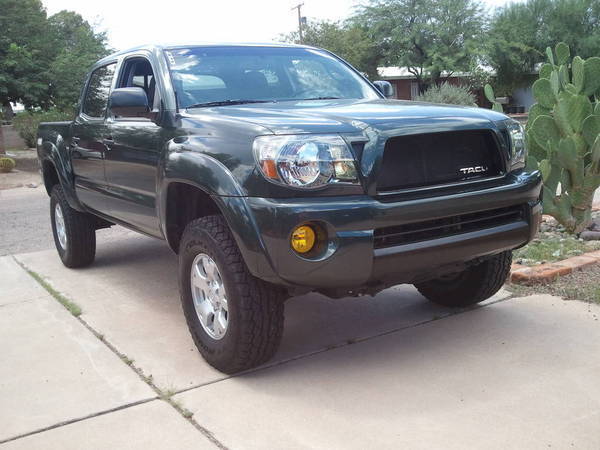 Then shortly I did the lower Satoshi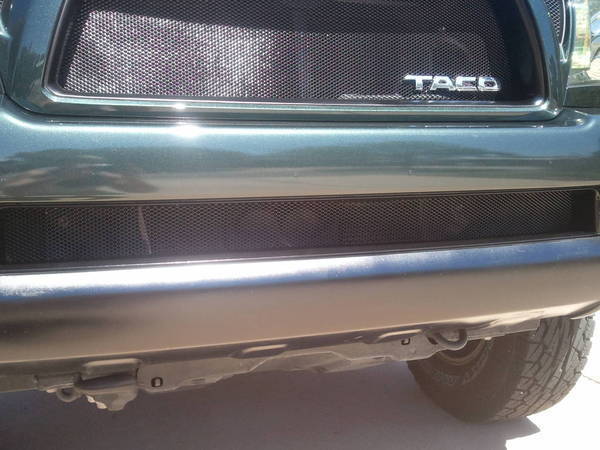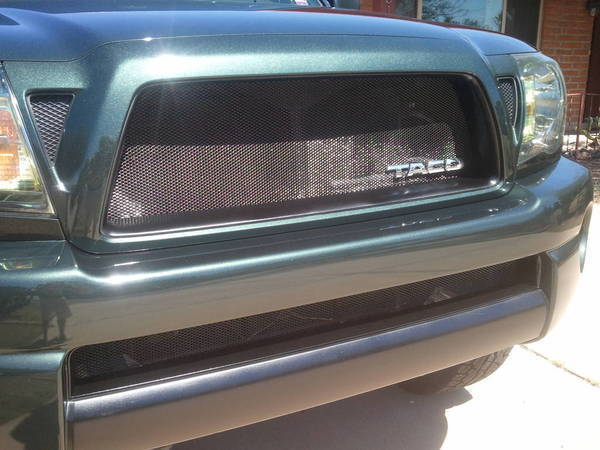 Added some new tails and plasti-dipped the back bumper to phase out the chrome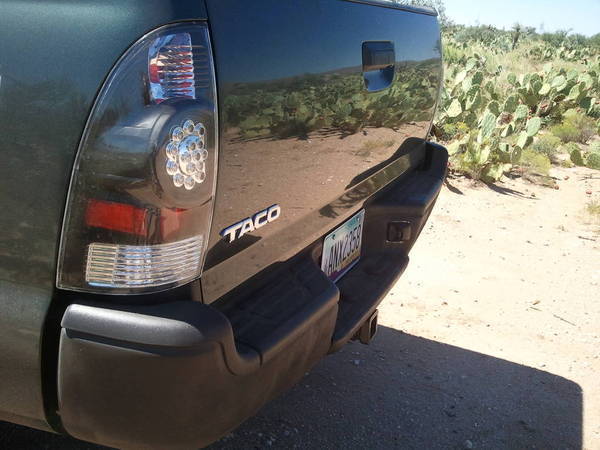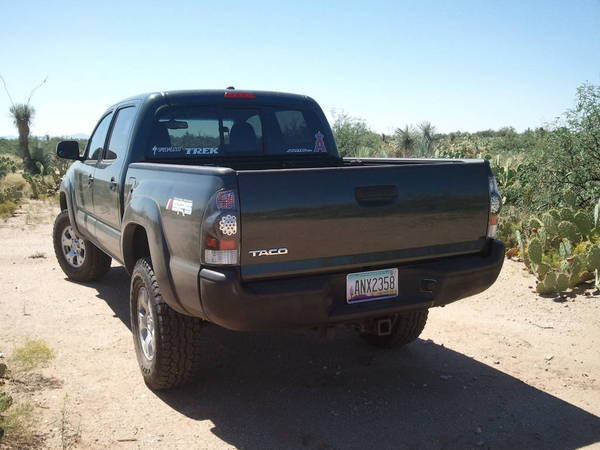 Then came the Level 8 Guardians! I added the TRD center cap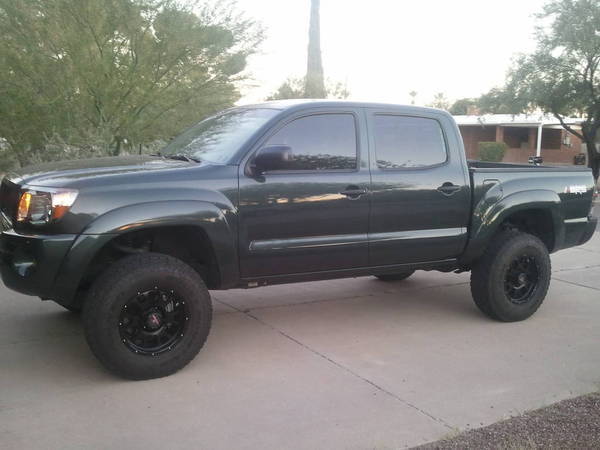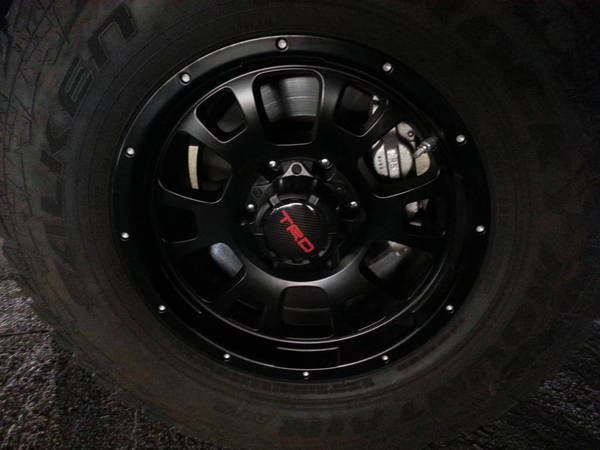 Some mas pics:
From Tucson Fall Trail Run
http://www.tacomaworld.com/forum/ari...ml#post5802790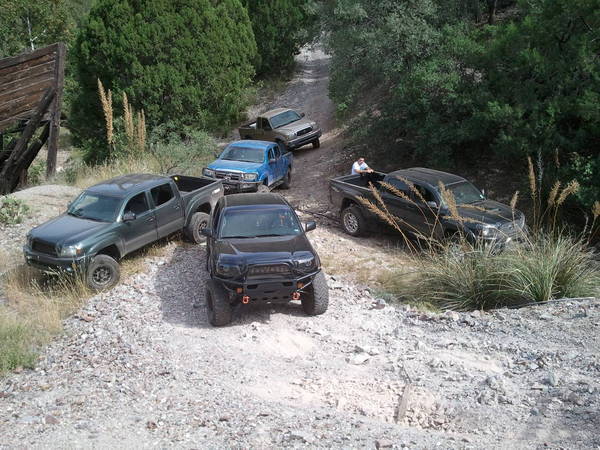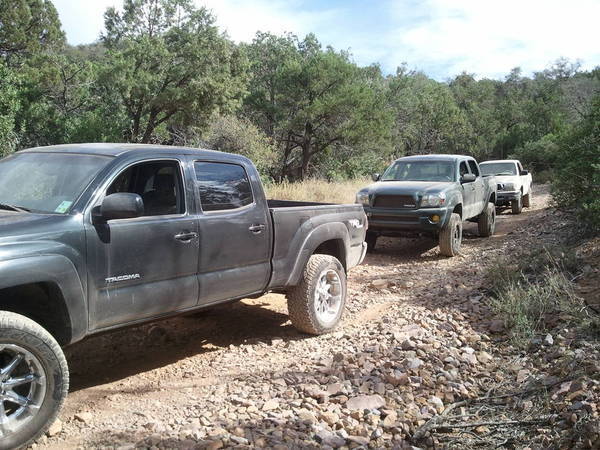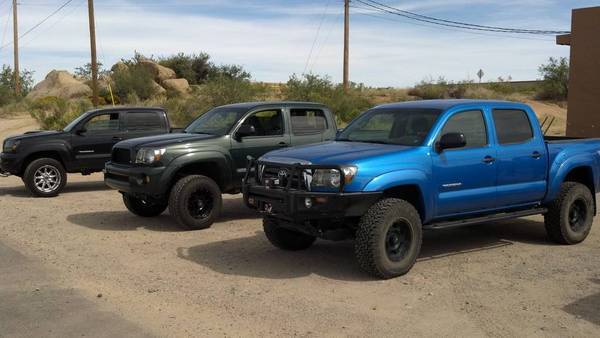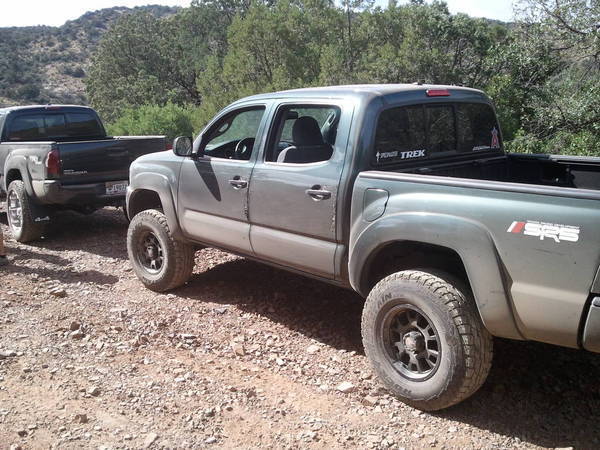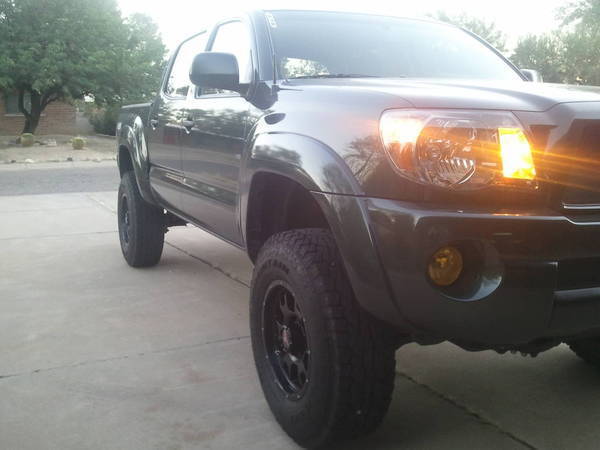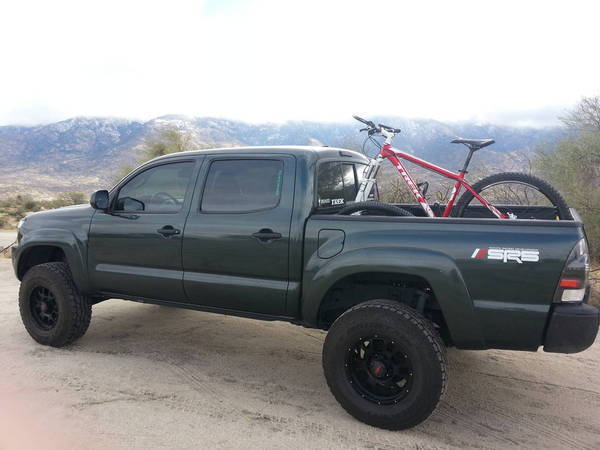 New addition to the Garage! 2013 Acura ILX with Phantom Black Chrome MBs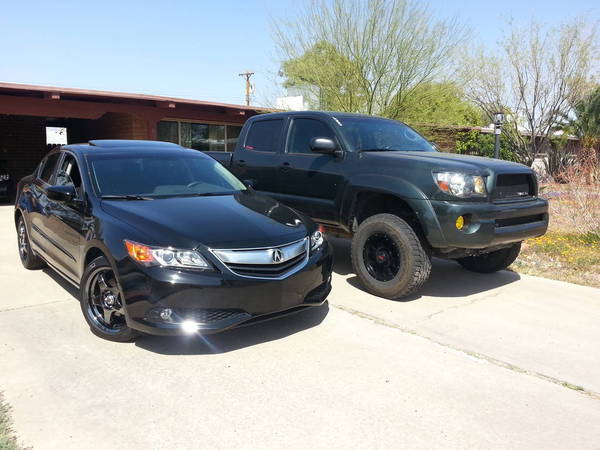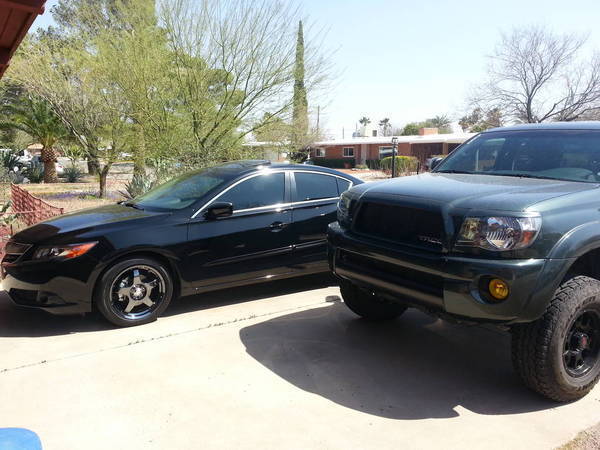 Here are a few videos from the GoPro on the MTB trails
http://www.youtube.com/watch?v=lVa29V9D-4E?version=3
http://www.youtube.com/watch?v=pfP0dNd-5pw?version=3
http://www.youtube.com/watch?v=PrSgM3dt7jQ?version=3
Now its time to Party!